Welcome
Thank you very much for visiting our website. We hope you will find it interesting and exciting.
Queens Park Academy is a primary school located in the centre of the Queens Park area of Bedford. We admit children into our Nursery the term after their third birthday and the children may stay with us until they are 11 (Year 6) after which they transfer to secondary education for Year 7. In 2015-2016 we have our first Year 5 pupils and then in 2016-2017 we will have Year 6. During these interim years we can only admit relevant year groups, but from 2017 we will be an established primary school admitting all children within the primary range.
We also have a Community Nursery providing day care and nursery education from children aged 0 to 5 on site - please see further details on the Community Nursery tab.
We would be particularly pleased to welcome parents and carers who might be considering us for their child. There is a lot of information for parents within the tab named 'Our School'. Here you can explore specific areas dealing with our curriculum, admissions policy, inclusion and Ofsted. You can also browse more general information. Please explore our website and we hope the information on these pages inspires you to contact us. Please make an appointment through the school's office – we look forward to meeting you.
Mrs A Thwaites
Please click here to leave your opinions about the school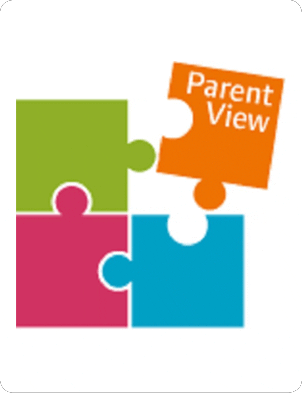 Latest Diary Events
SUMMER HOLIDAYS

25

Jul

2016

@ Marlborough Road and Chestnut Avenue

STAFF TRAINING DAY

02

Sep

2016

@ Marlborough Road and Chestnut Avenue

CHILDREN IN YEAR 1 to 6 - BACK TO SCHOOL

05

Sep

2016

8:45 am - 3:30 pm @ Chestnut Avenue

NURSERY and RECEPTION CHILDREN only - no school

05

Sep

2016

8:50 am - 3:15 pm @ Marlborough Road

Nursery and Reception are not at school this week.
Twitter
qpacademy @qpacademy
18 Aug @BiddenhamIntSch congratulations to all students and staff.
18 Aug RT @BiddenhamIntSch: A great day for Biddenham ! Students going on to great Universities including Oxford, Durham and Warwick #proudday ht…
22 Jul Happy holiday from everyone at qpa!
QueensParkAcademy PE @QPAcademyPE
21 Jul Bike ability today for our year 4s today, brilliant weather as well.
1 Jul RT @BedfordSSPs: Close game for 7th and 8th between @QPAcademyPE and St. Matthews https://t.co/Q2JkMhSVMQ