Good News
Stars of the Week
Each week, a child from each class, is chosen to be the Star of the week.
This is decided by their teacher for a variety of achievements. See below for this weeks stars...
Germany - Lukas Latvia - Samiya
France - Fahthema Spain - Kelly
Italy - Adam Greece - Zahra
Belgium - Salman Denmark - Eshan
Norway -Kajal Poland - Yunus
Iceland - Fatema Turkey - Zaynab
Finland - Shamailah Sweden - Aishah
Best Class Attendance
Attendance is an area that we are focusing on this year at Queens Park Academy.
Children with excellent attendance can collect wrist bands and those with 100% attendance for the whole year will receive a special prize.
Every Friday we celebrate the classes with the best attendance in assembly. They are given an attendance cup, which they keep in their class. If a class gets 100% in a week, each child receives a chocolate treat!
The best class attendance for last week was Finland at 99.3% and Sweden 98.9%. Well done!
Our star writers have been working very hard on their writing. The star writers are Shamsullah - Yr 2, Khadijia - Yr 3, Uthman - Yr6, Abdullah - Yr 4 & Ibrahim - Yr 5
Please see examples of their lovely work: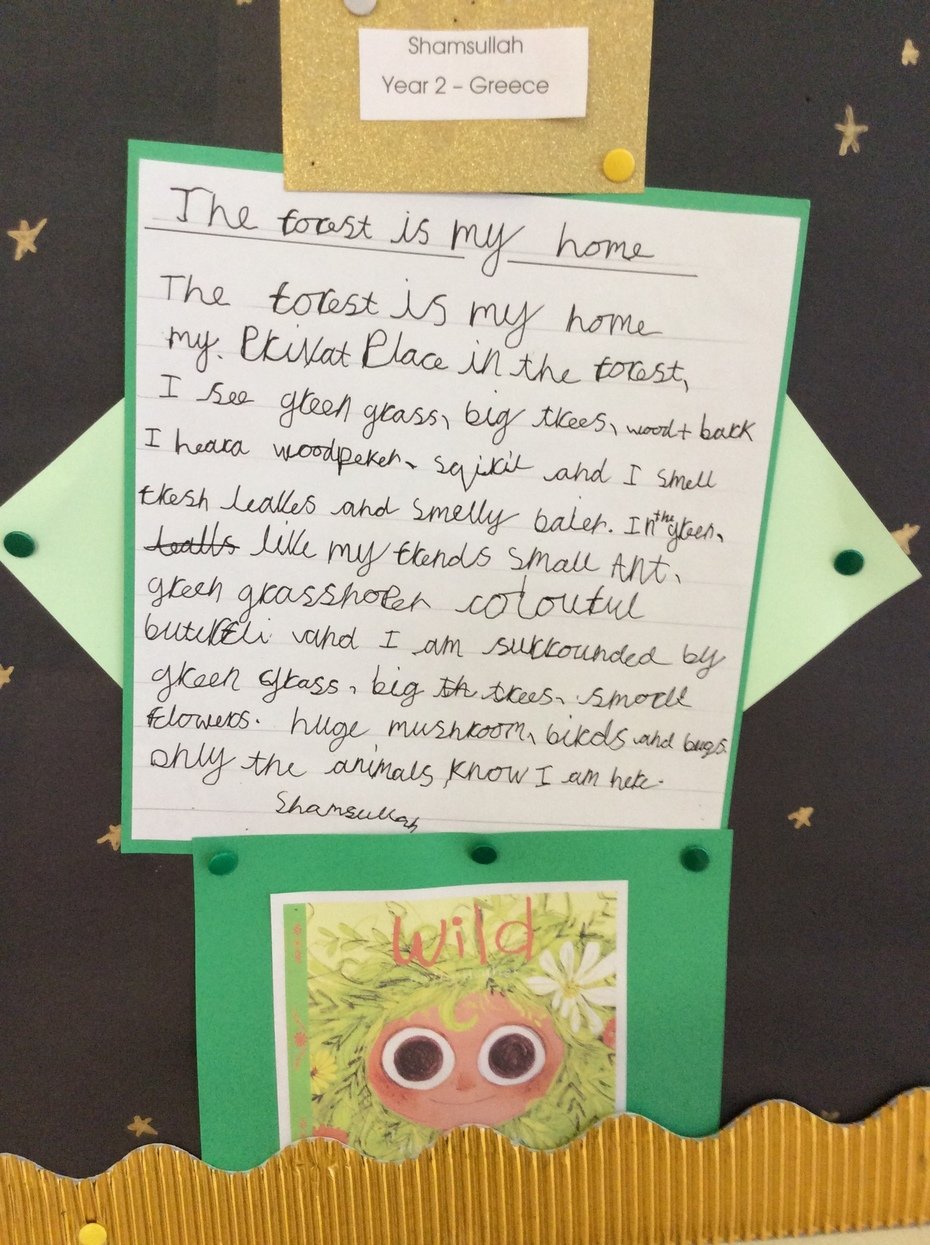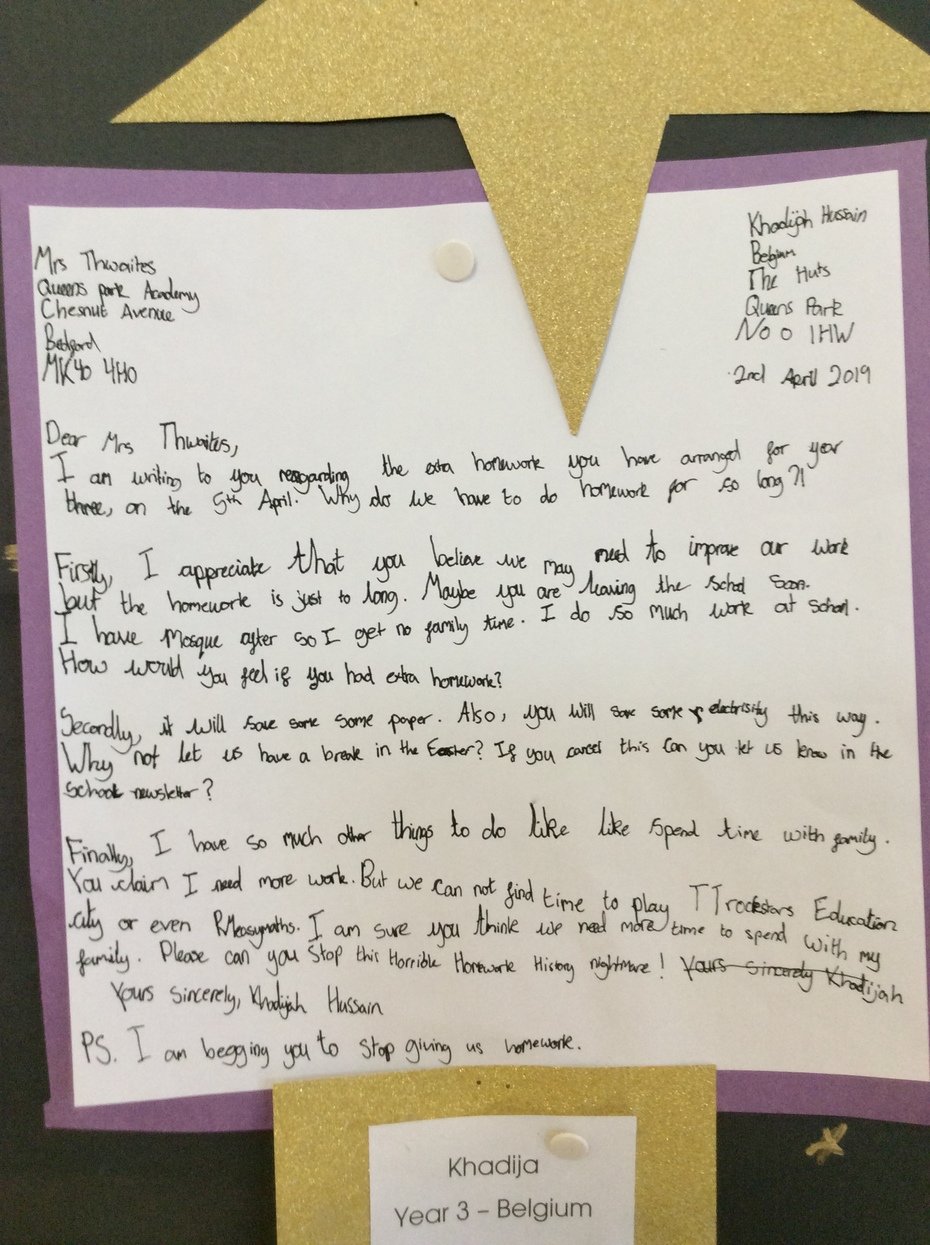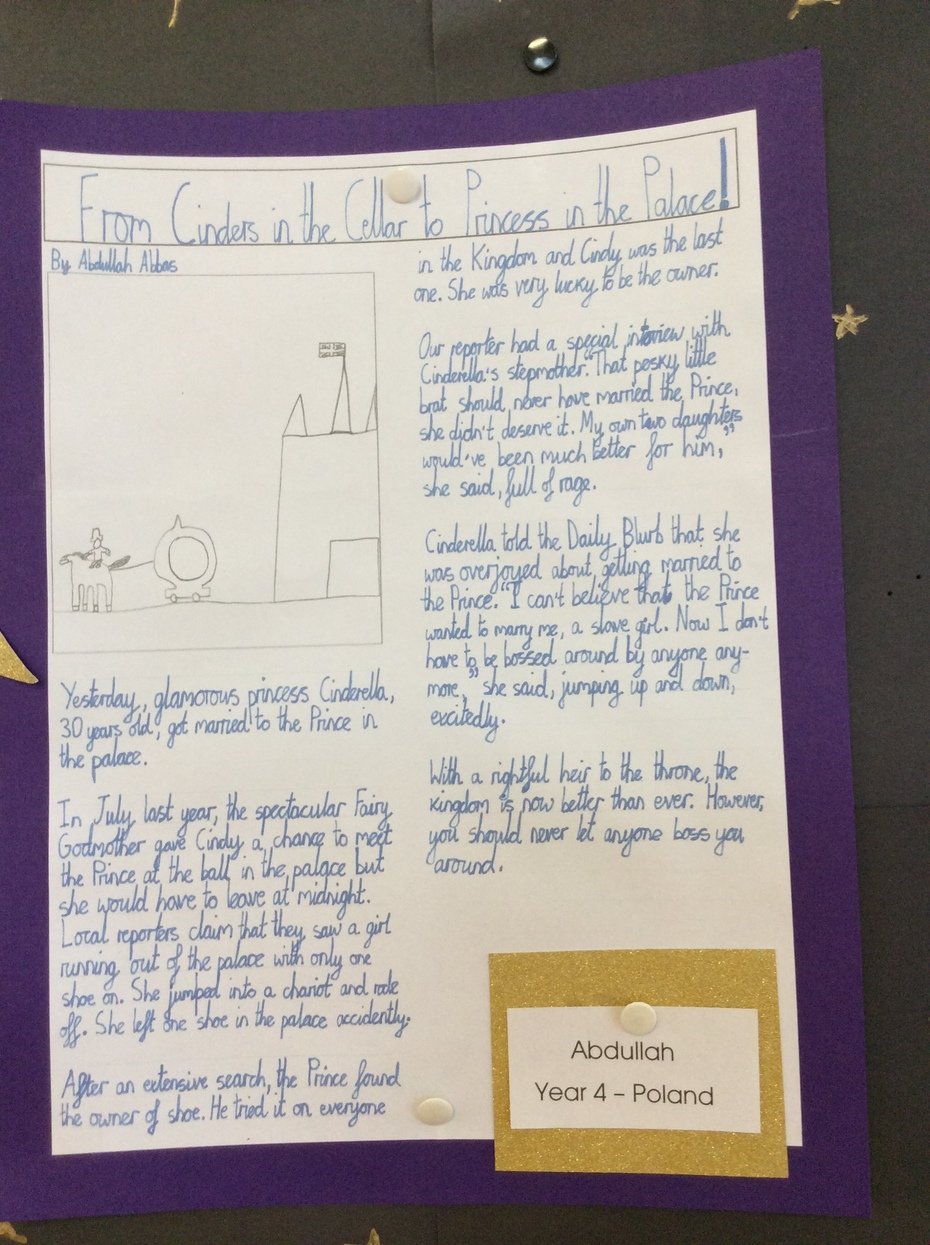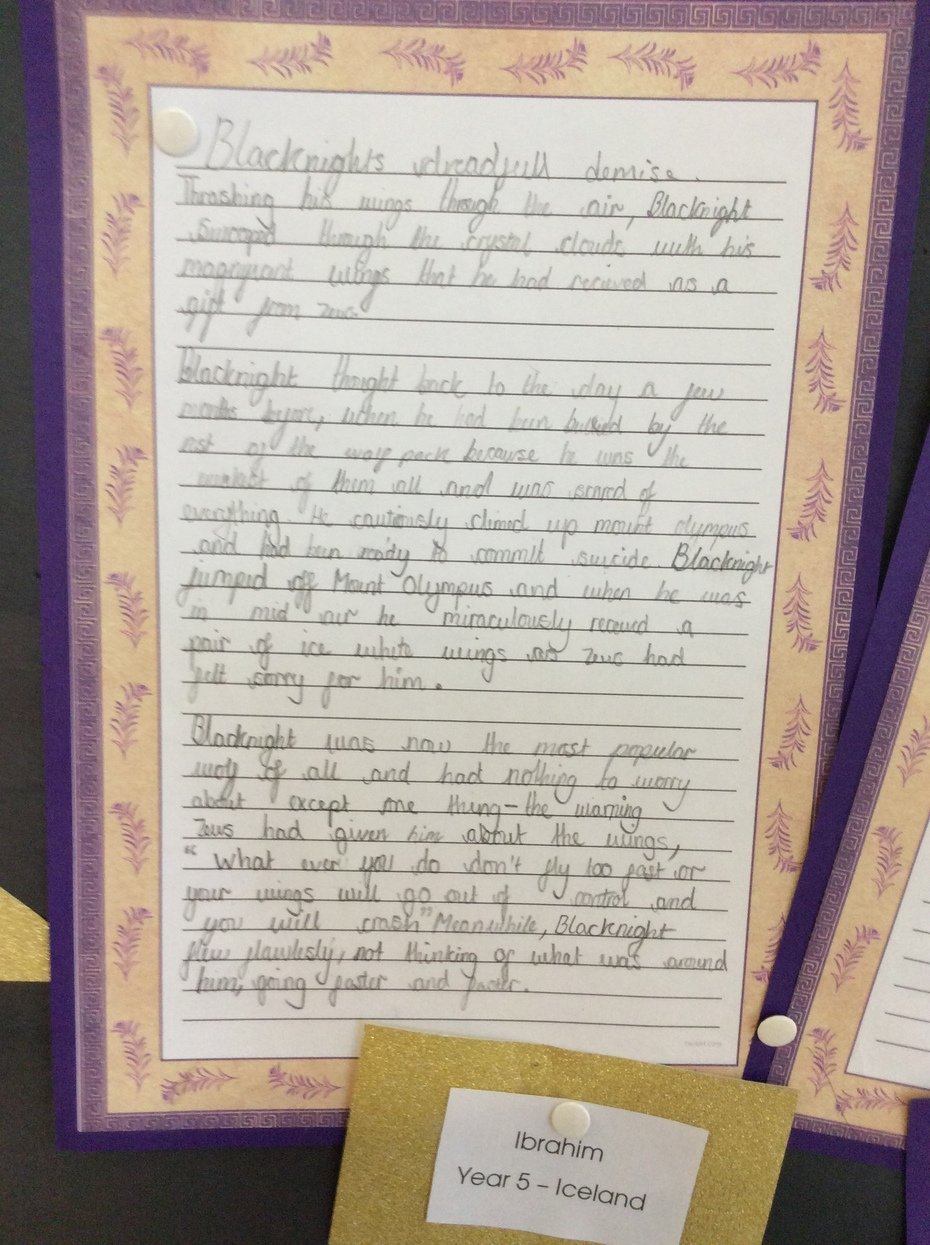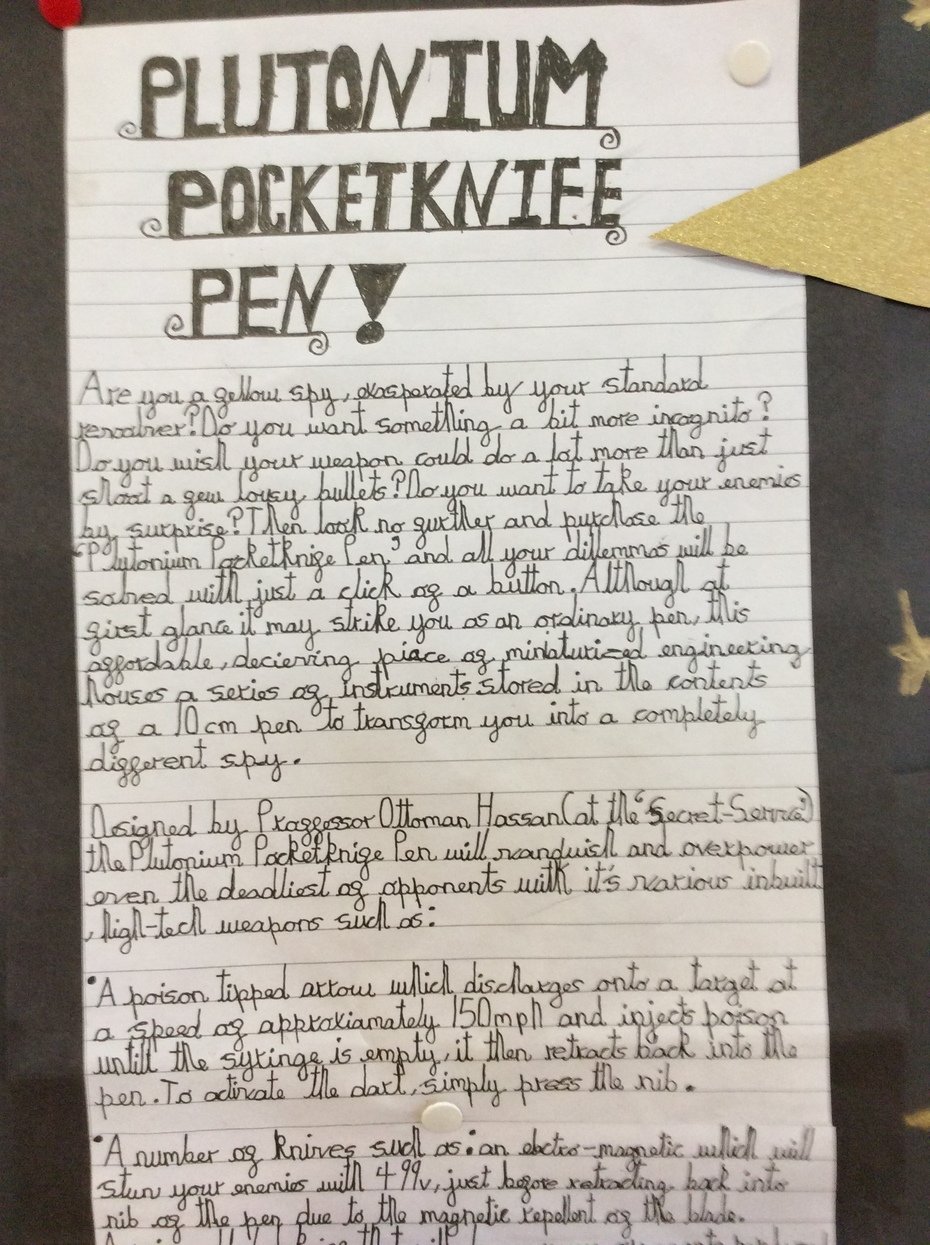 qpacademy @qpacademy
23 May It's outdoor day @qpacademy today! Here are year 2s tree spirits! https://t.co/ahh7mfUfNe
11 May RT @JoMidgley72: Please, please vote for this fabulous design! This boy from our school is only 5 years old and such a star! Please Like on…
10 May RT @QPAcademyPE: Thank you @BedfordSSPs for another great event this morning at the KS2 Multisports. Even better our cricket team won all…
Latest Diary Events
Half Term

27

May

2019
CA Celebration Assembly

31

May

2019

9:00 am - 9:30 am
Back to School

03

Jun

2019
MR Vision Screening

04

Jun

2019

9:00 am - 12:00 pm @ Marlborough Road
CA Celebration Assembly

07

Jun

2019

9:00 am - 9:30 am
KS1 Summer Multi Sports

07

Jun

2019

9:30 am - 12:30 pm @ Bedford Modern School
White Watch fire fighters Year 2

07

Jun

2019

2:00 pm - 3:30 pm
Year 5/ 6 Quad Kids Athletics

10

Jun

2019

12:00 pm - 3:30 pm @ Bedford International Athletic Stadium
Pay and Personnel Governor Meeting

11

Jun

2019

5:00 pm - 6:30 pm
CA Celebration Assembly

14

Jun

2019

9:00 am - 9:30 am