Spring Term 2016
We have had an AMAZING term so far! Look at all the fantastic activities we have done!
Friday 18th March 22 2016
Sport Relief
Children took part in a triathlon to help raise money for sports relief, the triathlon consisted of a walk/run, skip and a dance. Whilst all the children were dancing the Teachers had a challenge to keep cycling throughout the day on an exercise bike in the hall. Before most the children started they had a chance to enter a cake to take part in the bake off, there was a winner for KS1, KS2 and a teacher competition. As well as all the fun activities the children was allowed to attend school in their best sporting outfit.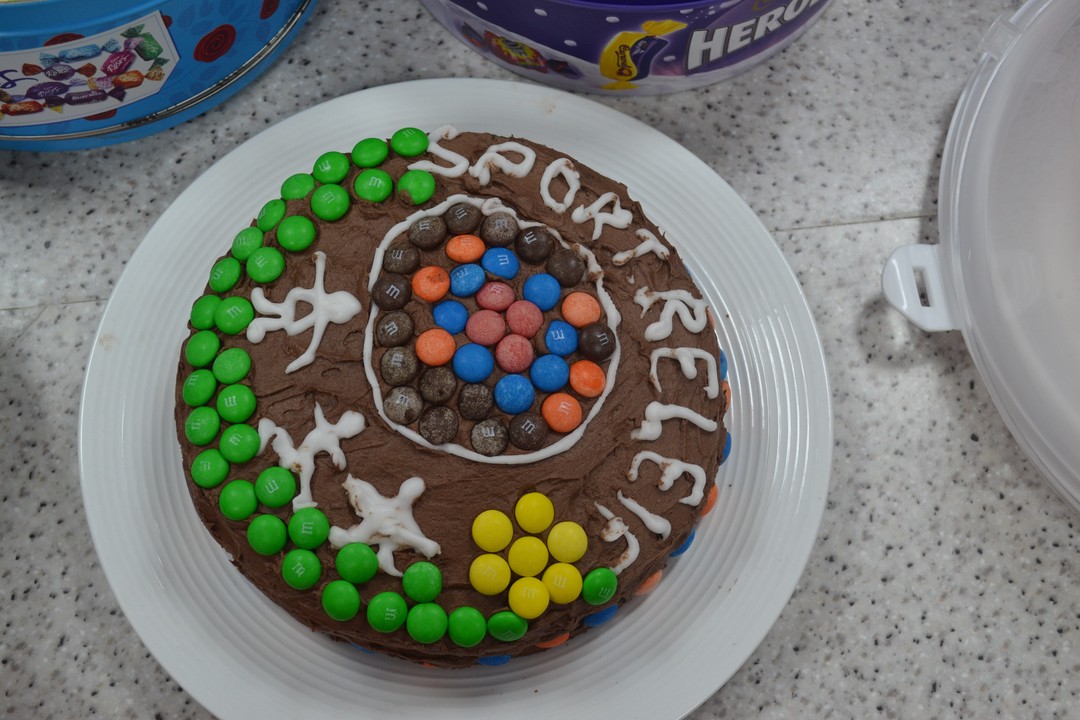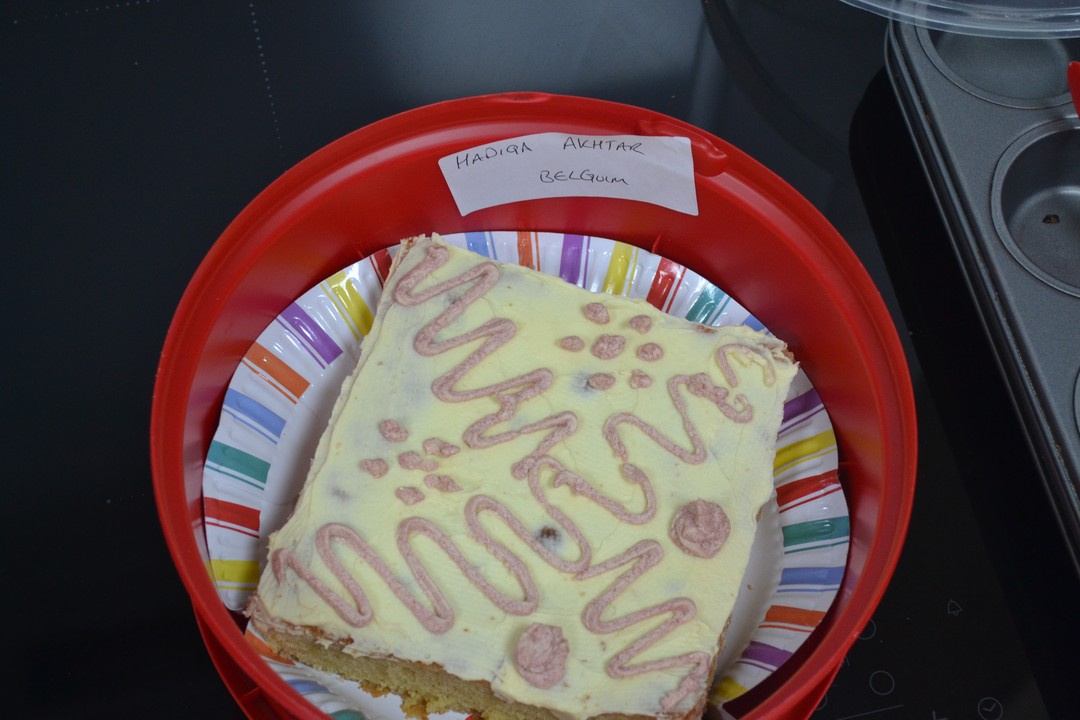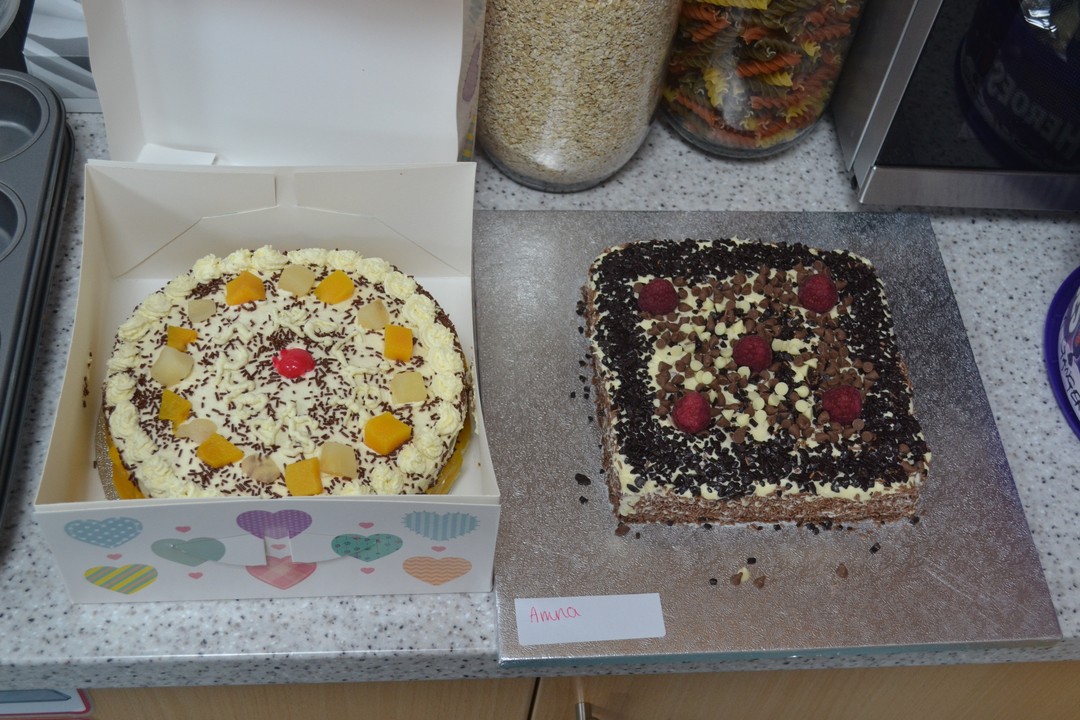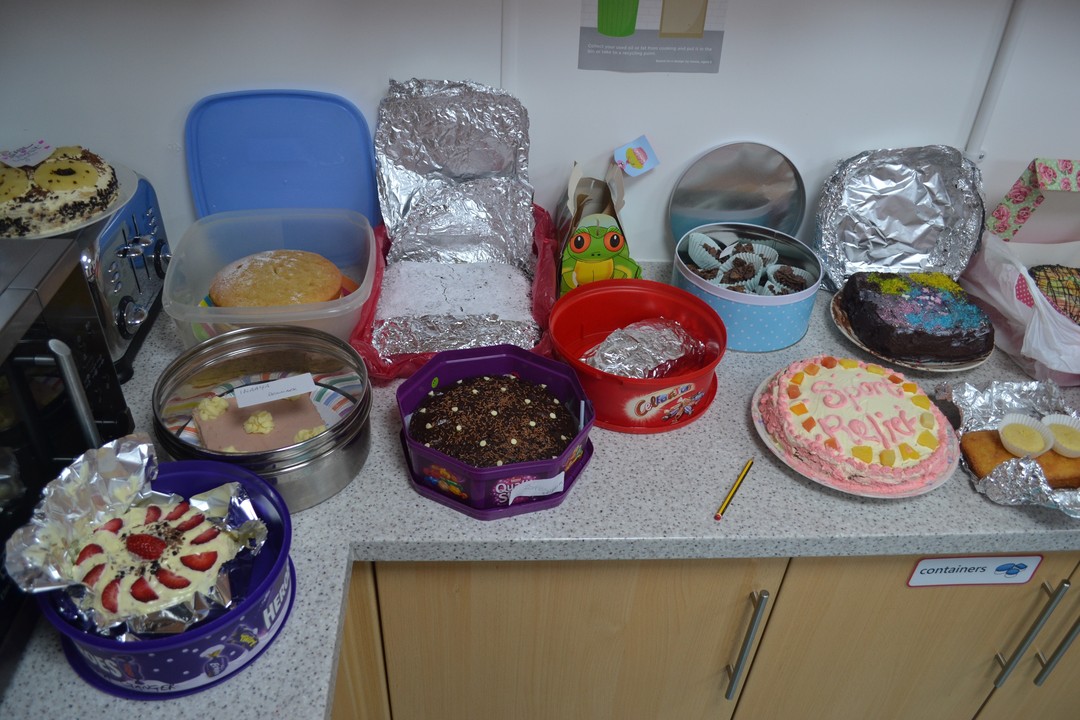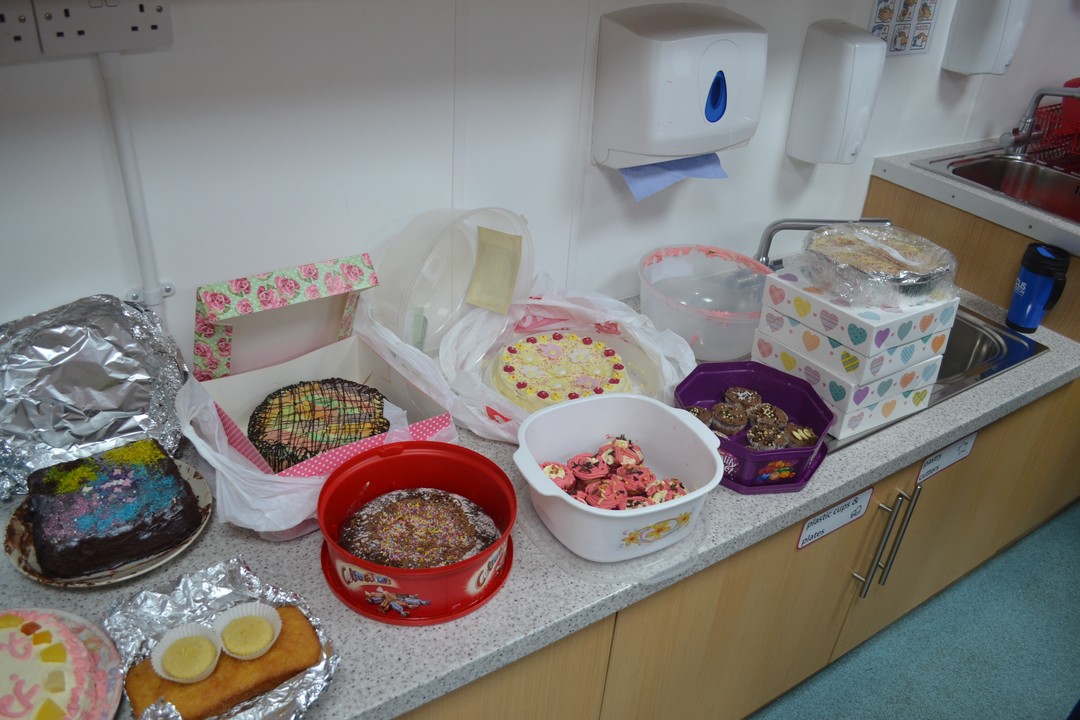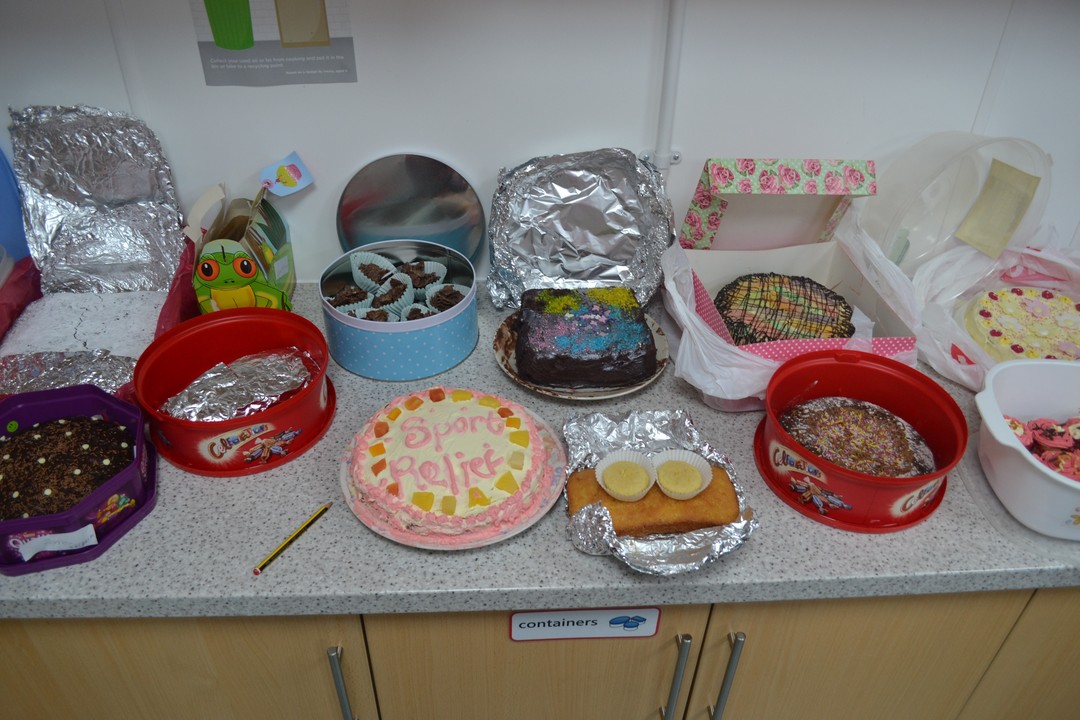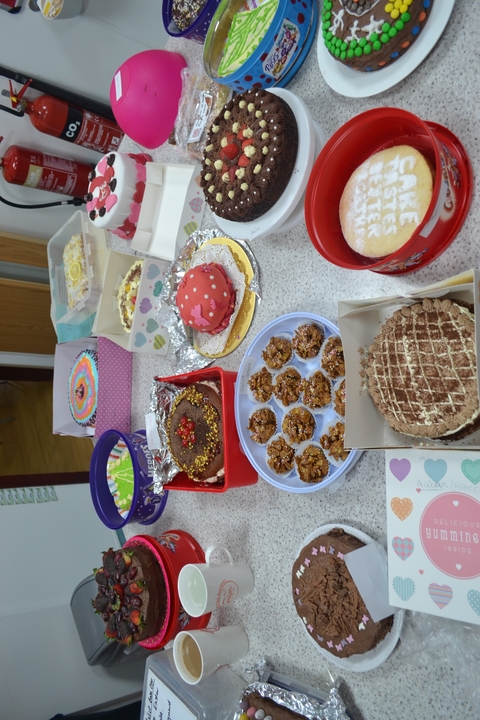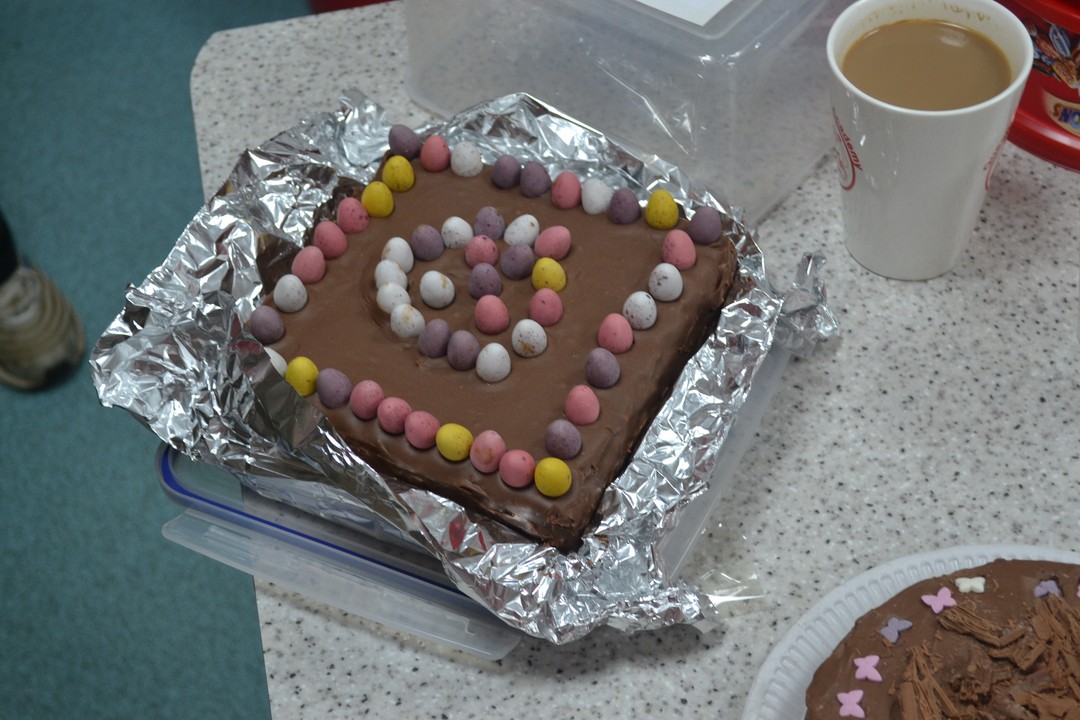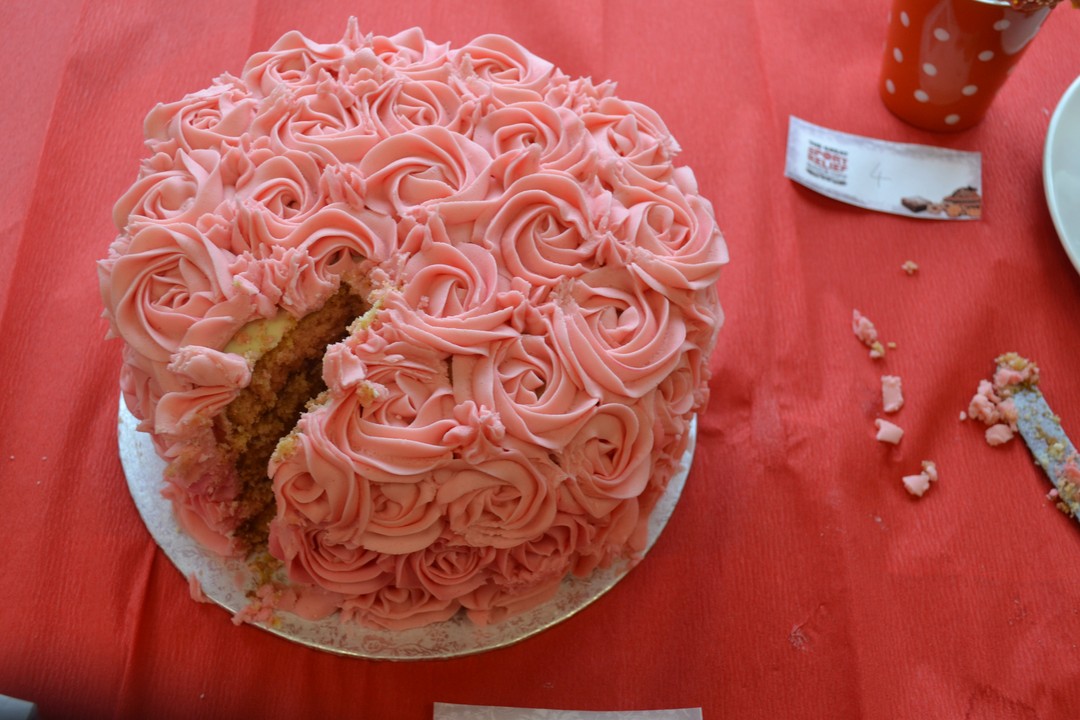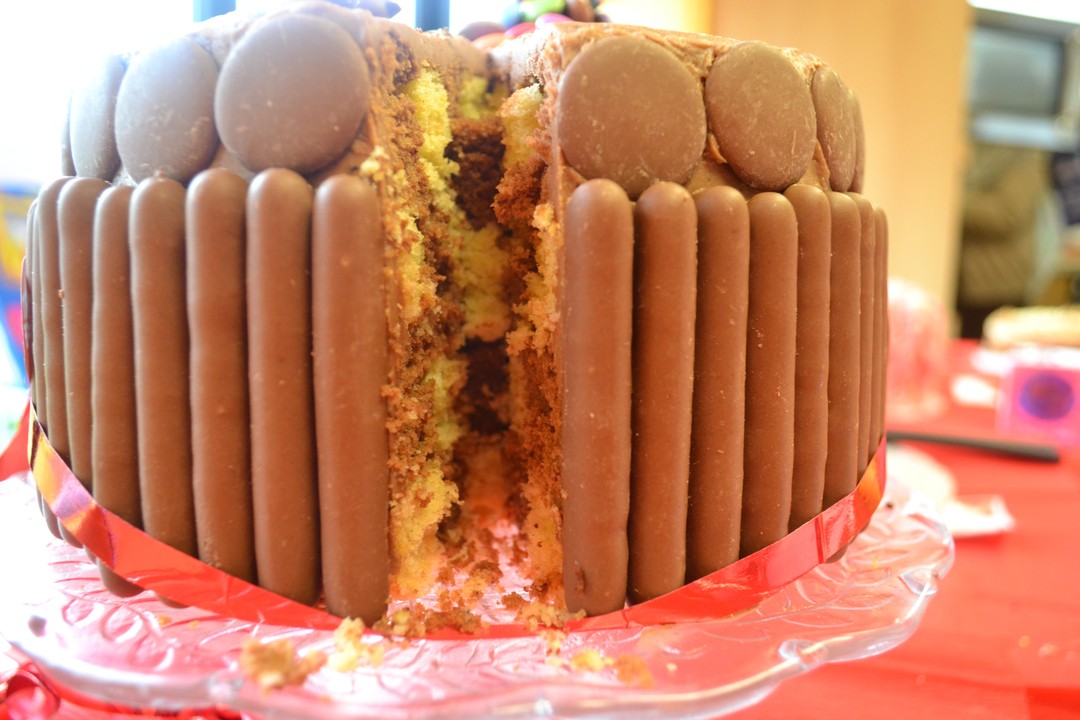 Wednesday 16th March 2016
Italy Class Assembly
The children in Italy class put on a fantastic assembly, they talked about their topic which they have been learning about this term which is All Dressed Up. Everyone spoke about the history of clothes and they told us about their favourite item of clothing. They included a poem and even sang a song which they have learnt in music this year.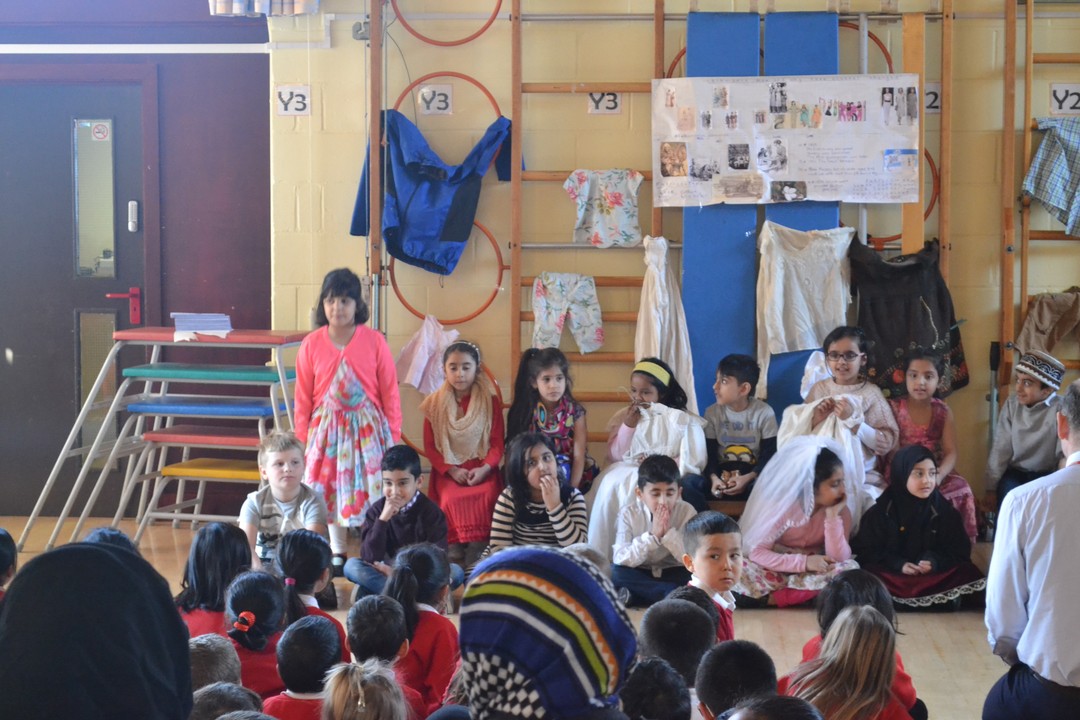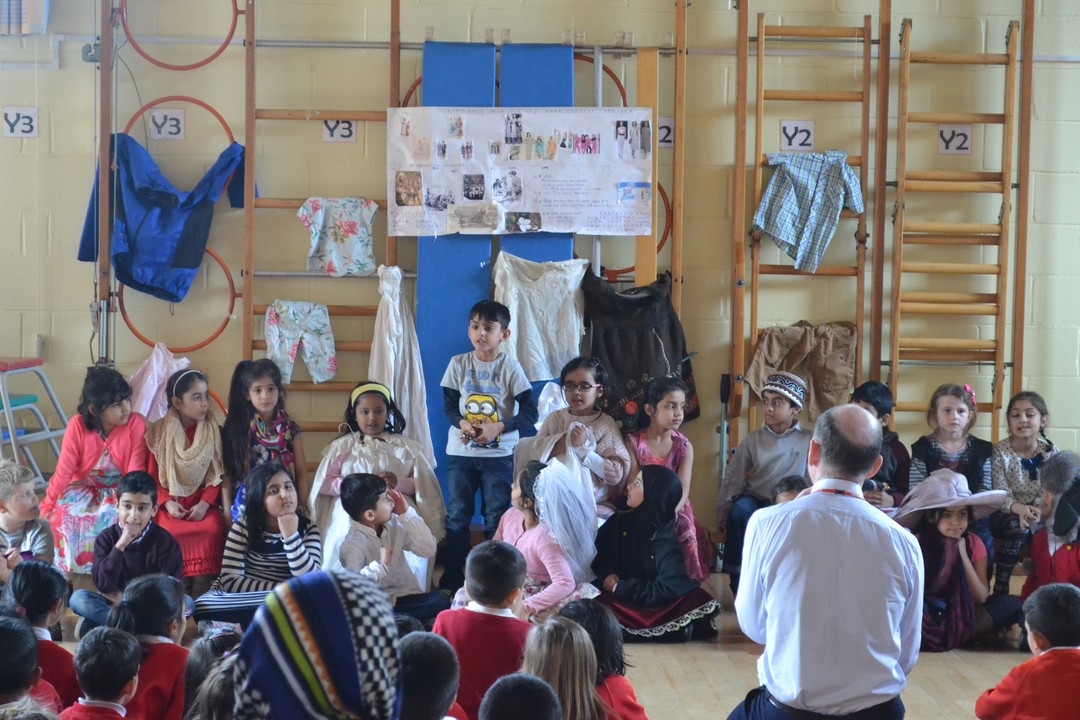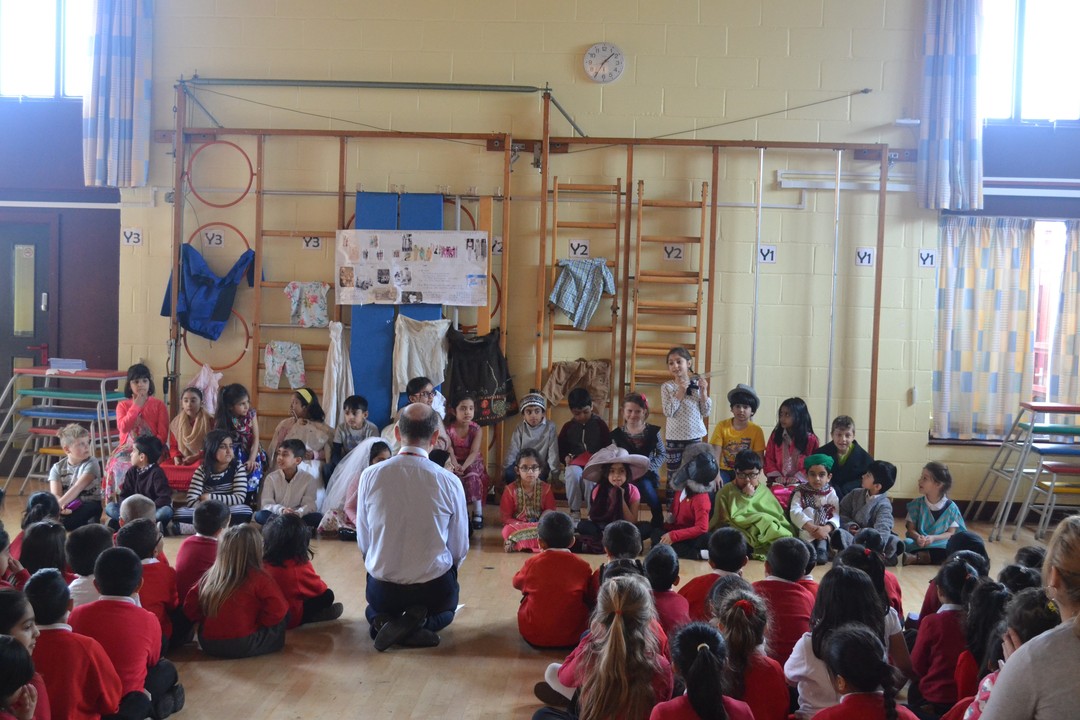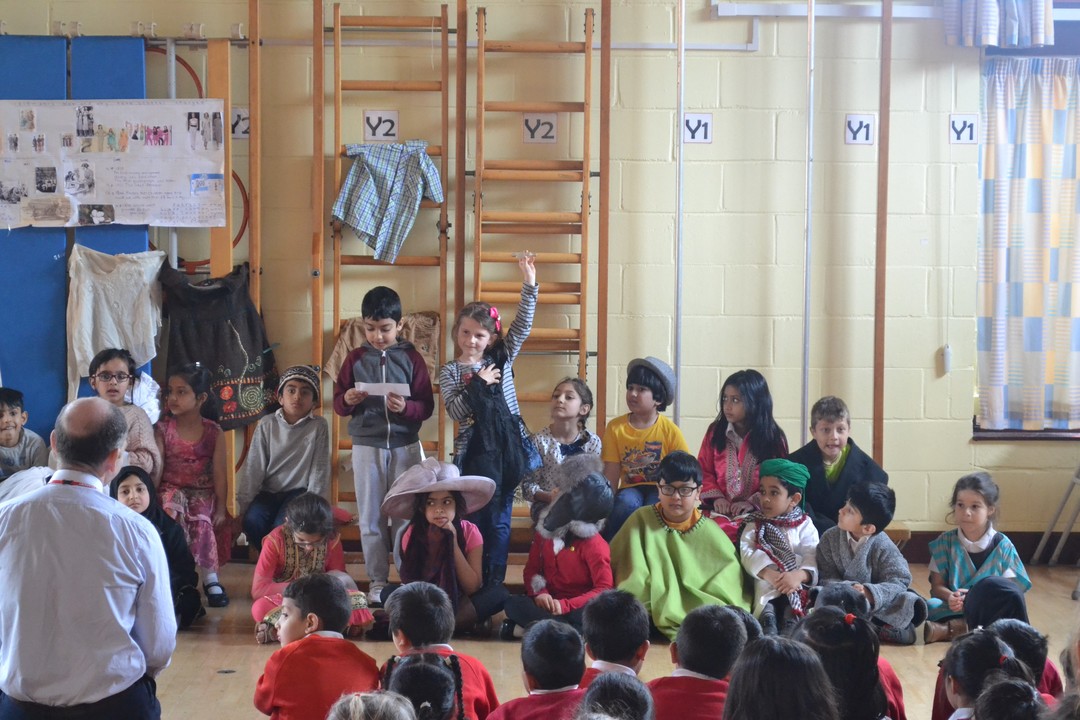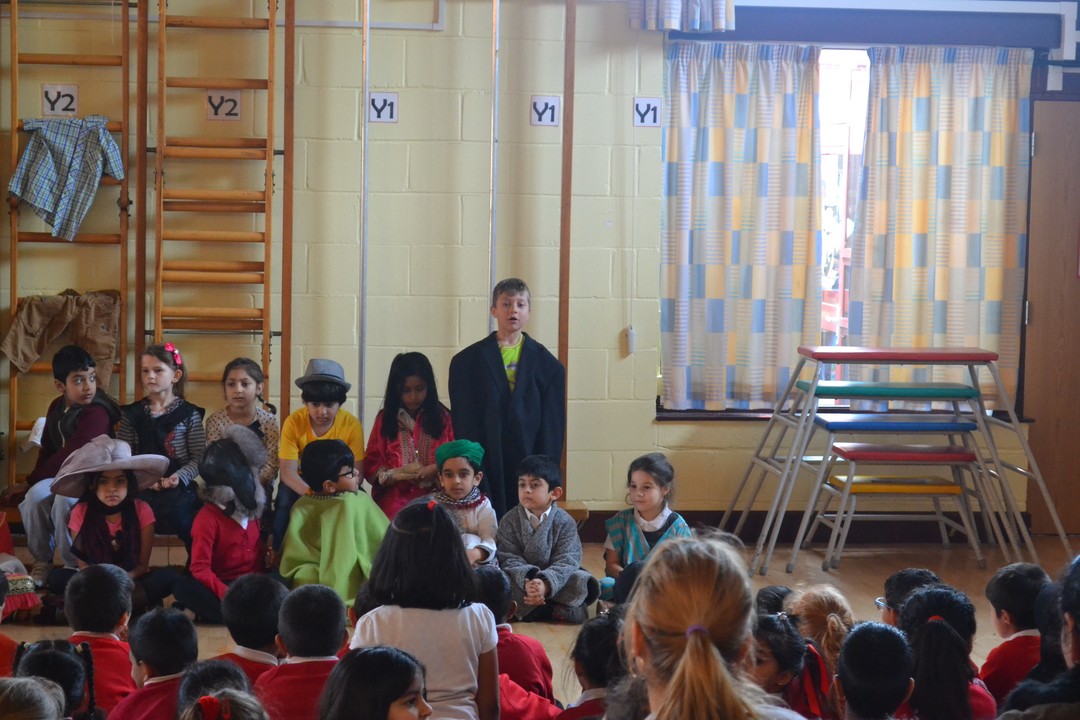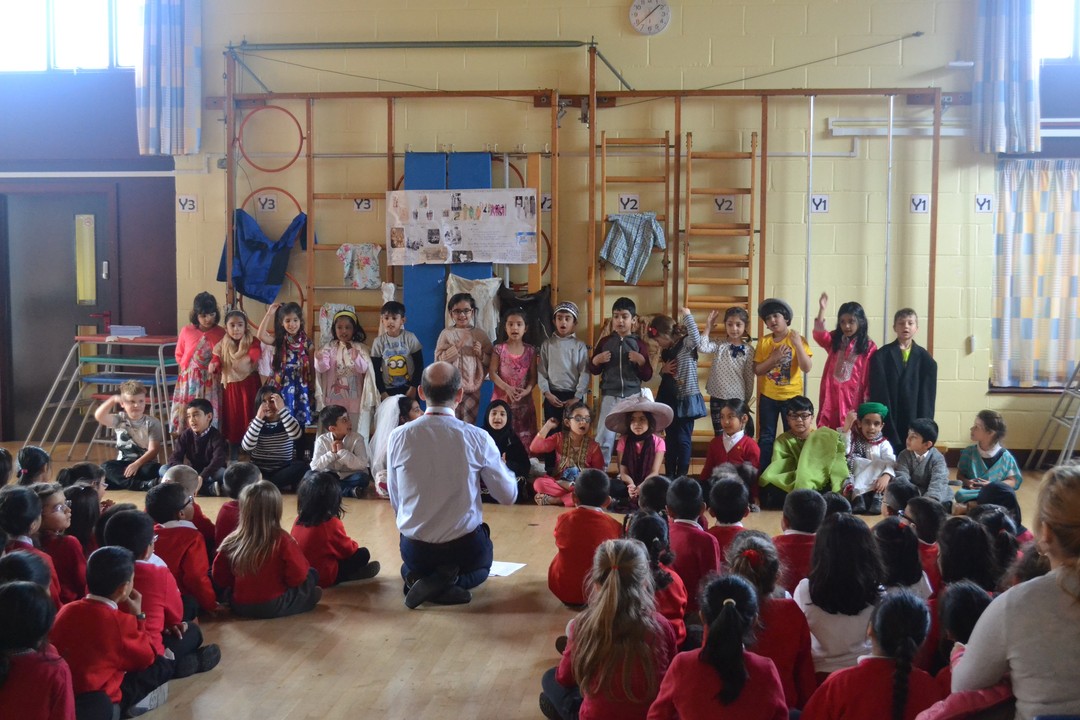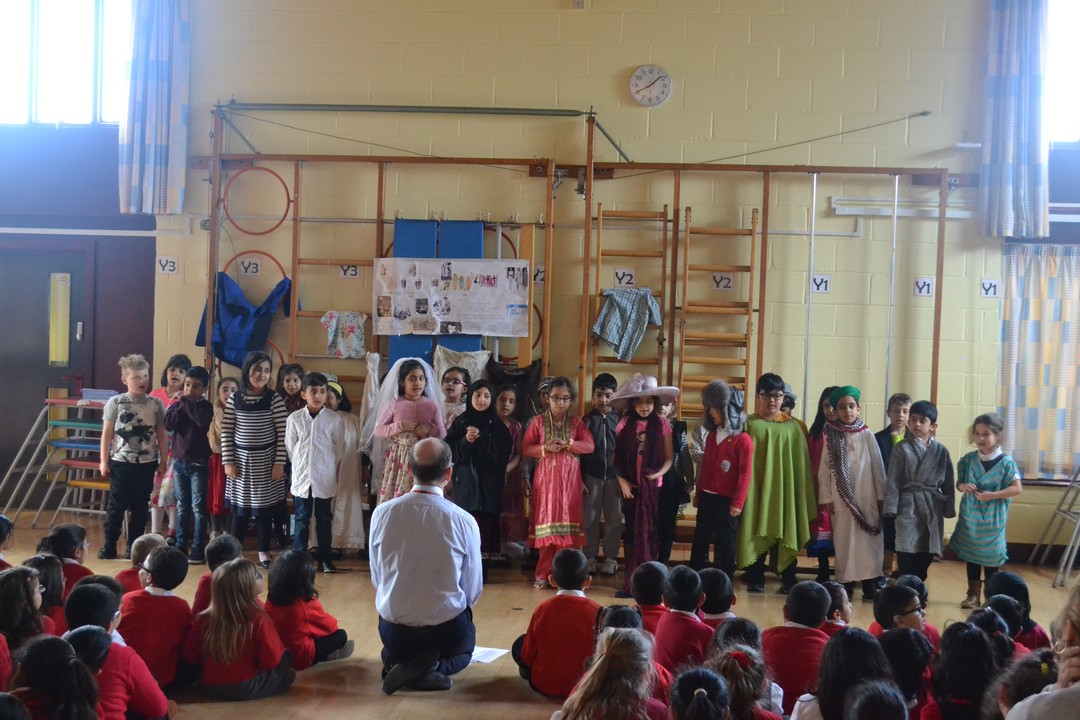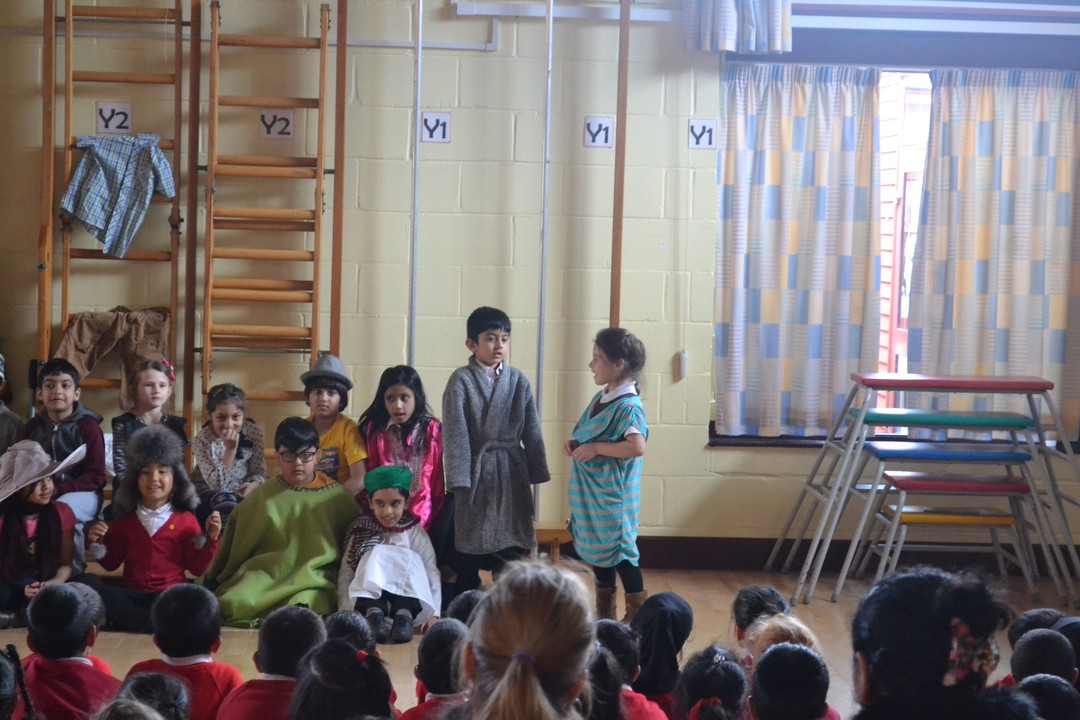 Tuesday 1st March 2016
Magical Maths
The whole school was joined by a special visitor for an exciting assembly and an introduction to a new club starting after the Easter holidays. Professor Poopenshtinken and her magical assistant, asked children to help pick big numbers and she would square them in her head. All the children was amazed by Professor Poopenshtinken magical abilities. She will be back to run an after school club after Easter, for children wanting to attend please fill in the form online or call the Professor and your space will be saved for you.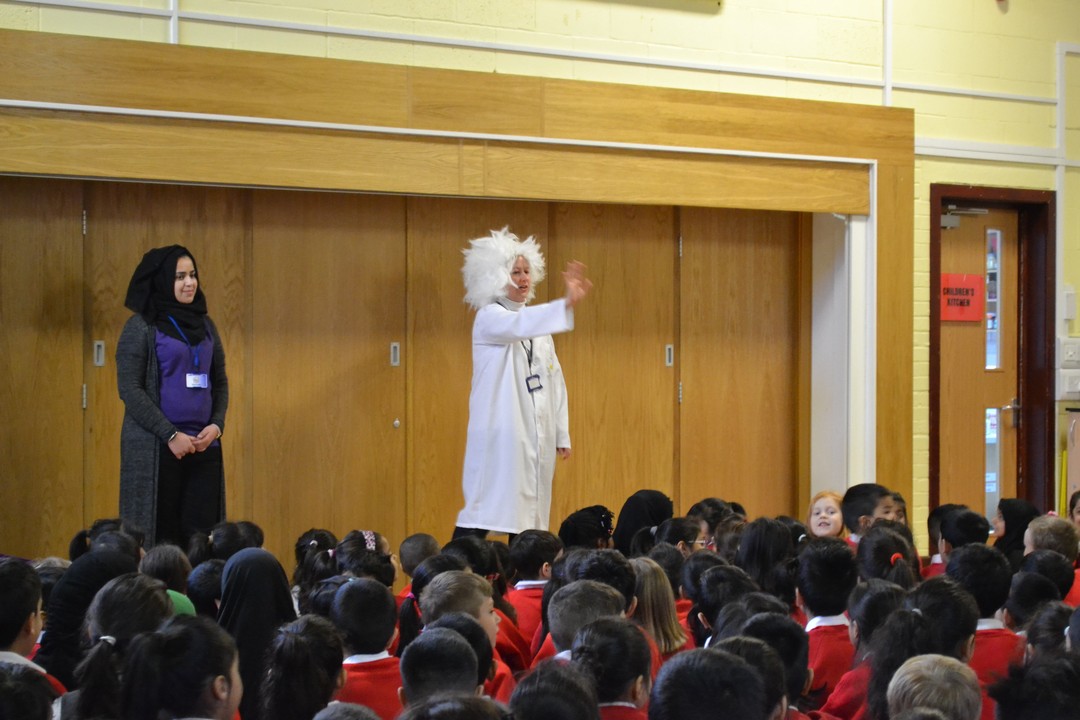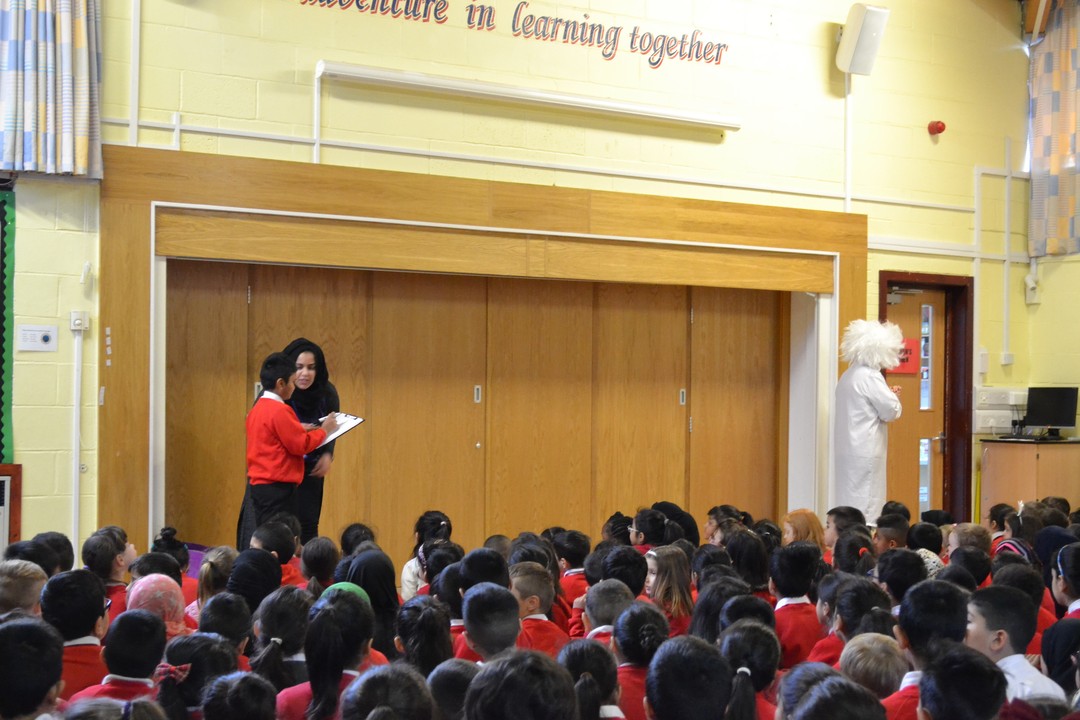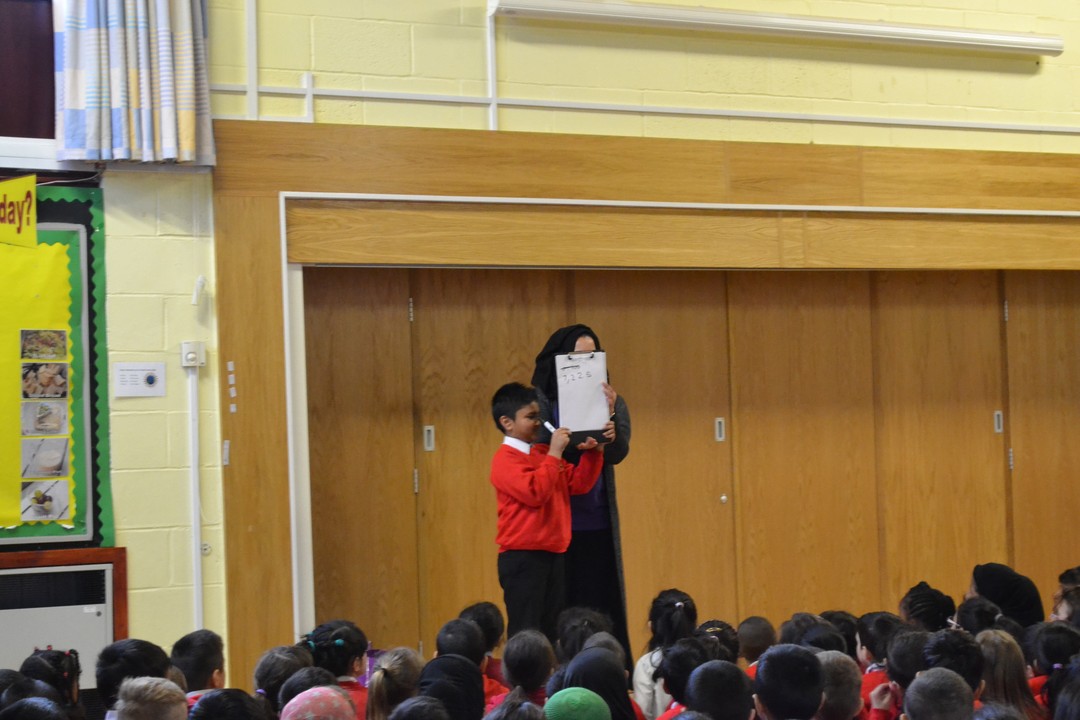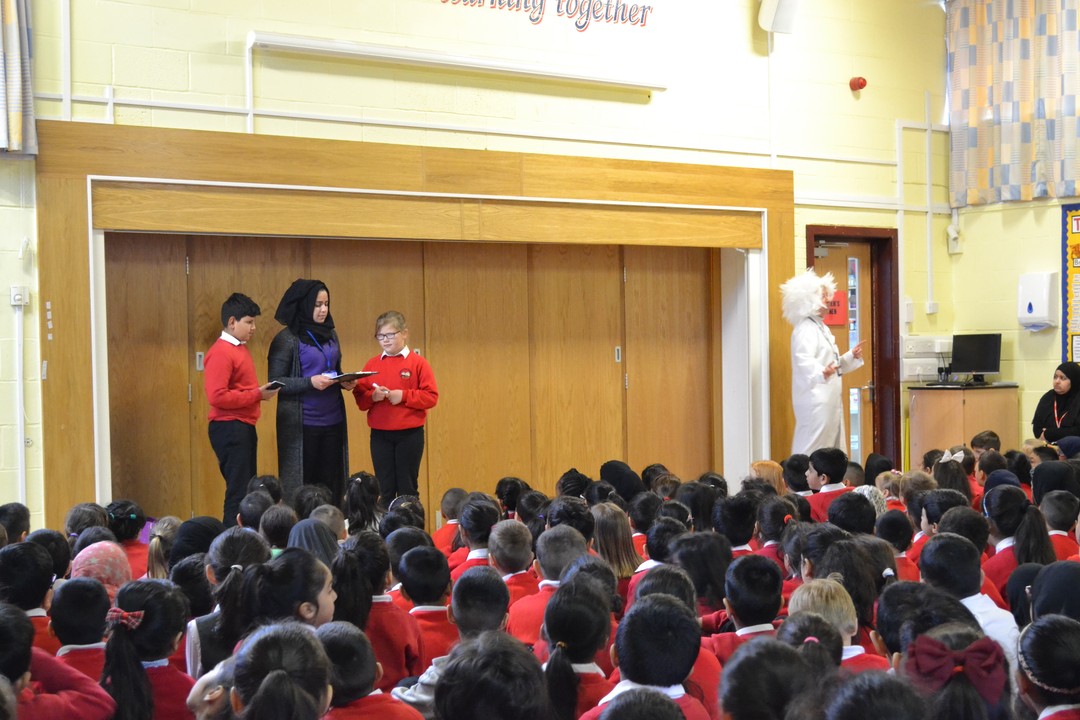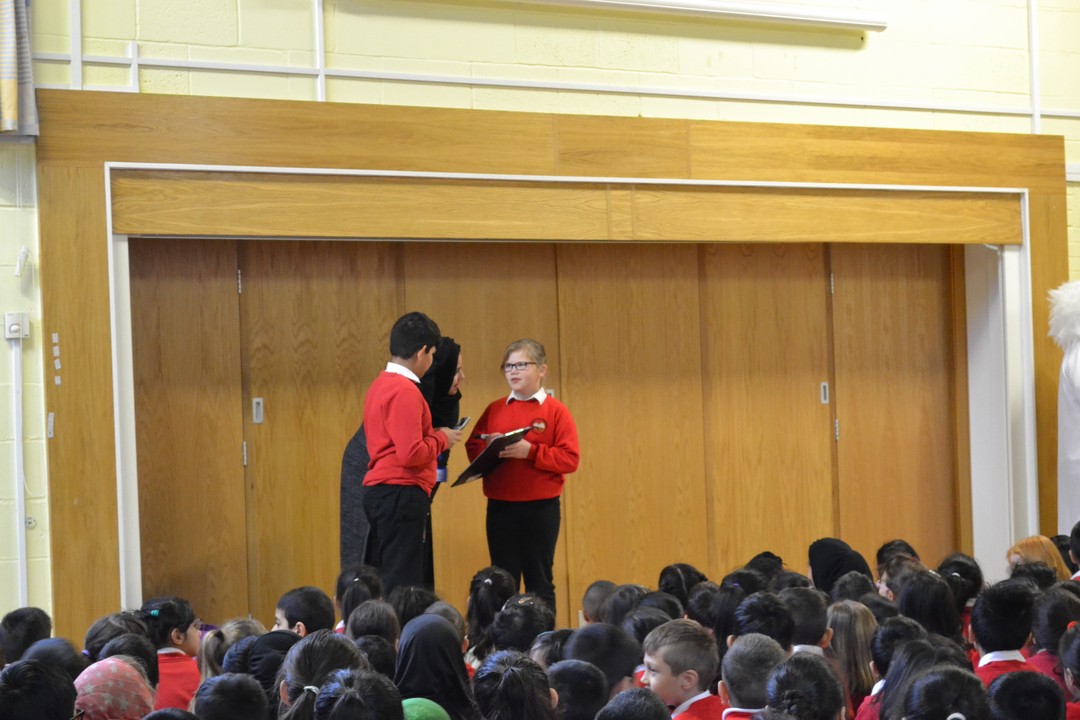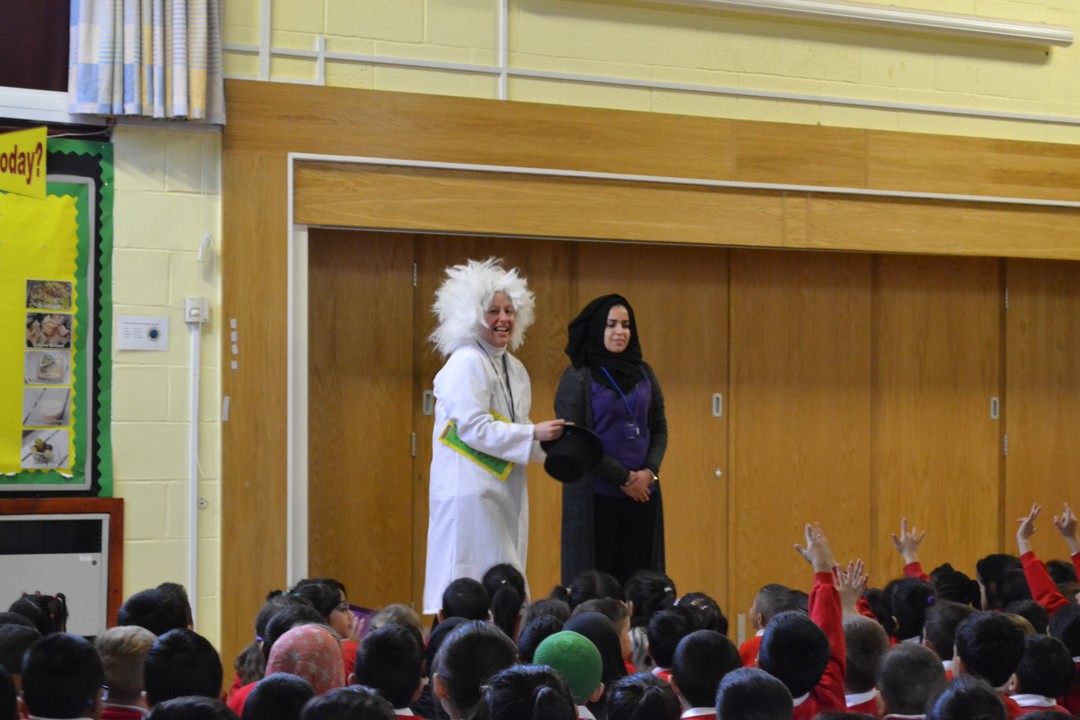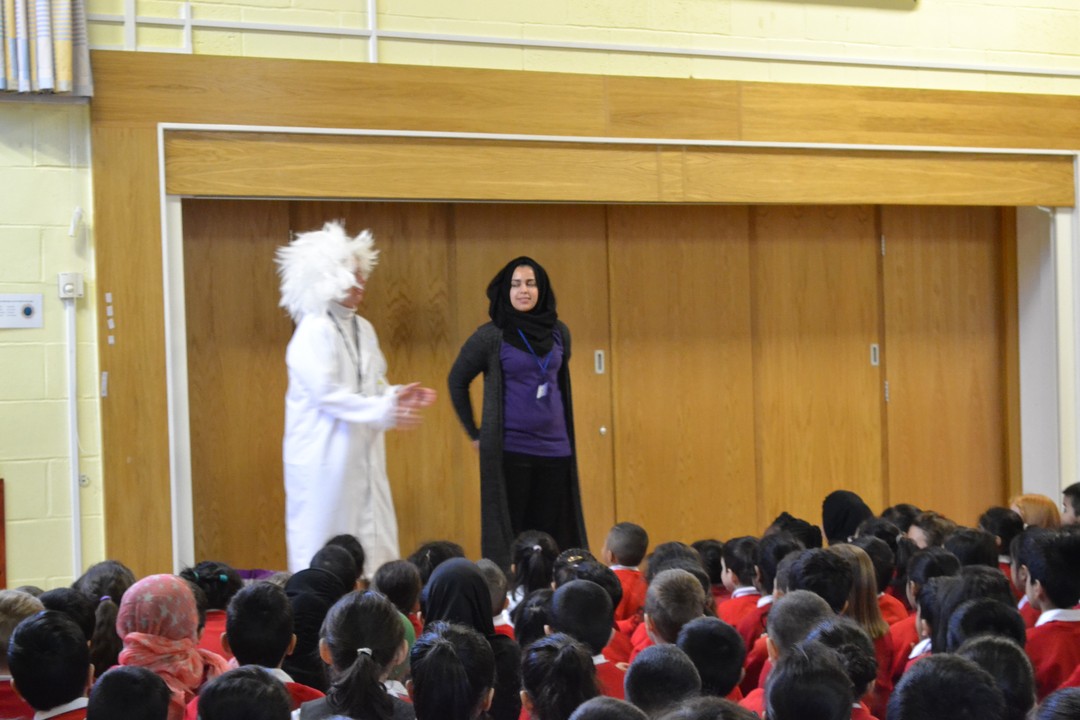 Thursday 25th February
Stargazing Sleepover
Sixty children from years 3&4 enjoyed an evening of (not so much) stargazing. Sadly due to clouds the stars were tricky to spot. Nevertheless the children enjoyed a campfire and space movie before dropping off to sleep in the hall.
Wednesday 24th February
Greece Class assembly
Children from Greece class put on a wonderful show; they talked about what they have been learning about in their lessons. They also had some role play which class members pretended to be teachers from across the whole school.
Thursday 11th February
Year 4 and 4 WOW exit
The children in Year 3 and Year 4 have been learning about Egyptians for the last 12 weeks. All the learning was shown off in an amazing exhibition at the end of the day. The children showed their amazing art work among other things. On the day the children were encouraged to dress up. They made Egyptian food and had a treasure hunt! Can you spot the teachers dressed up?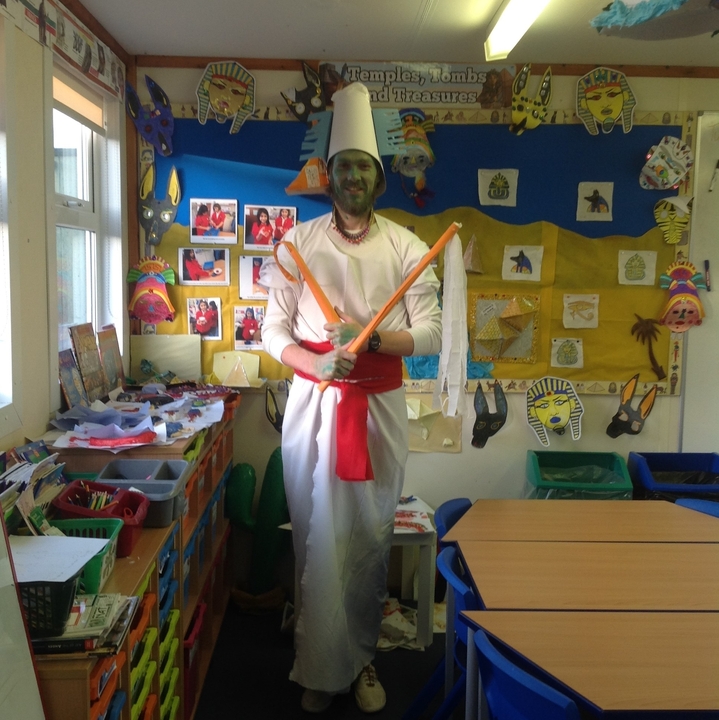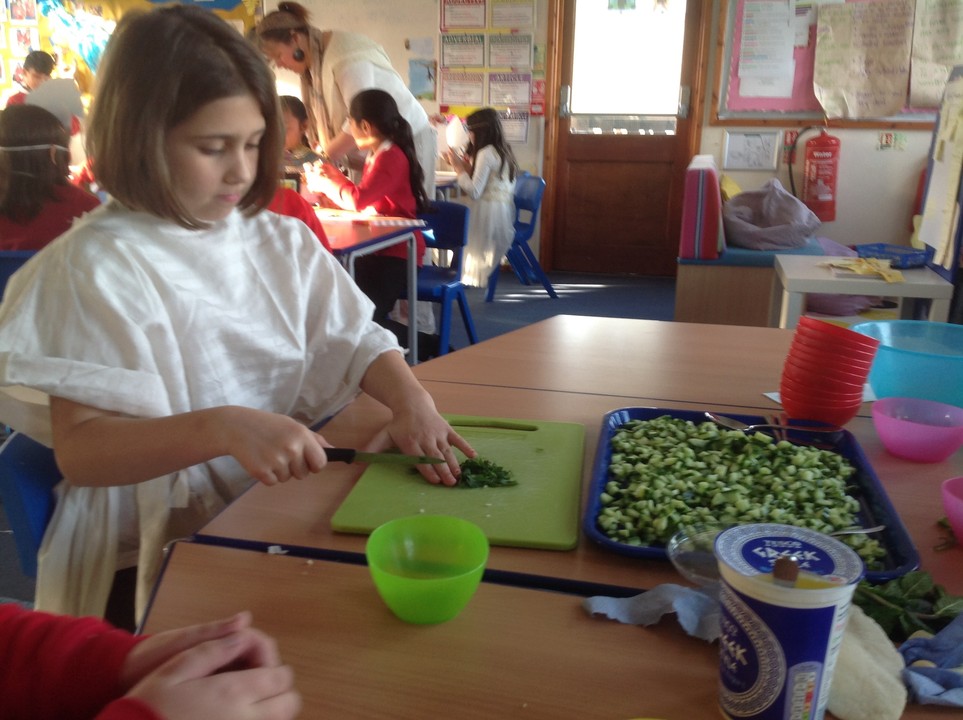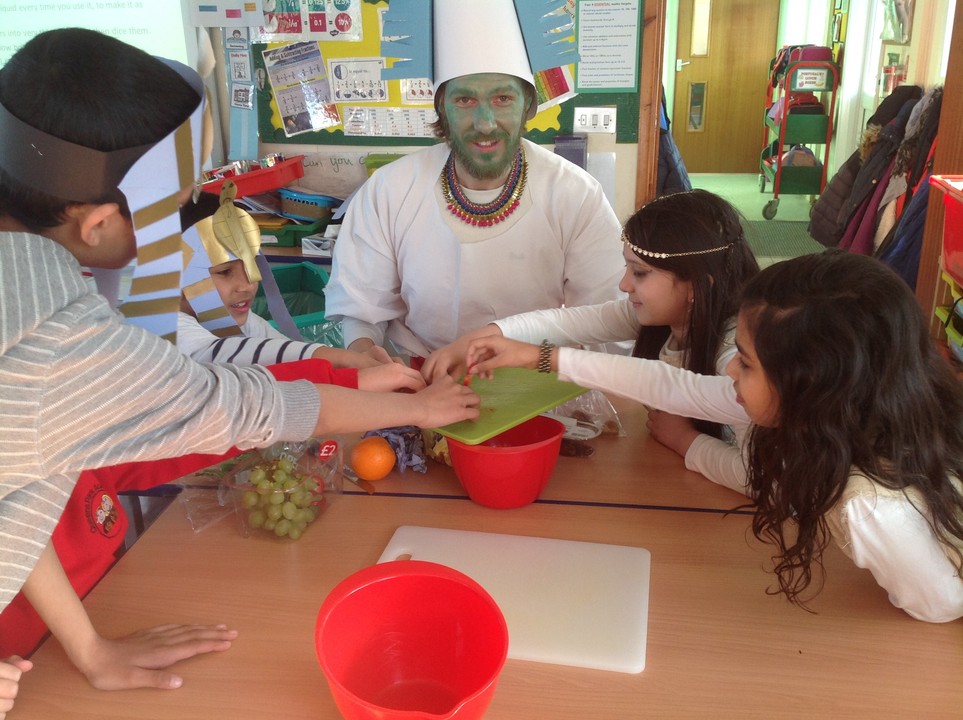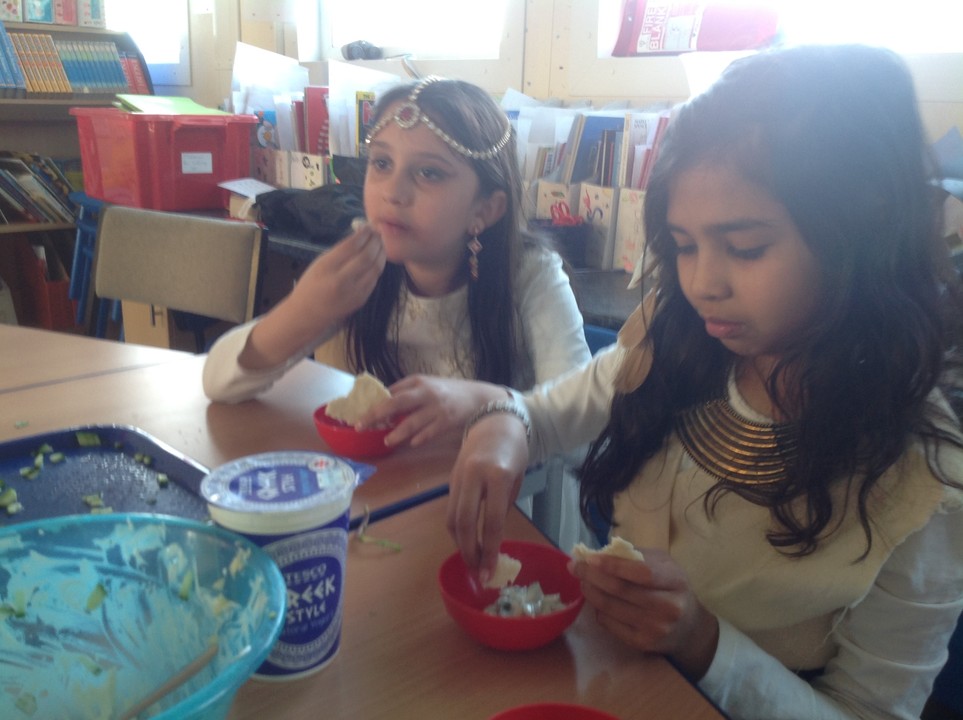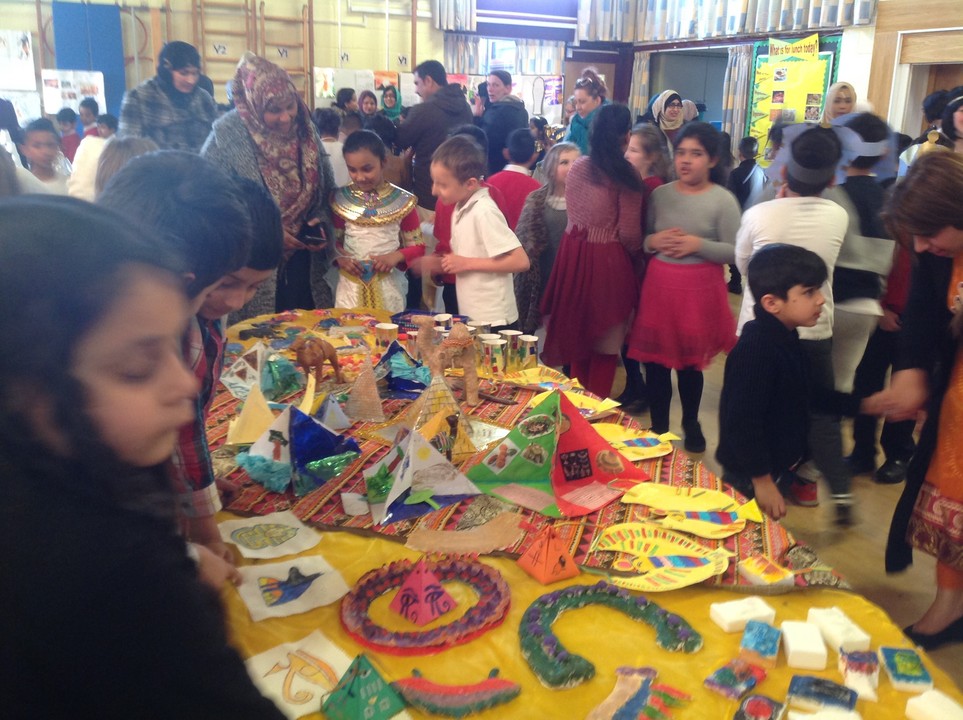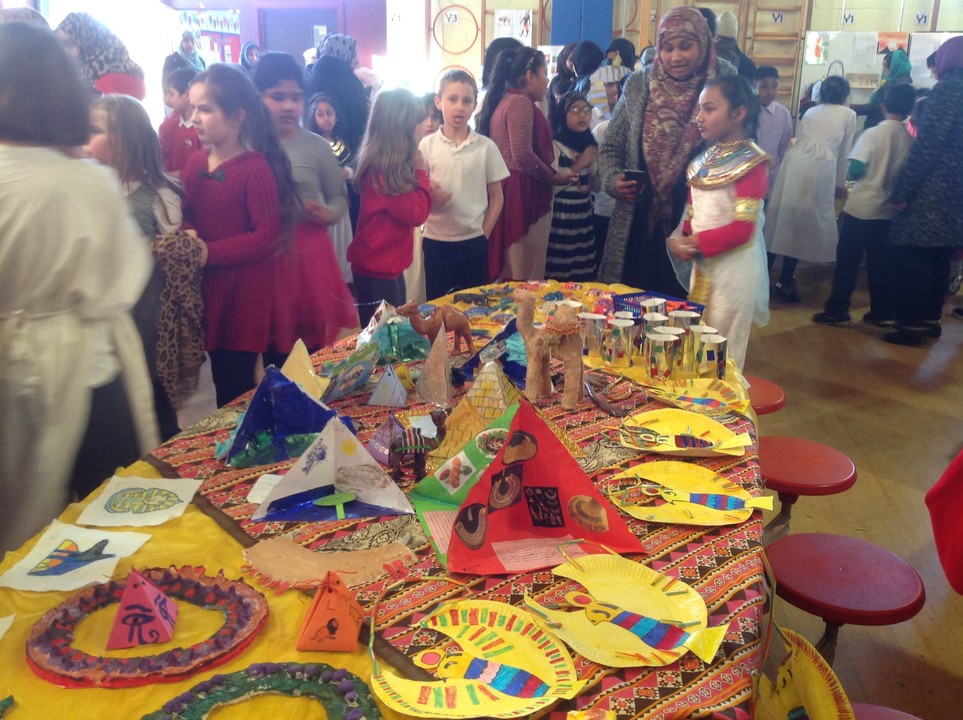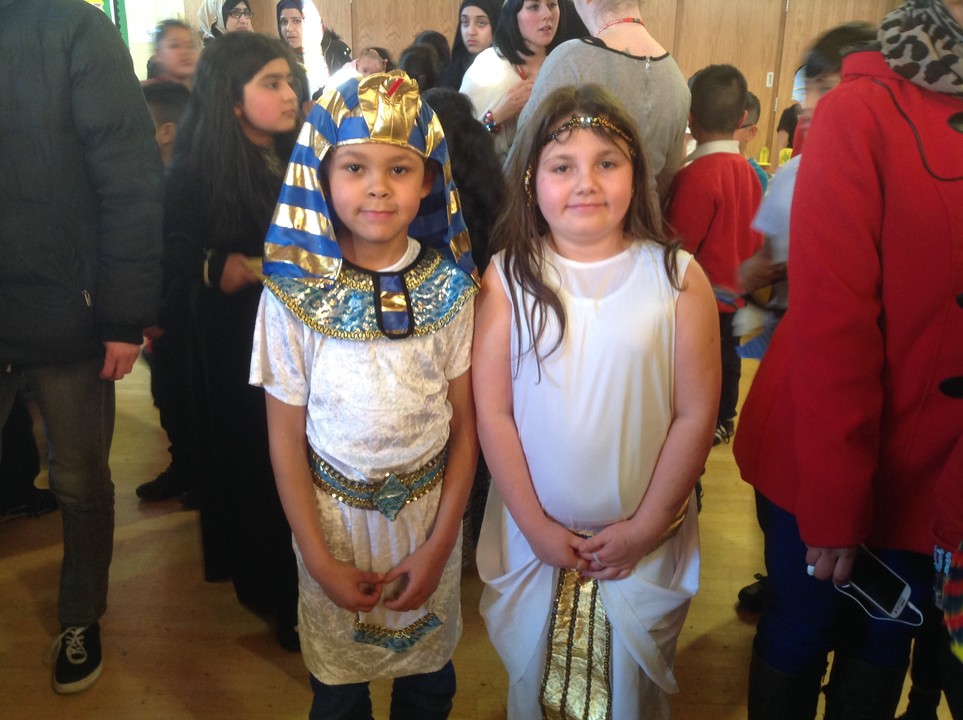 Tuesday 19th January 2016
Portugal Class Assembly
Portugal class put on an AMAZING performance showcasing all the amazing work that they have been doing recently. There was rapping, dancing, jokes, gymnastics and singing. A big thank you to all the parents for joining us for this.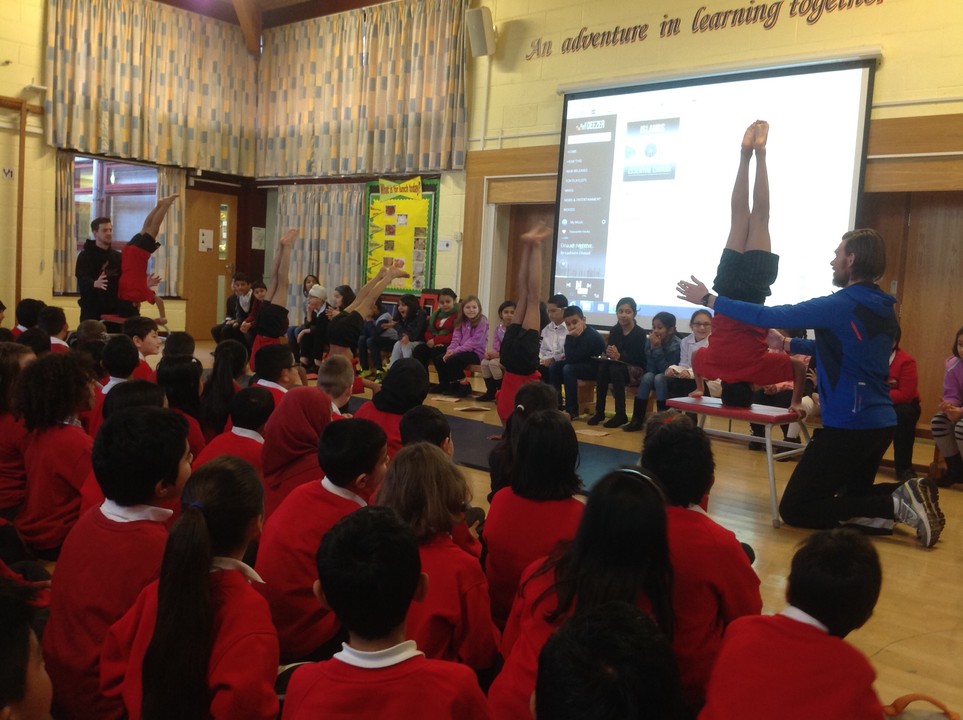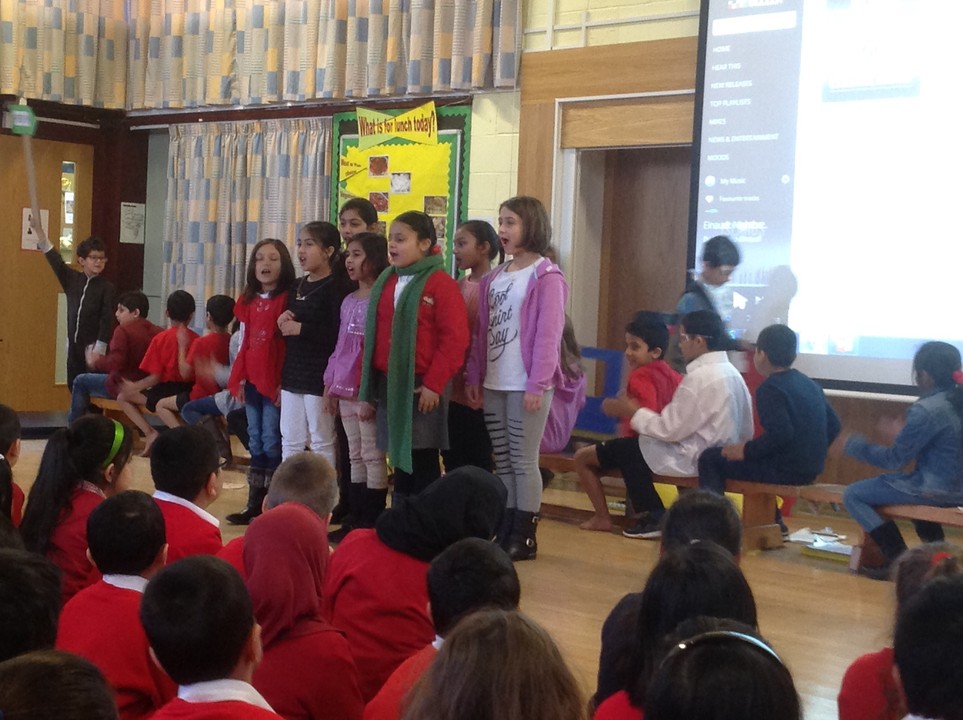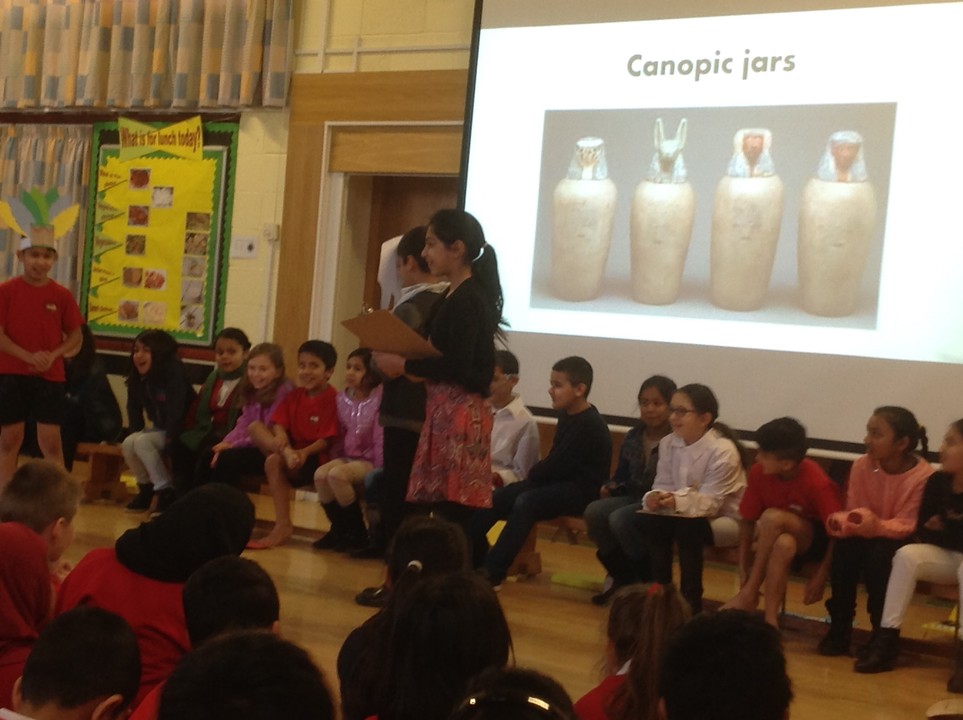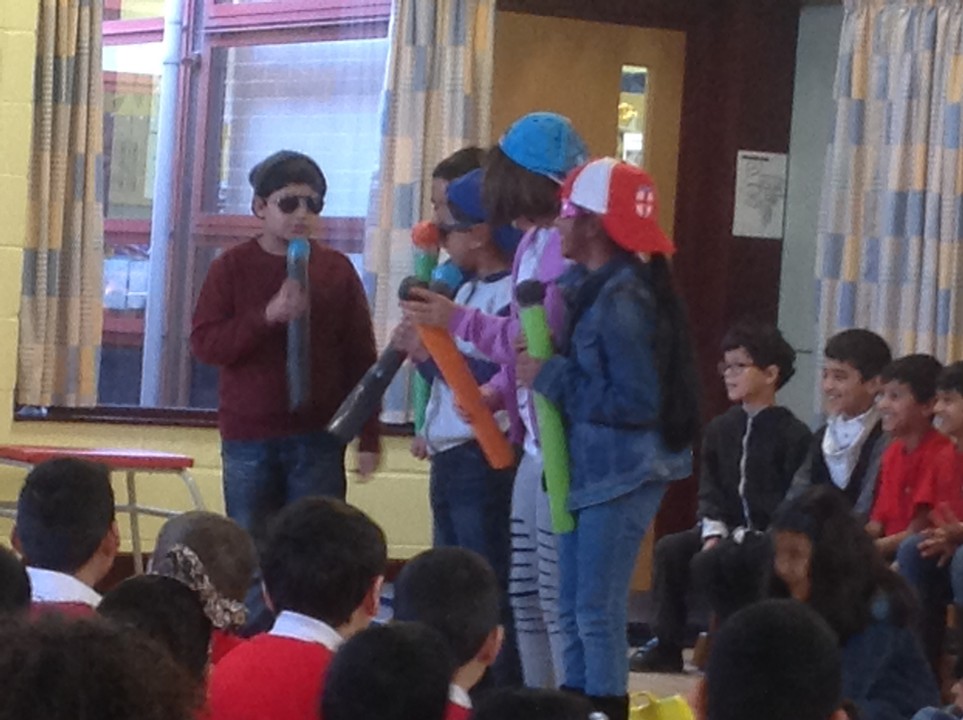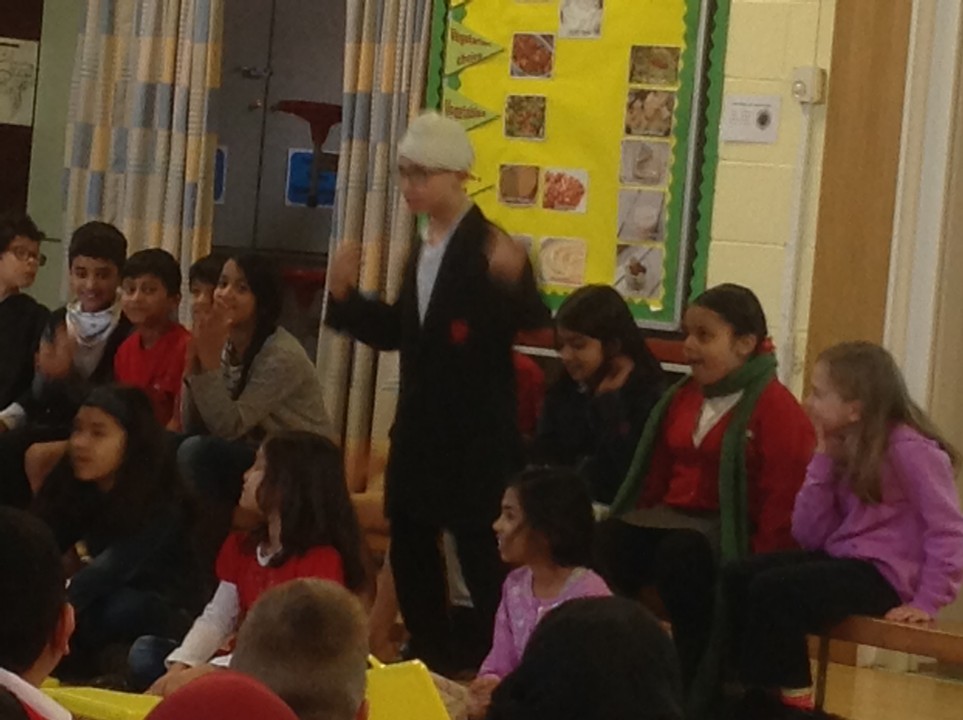 Tuesday 12th January 2016
Mad Science
The whole school had a very special assembly today, led by Cosmic Karen.She talked to the children about what could go down our sinks and toilets. To demonstrate this she used different types of experiments including flying toilet paper, water twisters and eye-boggling erupting pipes. But one experiment all children loved was with dry ice, she put dry ice in a bucket and covered it in hot water so it gave off smoke and she walked round so everyone could see it up close and at the end covered one teacher in smoke.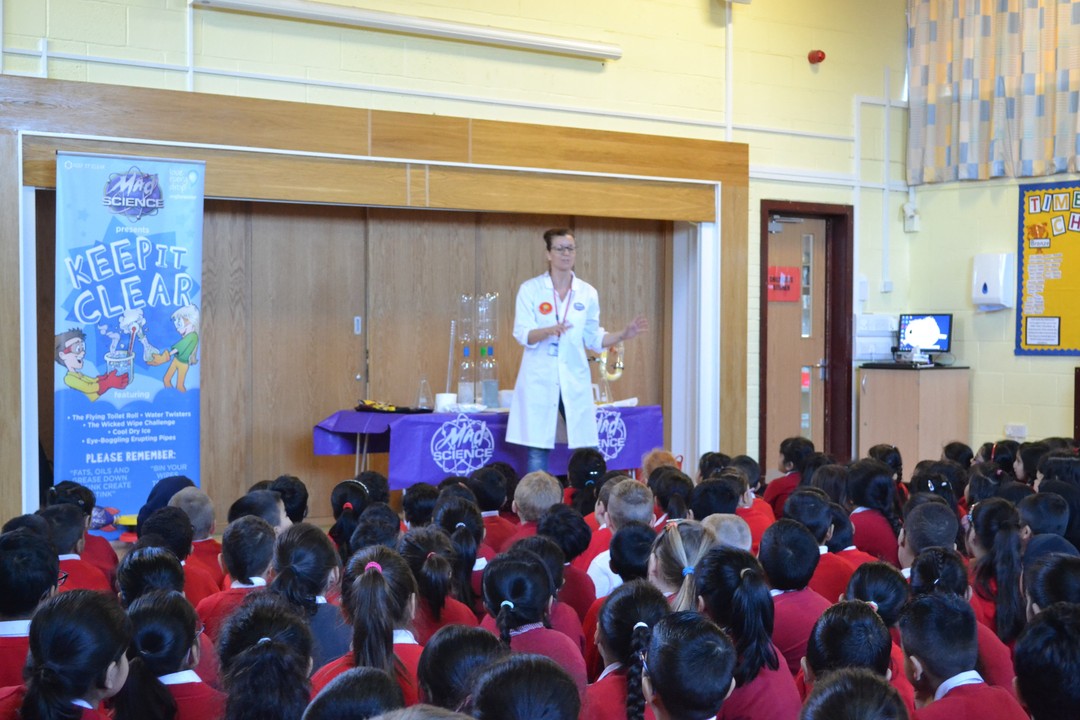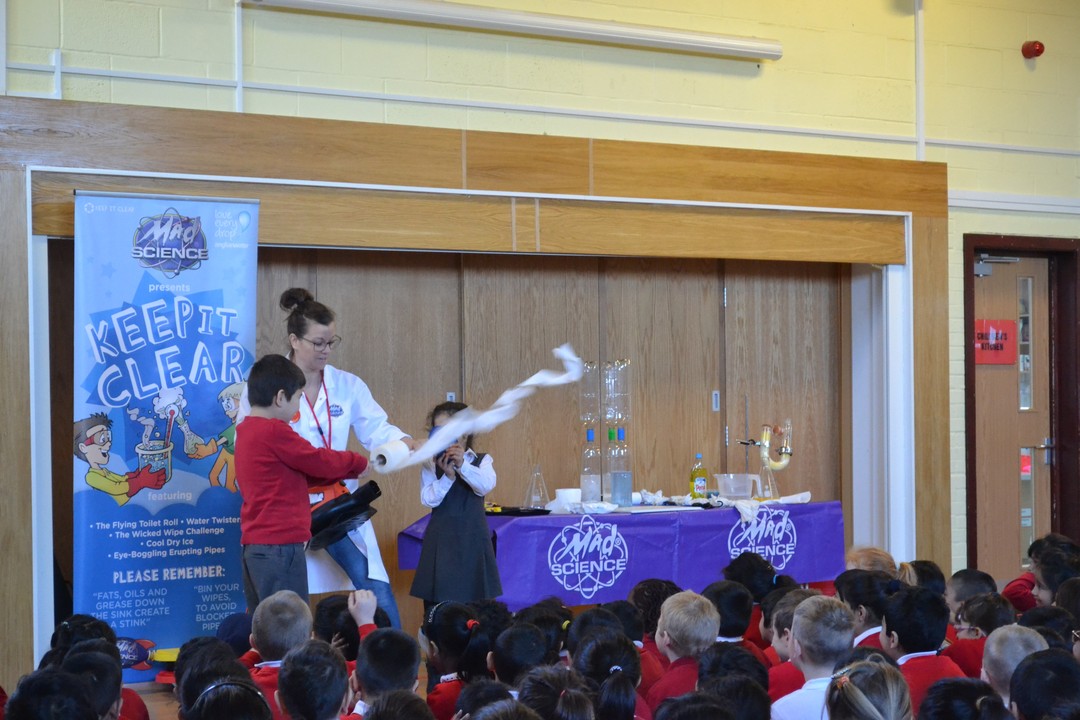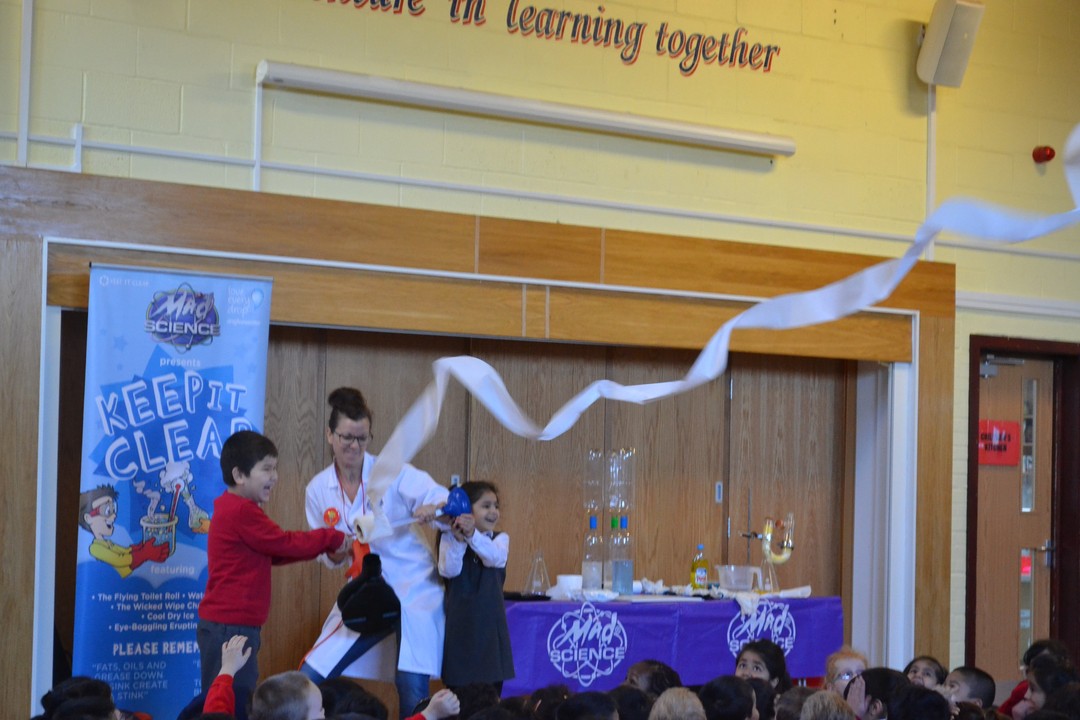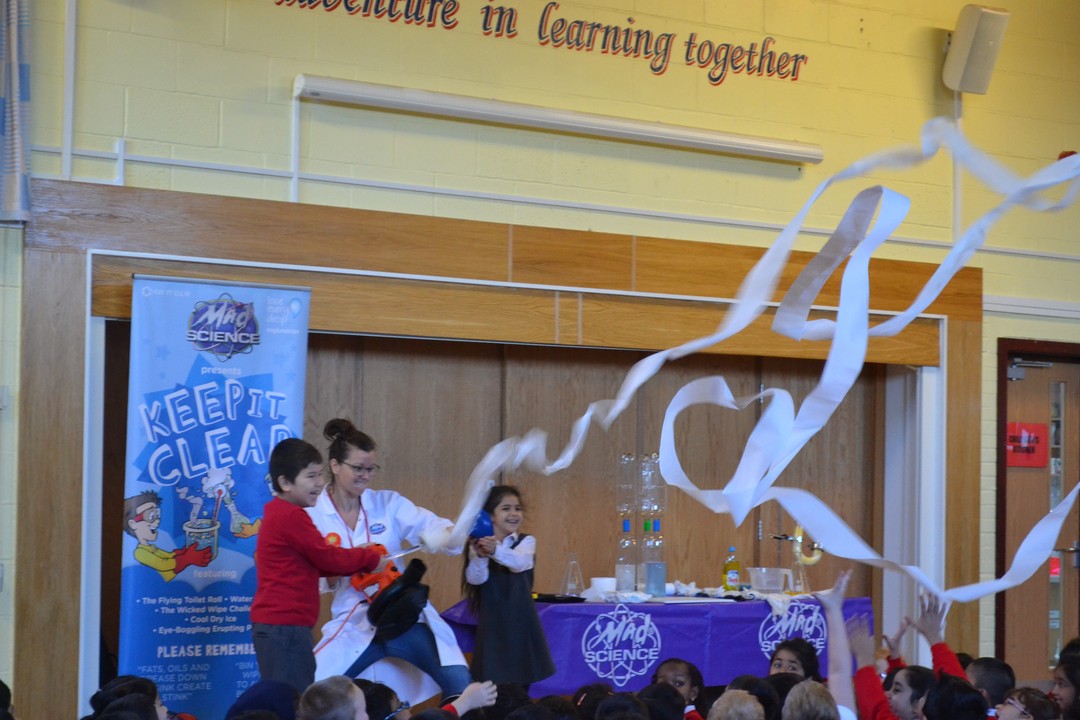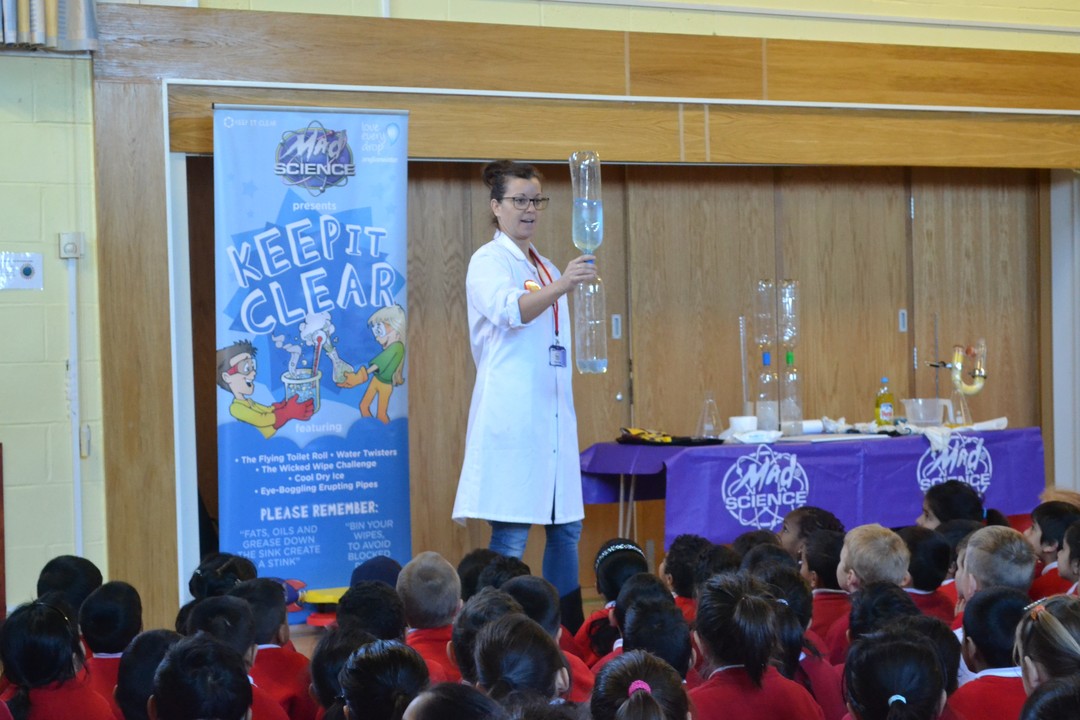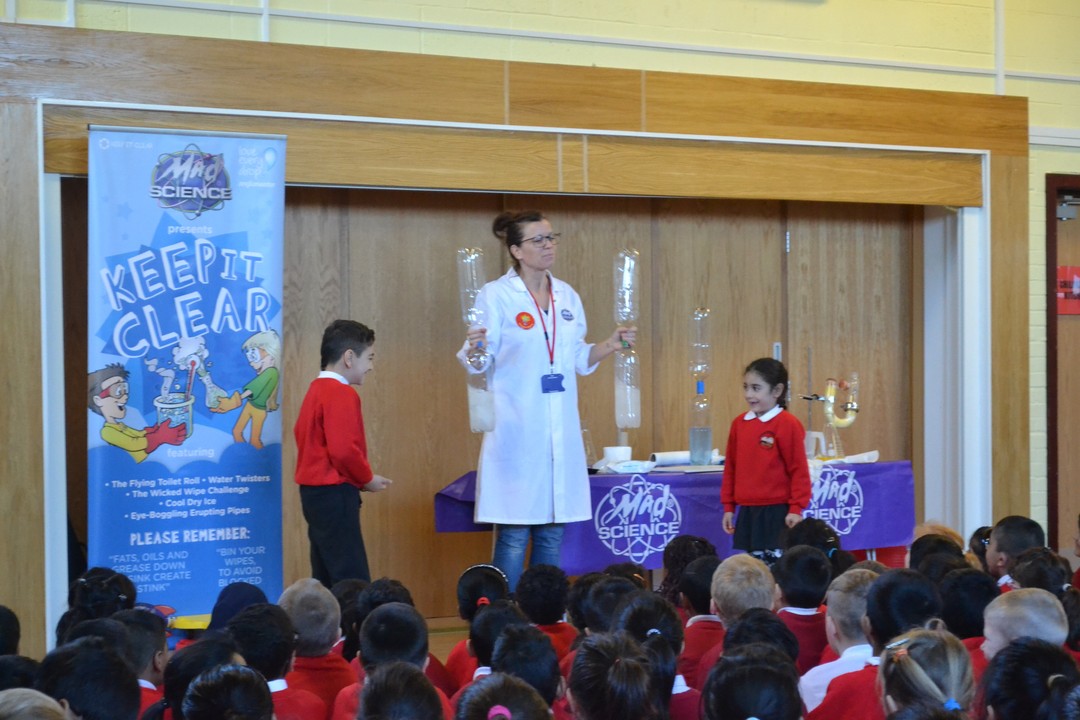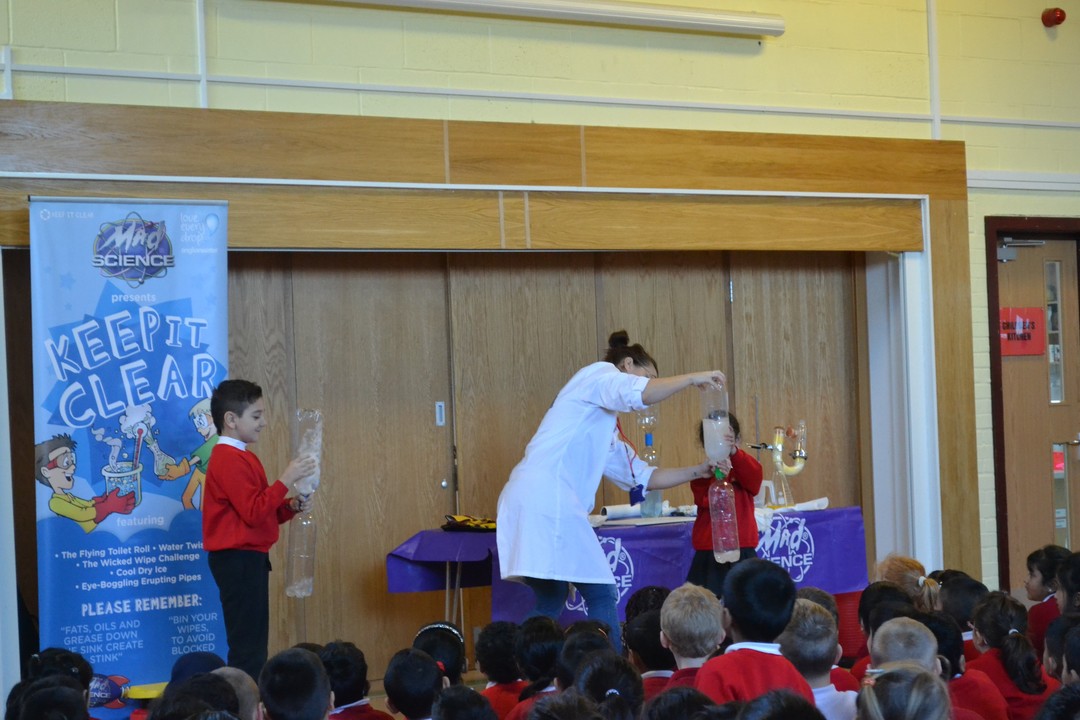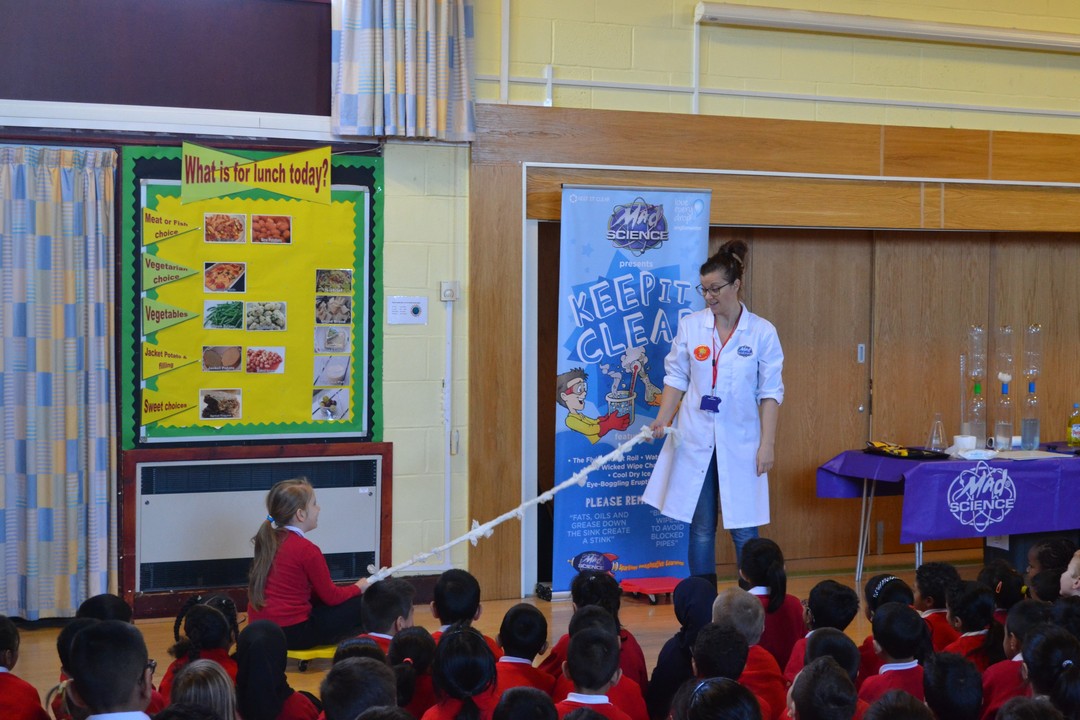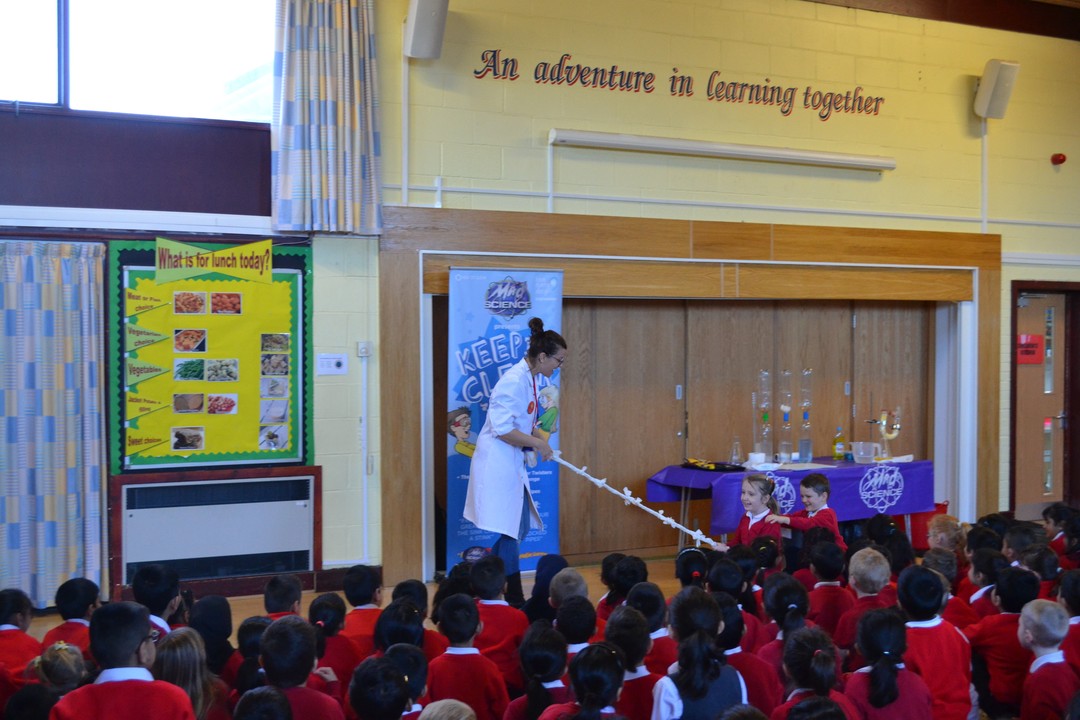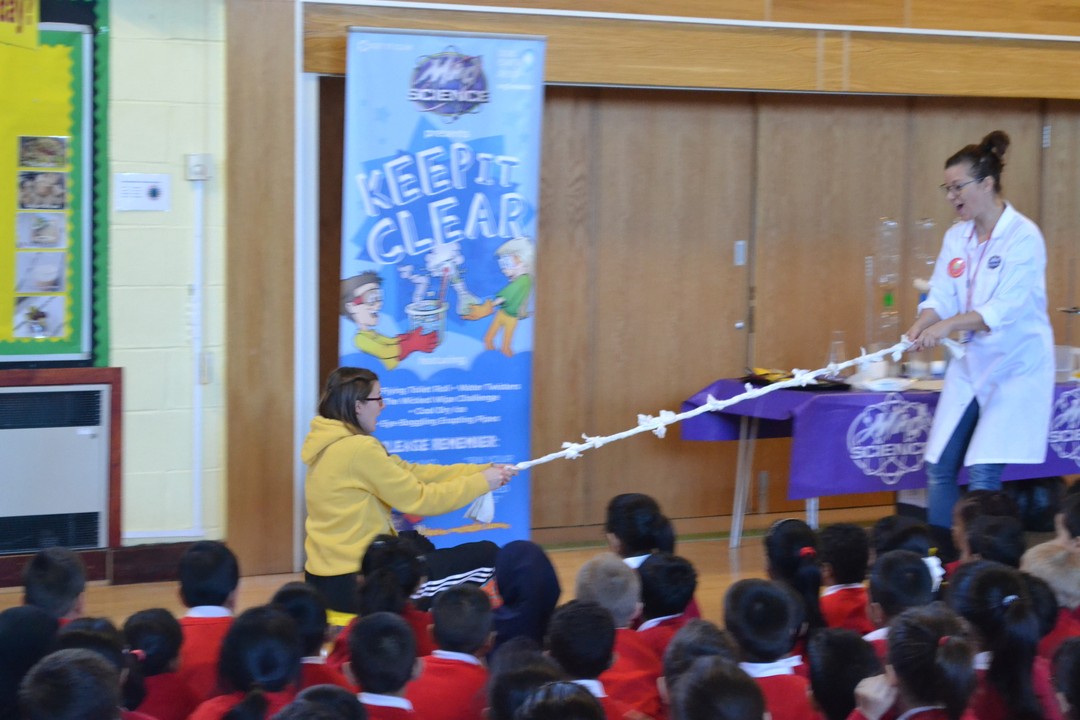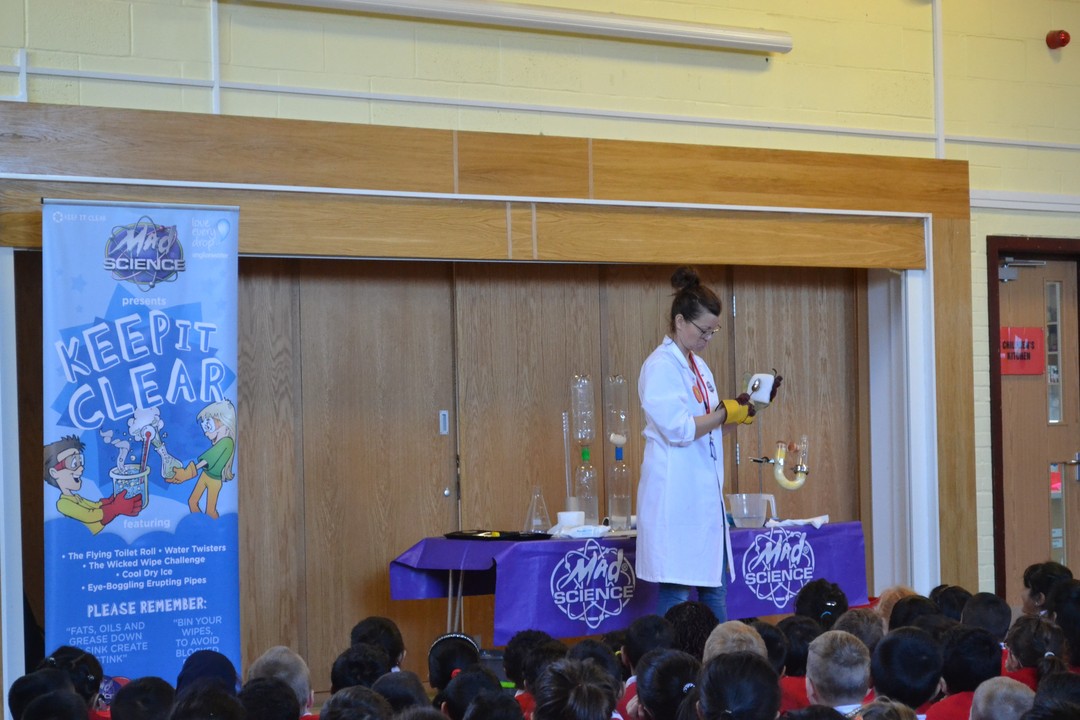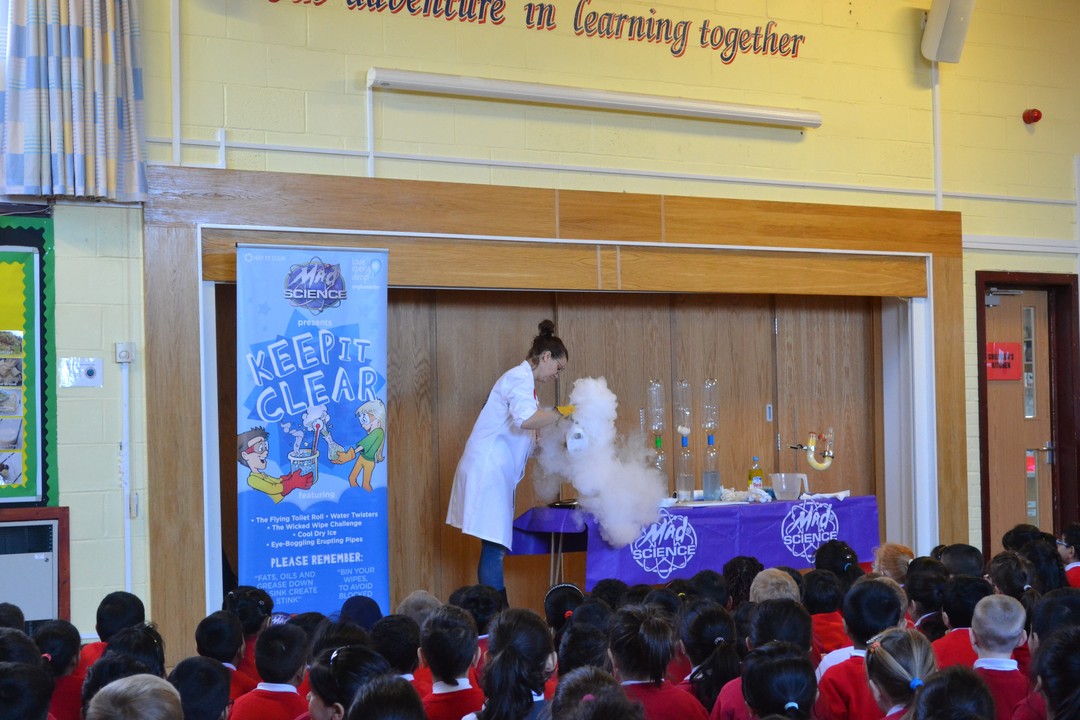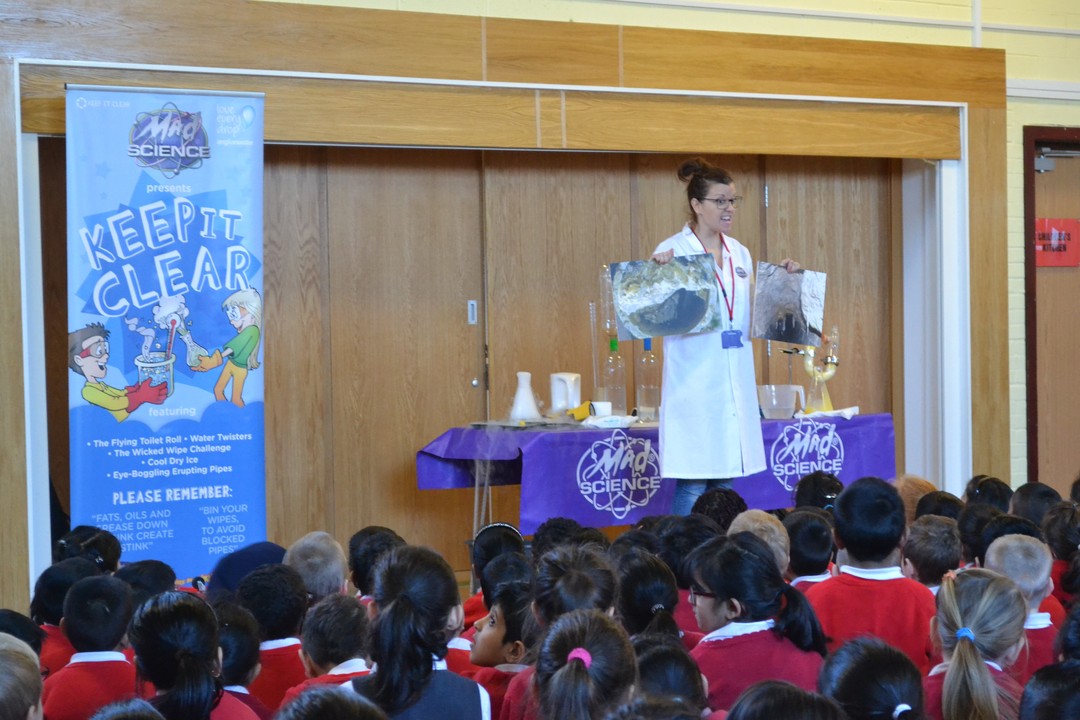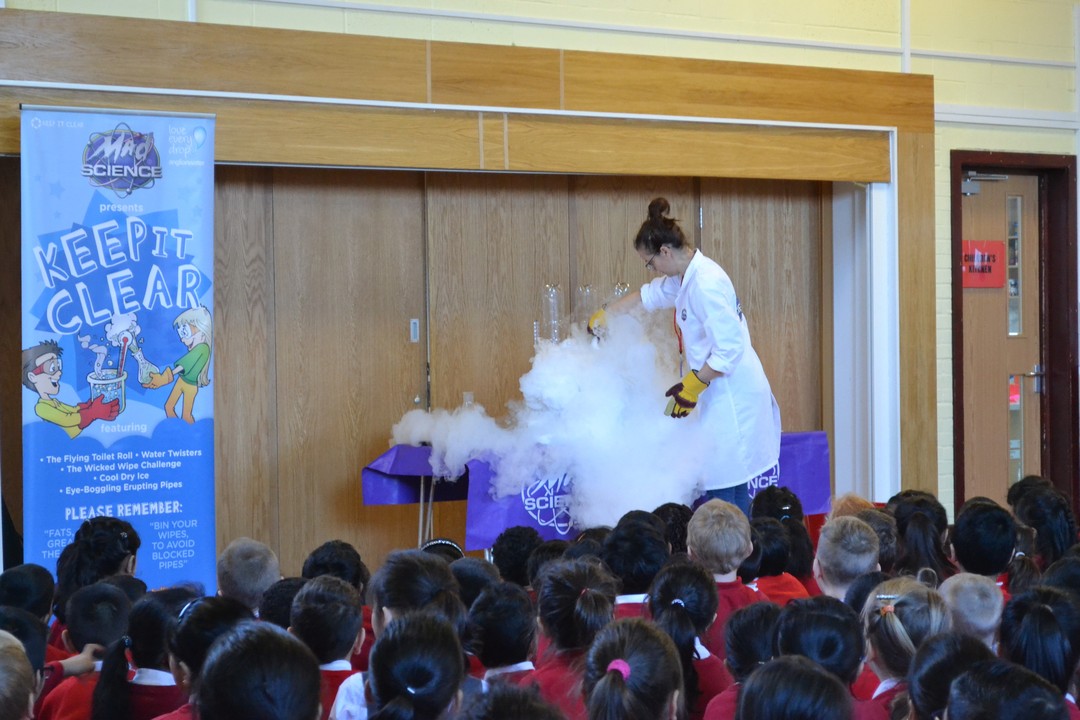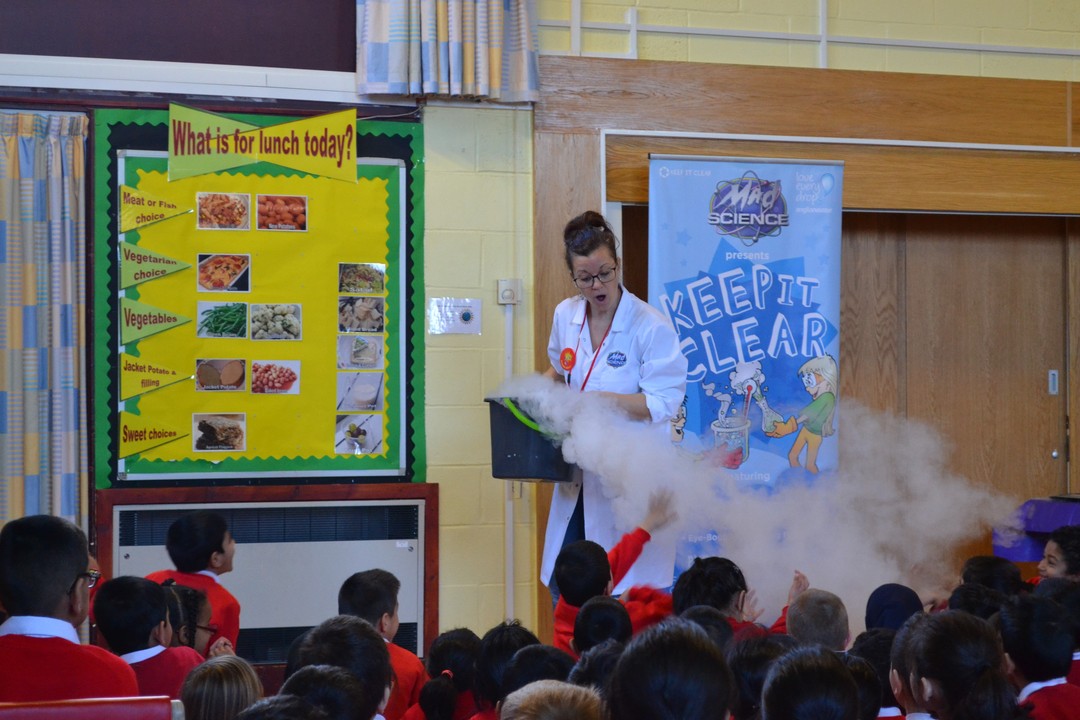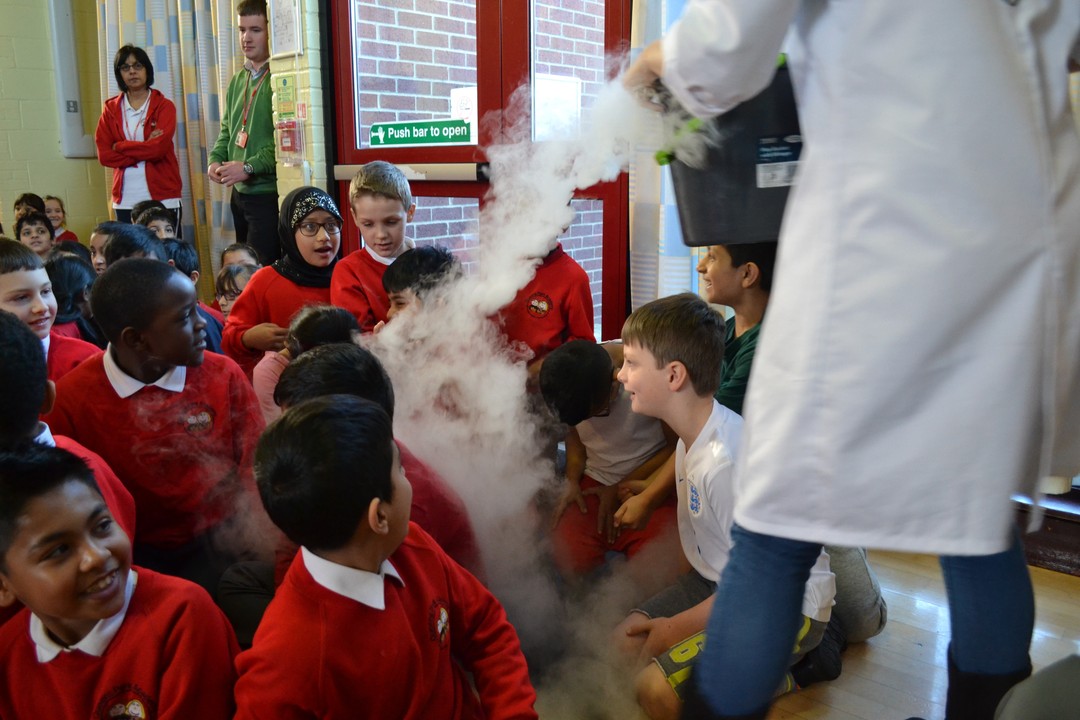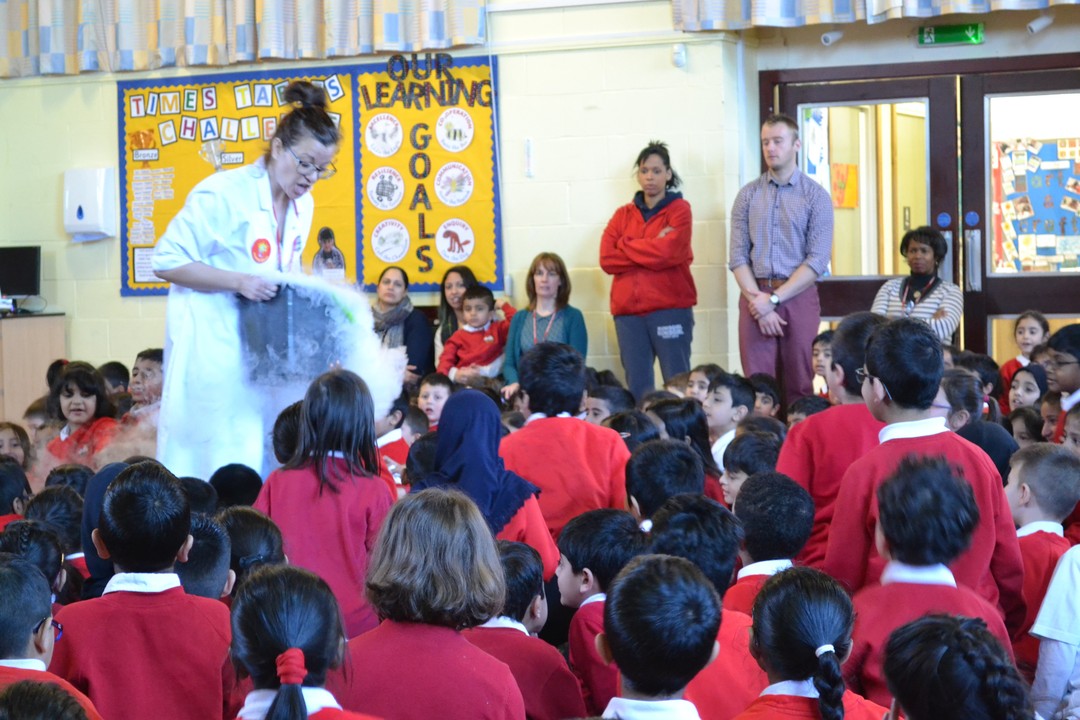 Wednesday 16th December 2015
Christingle
The Whole of KS1 went to All Saints Church in Queens Park to attend a service all about Christingle, they was joined by Vicar Sonja and Petra. They spoke to all children about the parts which make up the Christingle everyone had their hands up to answer questions. At the end of the service some selected children got to light some Christingles which they made in school and a special person got to light the big Christingle which was in the Centre of the church.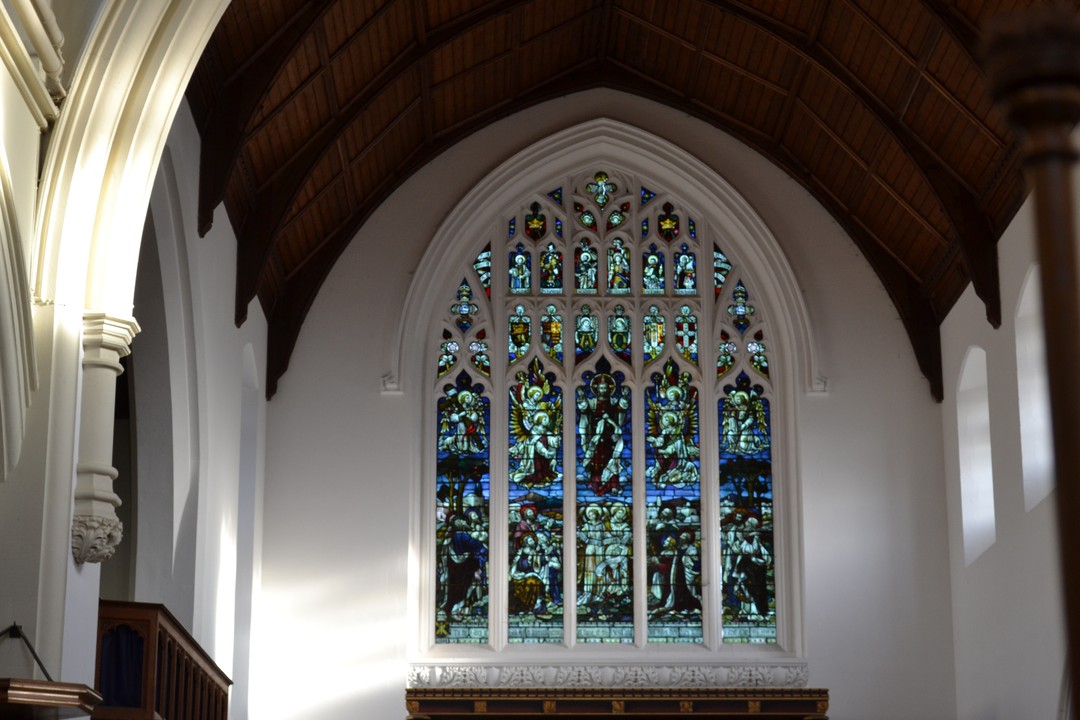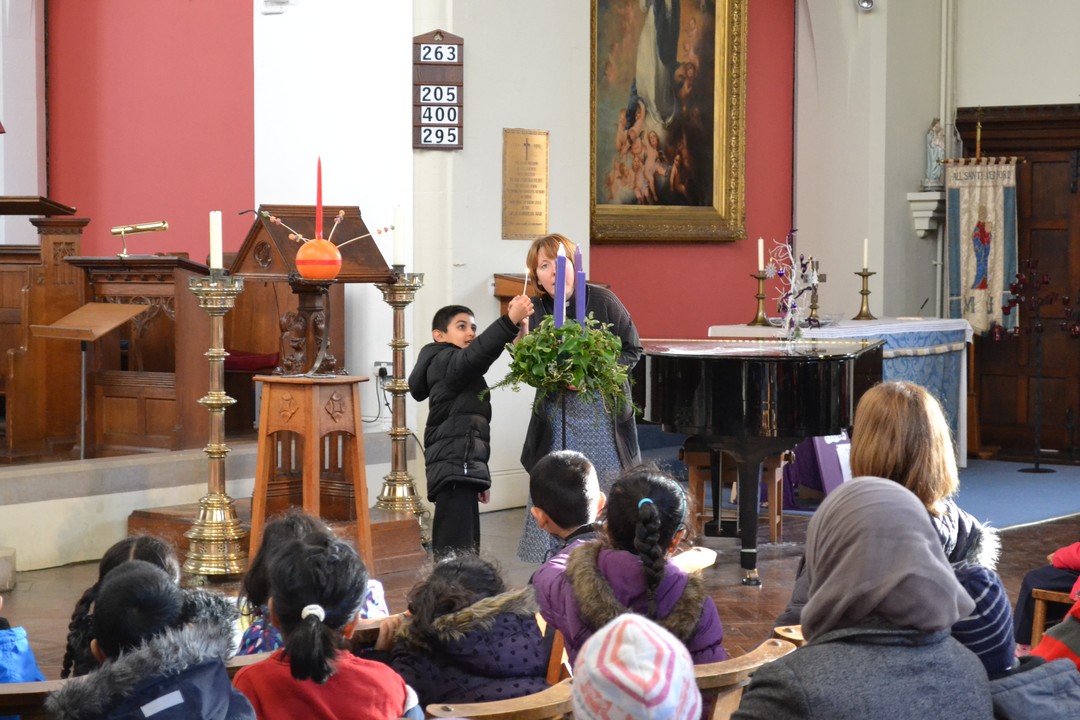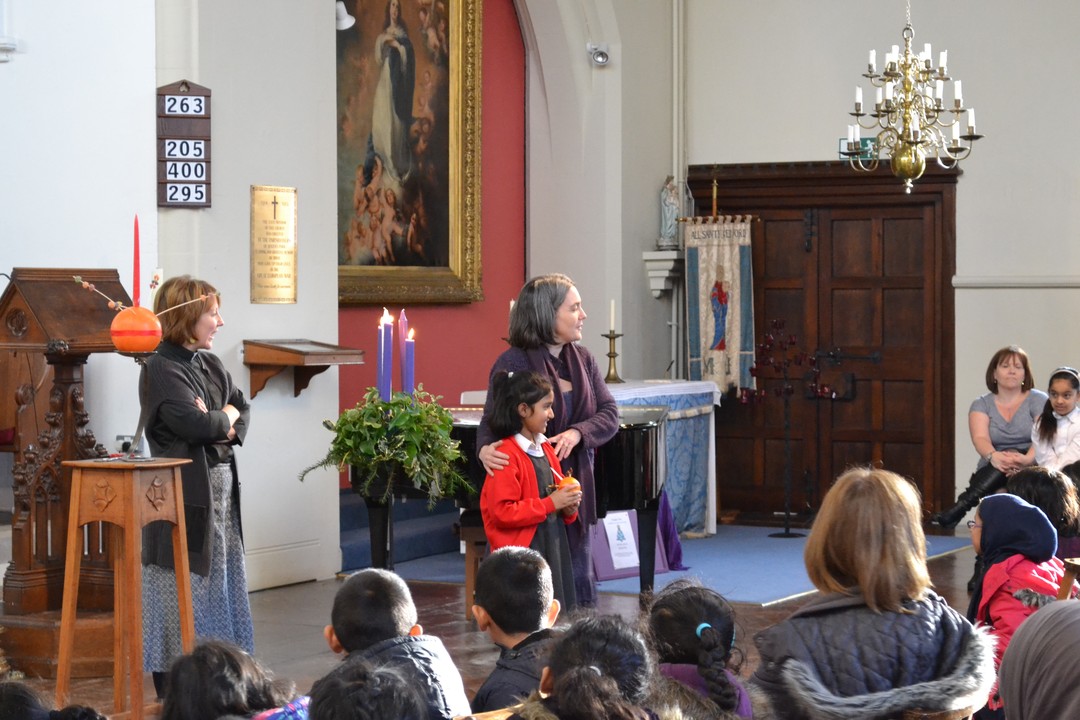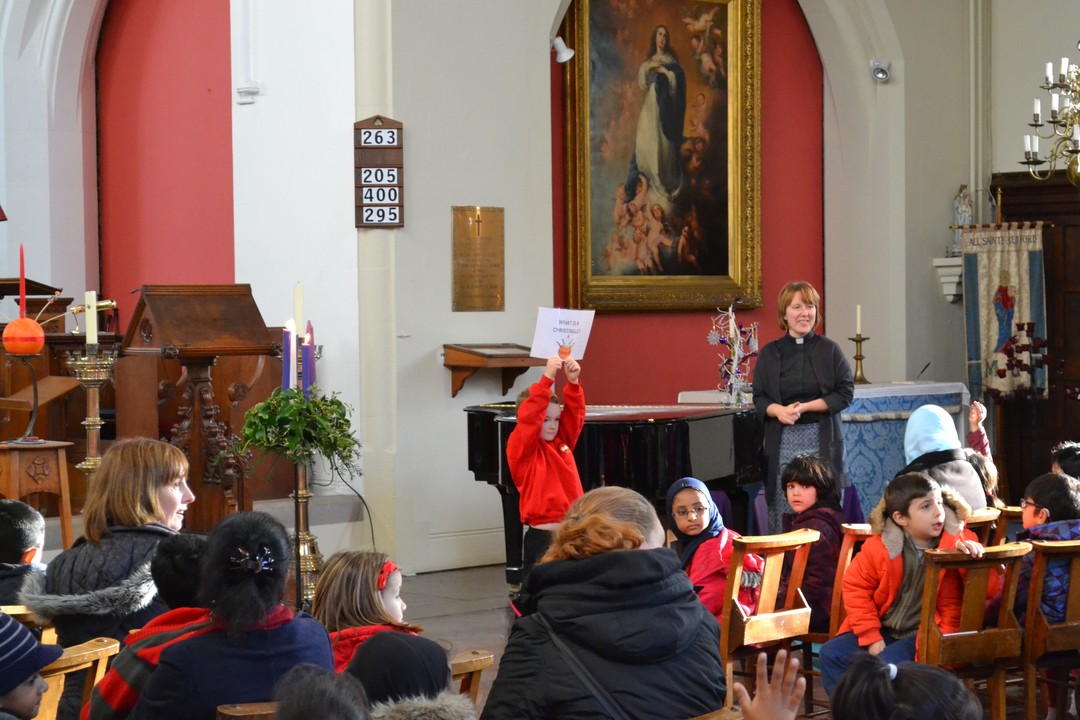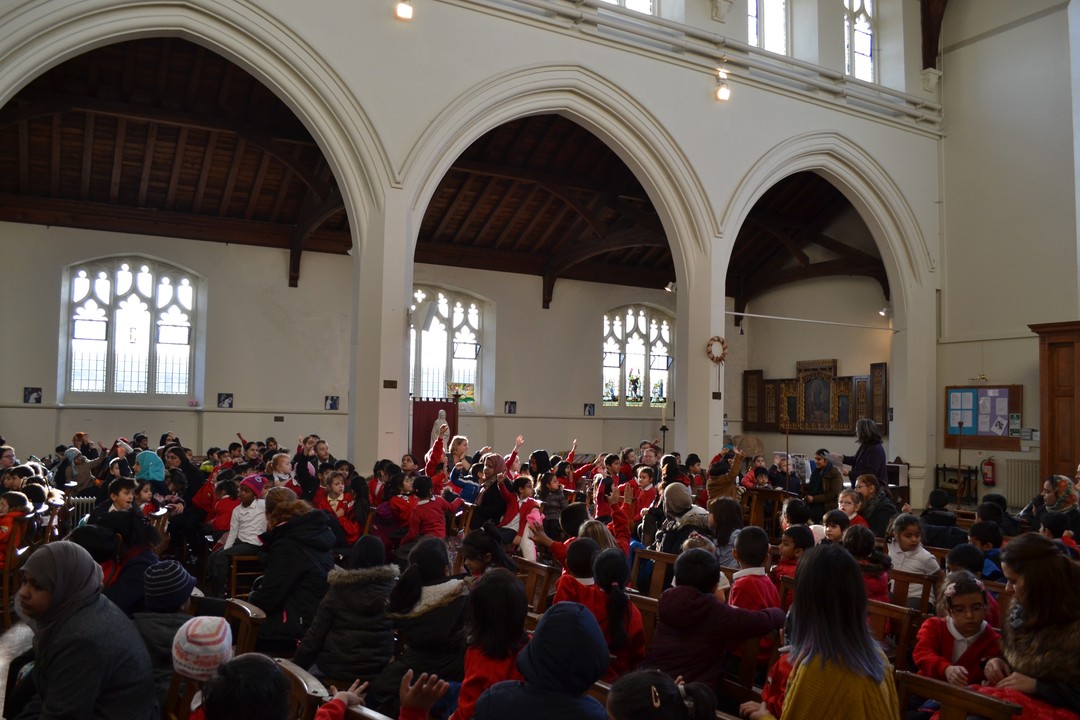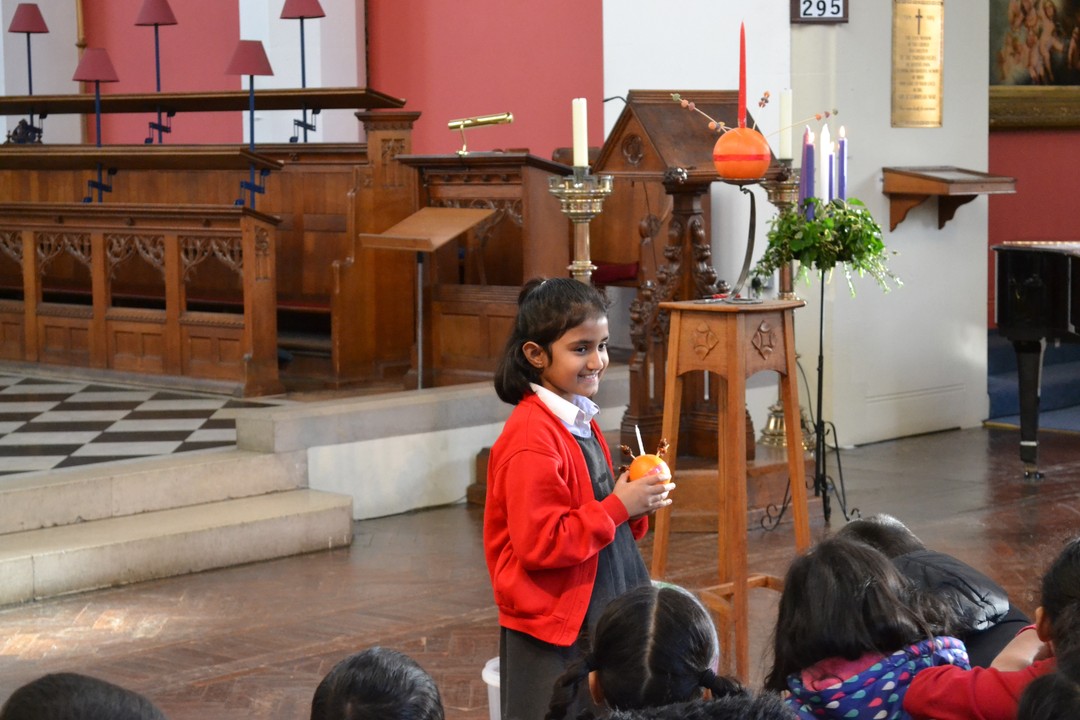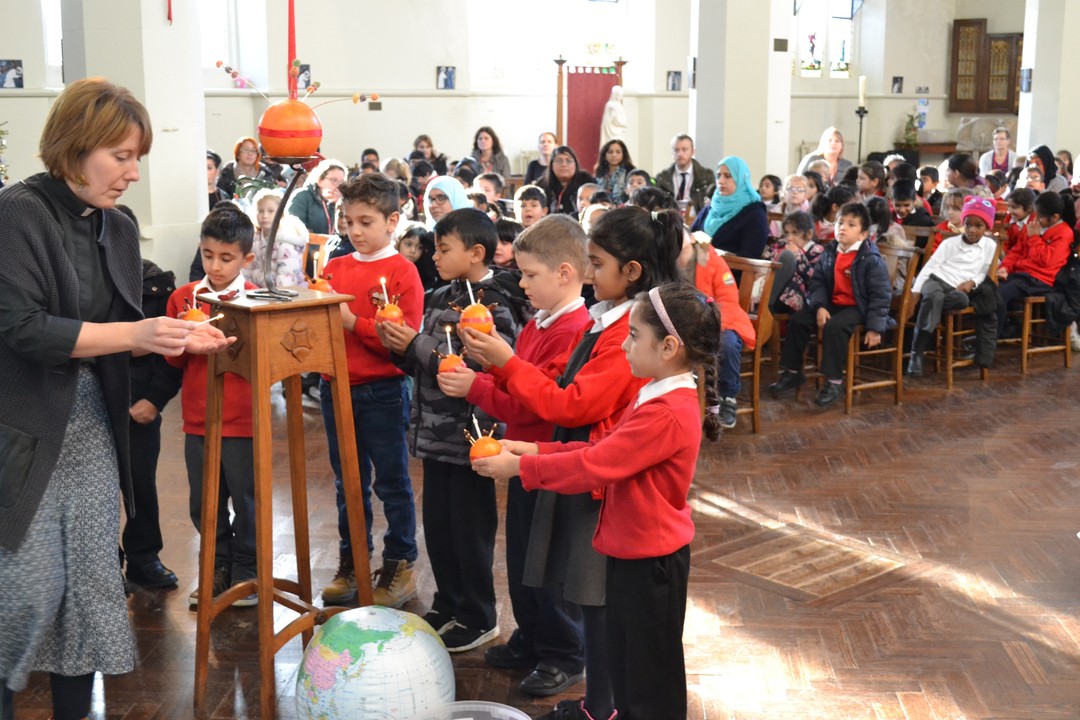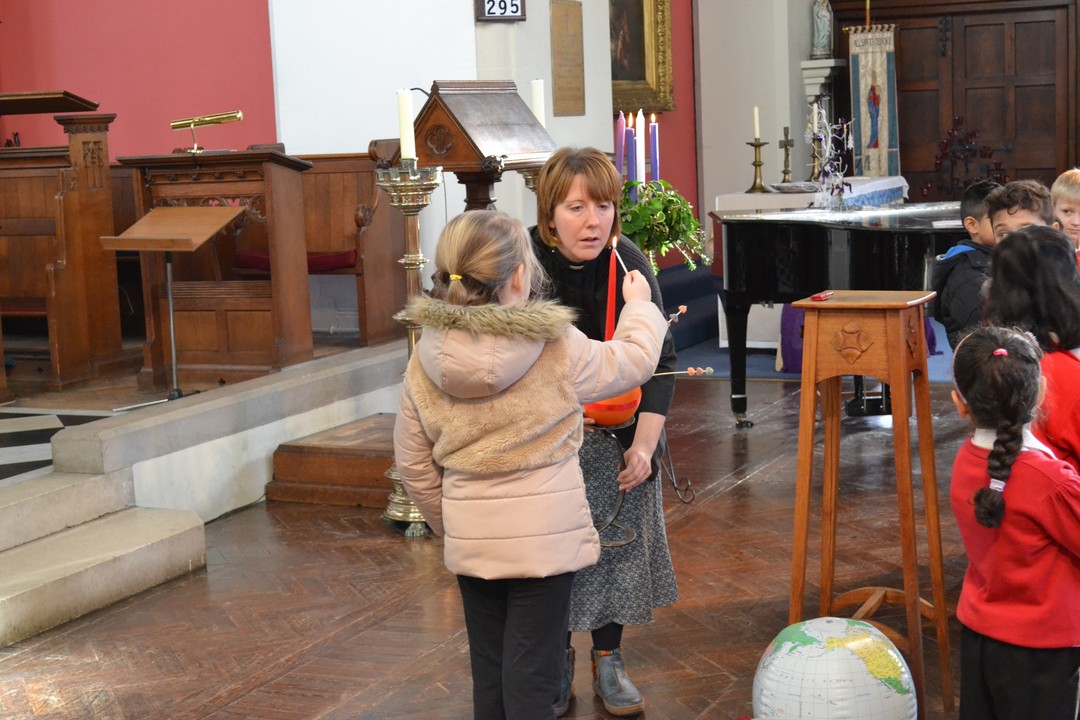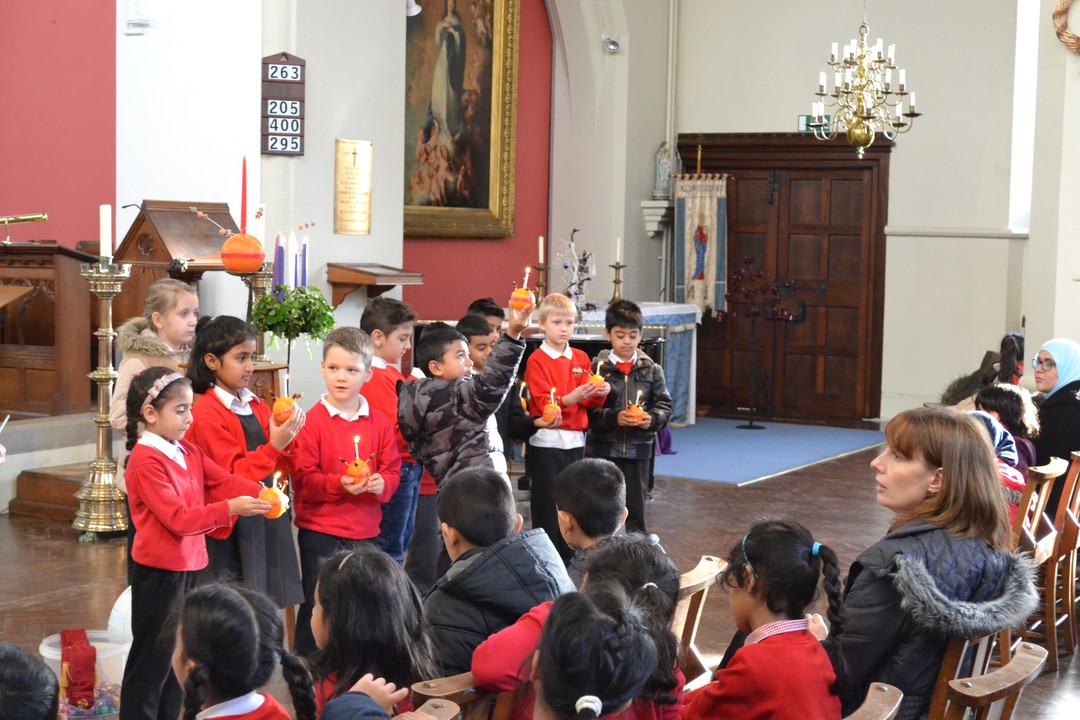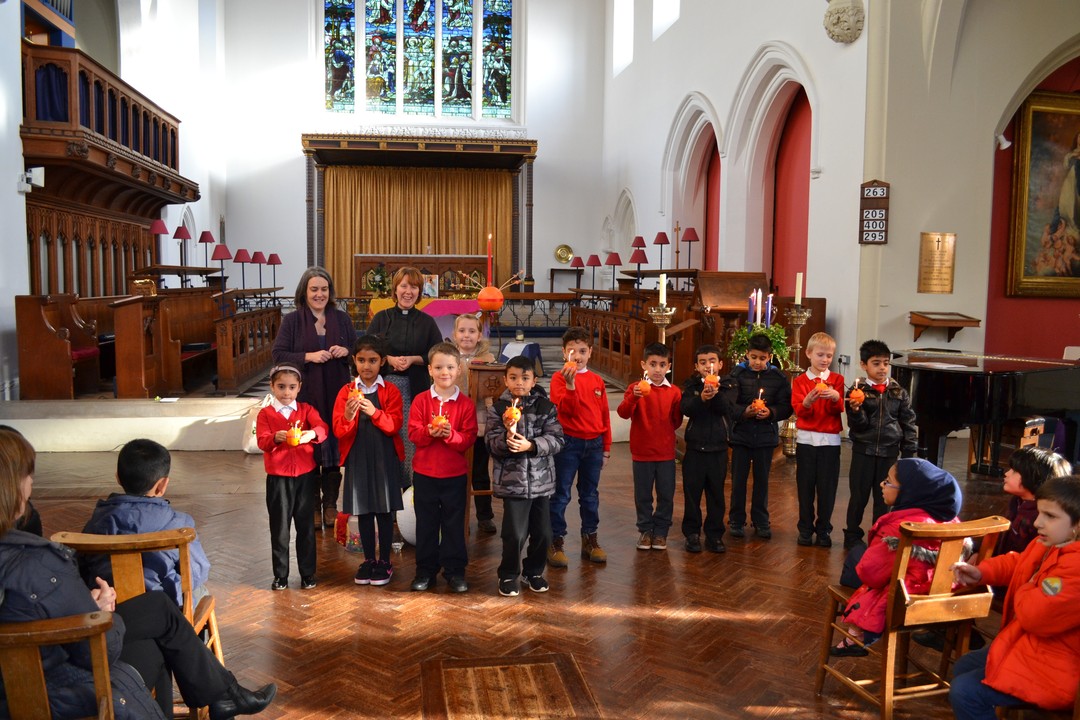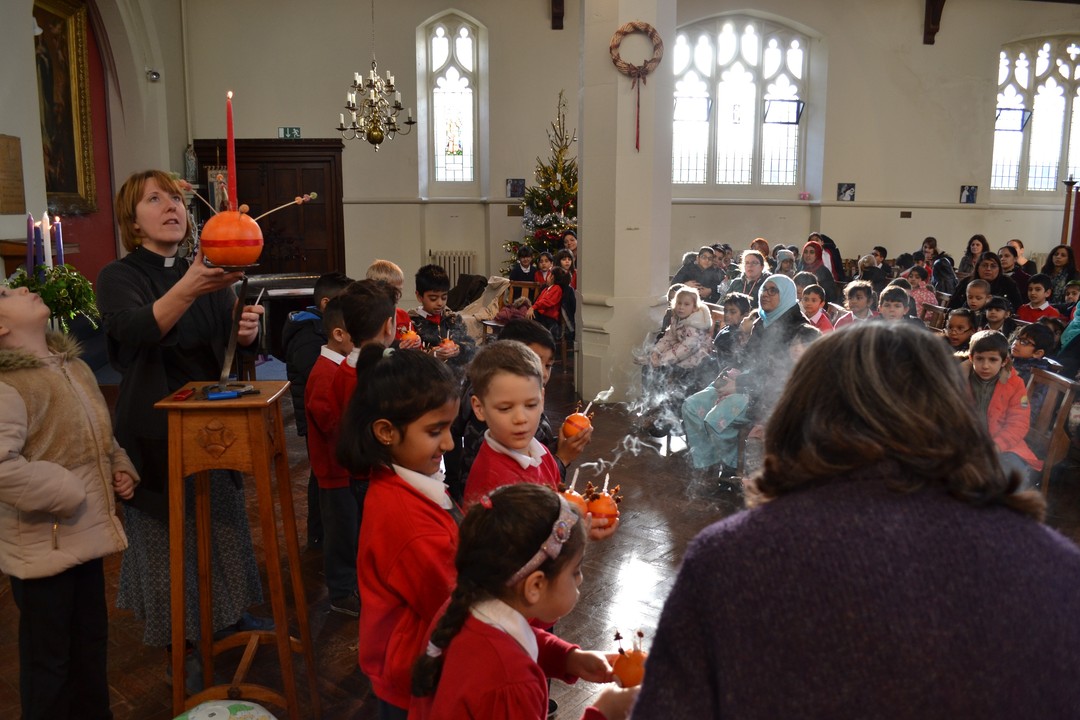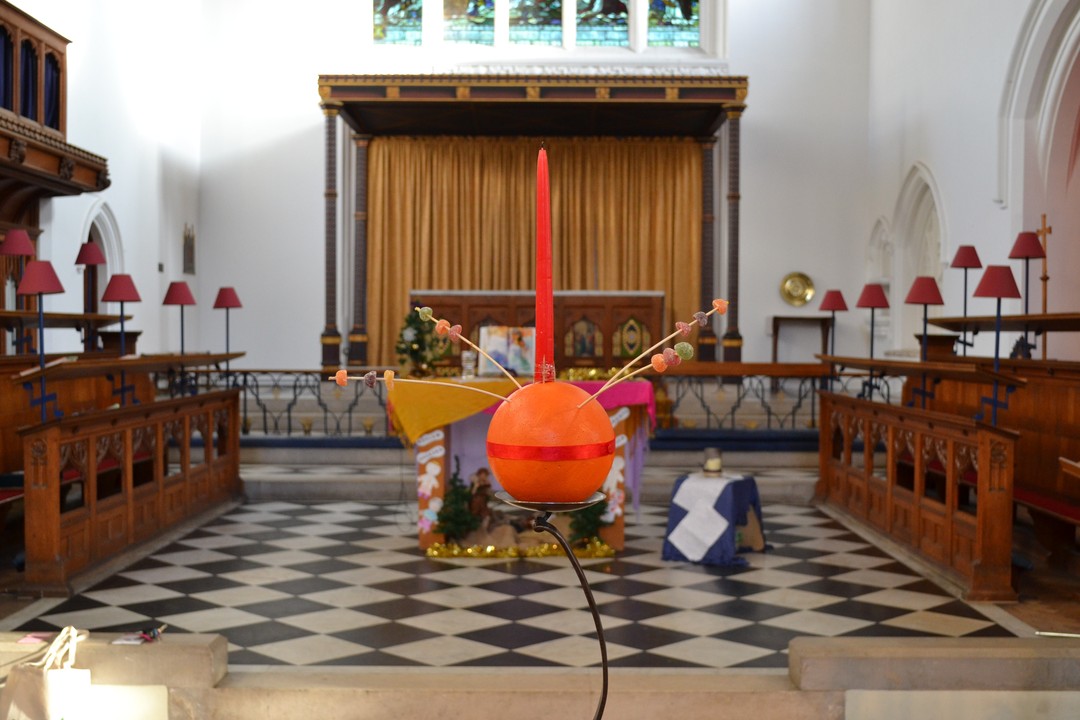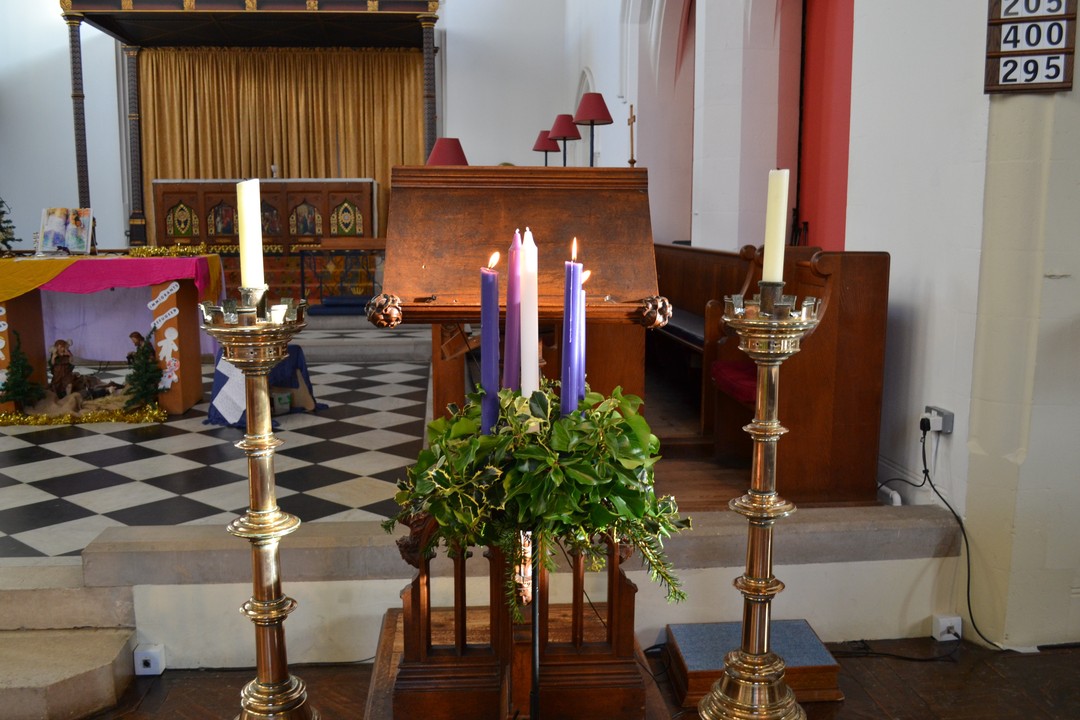 Thursday 10th December
Science workshop by EON
The children in year 5 took part in science experiments provided by EON, all the experiments was all related to being at home.
These included how much energy they use and how to be more energy efficient at home.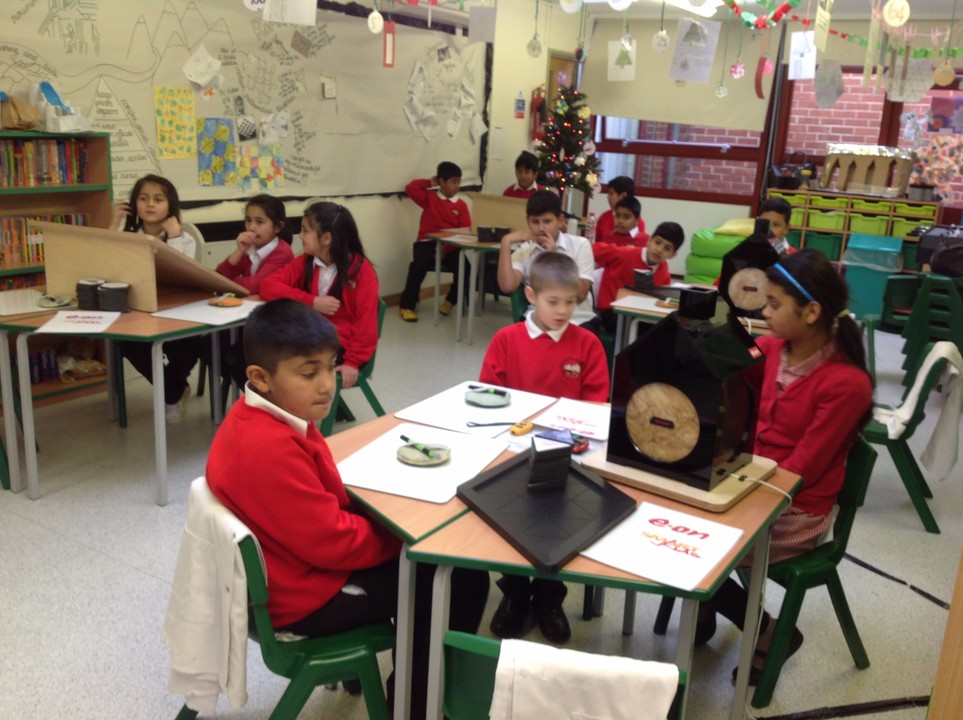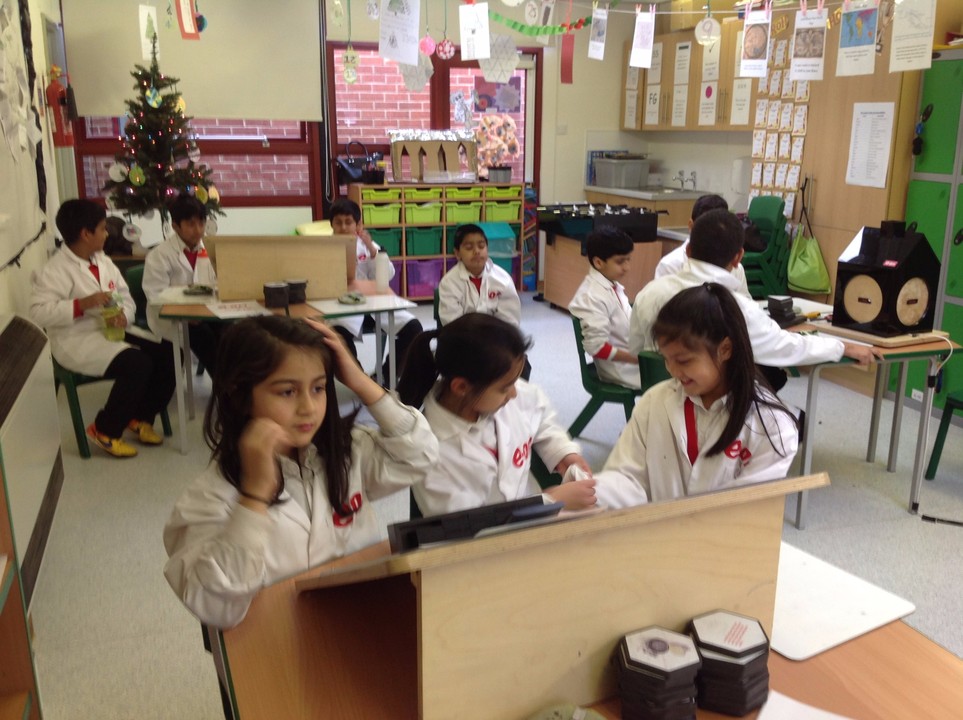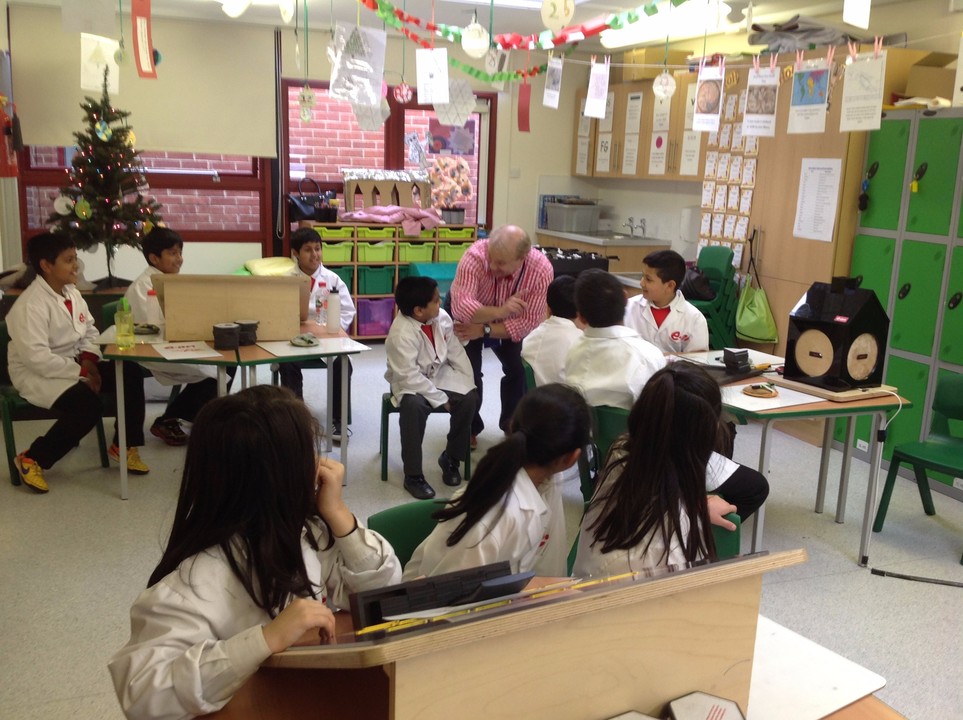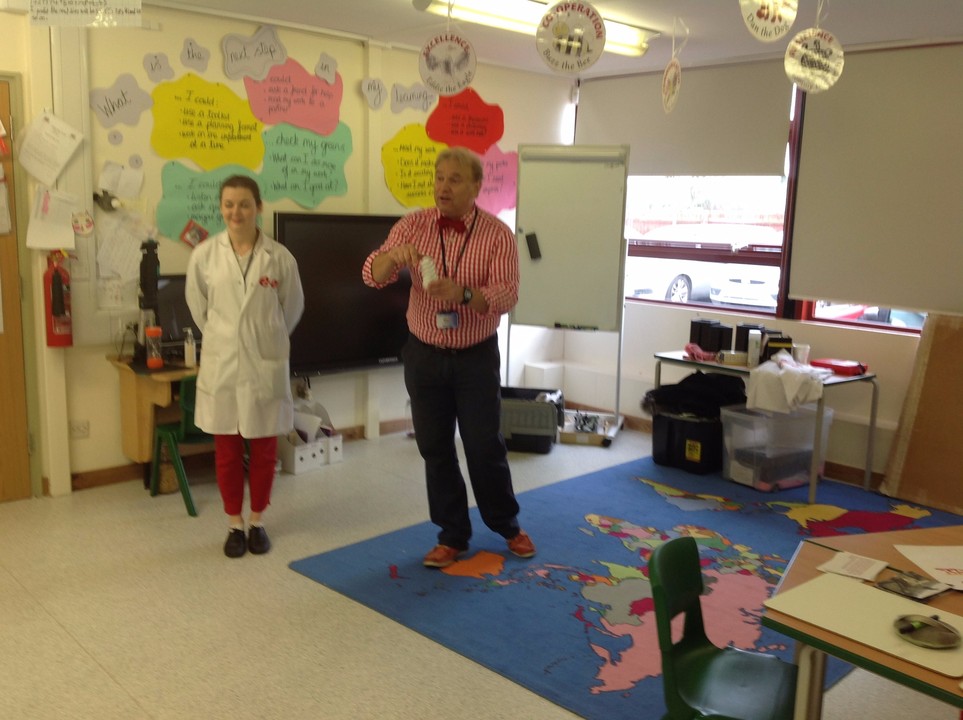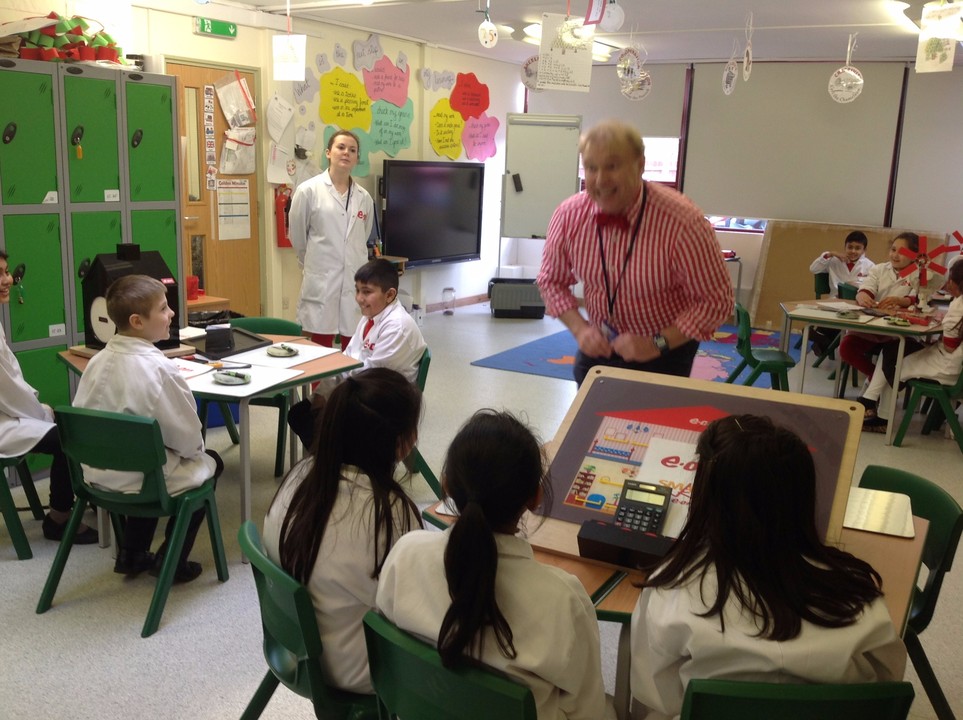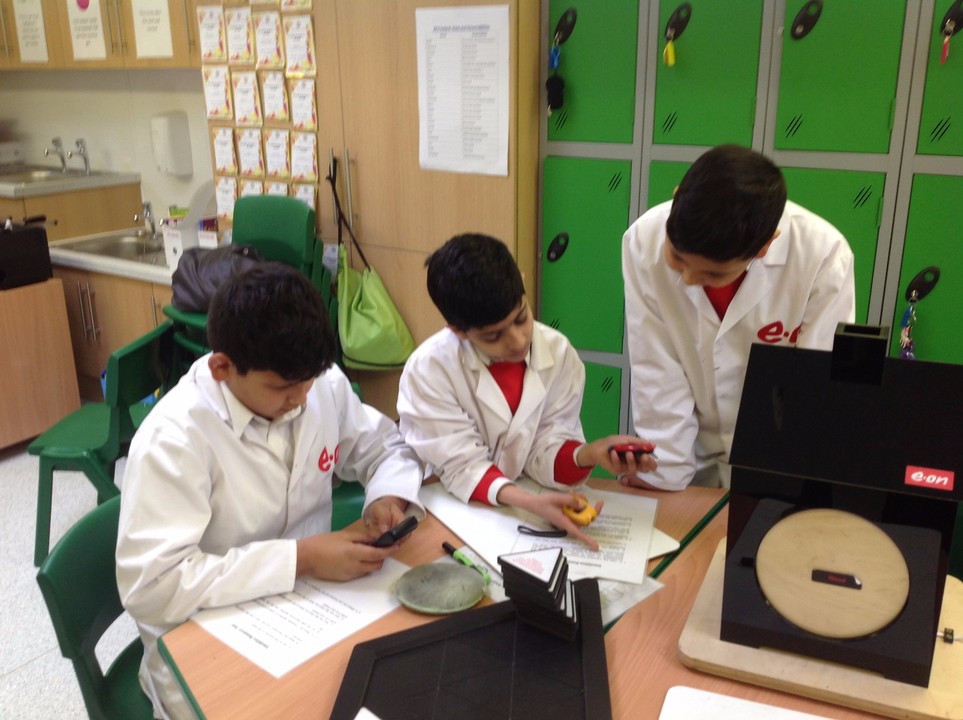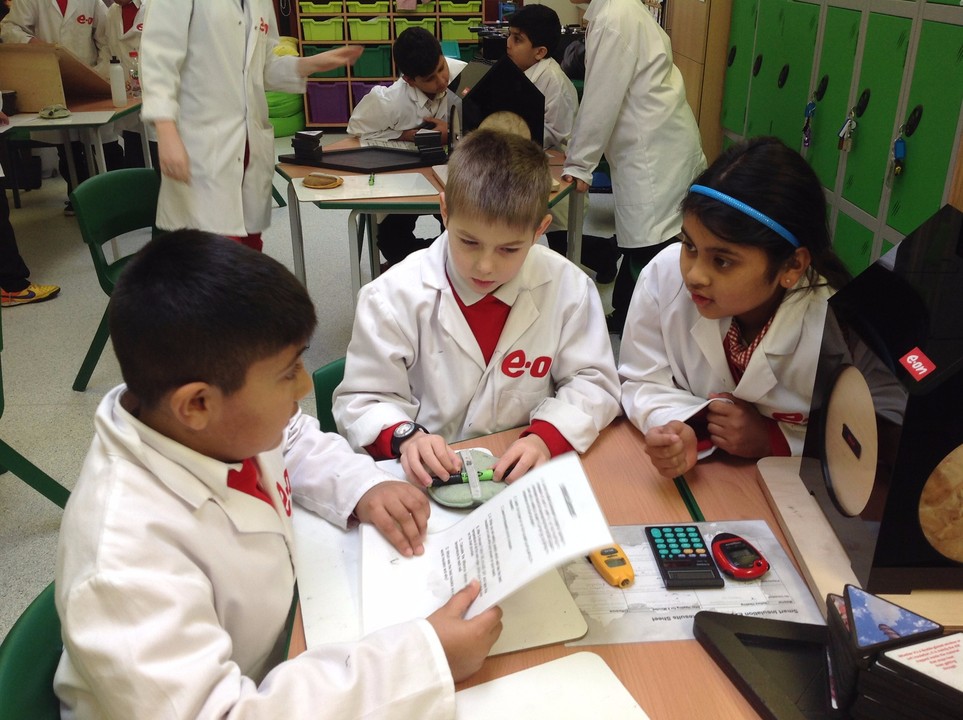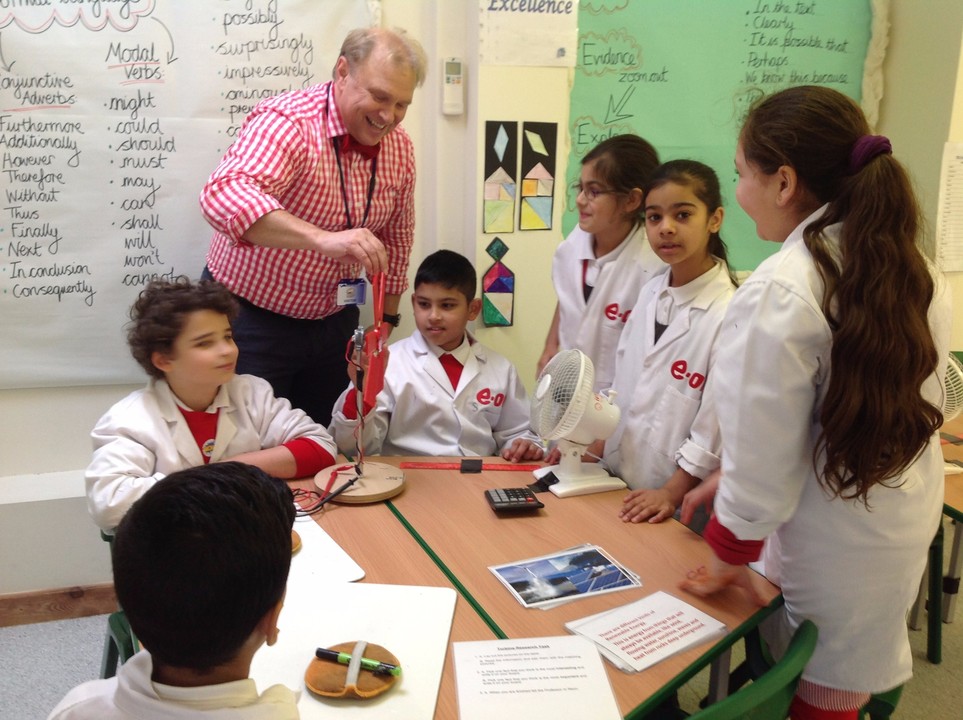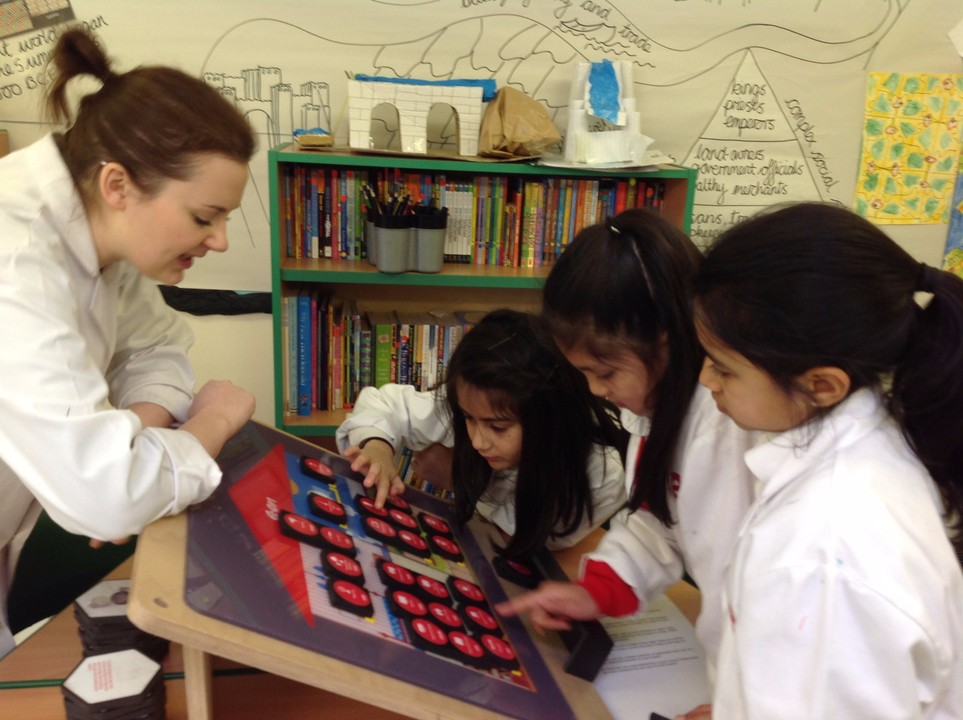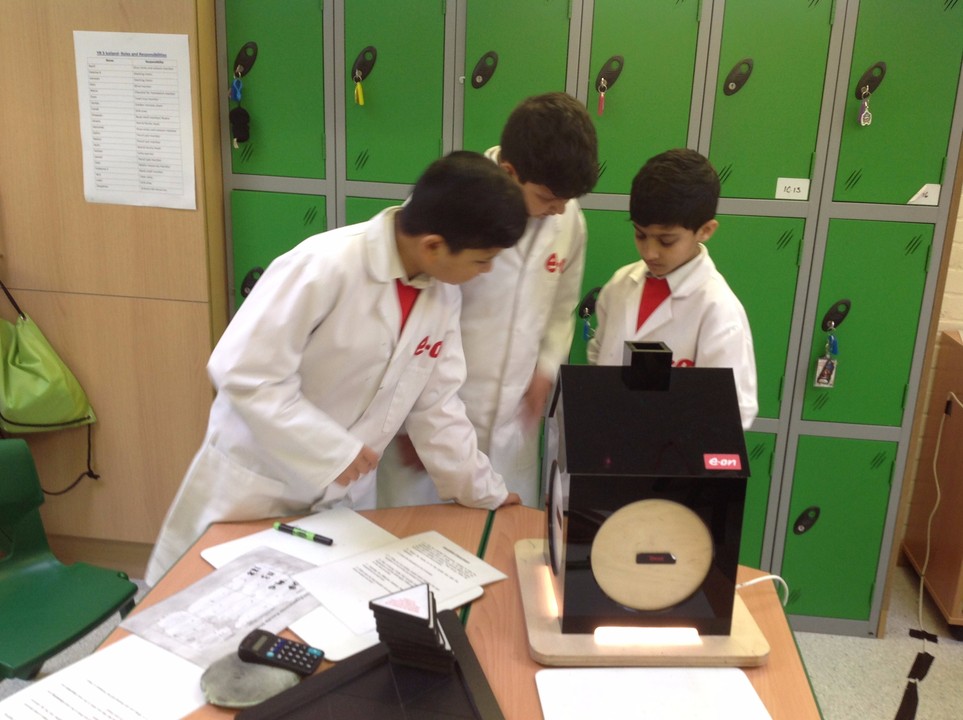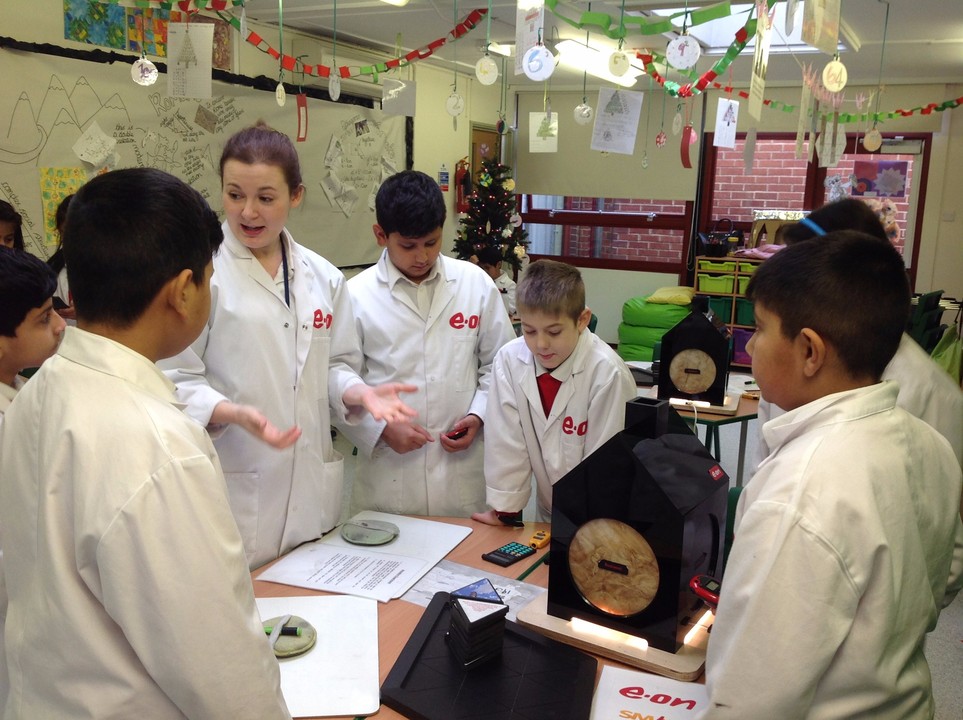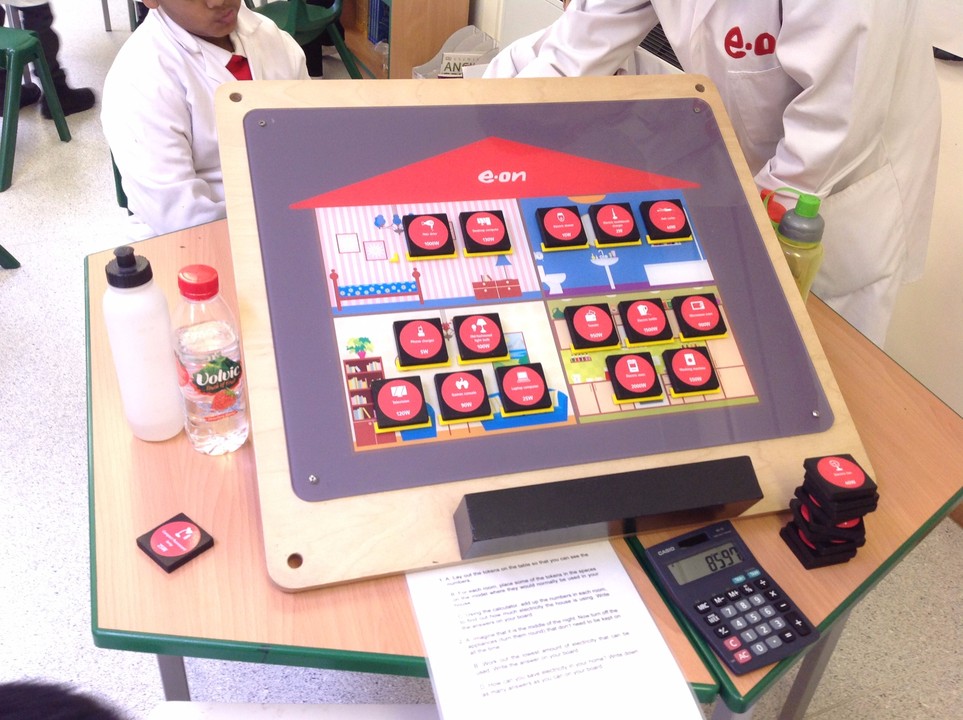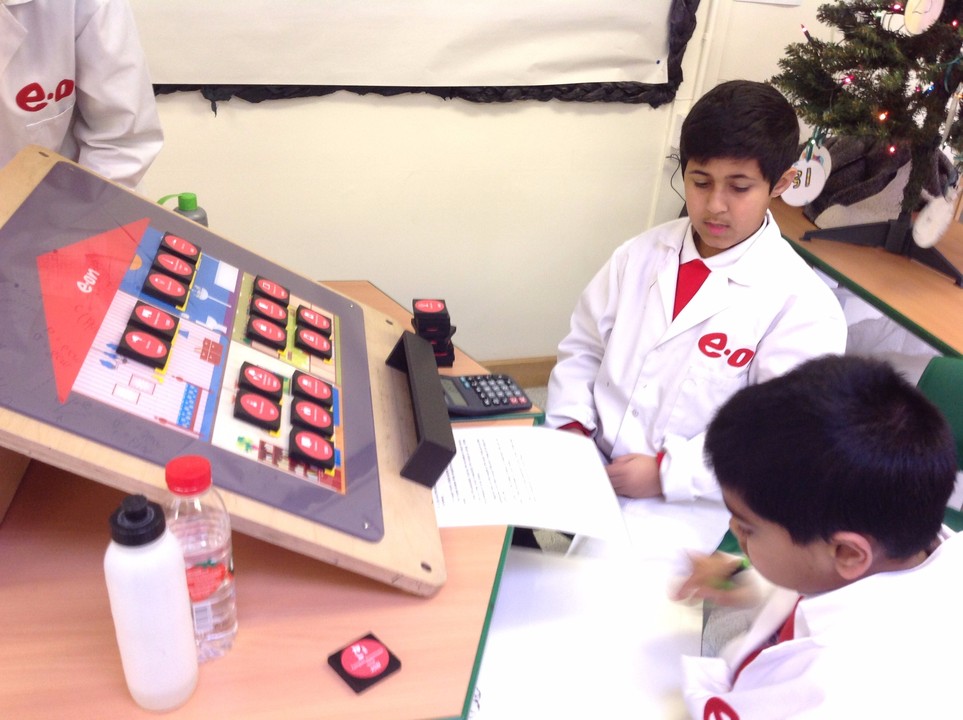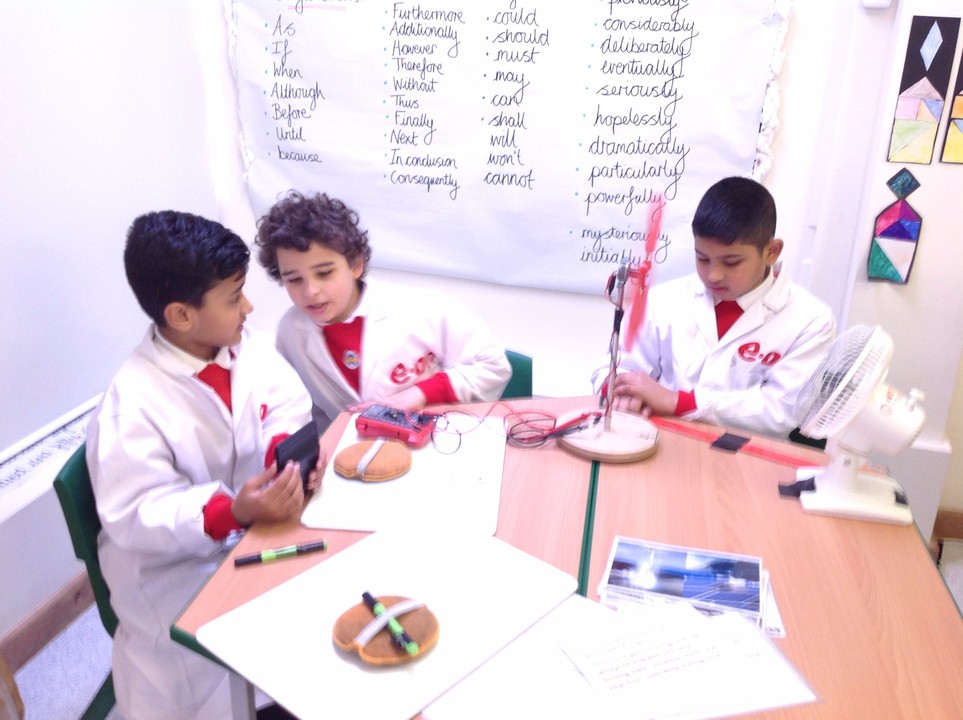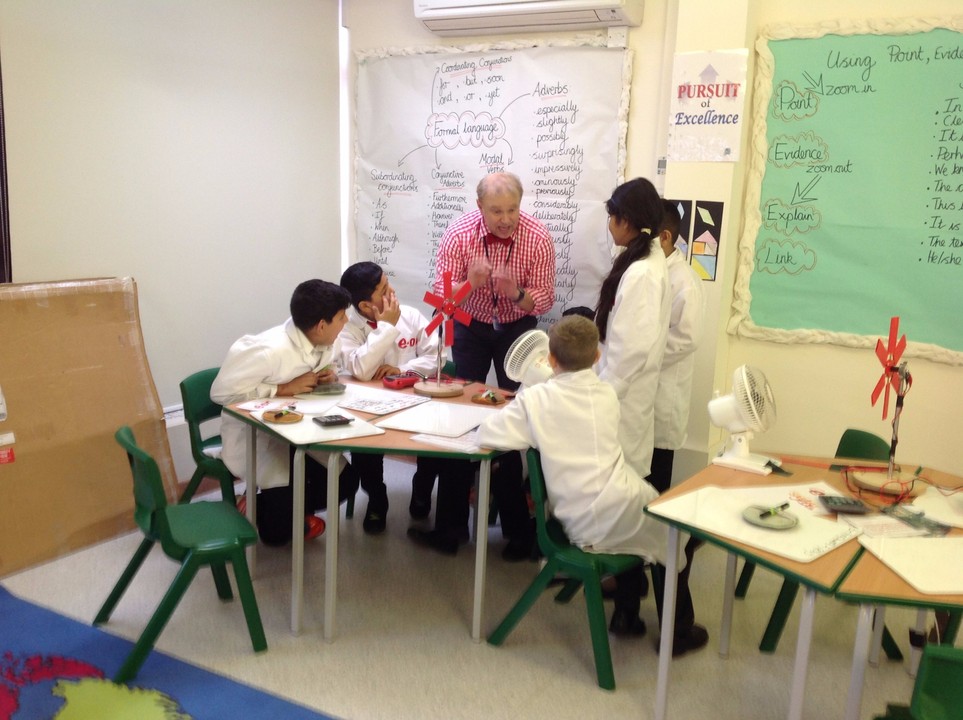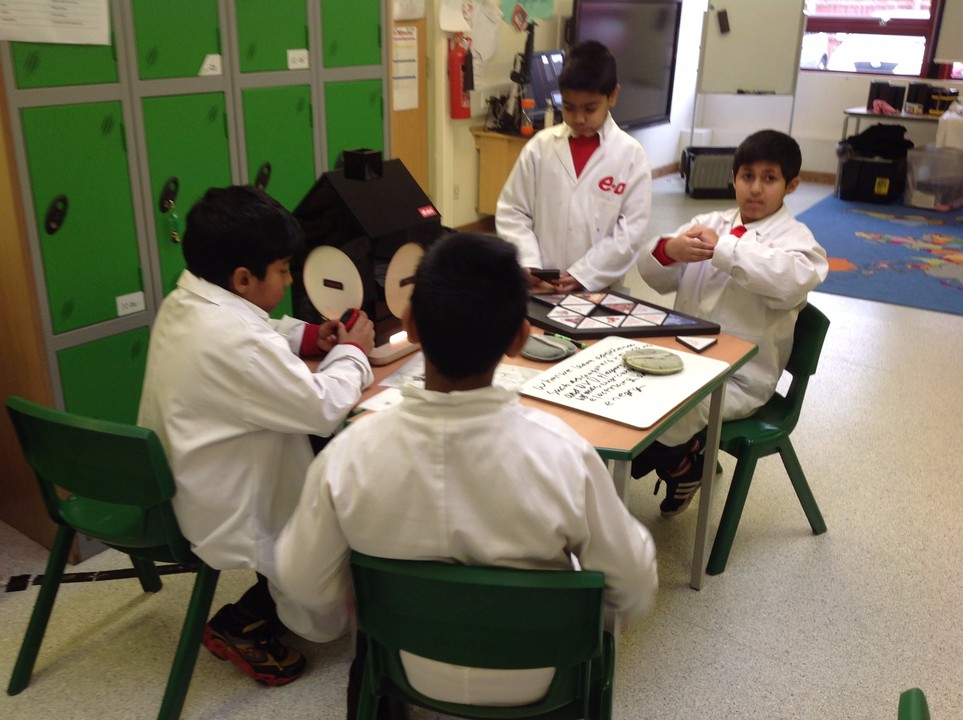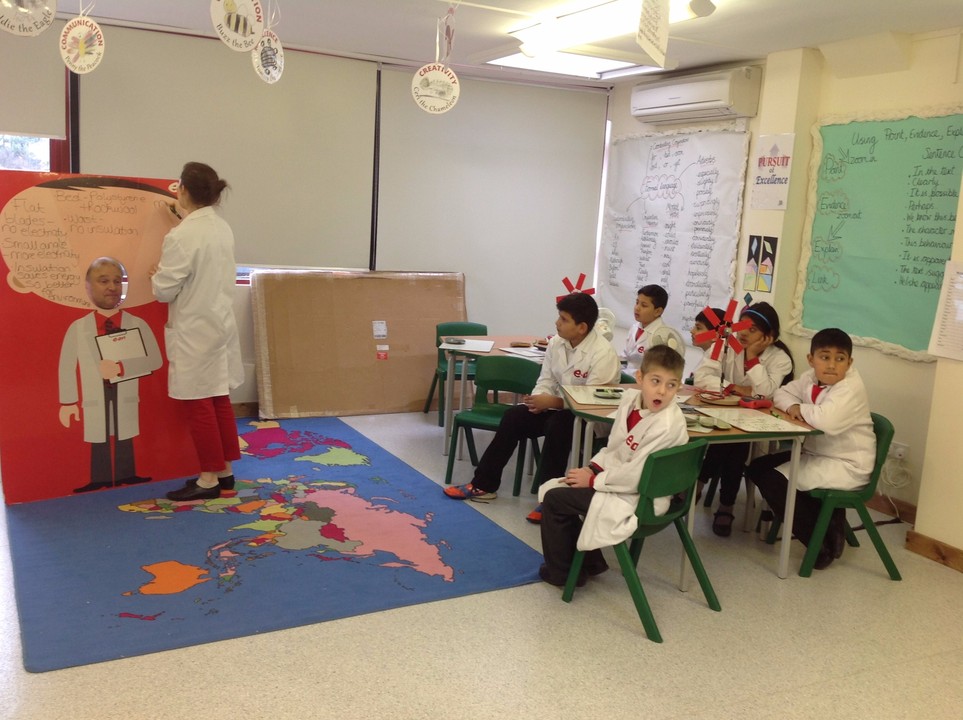 Friday 27th November
Year 3 and 4 Science Workshops by Bedford Modern
The children in Norway and Switzerland class were joined by sixth form students from Bedford Modern School to carry out some exciting science experiments. All of the children in year 3 and 4 will take part in this.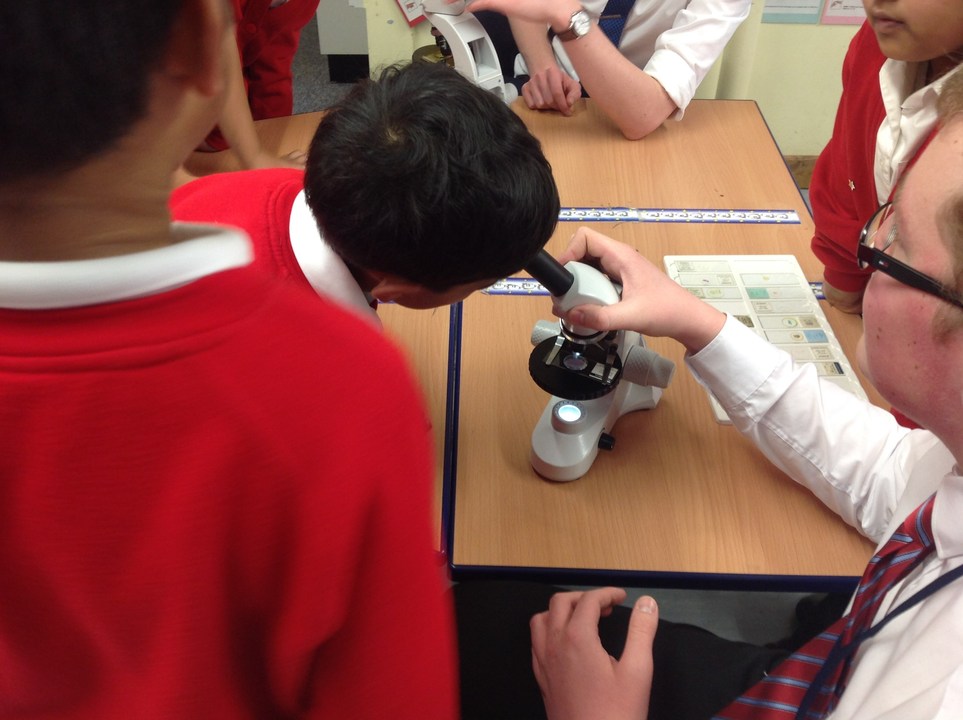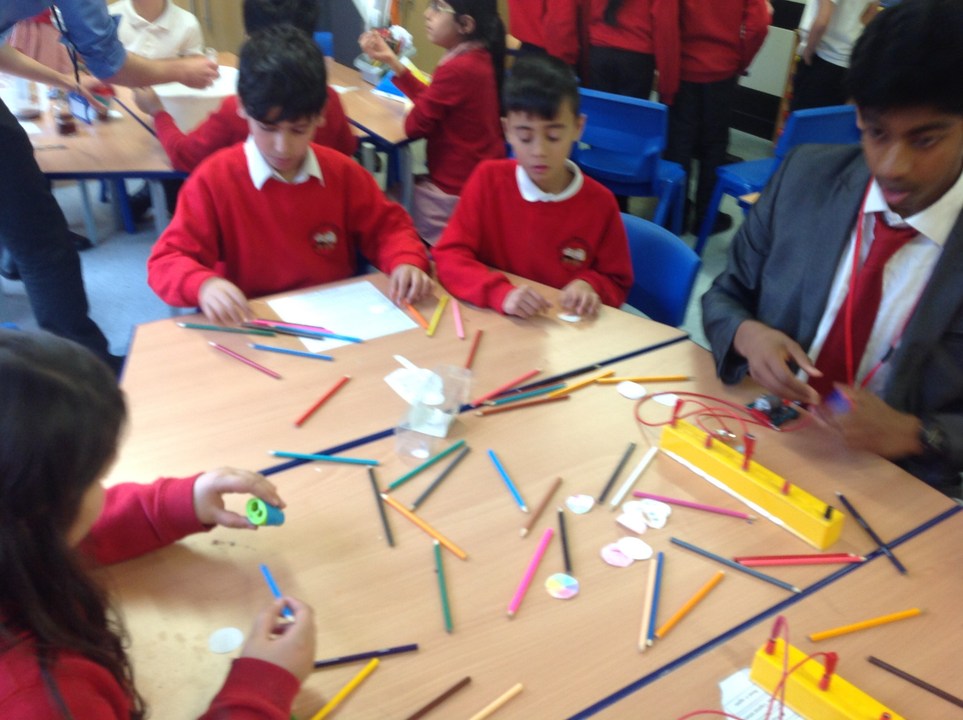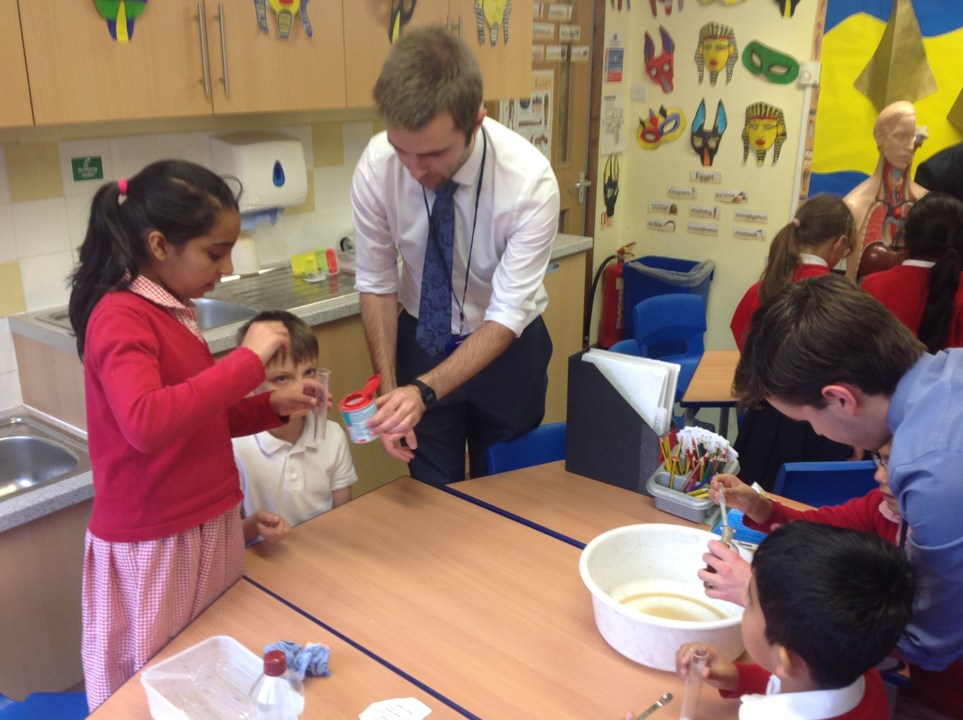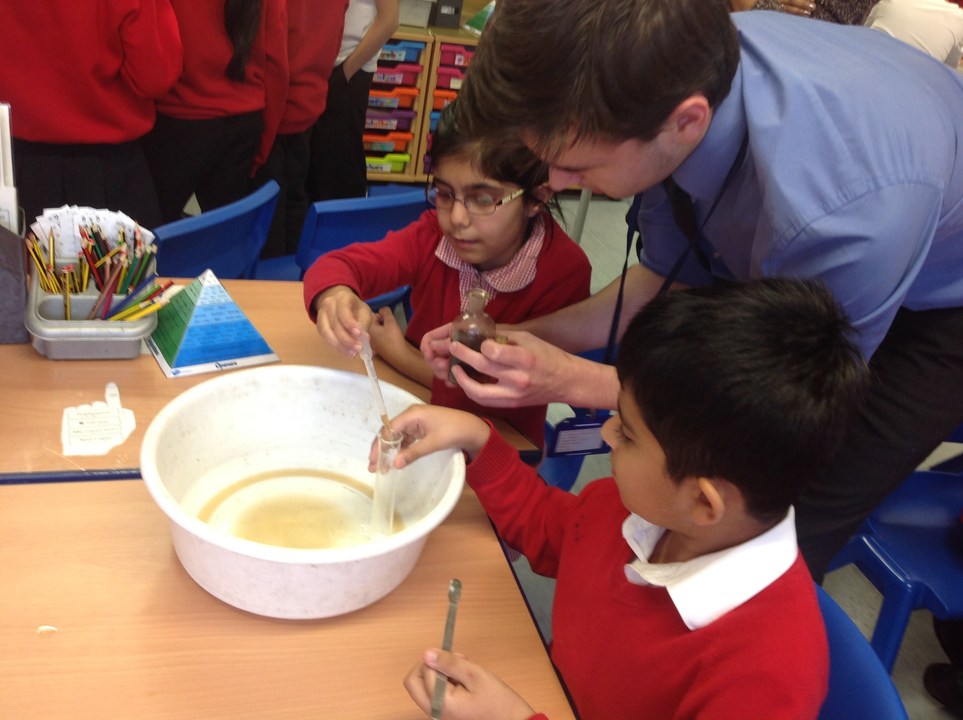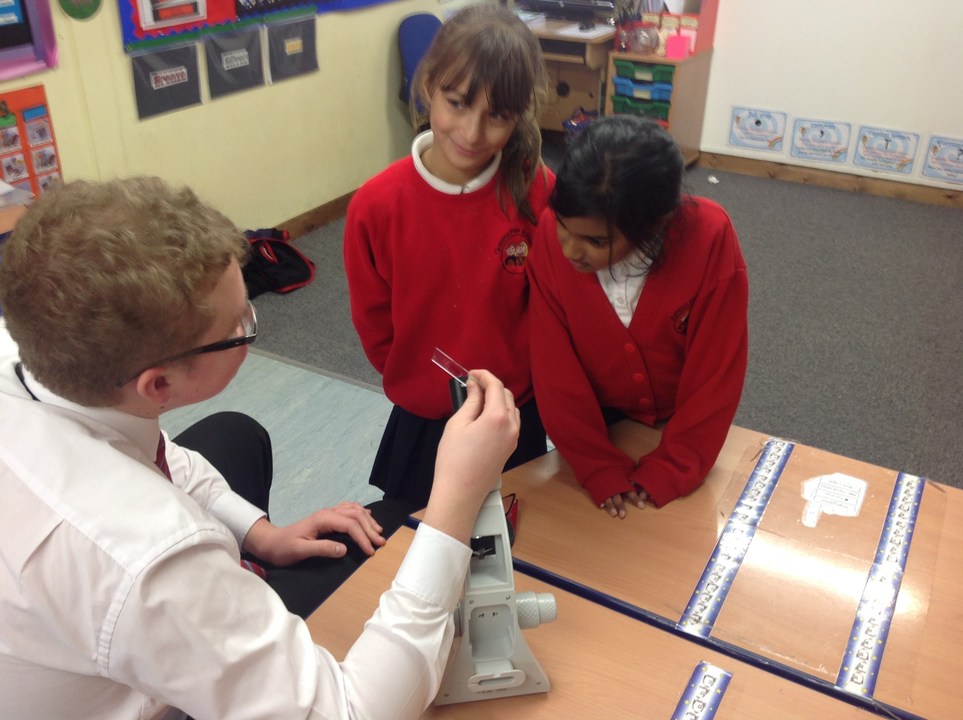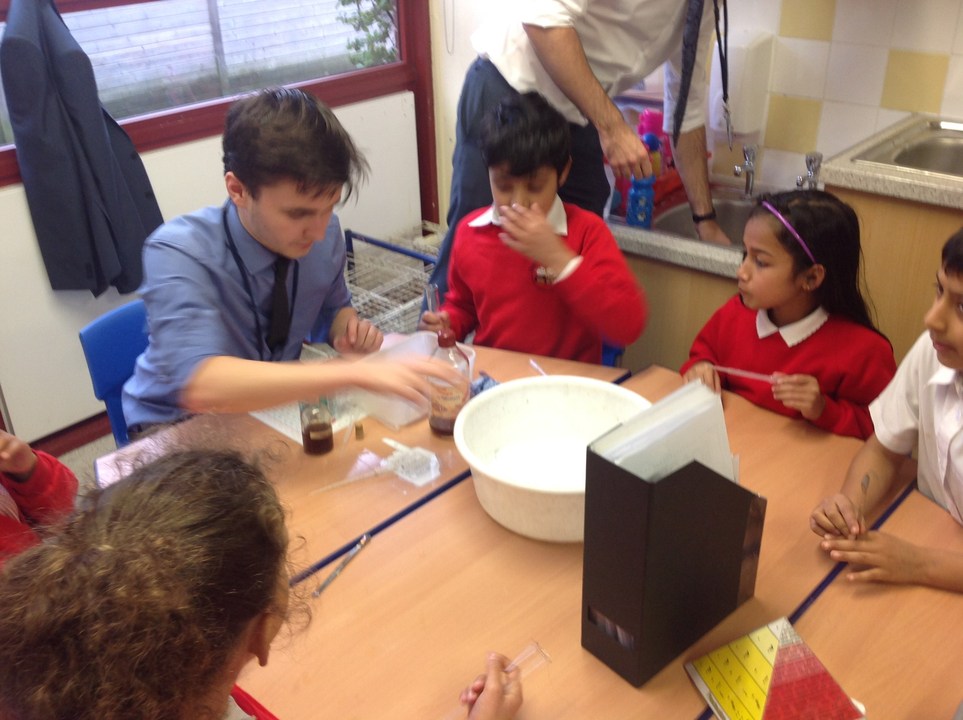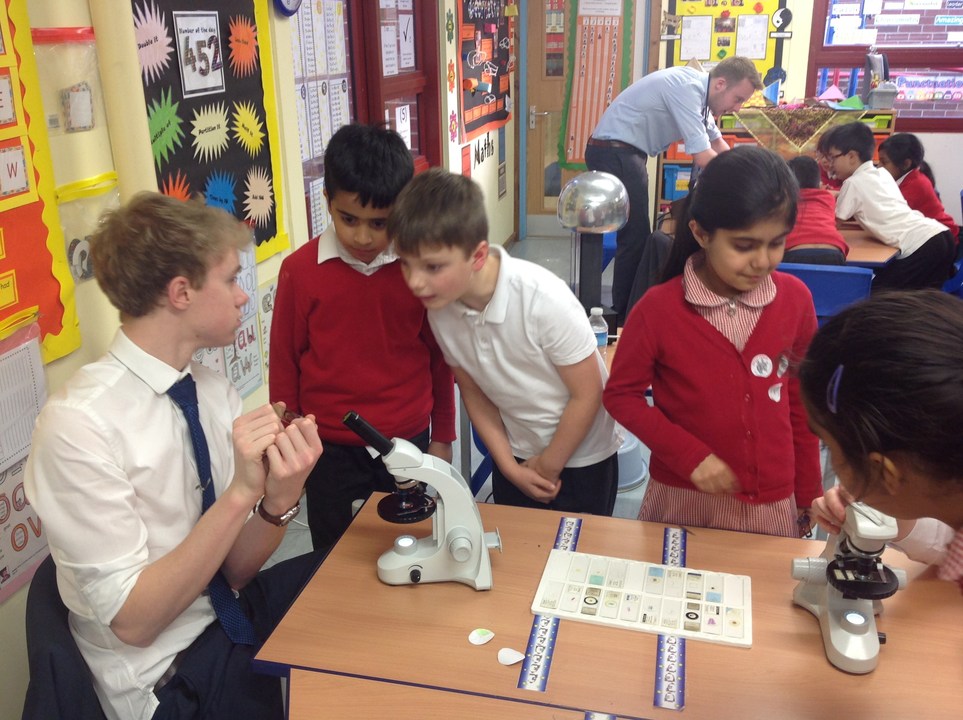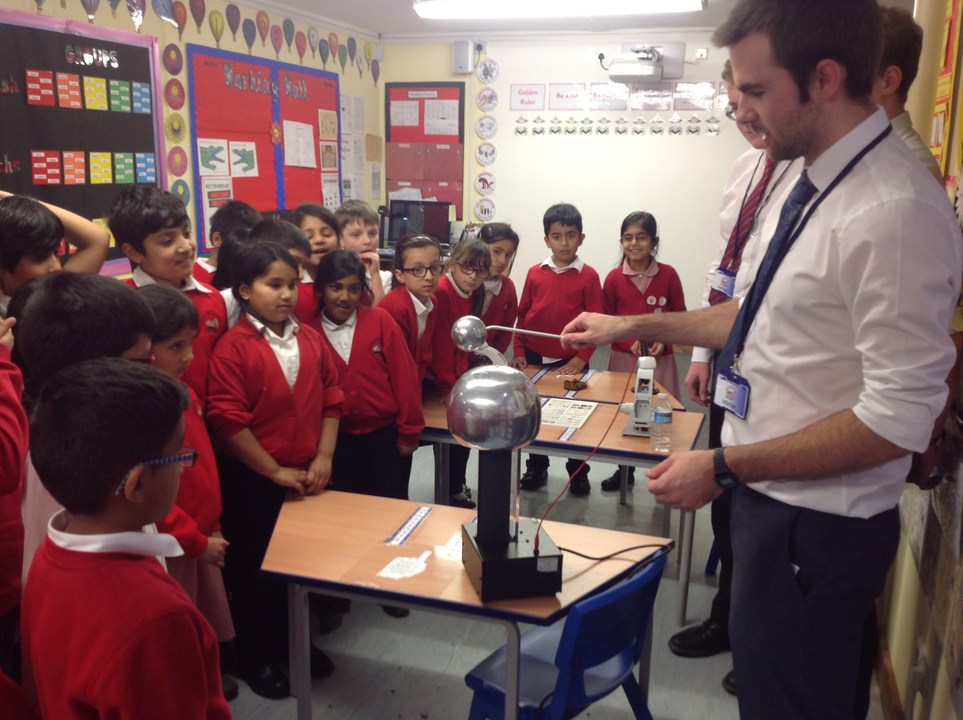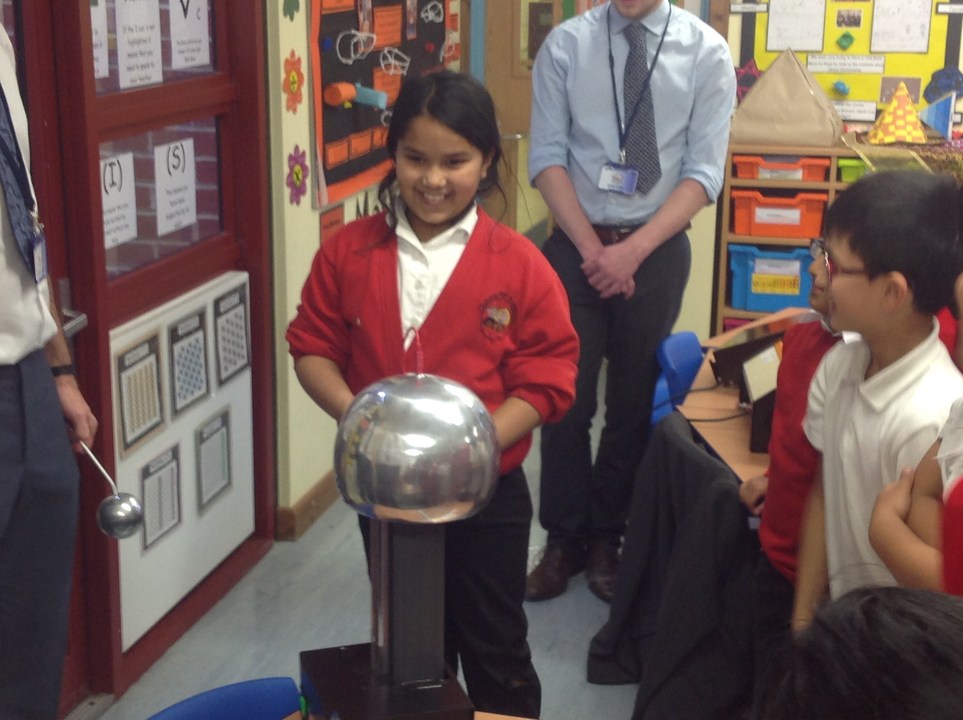 Tuesday 24th November
Belgium Class Assembly
The children in Belgium class put on a terrific show showing the audience all their learning about Australia. They sang and danced as well.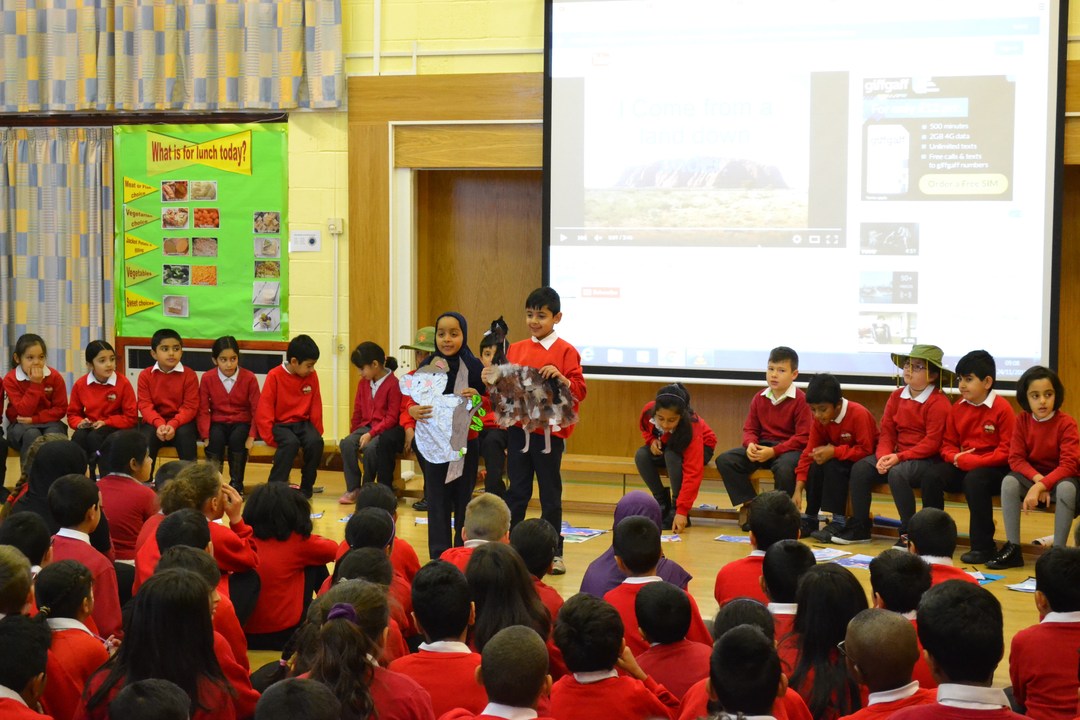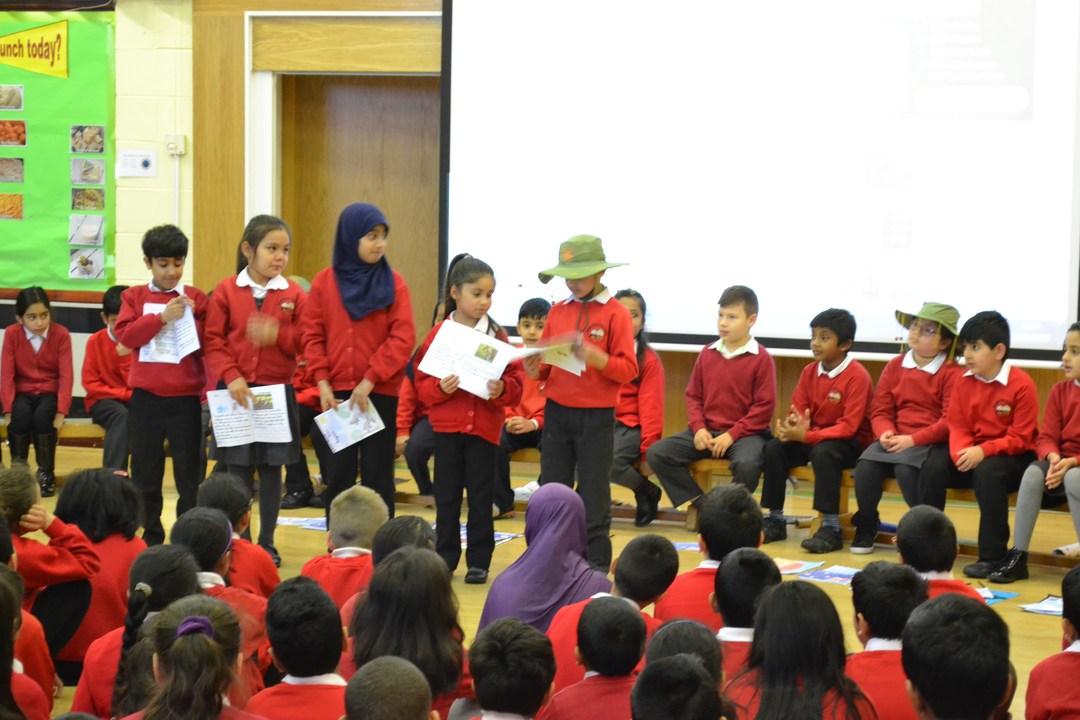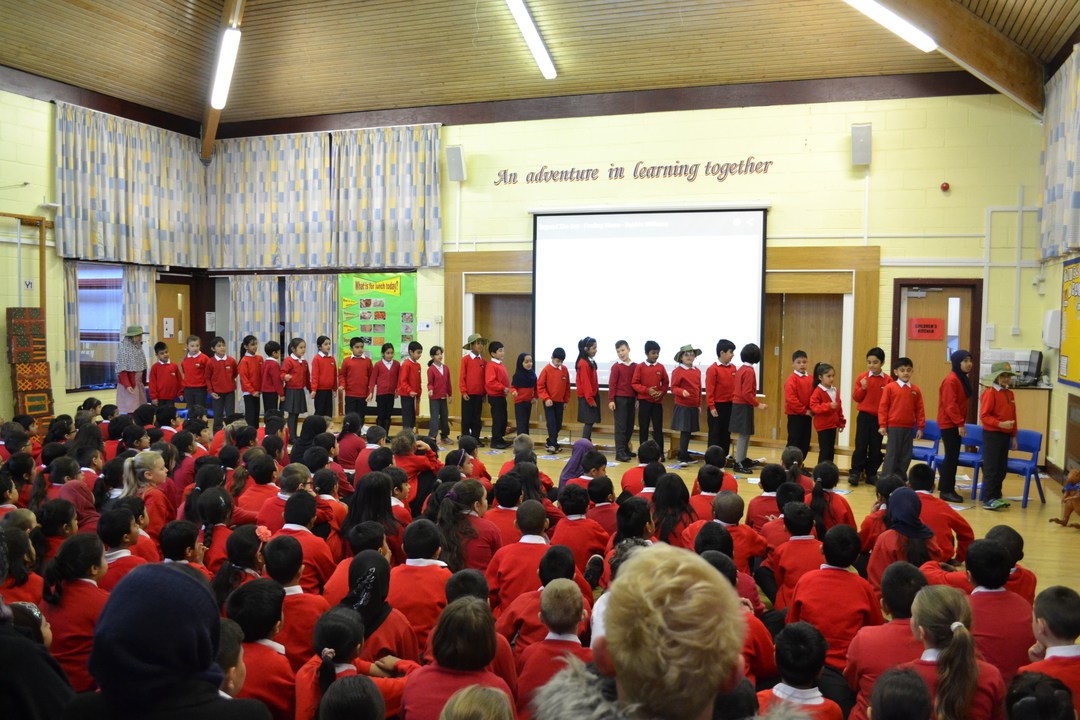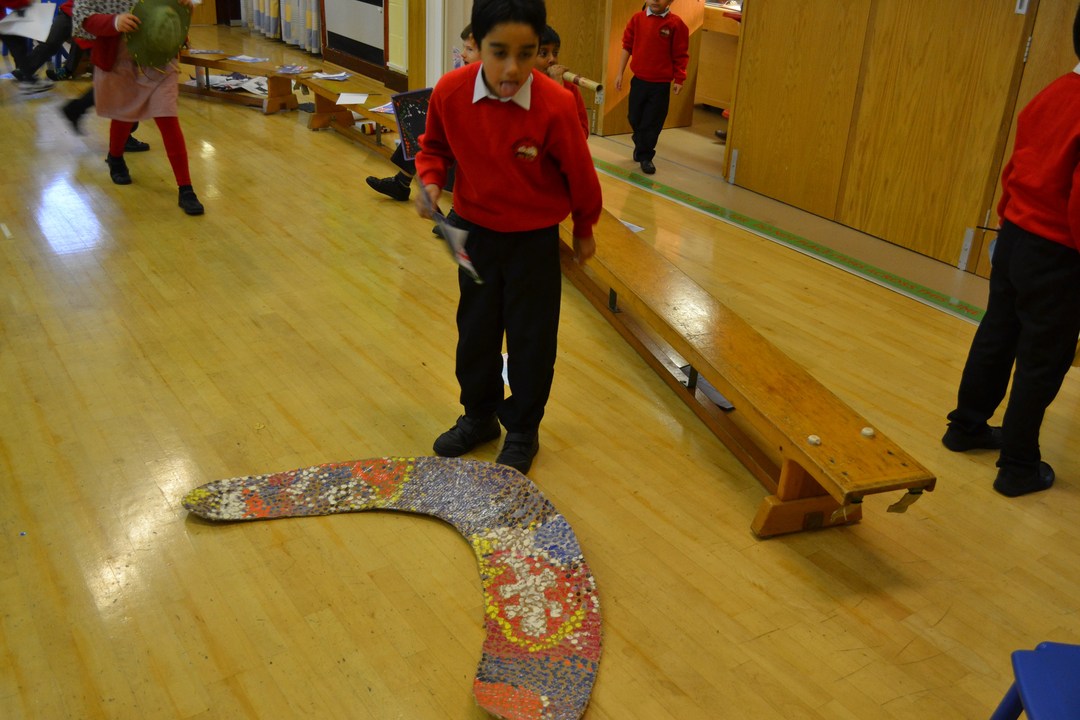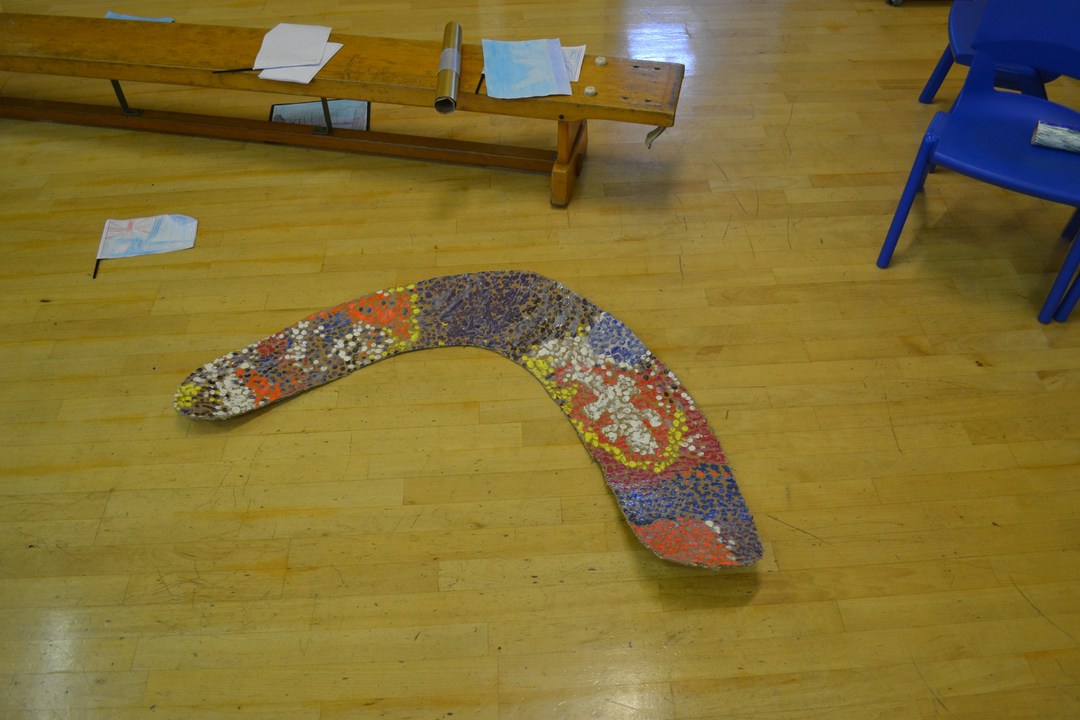 Wednesday 16th, Thursday 17th and Friday 18th March 2016
Year 4 to University of Bedfordshire
All of the children in Year 4 have spent the day at the University of Bedfordshire. The aim of the day was to challenge a few myths about university and encourage the children to think about going into higher education. The visit included a tour of the campus as well as fun activities to help them understand the difference between school and university. All of the children graduated at the end as well.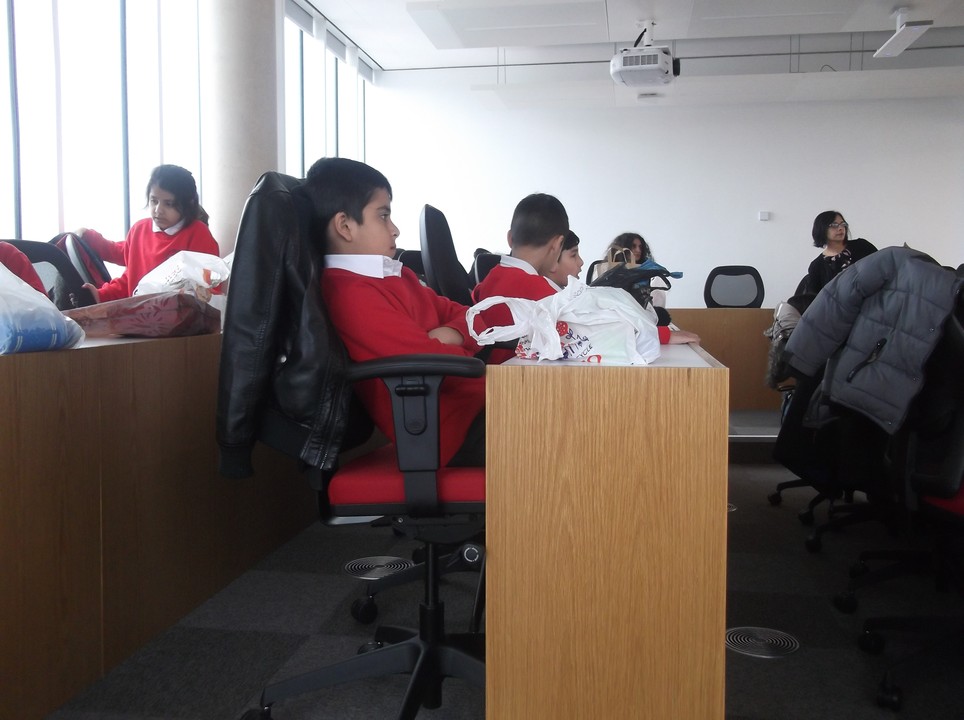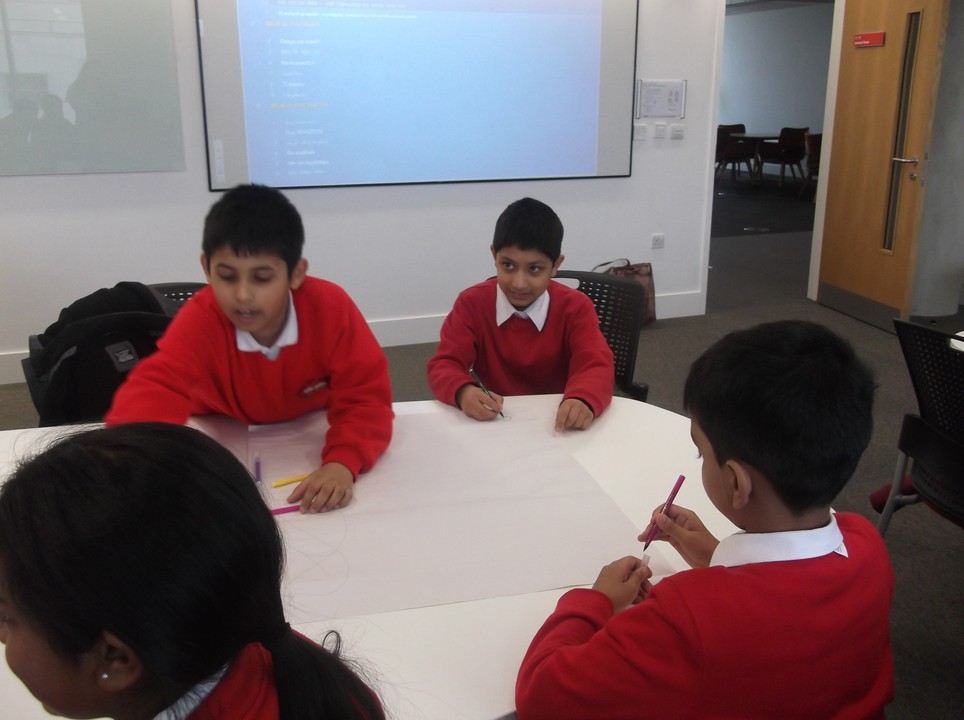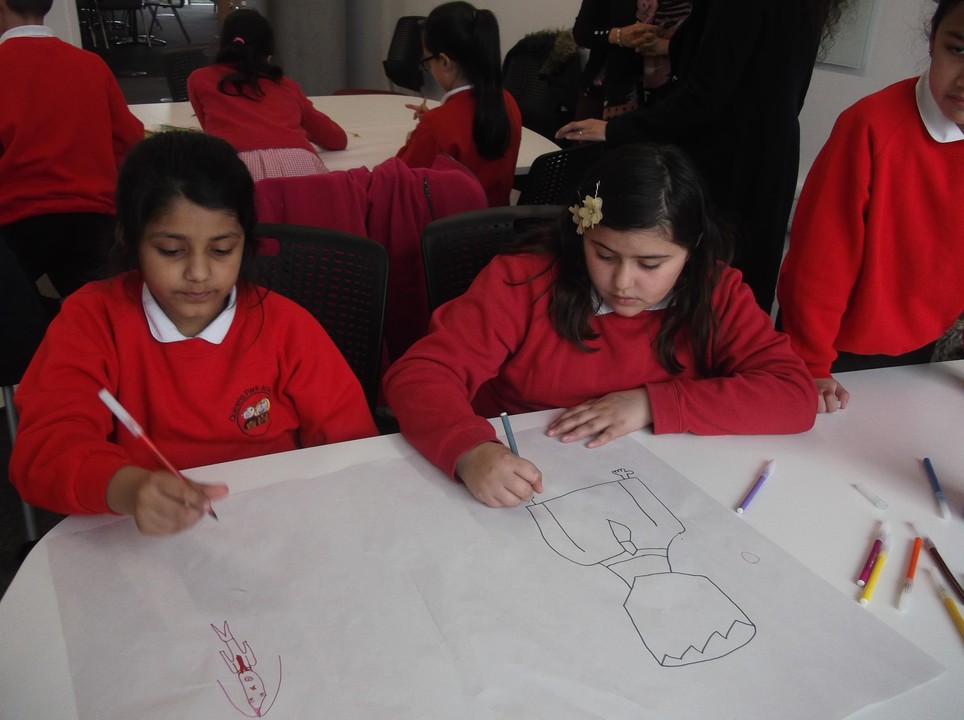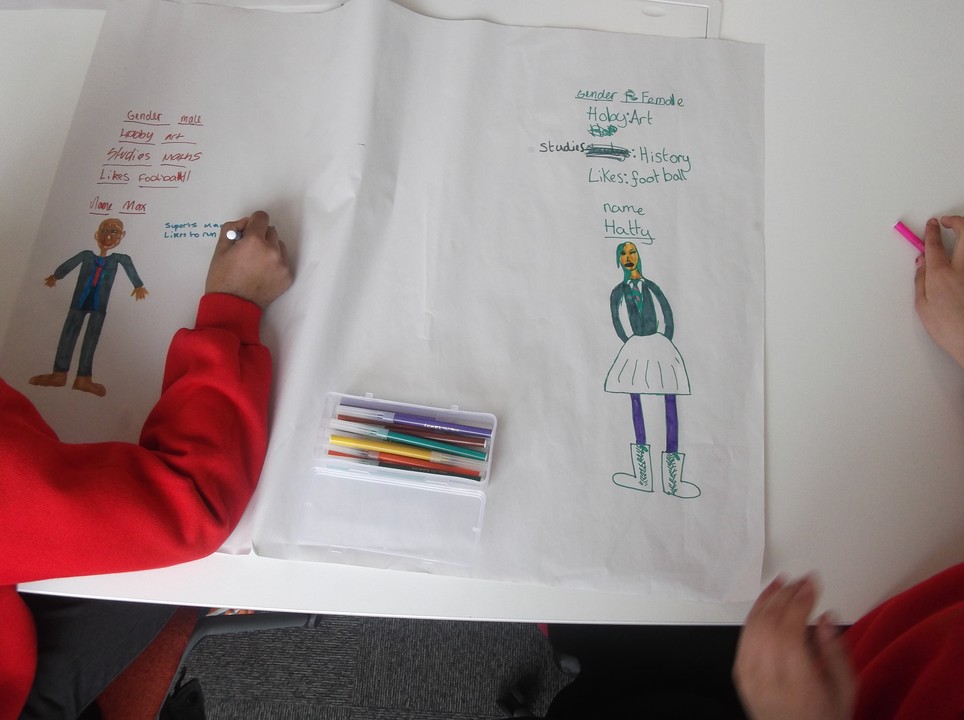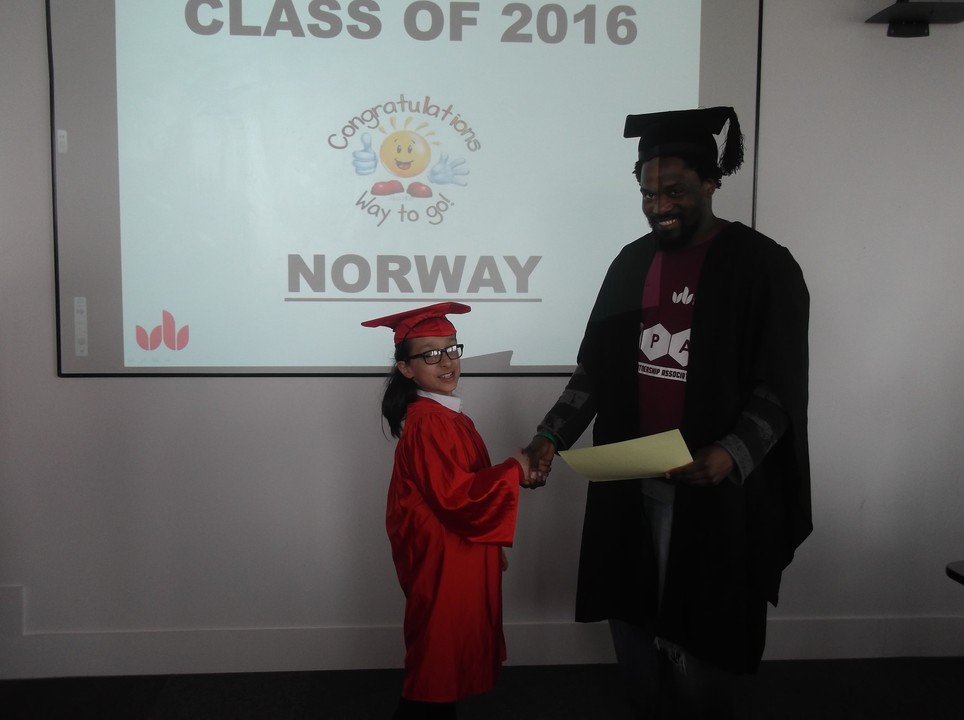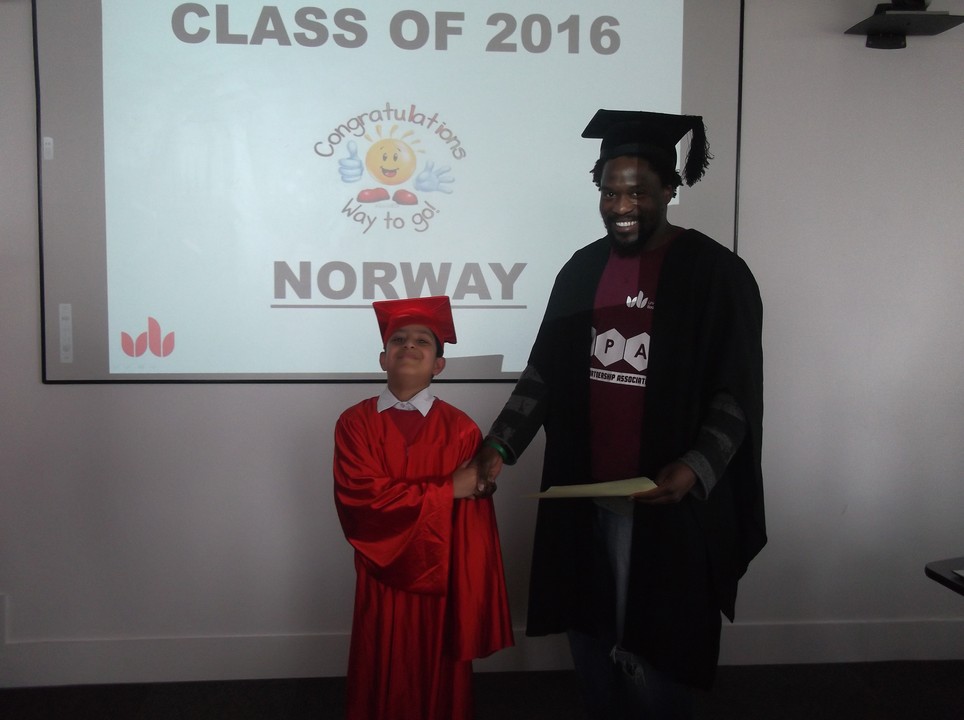 Tuesday 8th March 2016
Queens Park Faith Tour
All of the children in year 4 were lucky enough to experience the Queens Park Faith Tour. During this unique visit the children visited the Guru Nanak Gurdwara, All Saints Church and Jamia Masjid Gulshan-E-Baghdad Mosque, all of which are in Queens Park. The children learnt about the special symbols and furniture in the different buildings and also about the similarities and differences of the religions. It was fascinating and interesting day.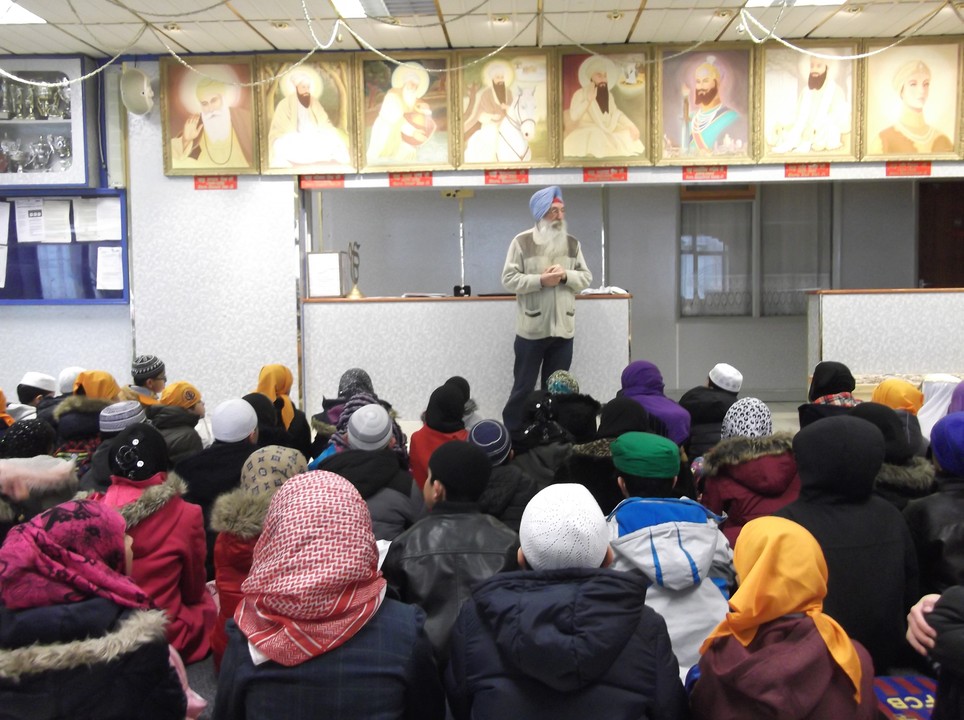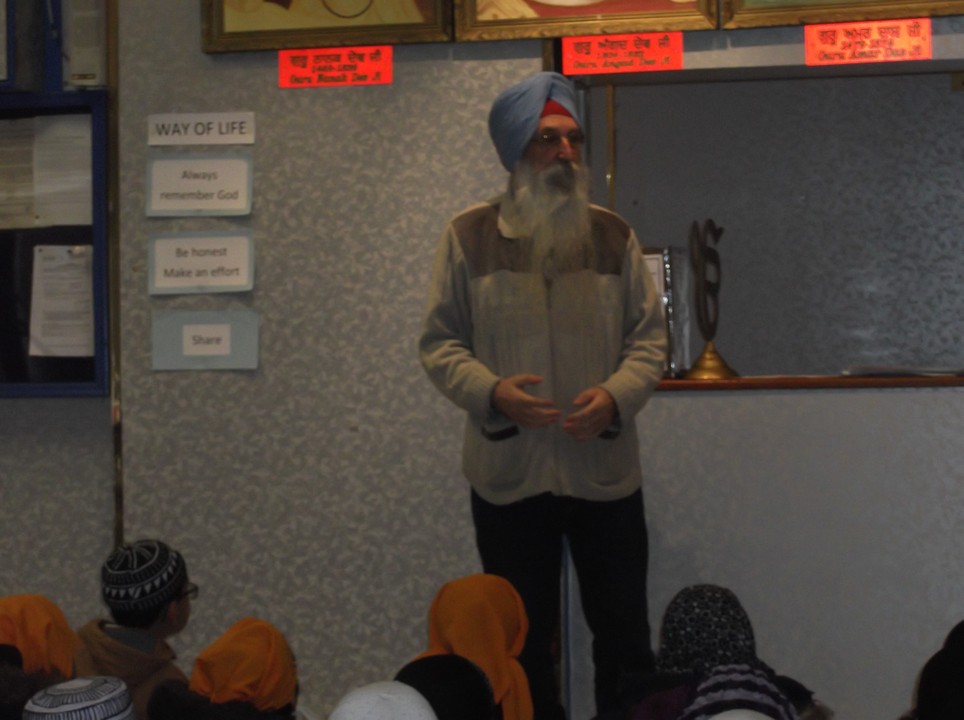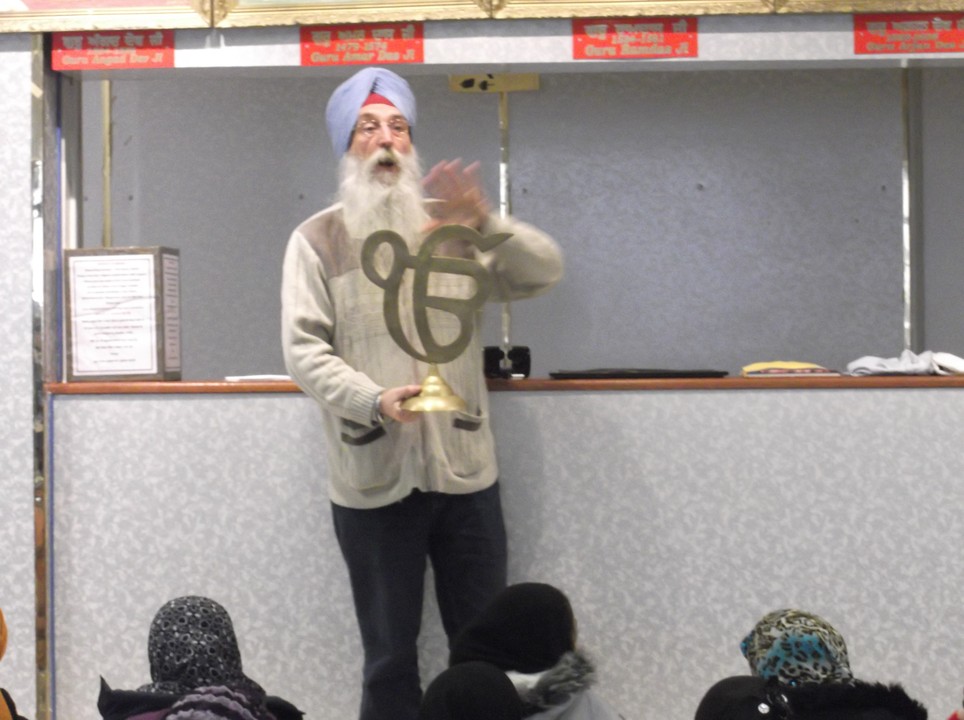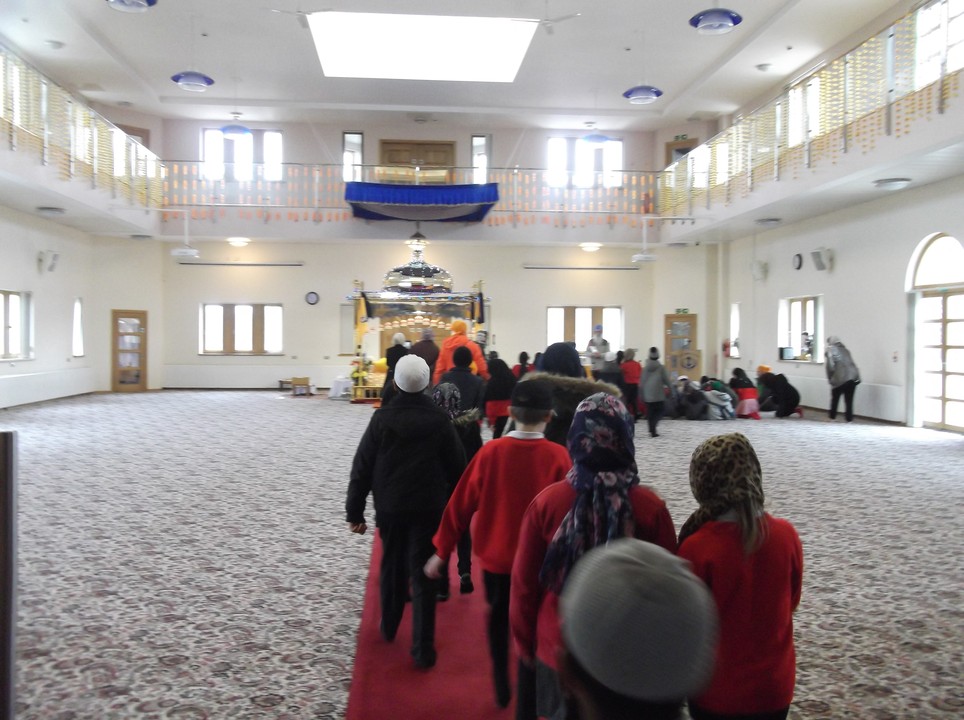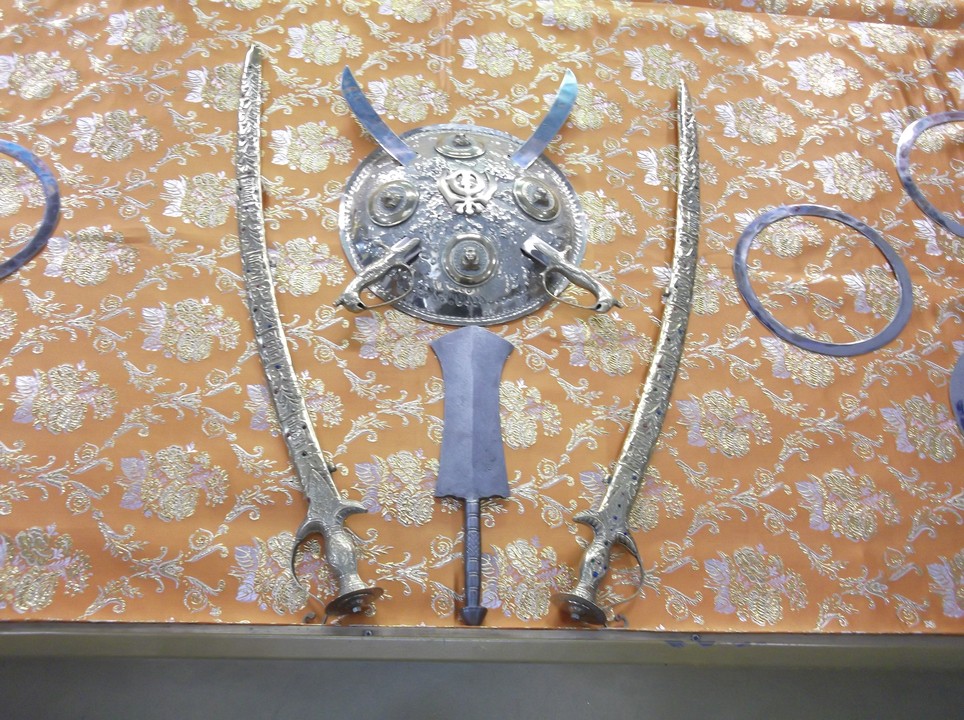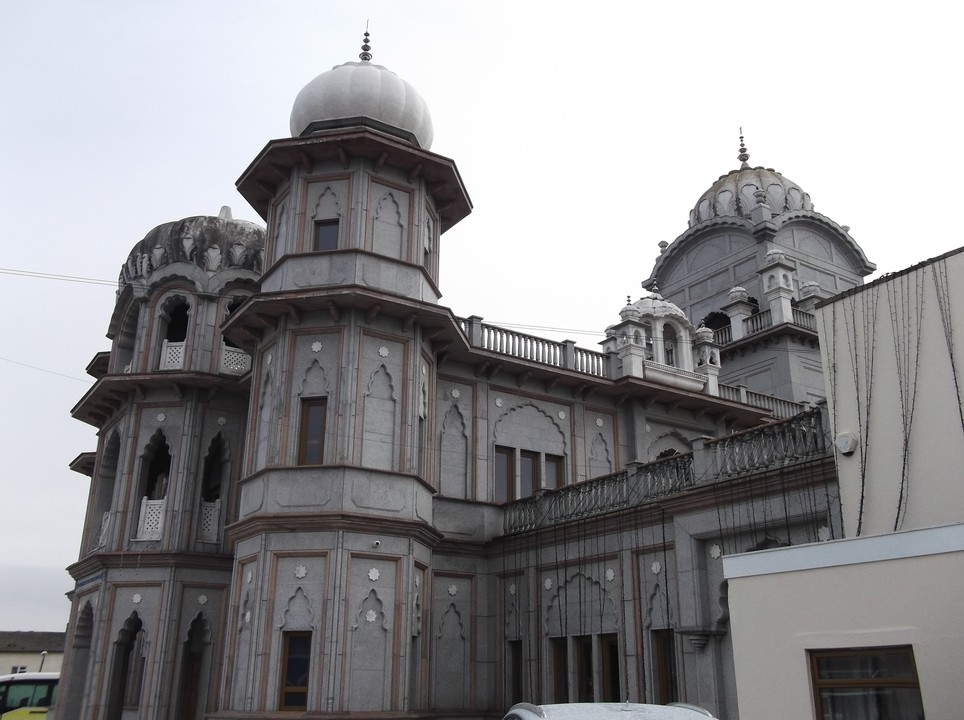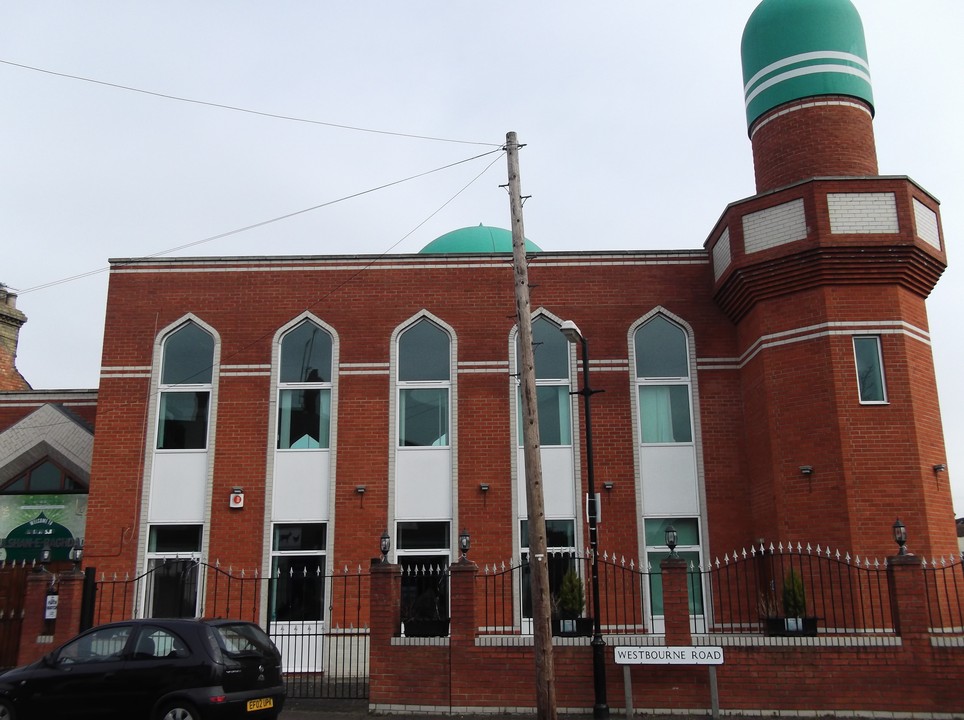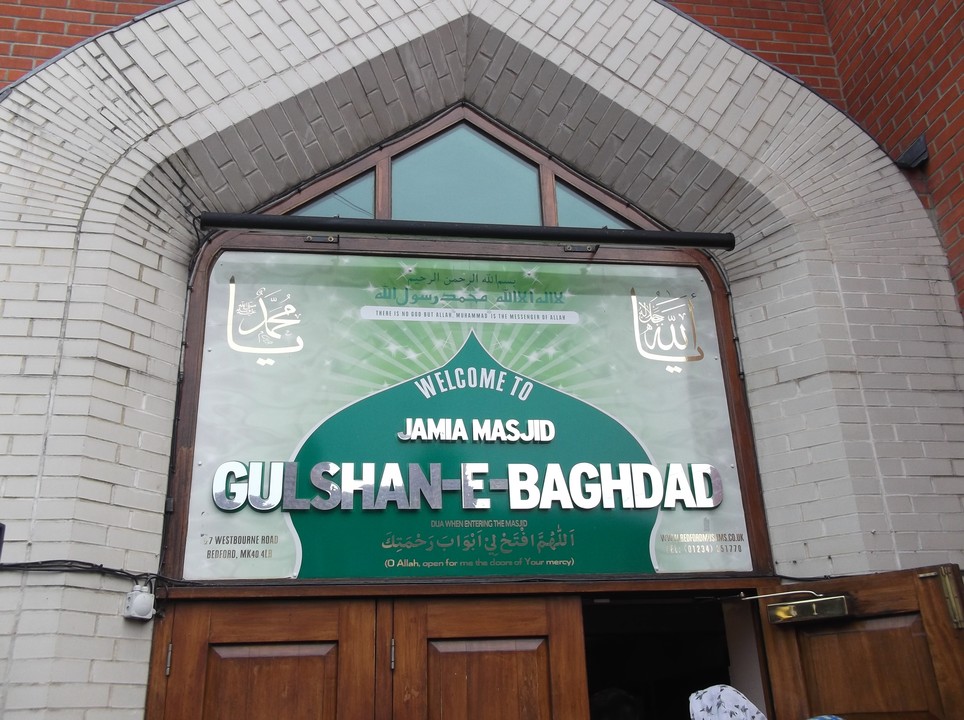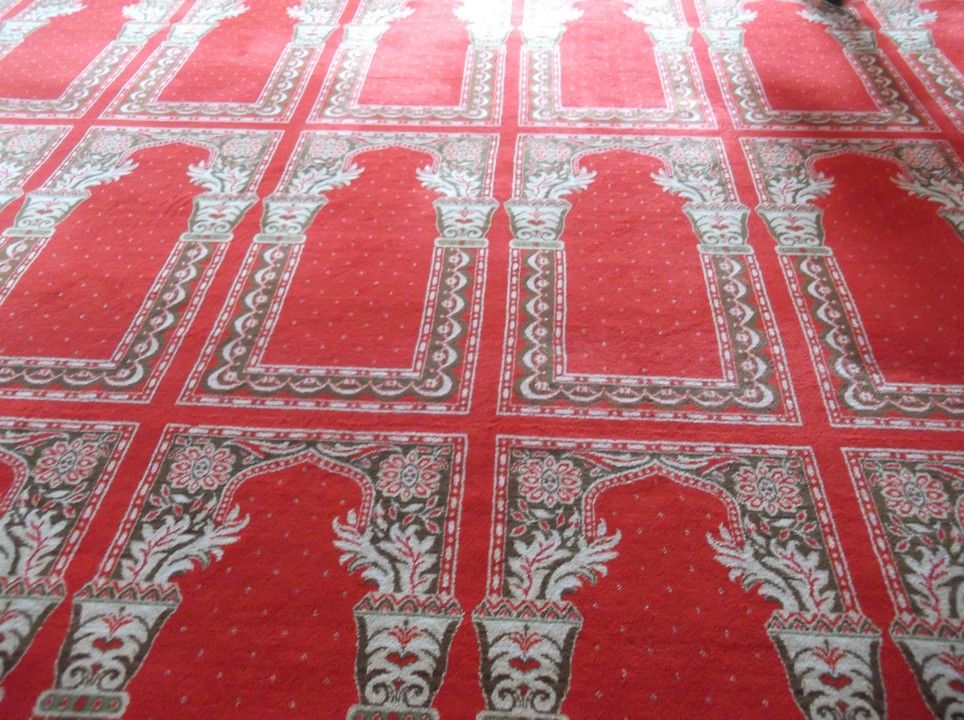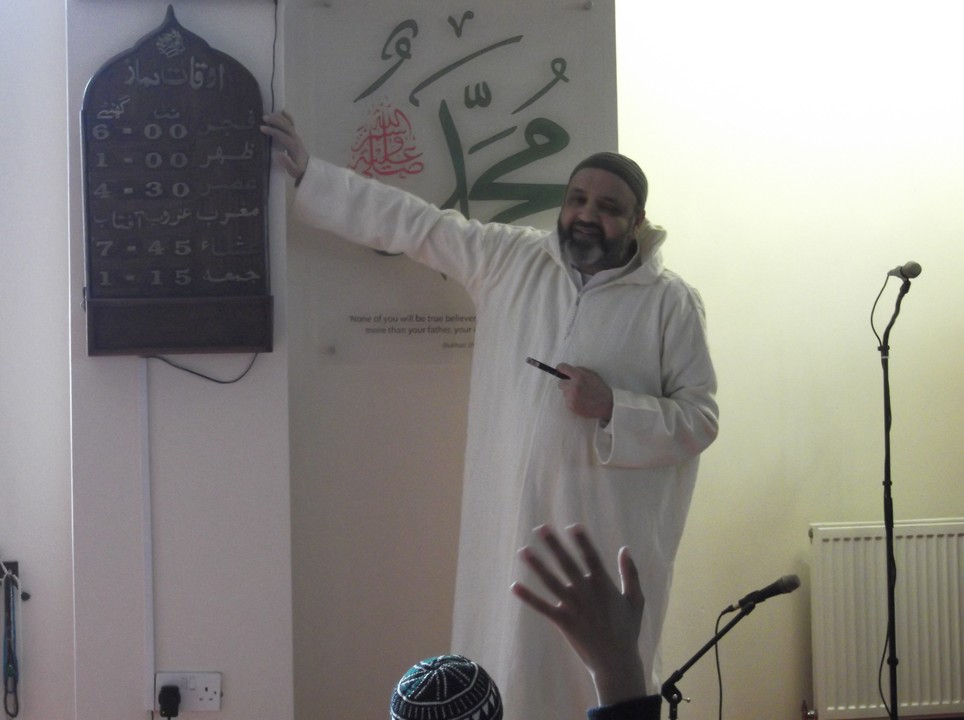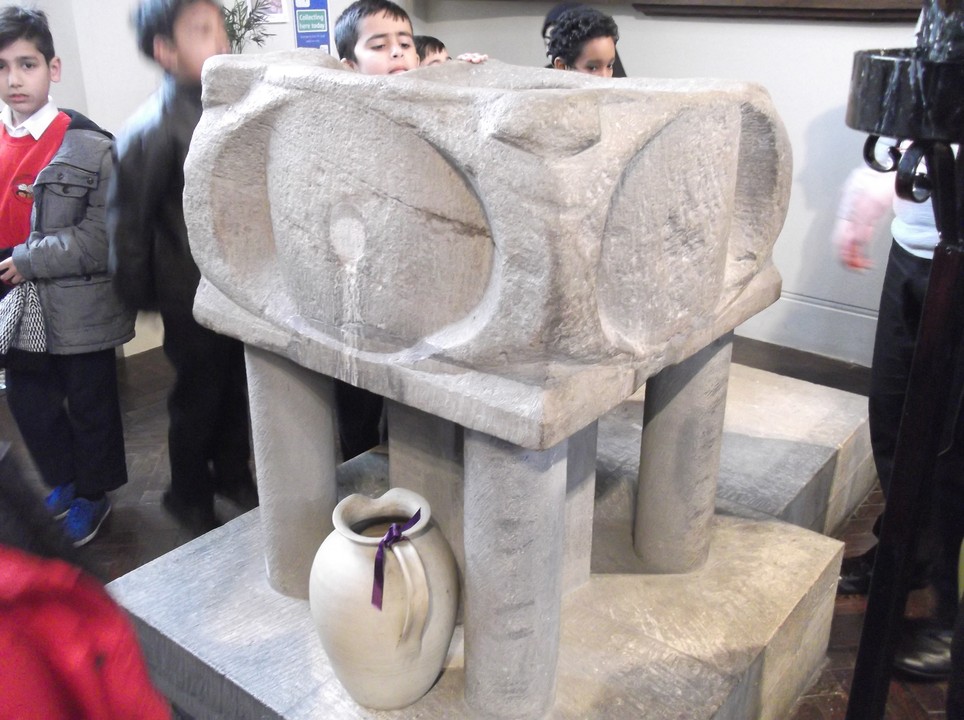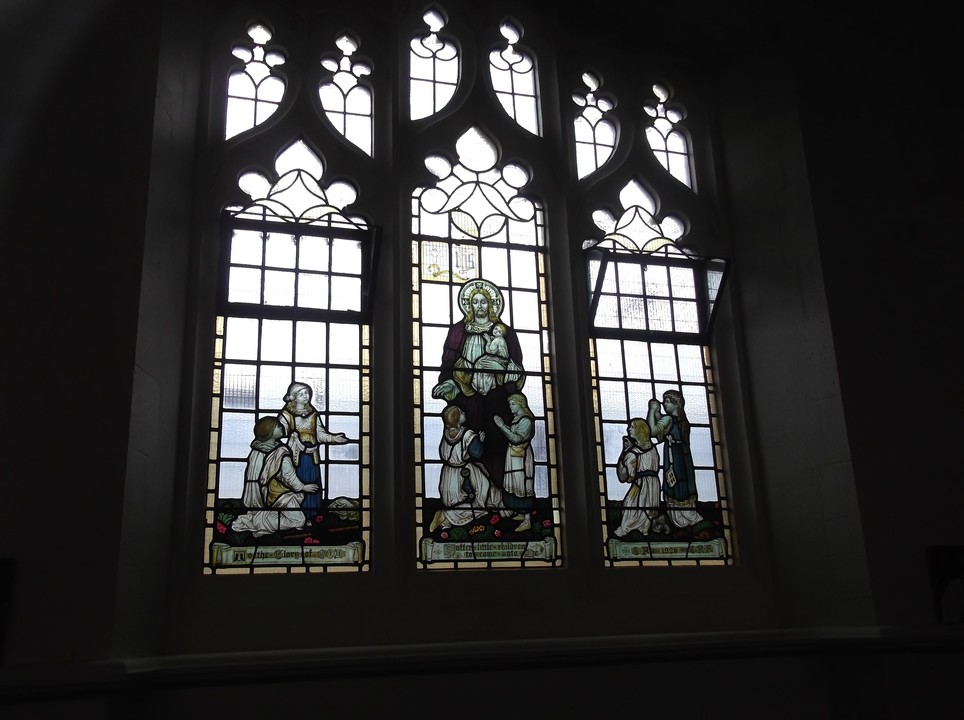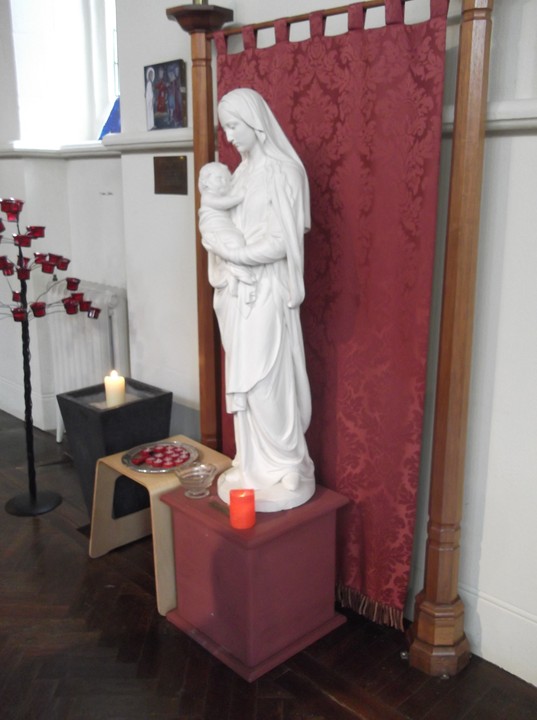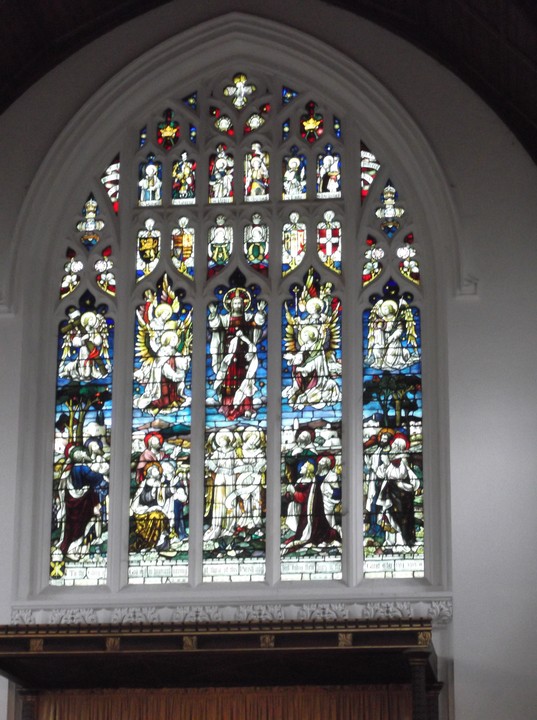 Thursday 3rd March 2016
World Book Day
Children across the school celebrated world book day by dressing up as their favourite character, we had lots or princesses and superheros. During the day all children had lots of different activities from creating their own book to a fashion show. Thank you to everyone for taking part and families for helping with costumes.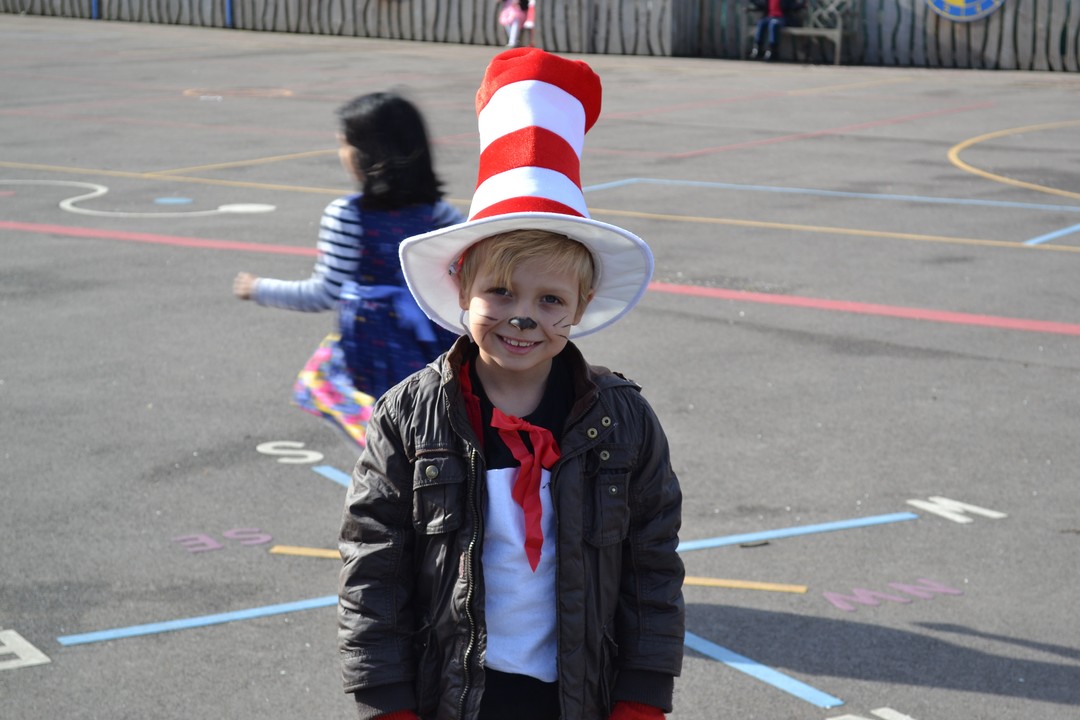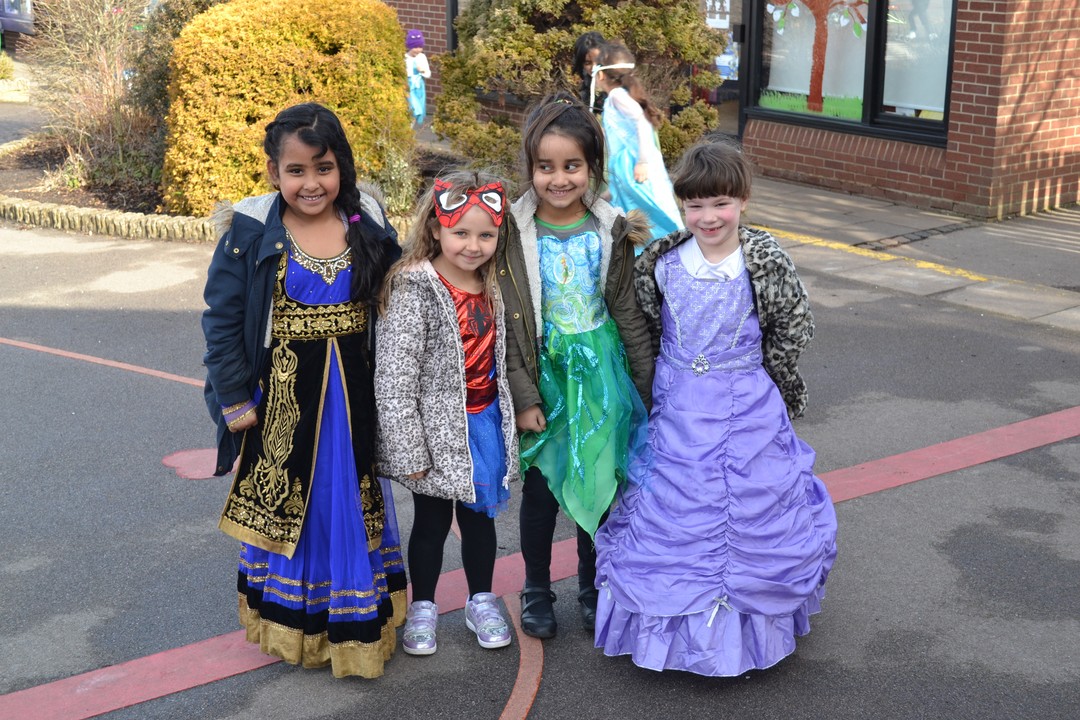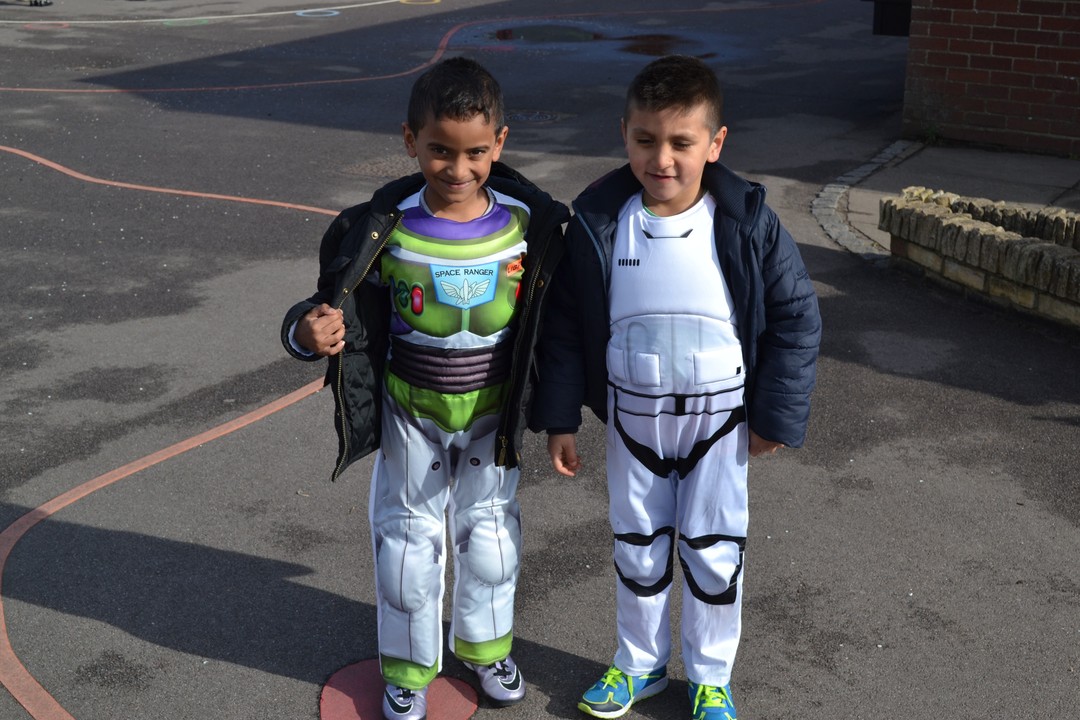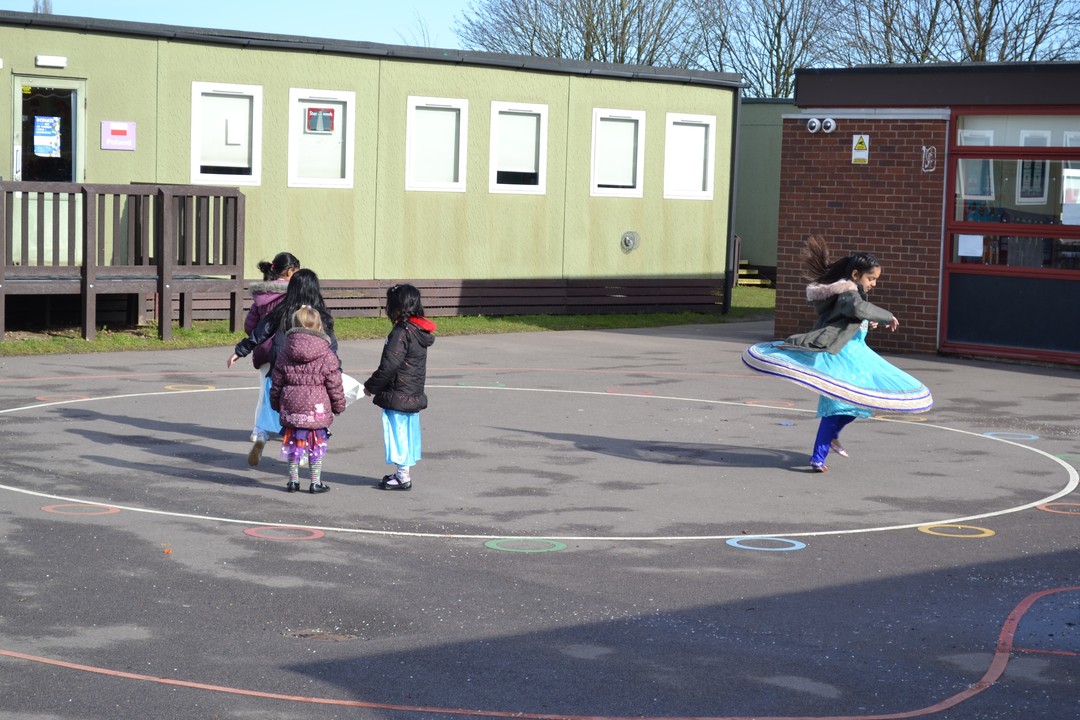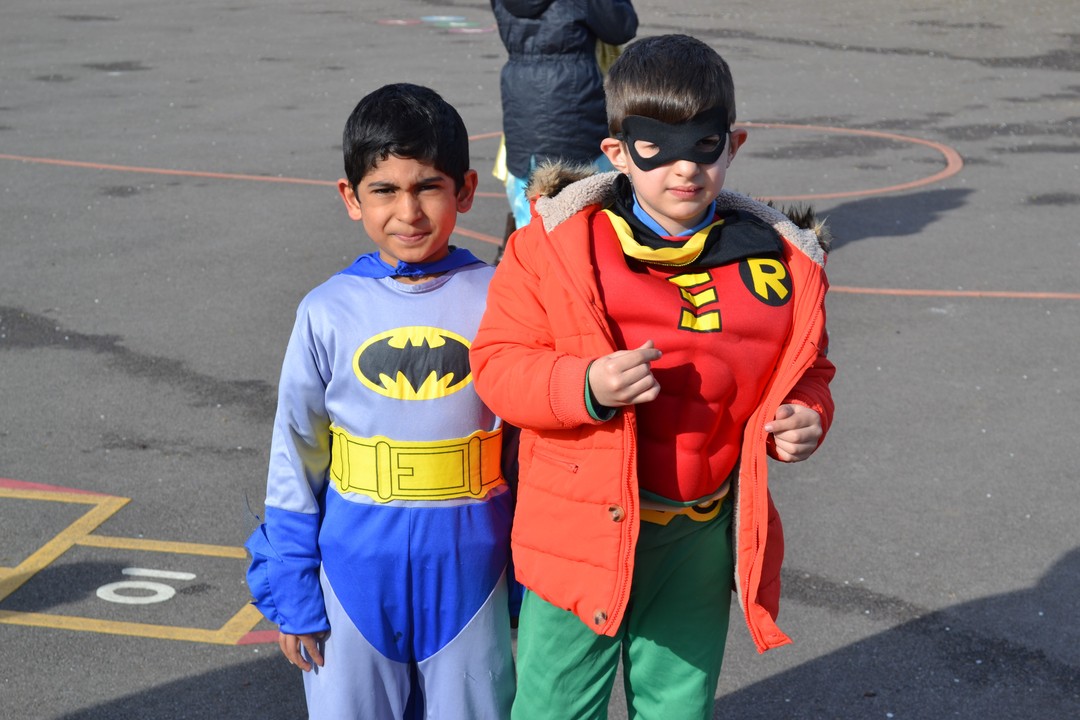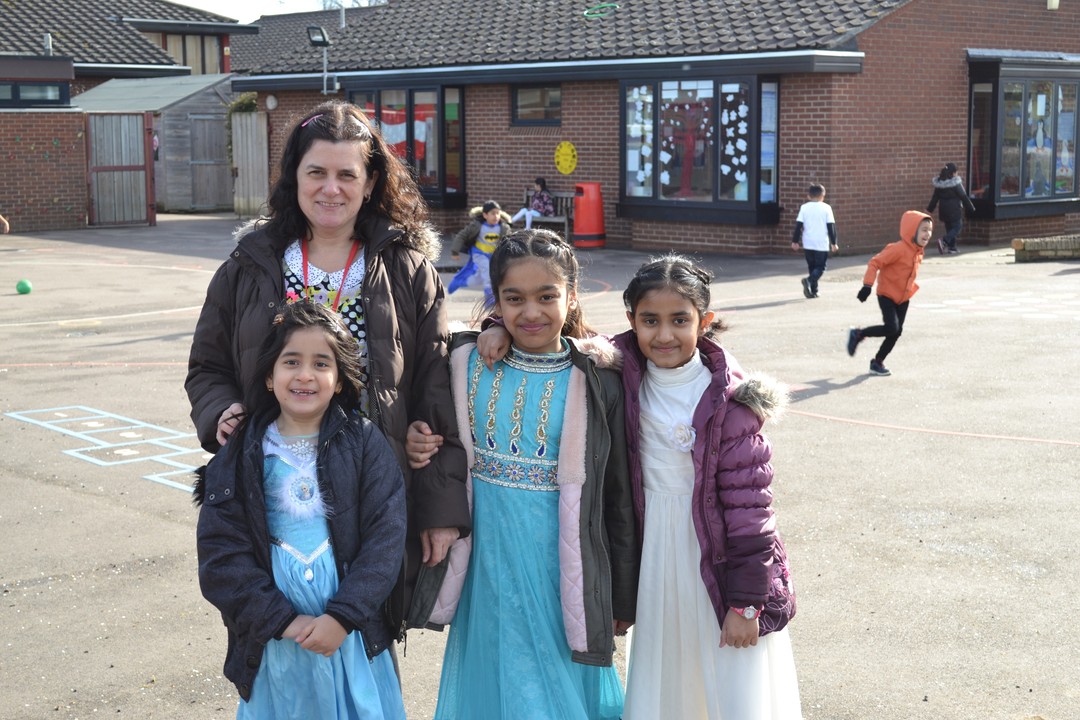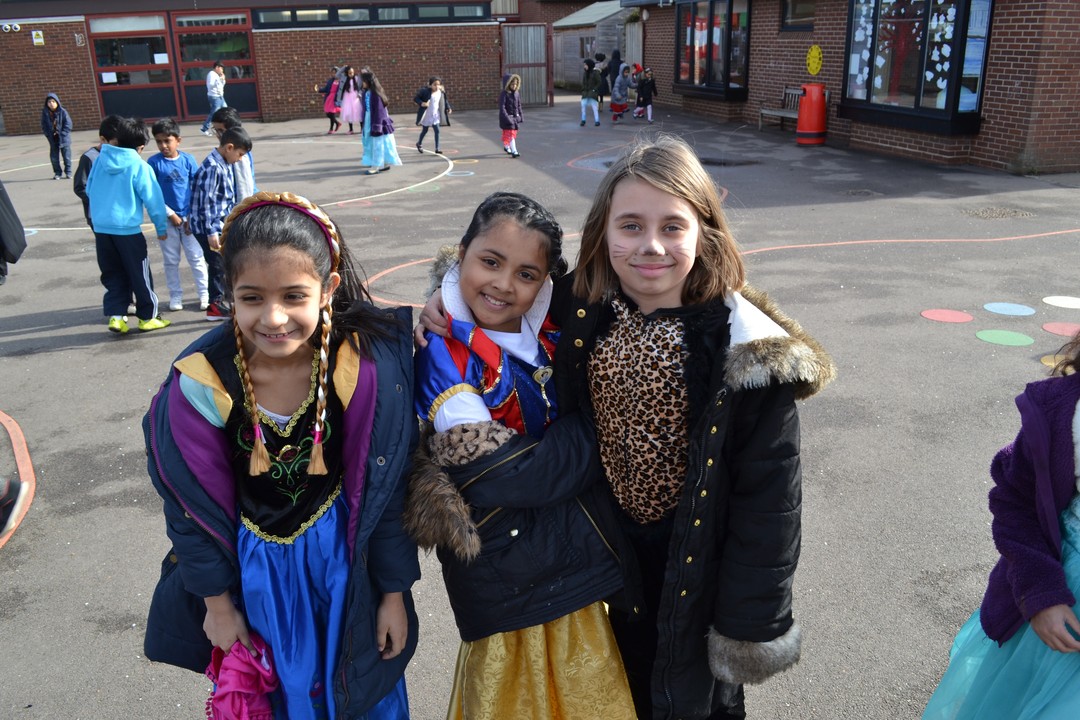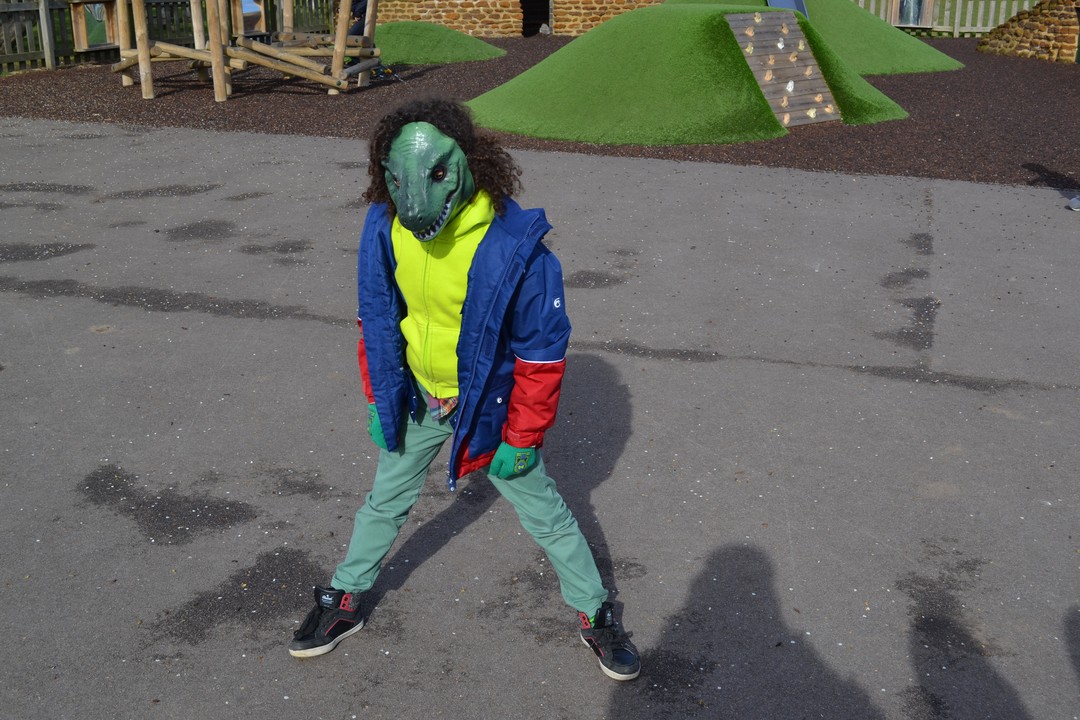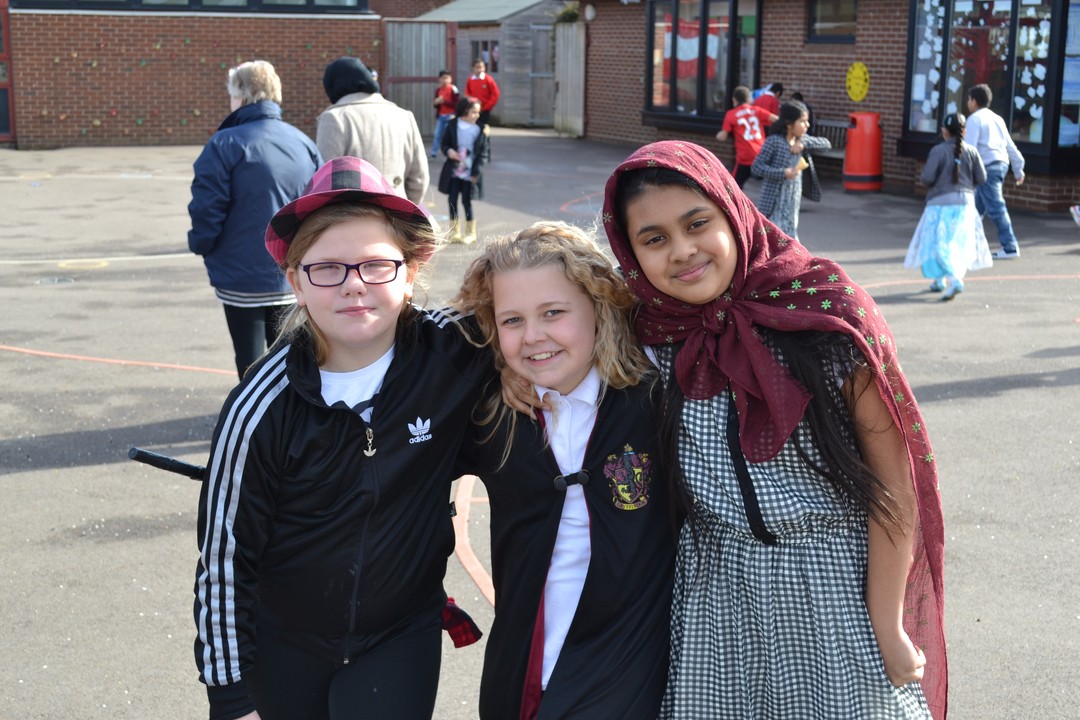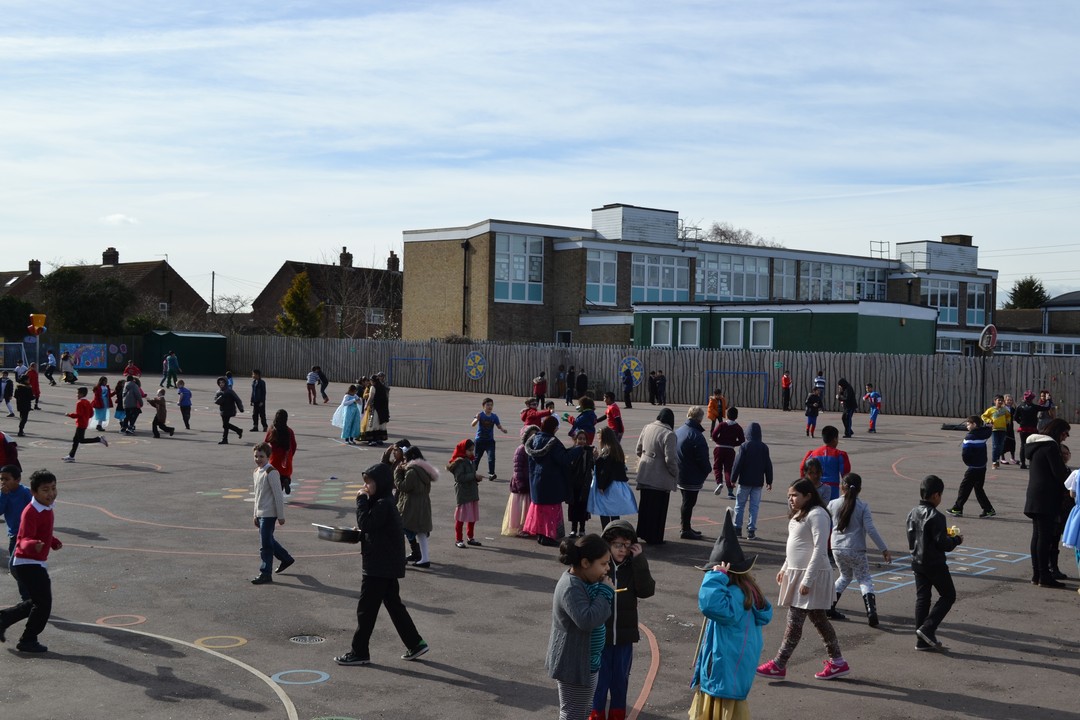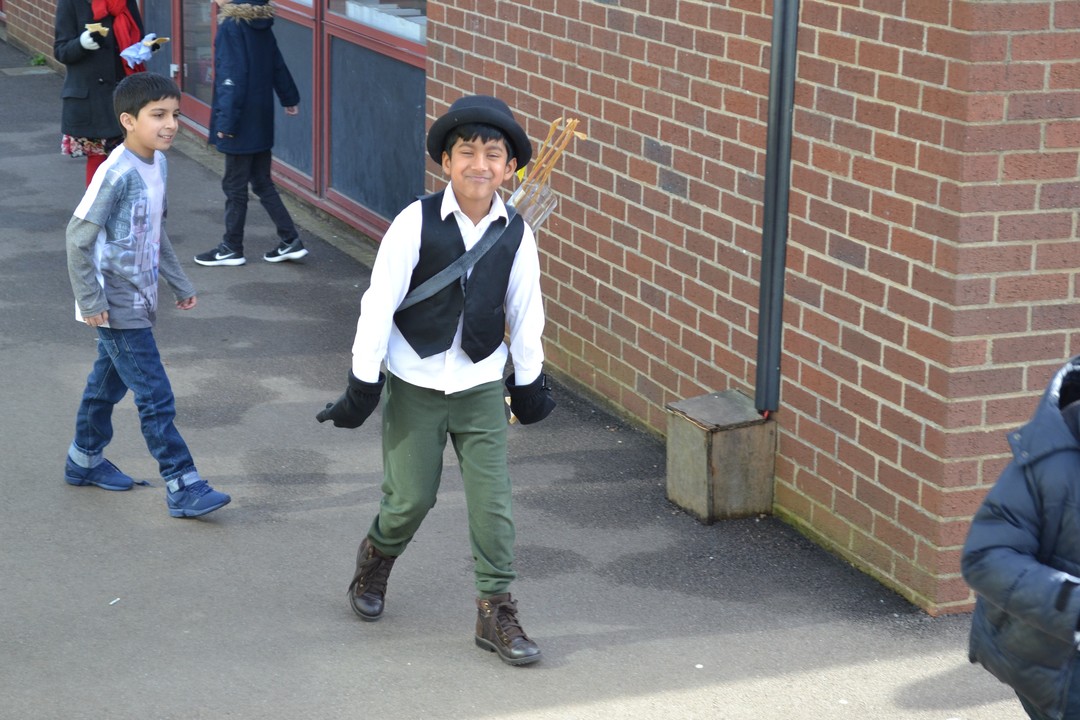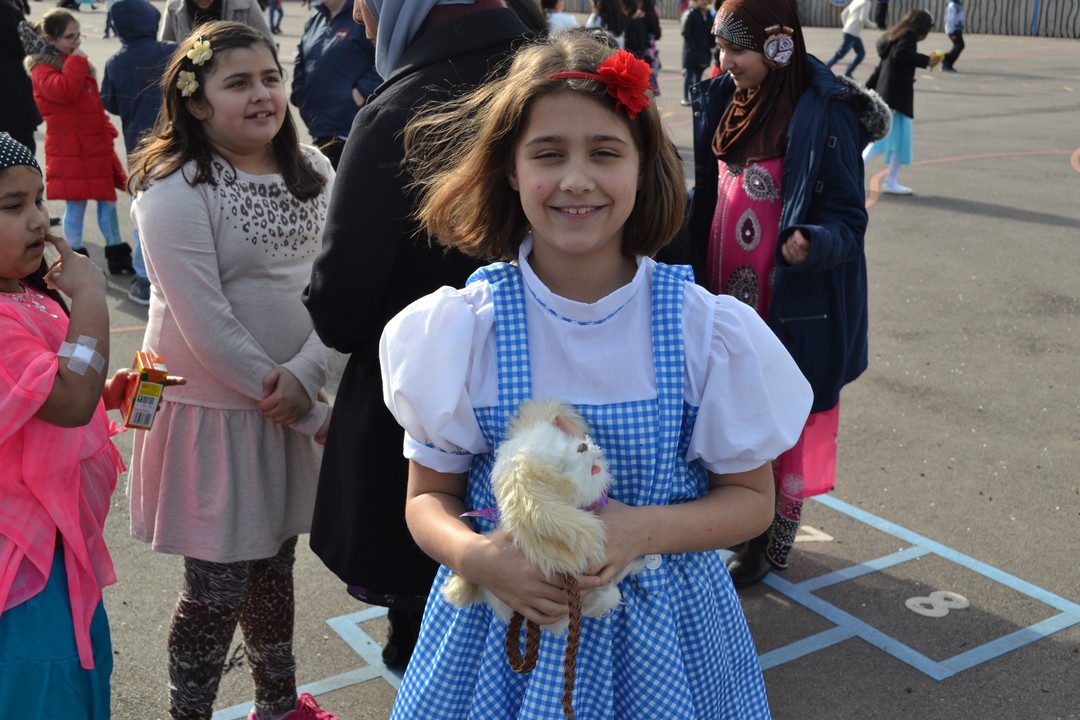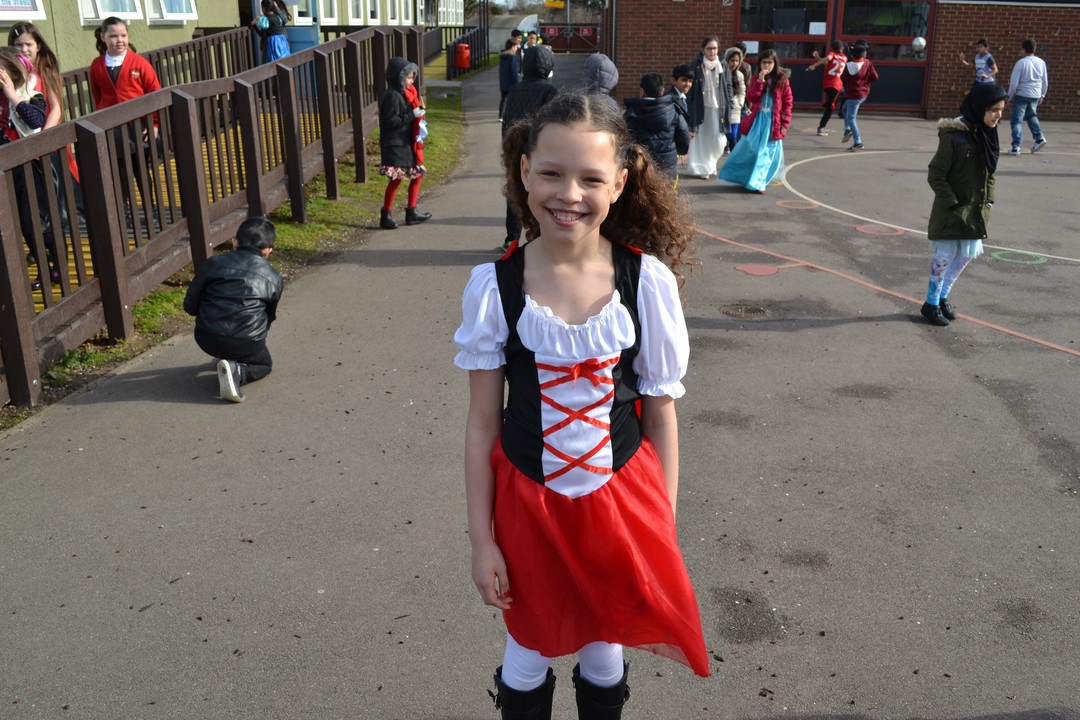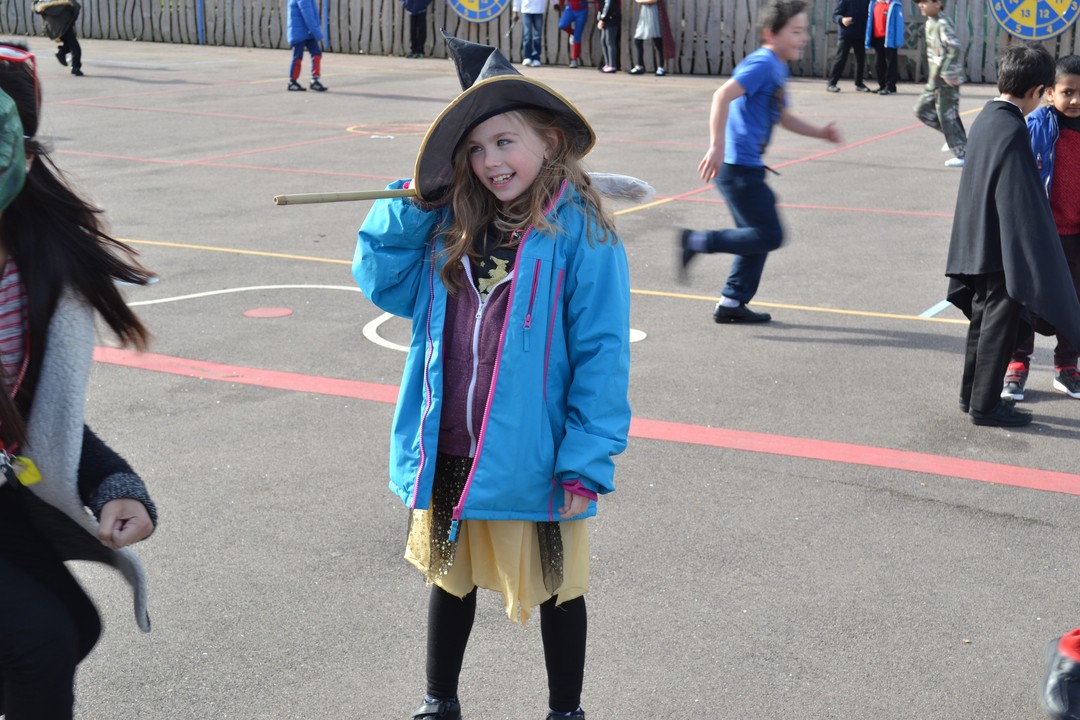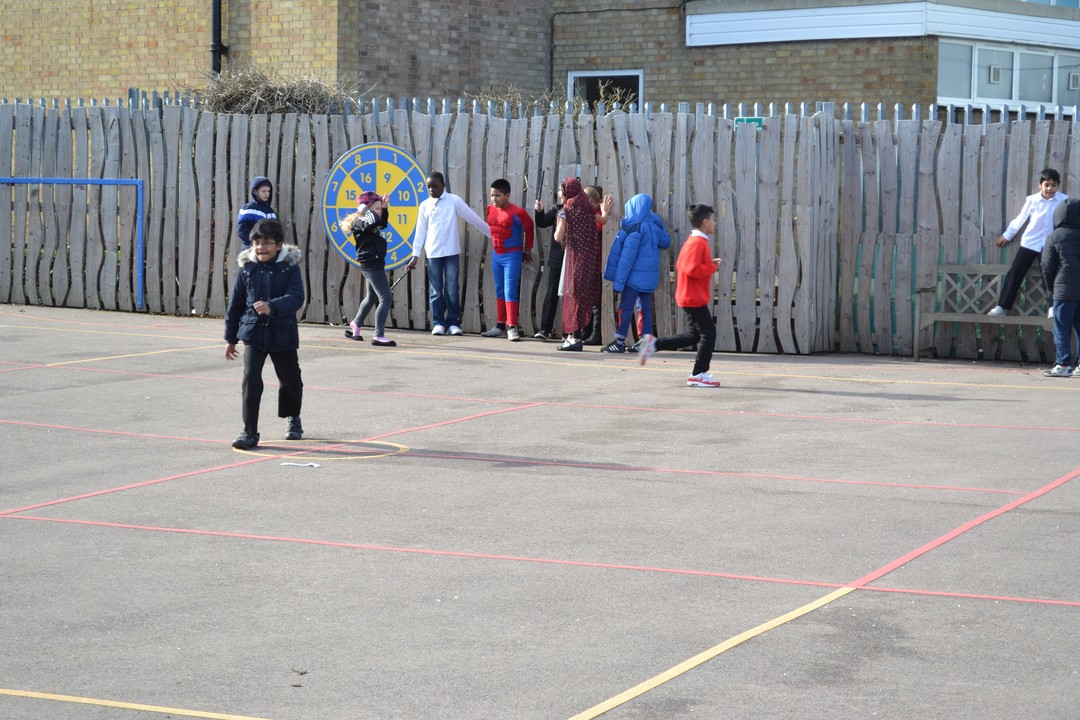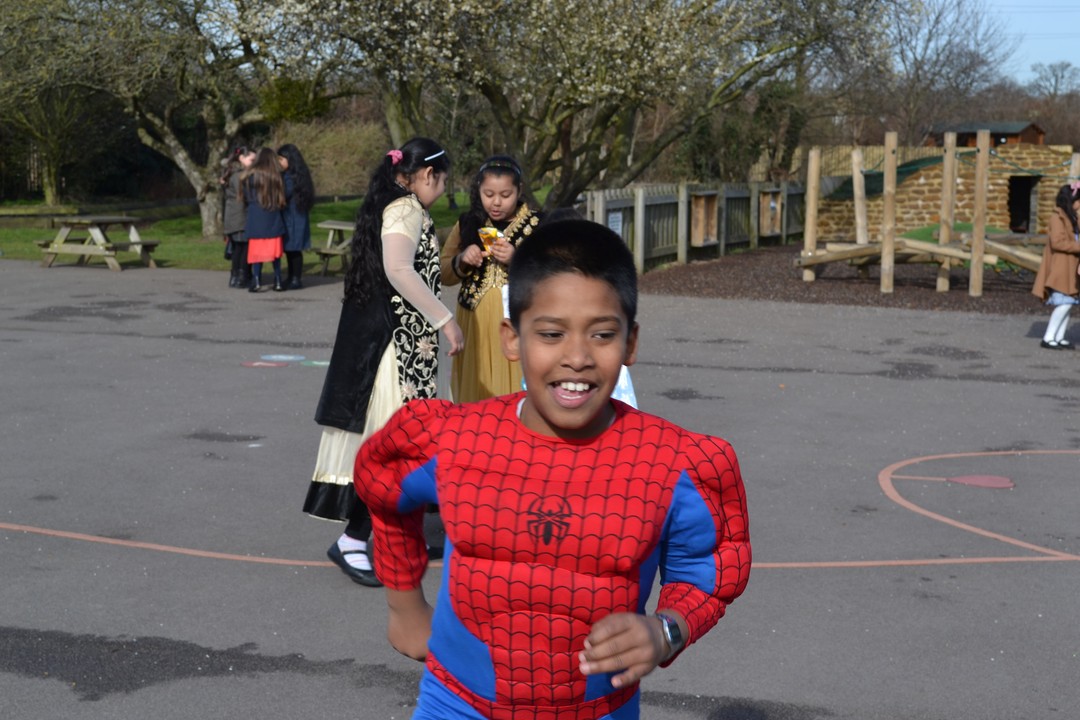 Friday 26th February
Year 3 & 4 WOW day
Aliens have landed at Queens Park Academy!! Children in year 3 & 4 spent the day investigating the scene of a spaceship crash. They also hunted for Aliens, made rockets and designed space suits! Lots of fun was had by all.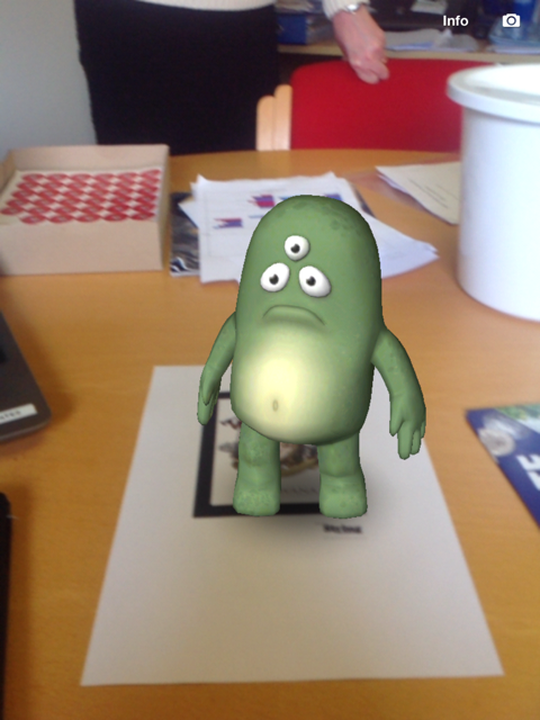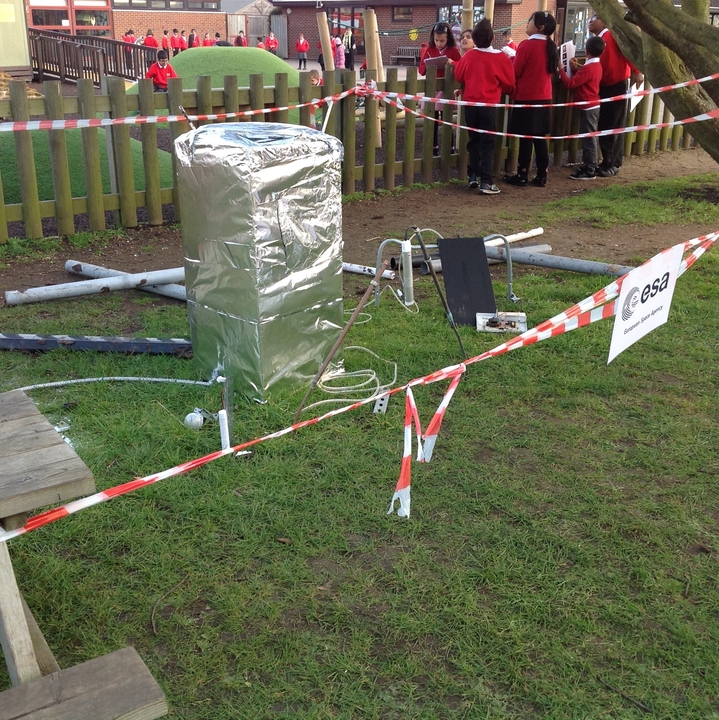 Friday 29th January 2016
Eco Warriors Trip
The Eco Warriors have been working hard to collect Christmas cards to throughout January. The children then went on a trip to Marks and Spencer to deliver the cards for recycling. For every 1000 cards Marks and Spencer receieve they plant a tree and we managed to fill the box! The children really enjoyed learning about the processes of recycling and they behaved brilliantly. A big thank you to all the people who helped by donating.
Thanks to the efforts of the Eco Warriors the school has managed to achieve the Bronze Award from the Green Tree Schools Awards, which is run by the Woodland Trust.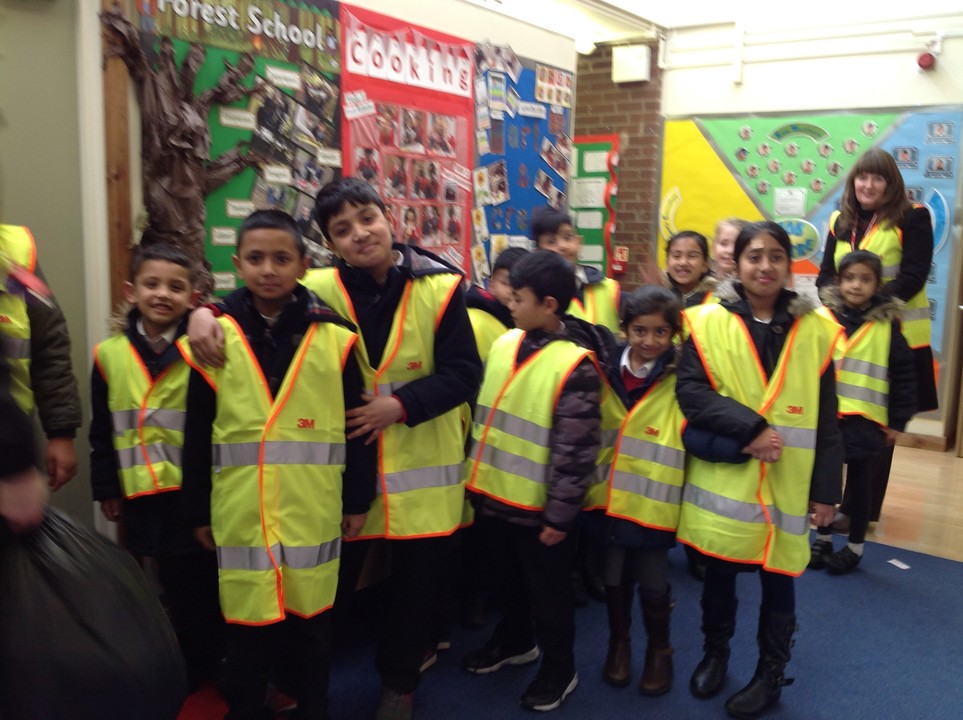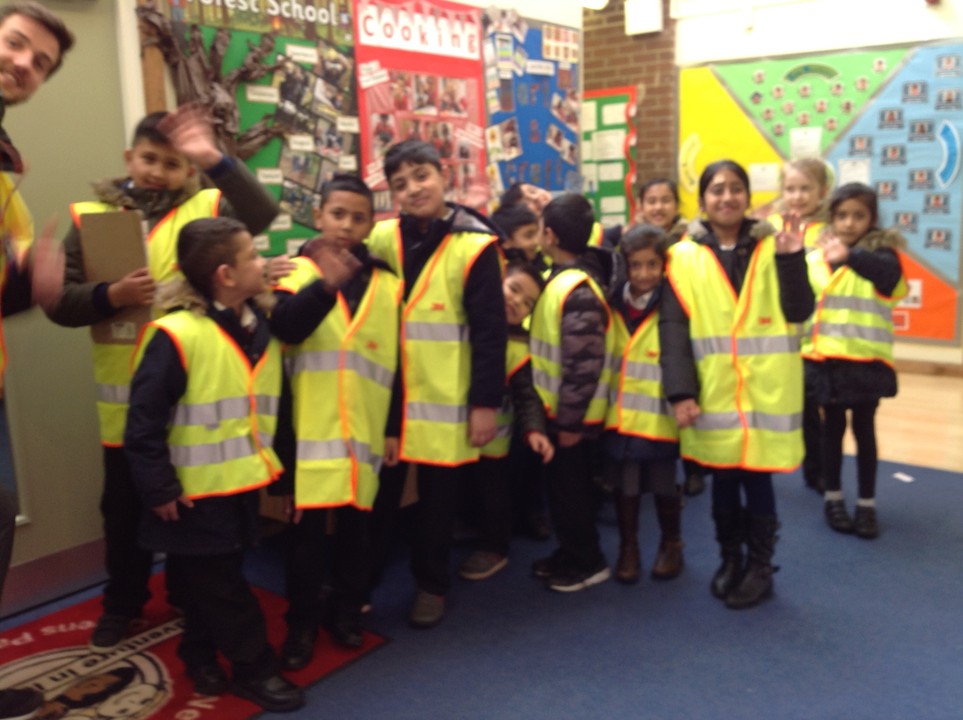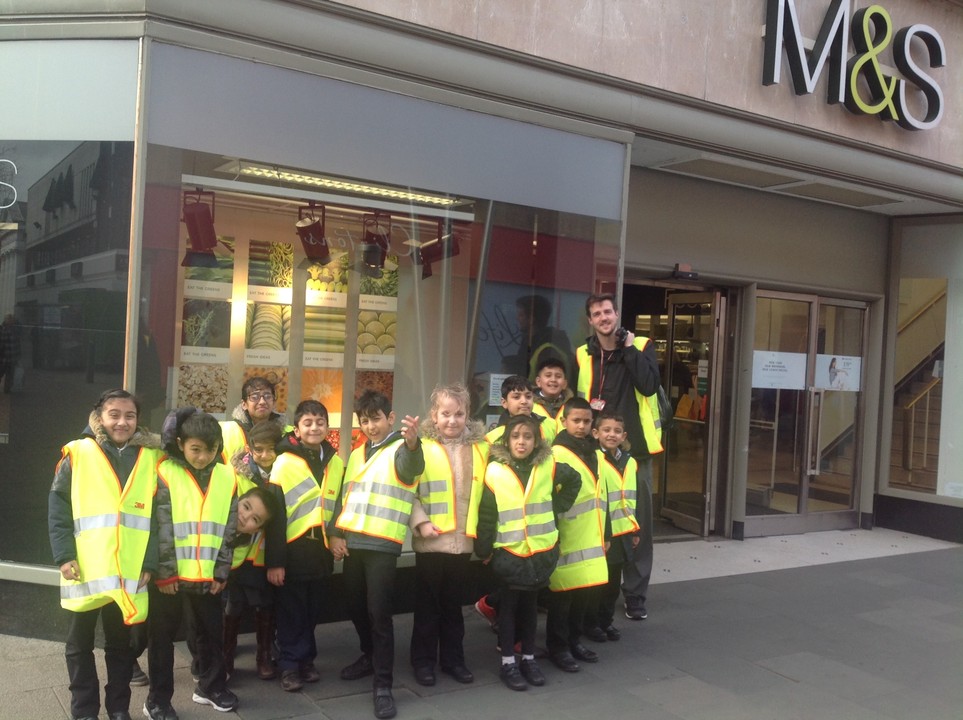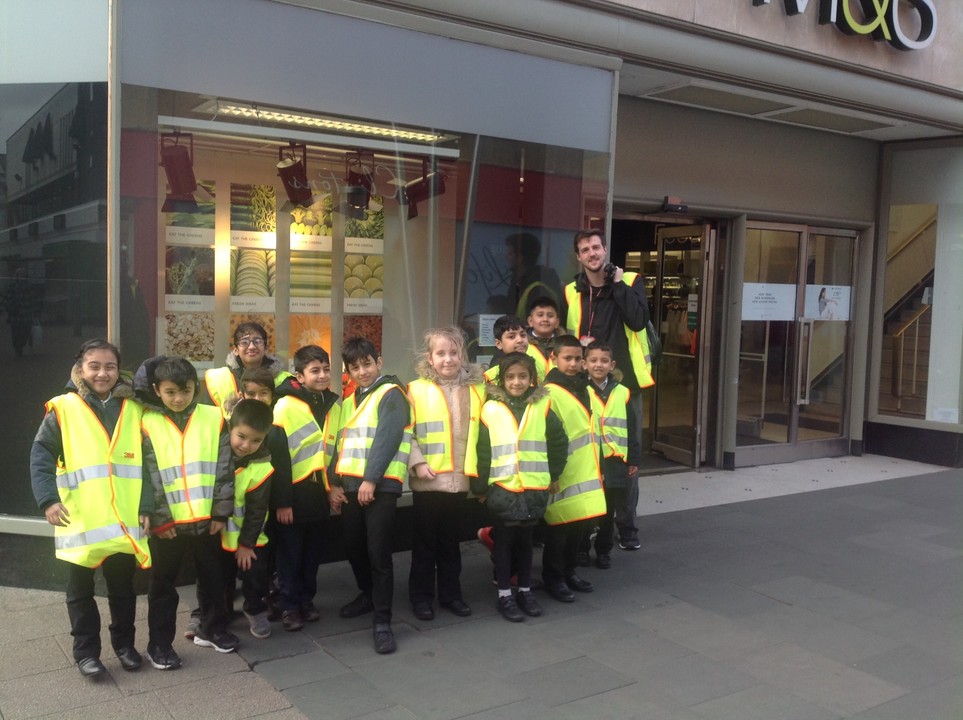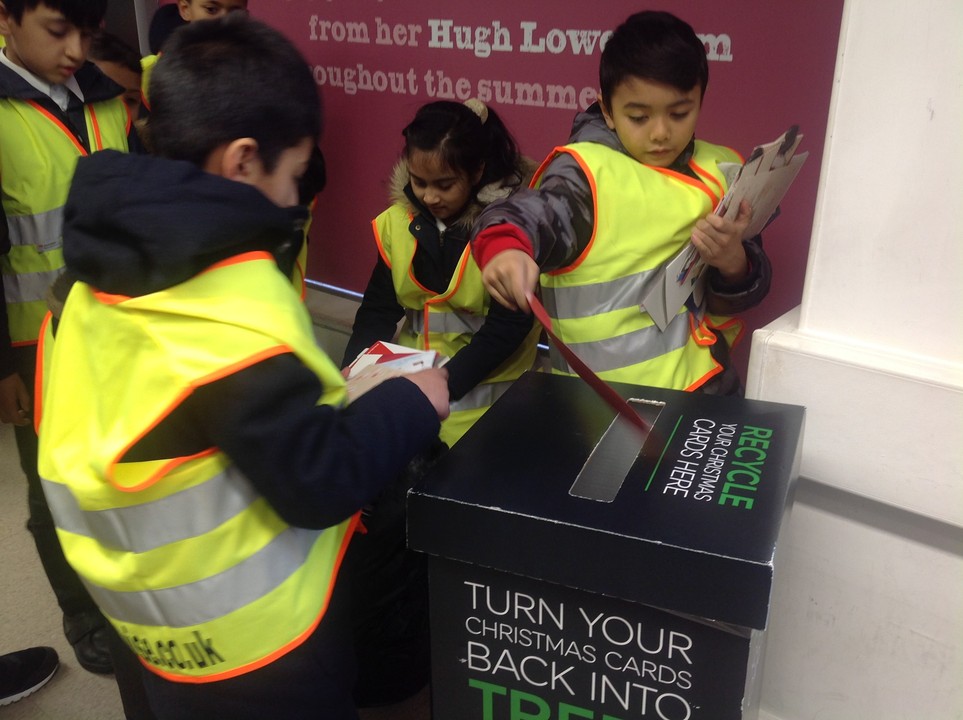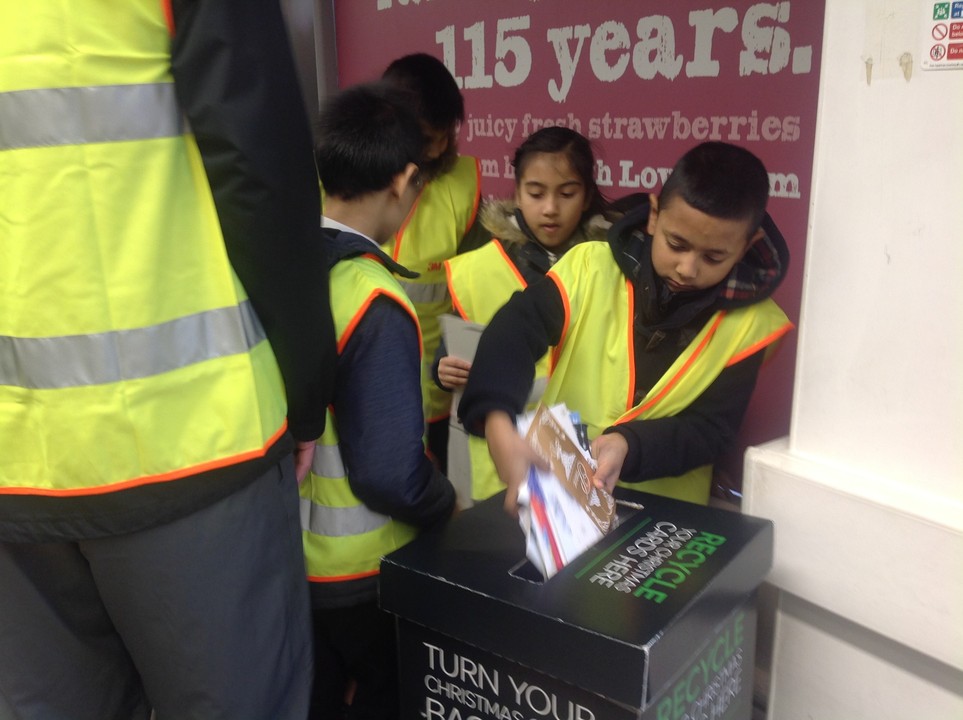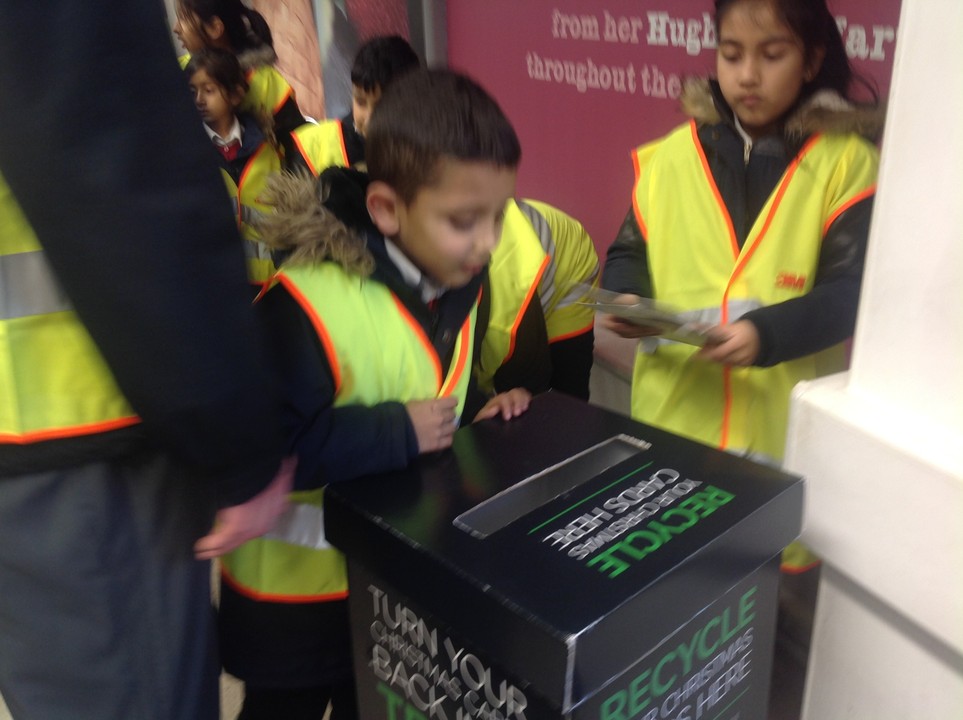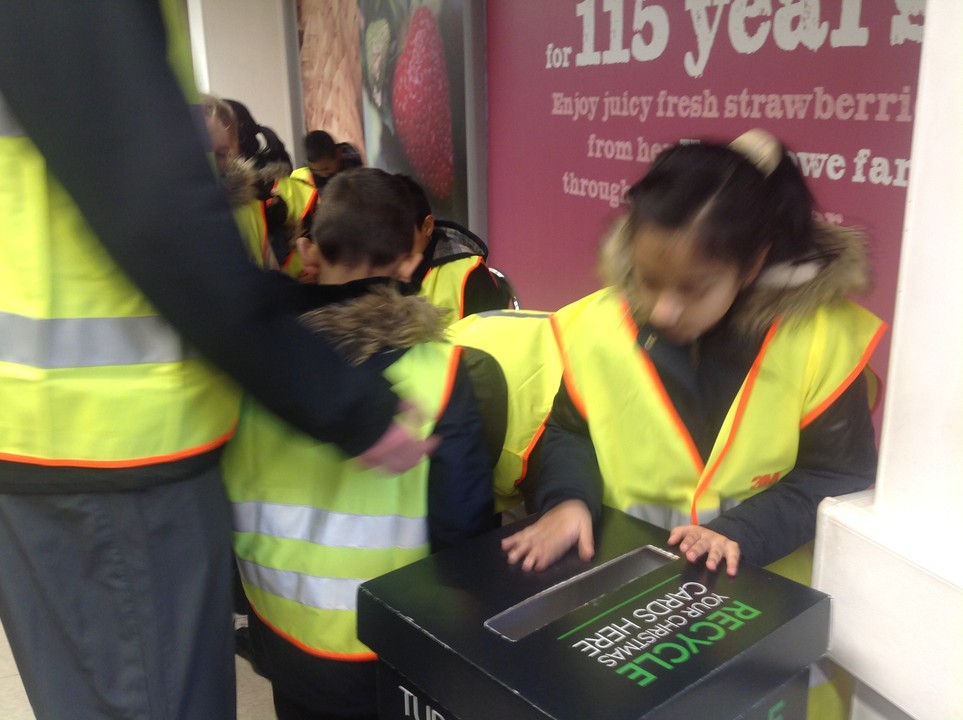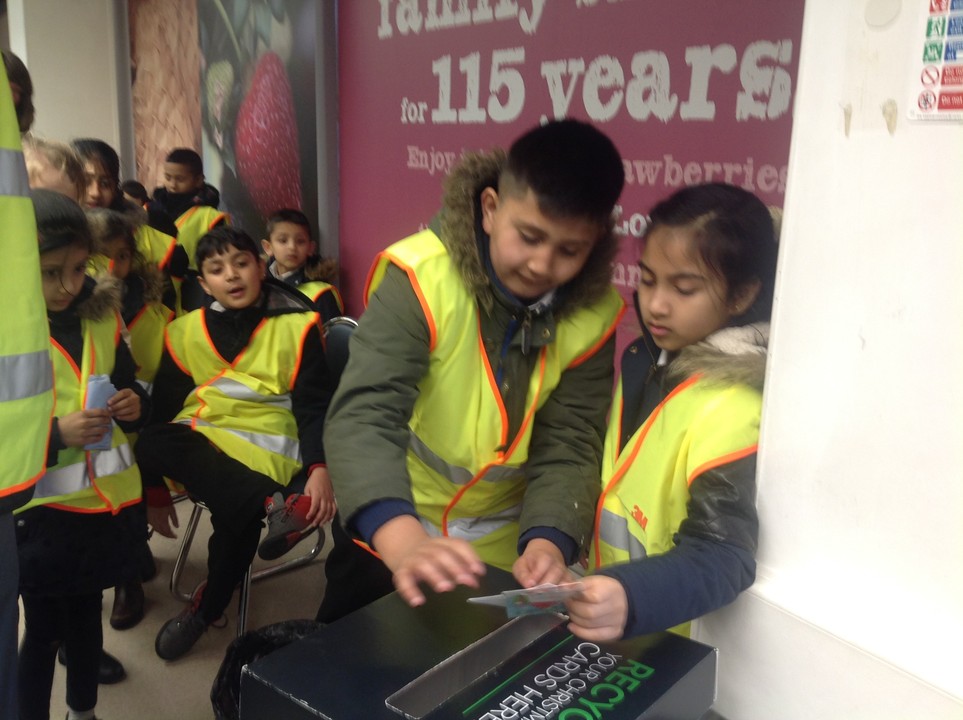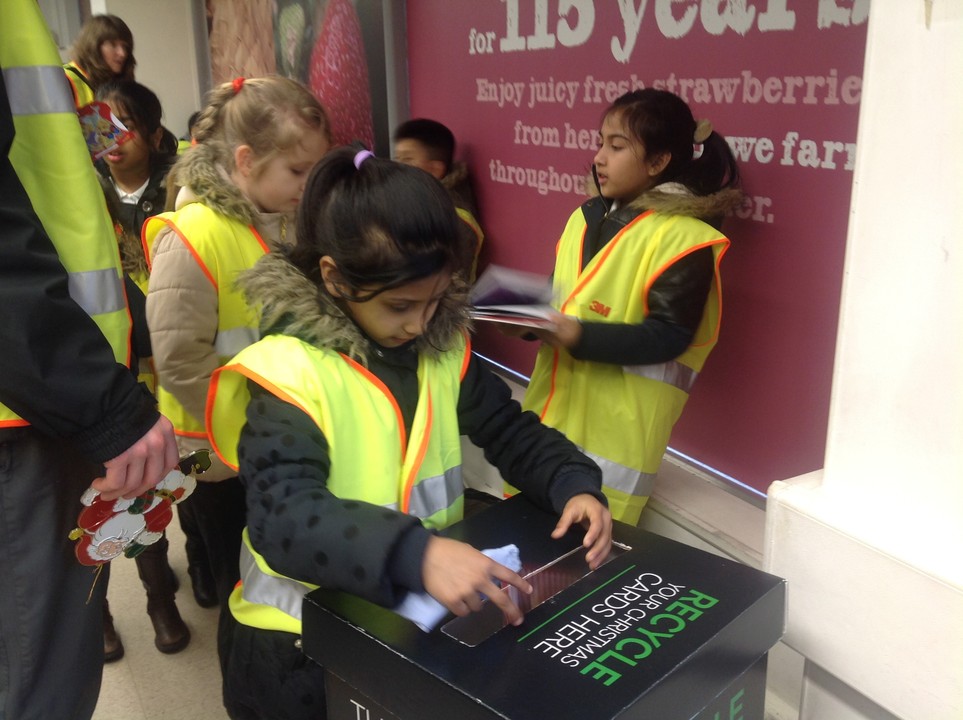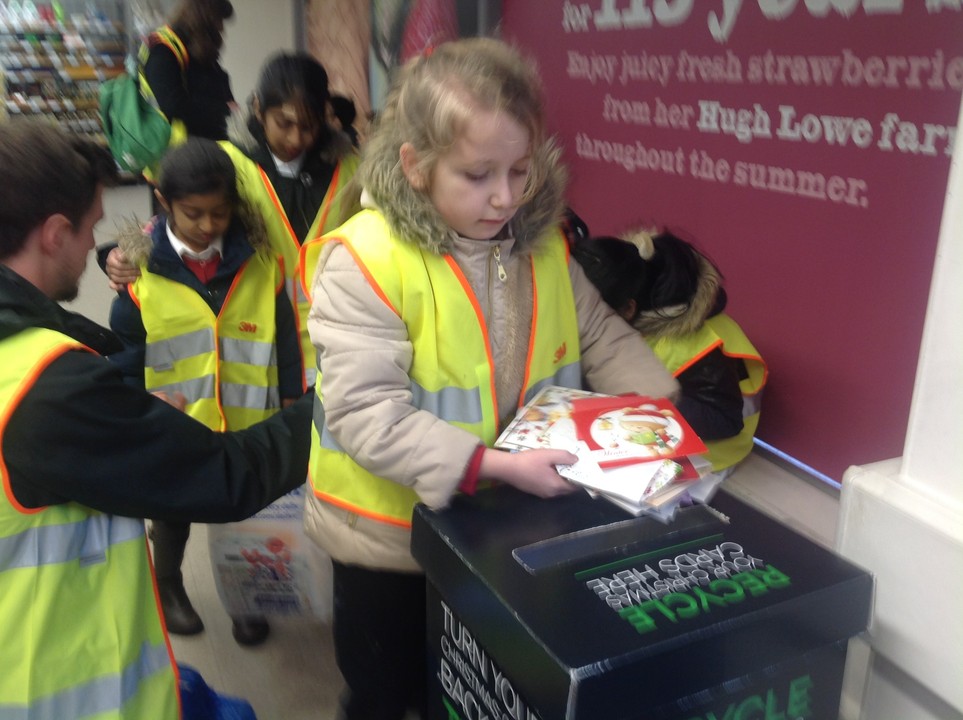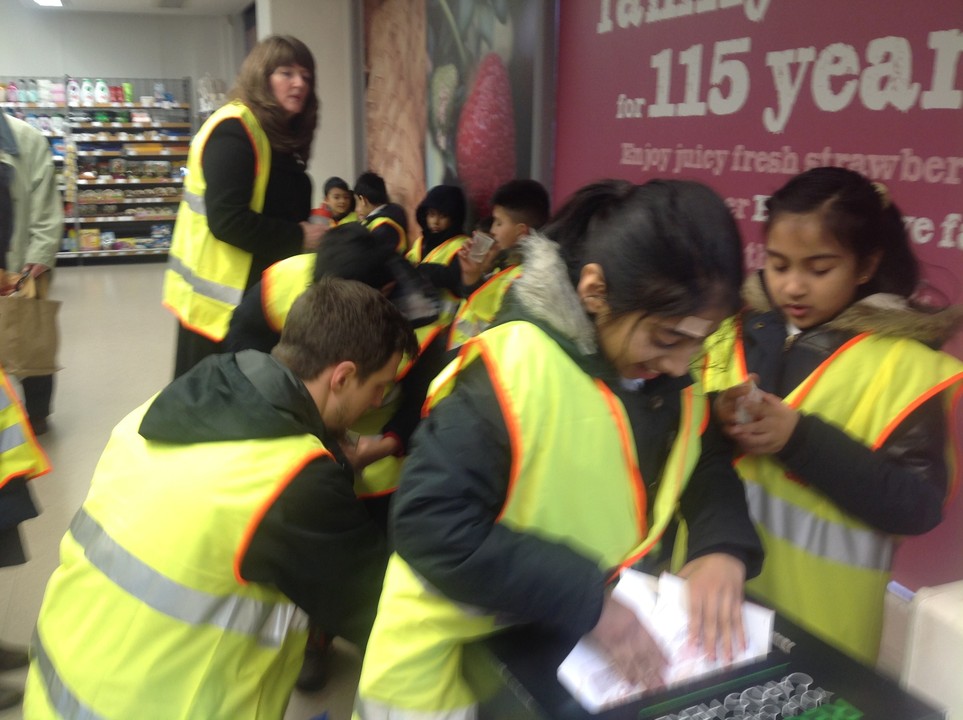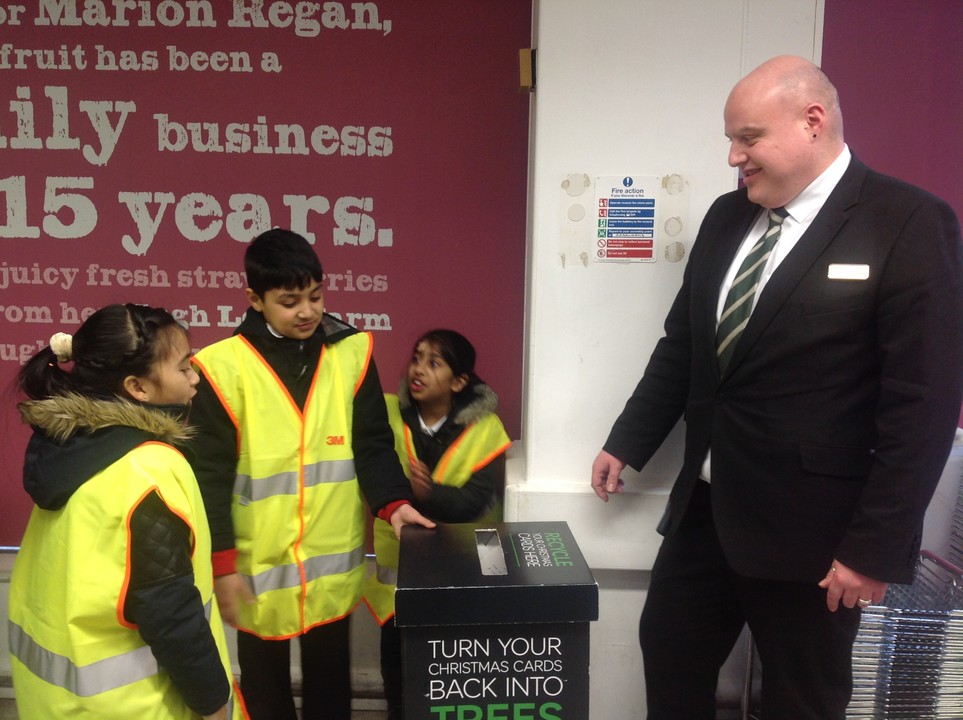 Friday 22nd January 2016
Whole School Maths Day
On Friday all of the children from Reception to Year 5 took part in a Maths Investigations about a Book called 'One is Snail Ten is Crab'. It was a fun filled day full of amazing Maths. The children were encouraged to talk maths and justify their answers to Maths problems. Look at some of the amazing things we have done.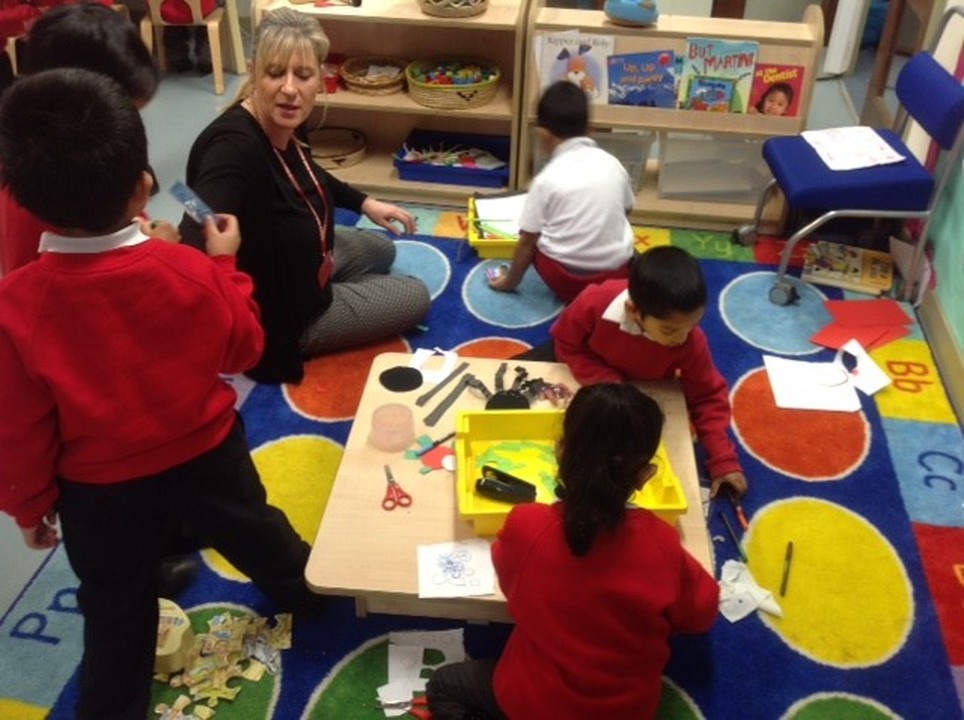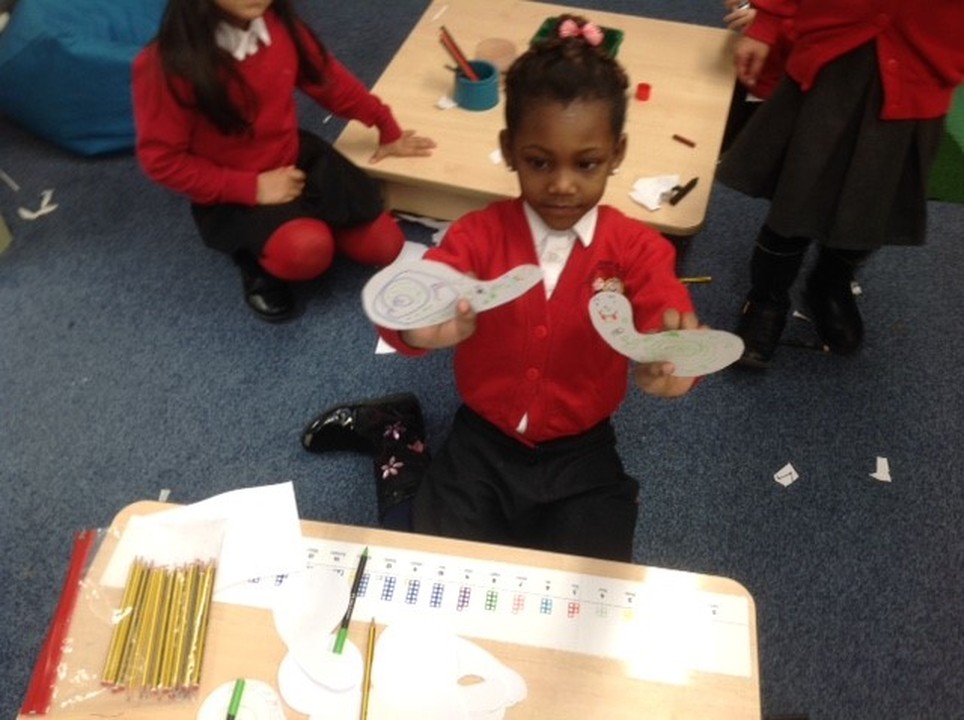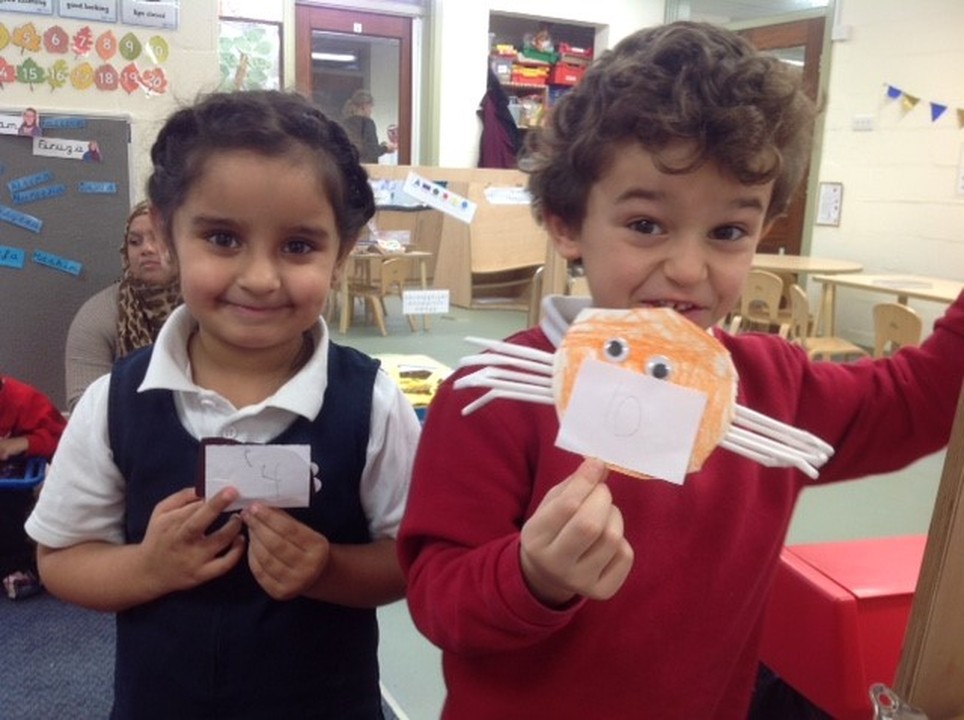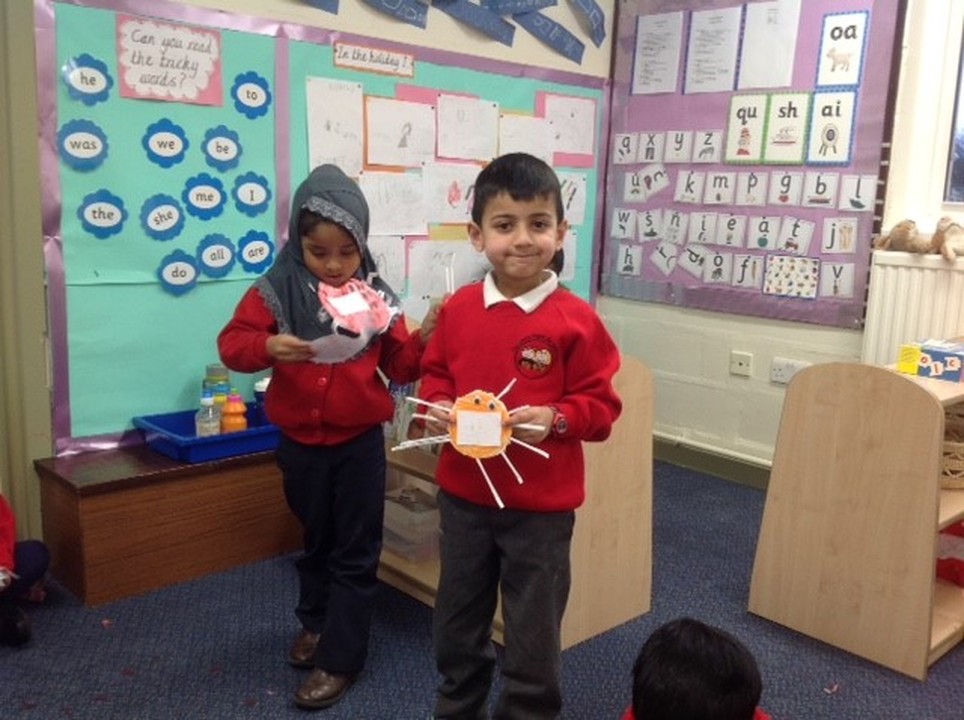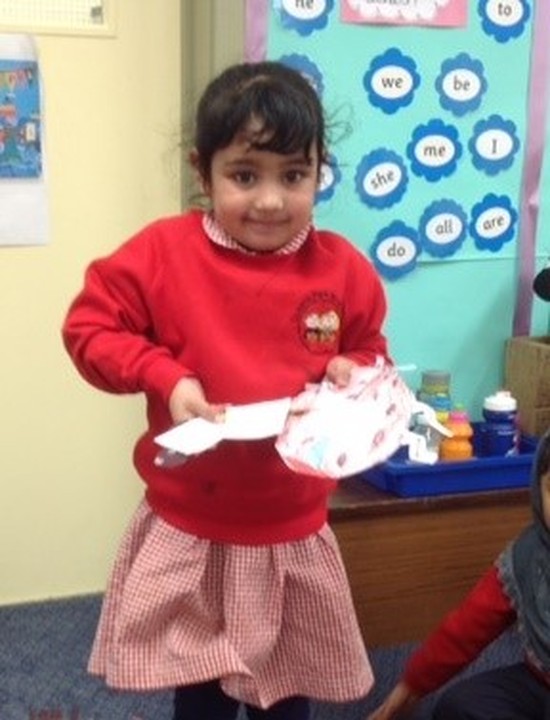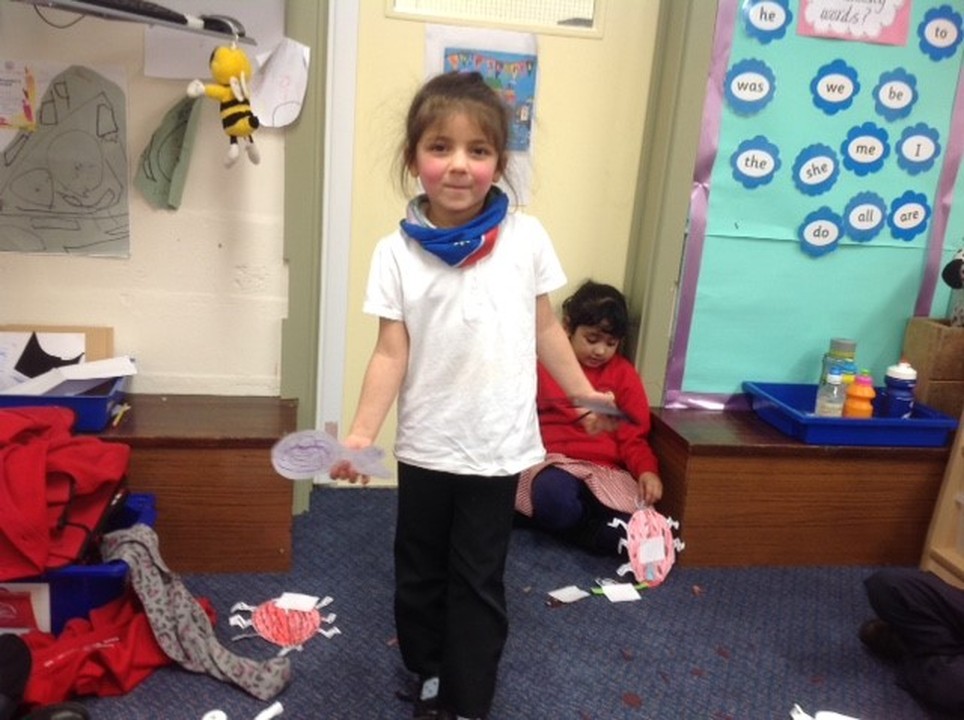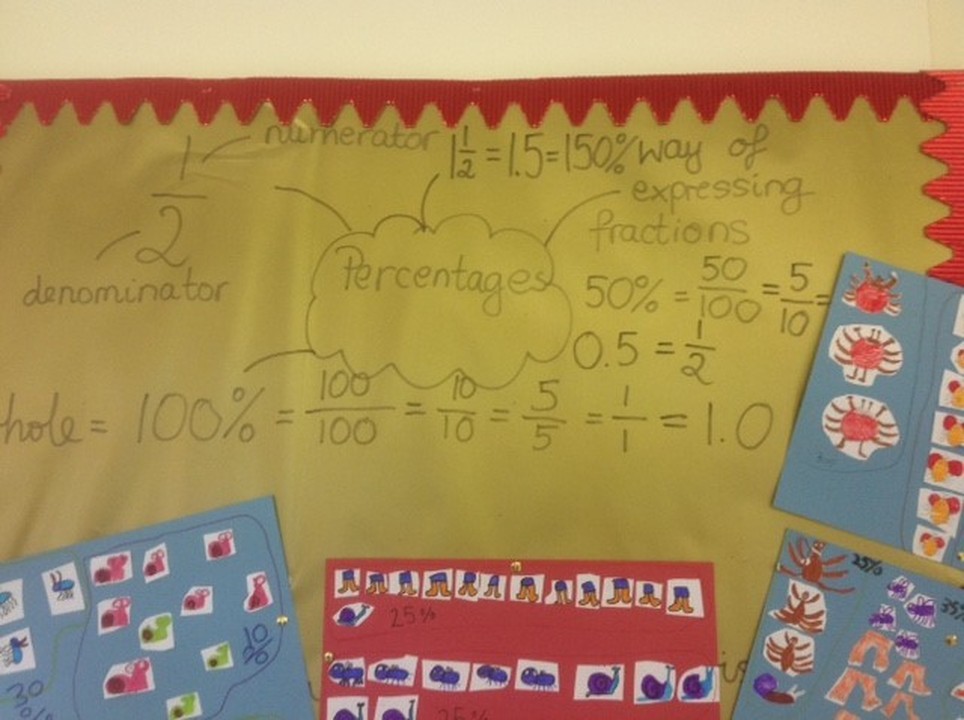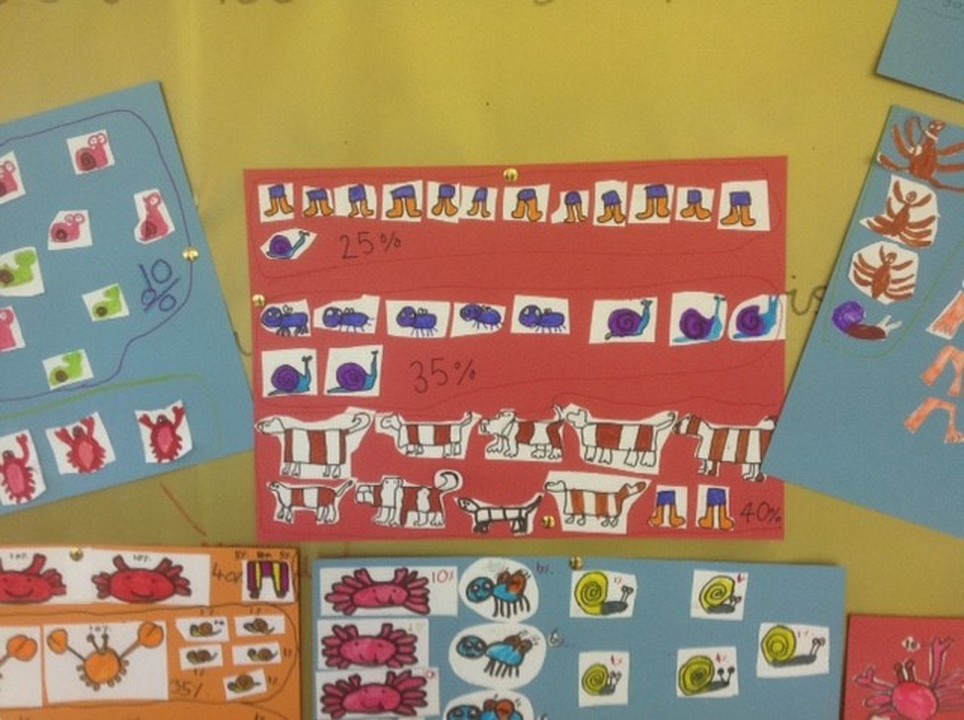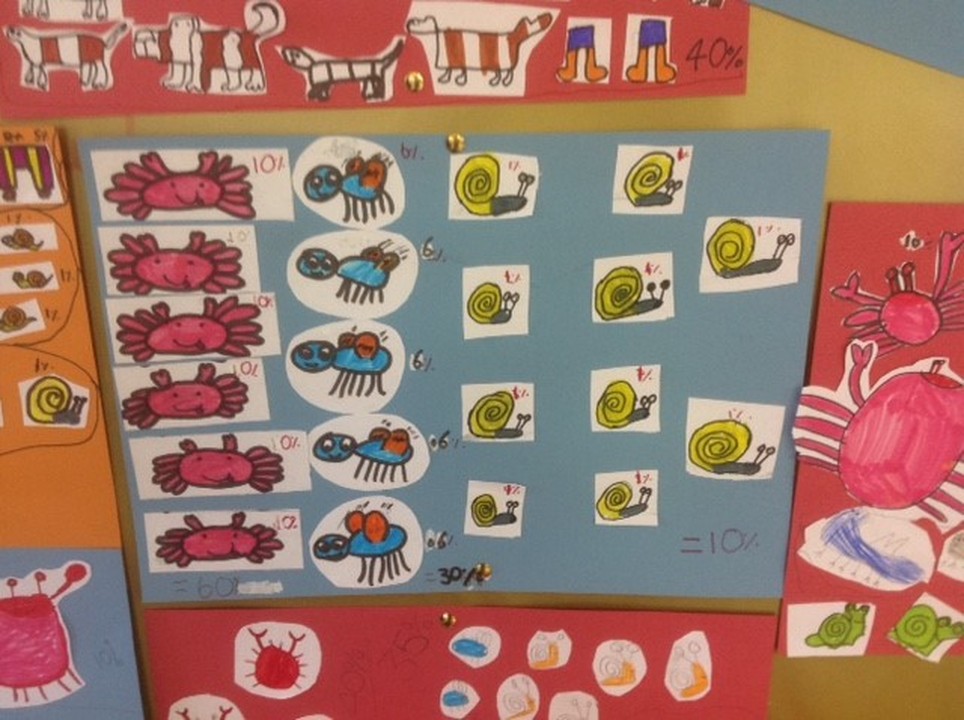 Wednesday 13th January
Norway Class to the Fitzwilliam
Norway Class visited the Fitzwilliam Museum in Cambridge to look at the amazing exhibition linked to the Ancient Egyptians. The traffic getting there didn't dampen spirits. All of the children found out looks of facts and looked at many artefacts found in real Tombs.
Thursday 17th December 2015
Baboushka !
Children from across the school performed to parents and peers in our Christmas play Baboushka, characters in the play ranged from children in year 1 all the way to year 5. There was lots of singing and dancing including our school choir. Our morning performance we had a technical error where our music we used on the website was updating and the show still went on, all performed well and was loud and clear on stage. The afternoon show we had the music back and the show just as good as the morning performance.
Thank you to all parents and guardians that attended the show.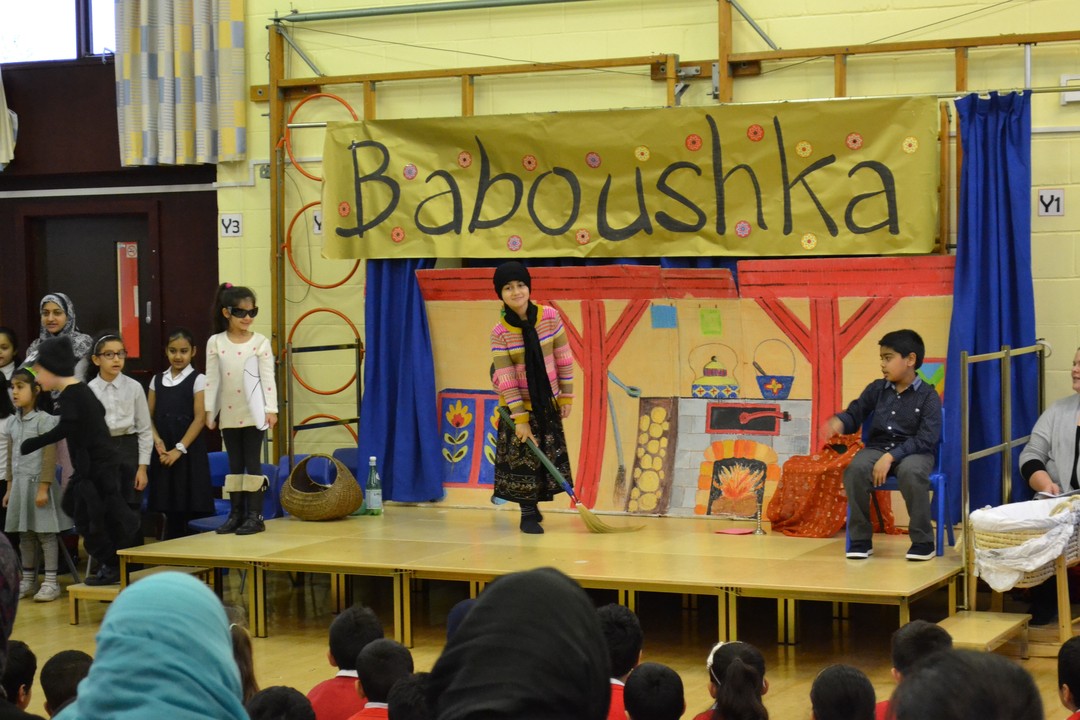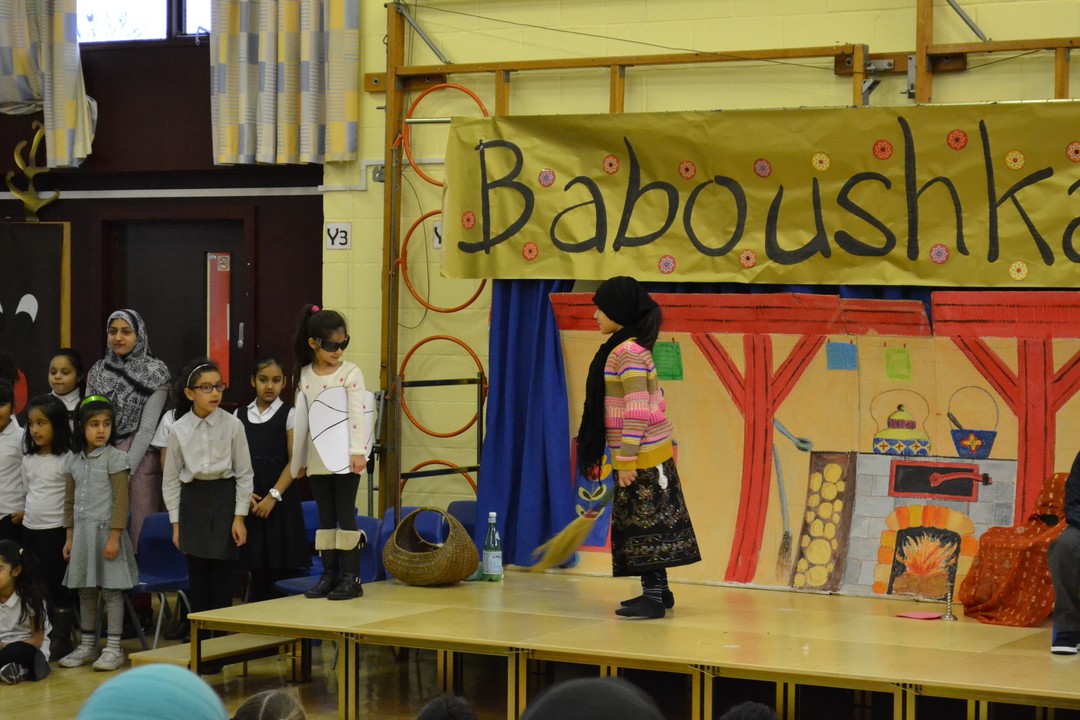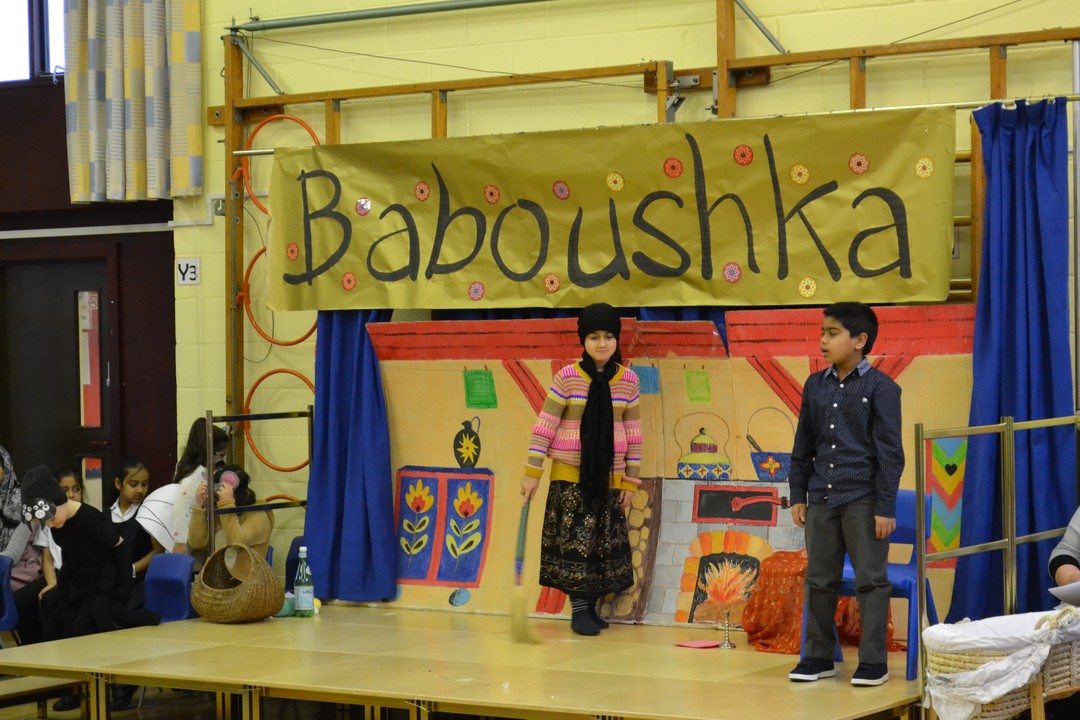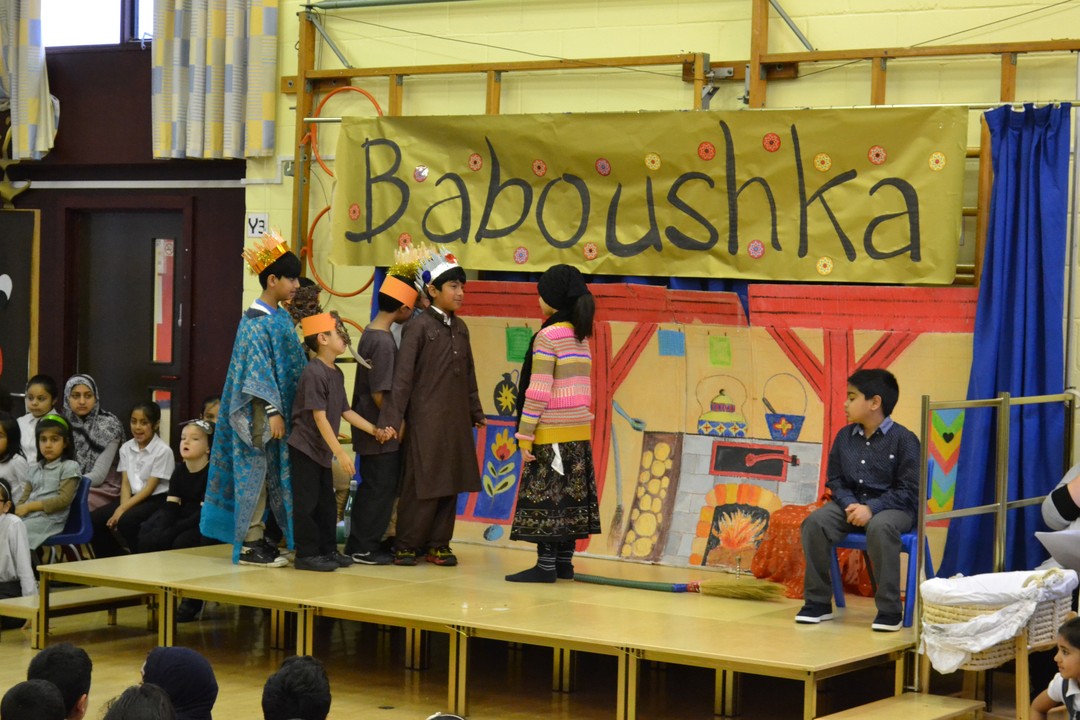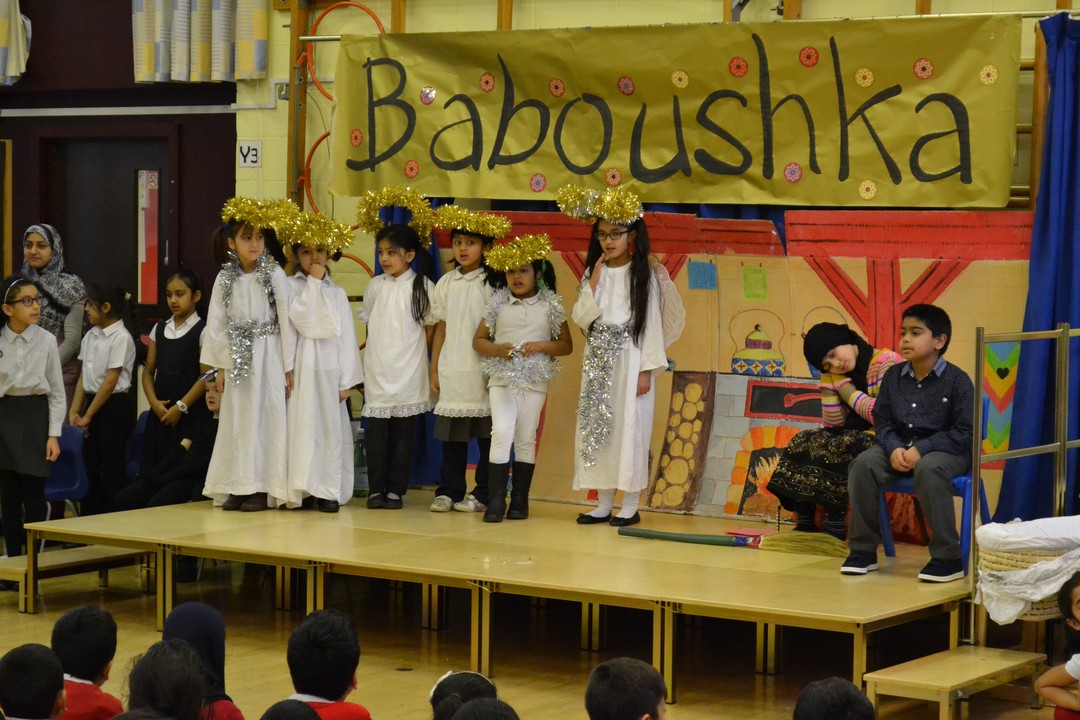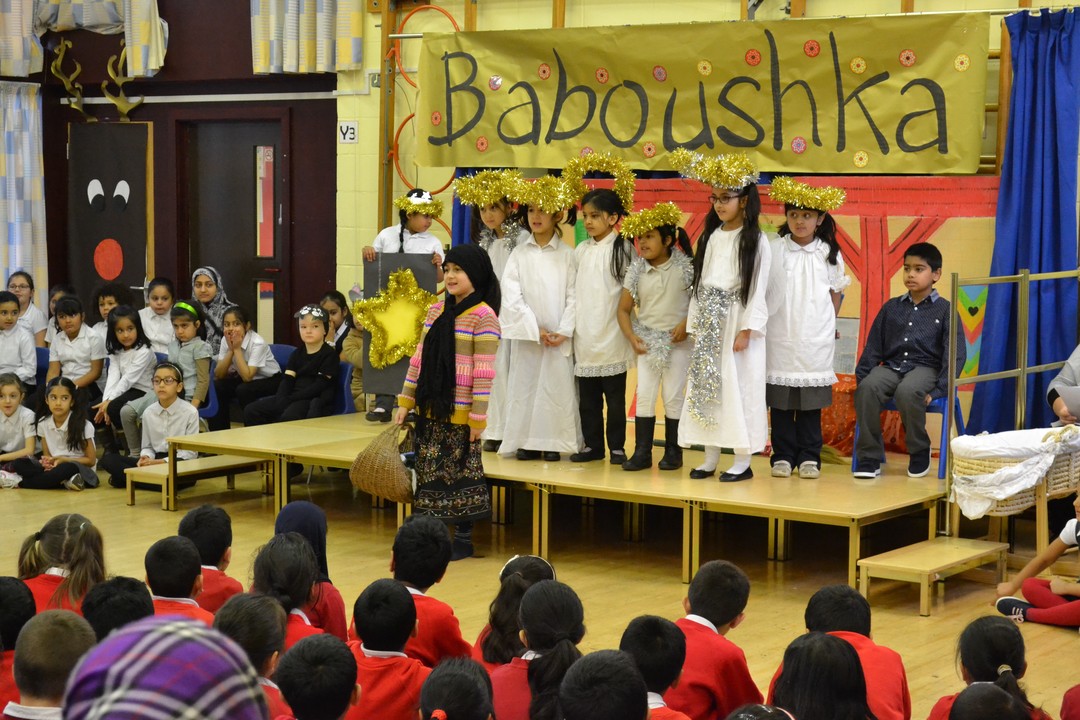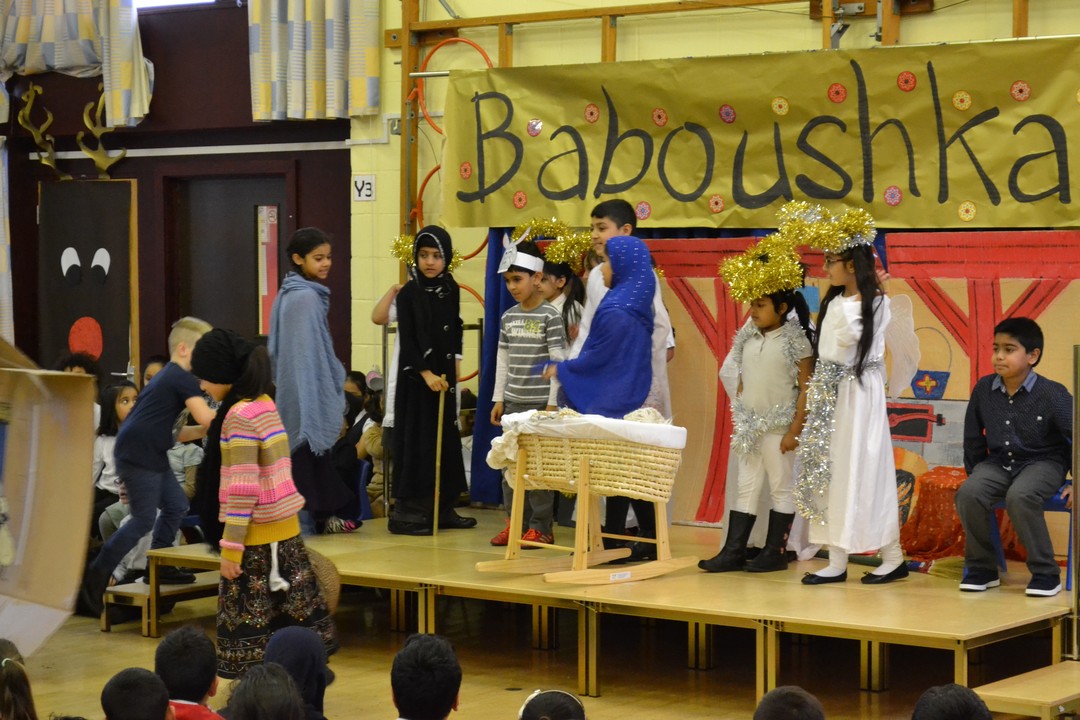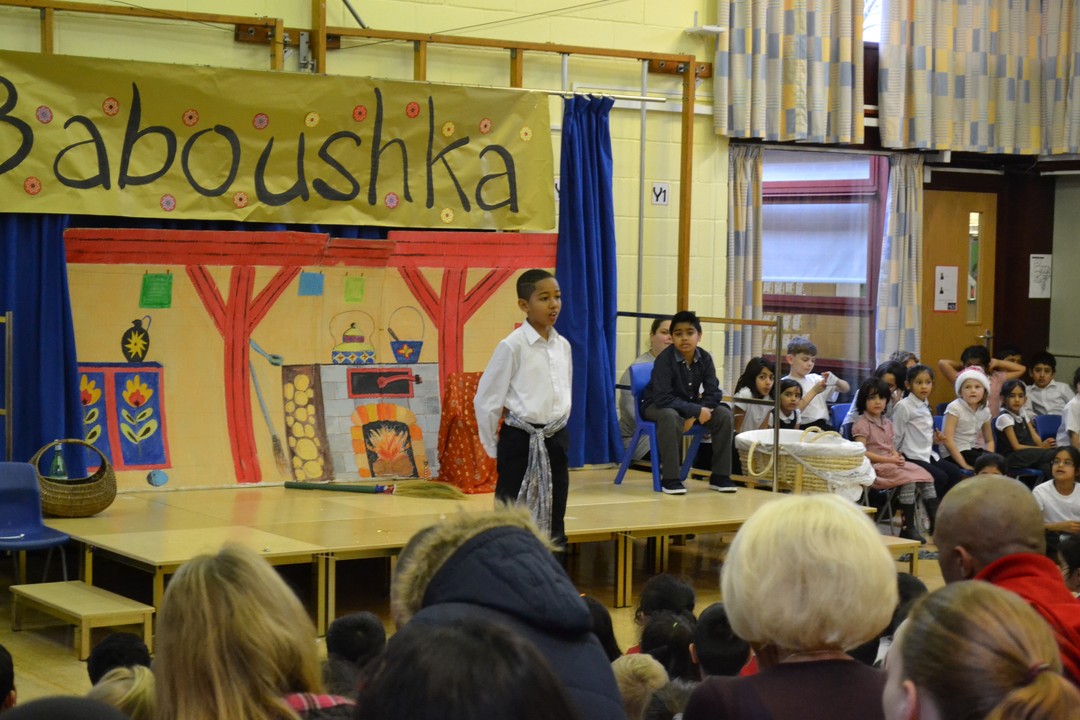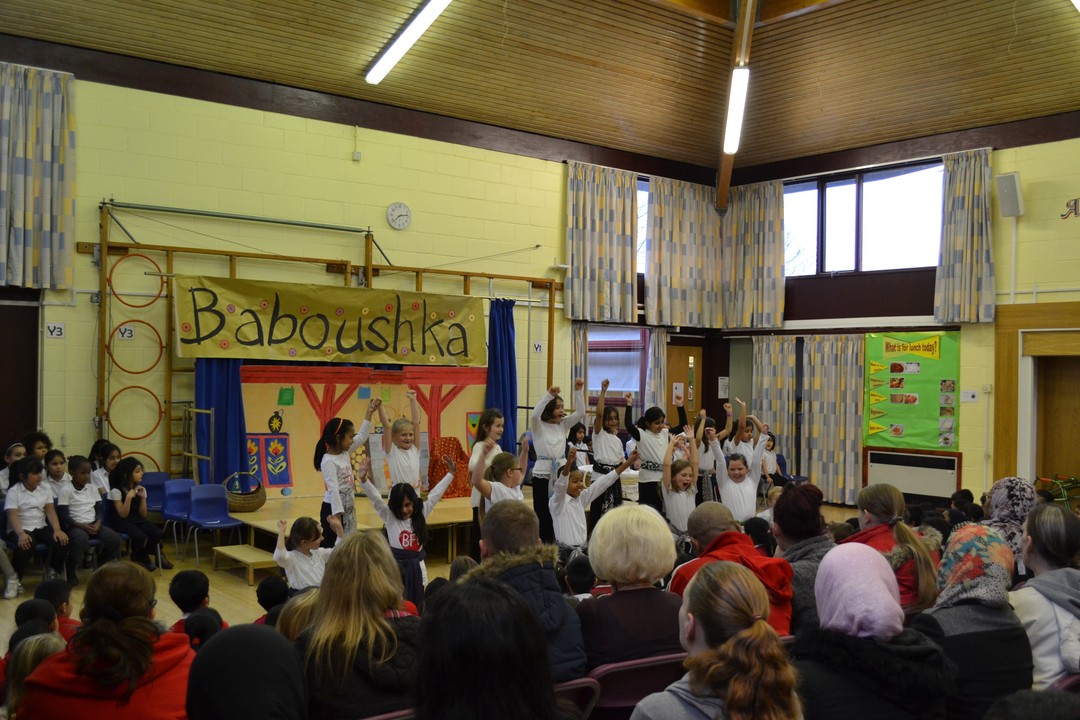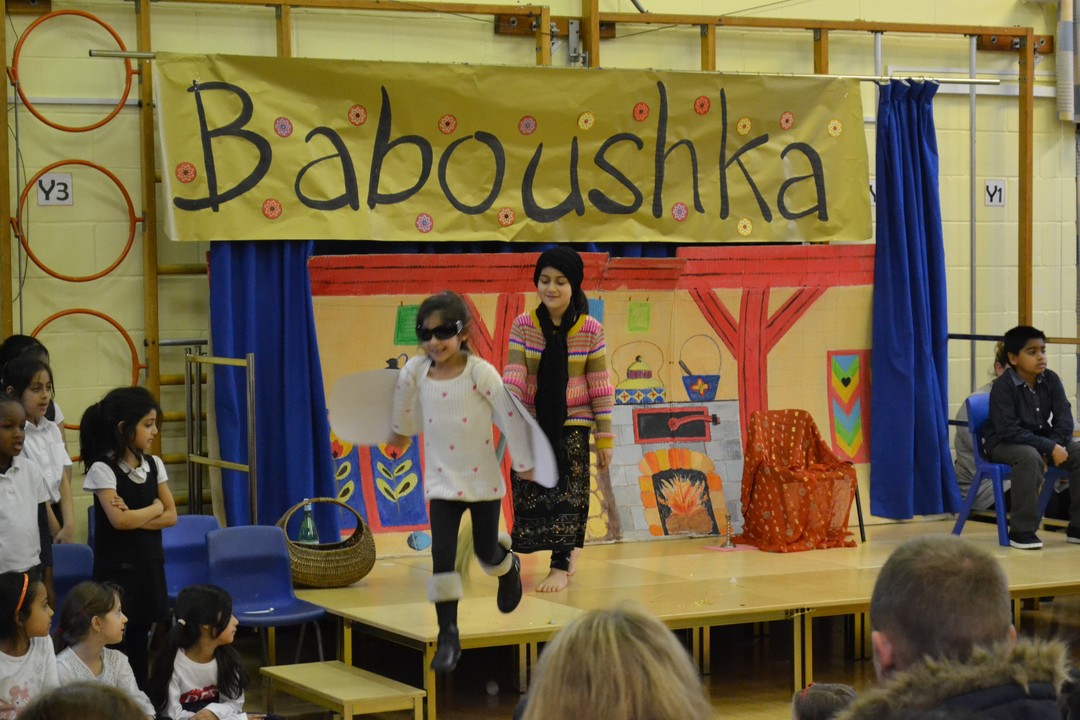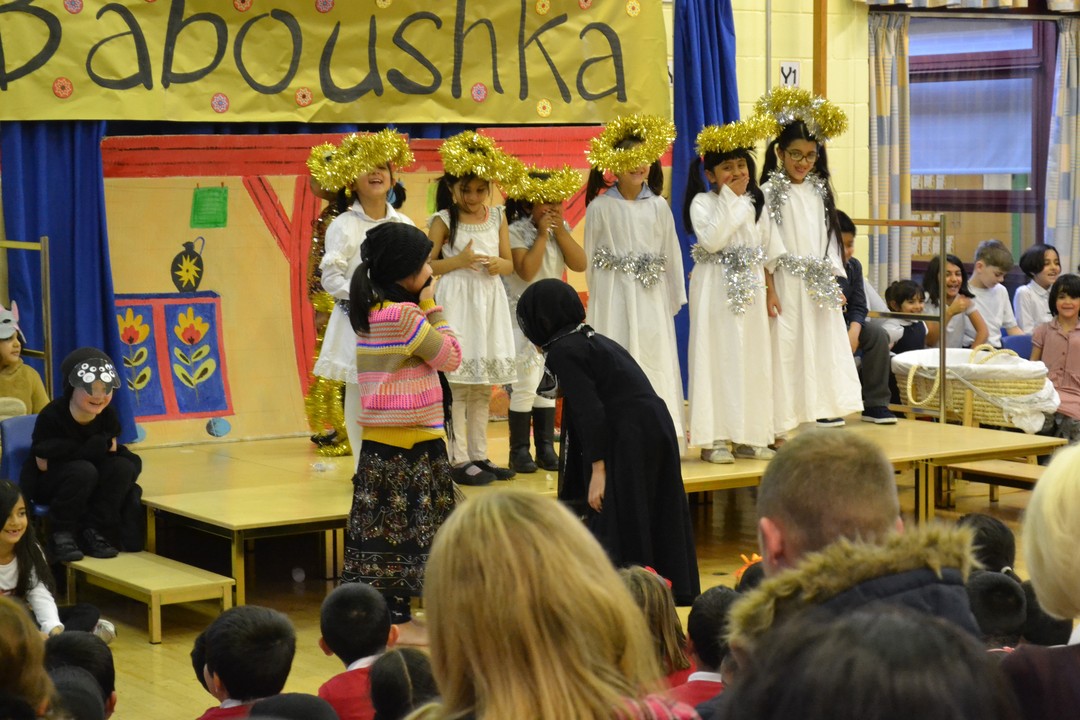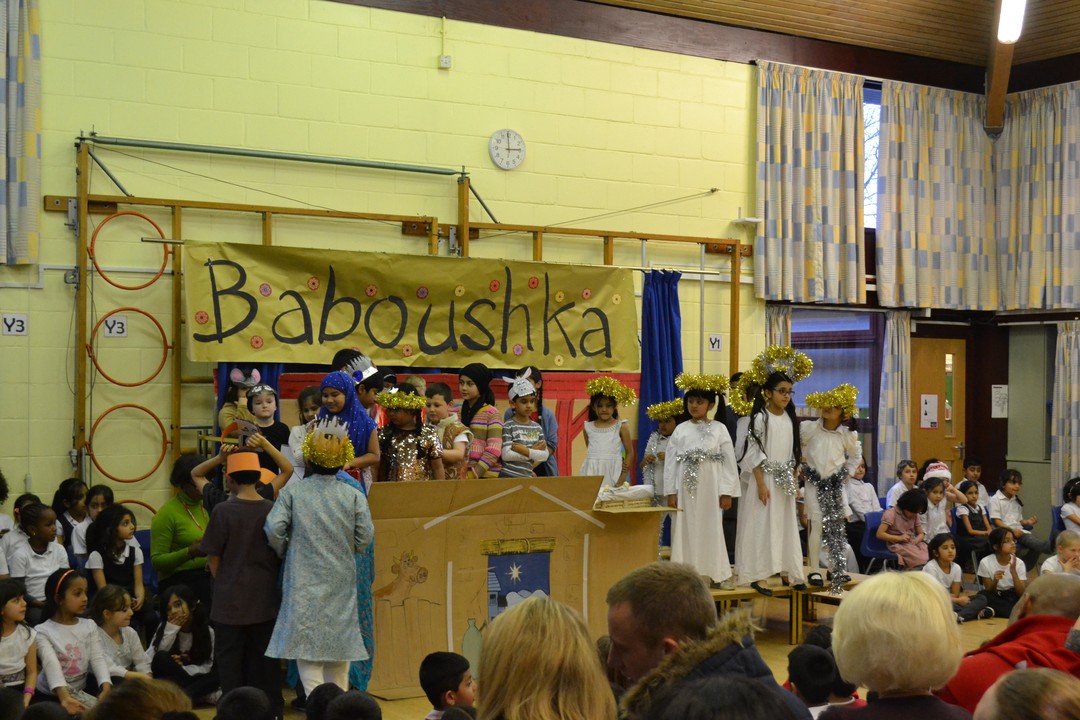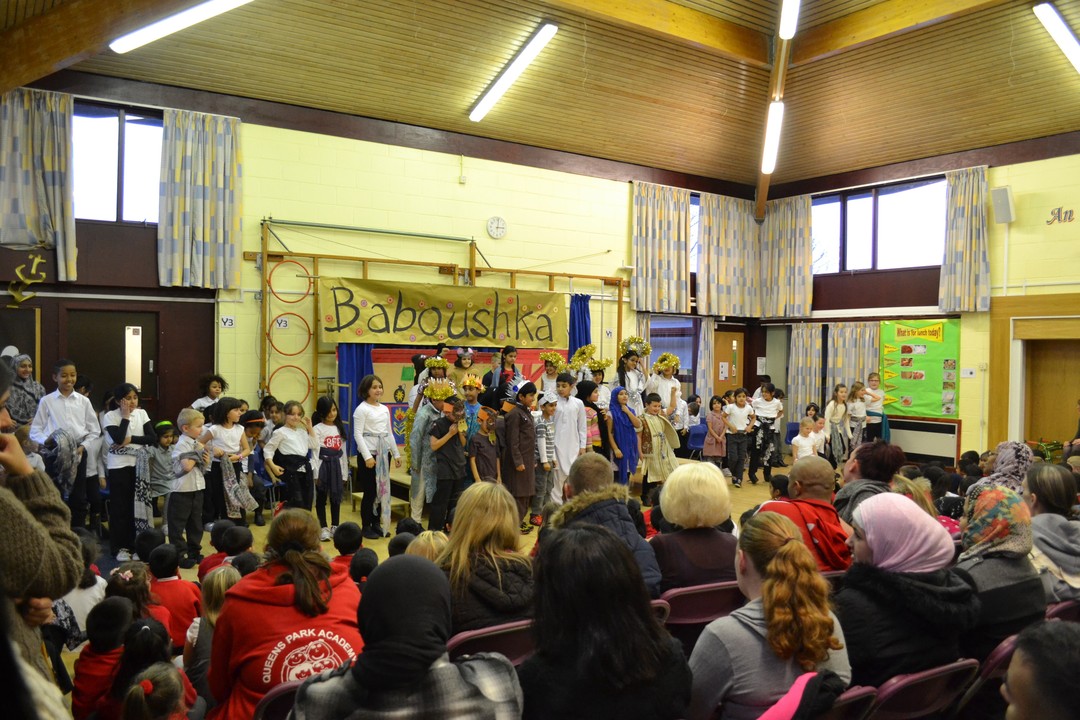 Tuesday 1st December
Christmas Tree Festival, St Pauls Church
For the next week St Pauls has been transformed and features Christmas trees decorated by a number of local schools and Charities. Children from Queens Park will be opening the festival tomorrow.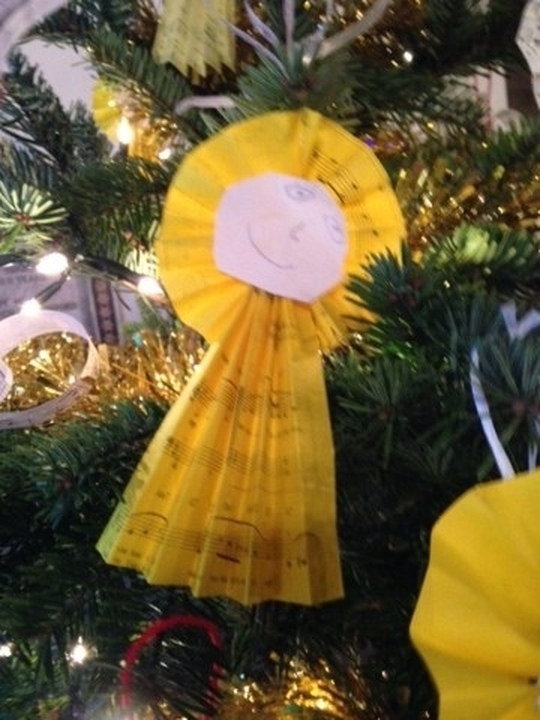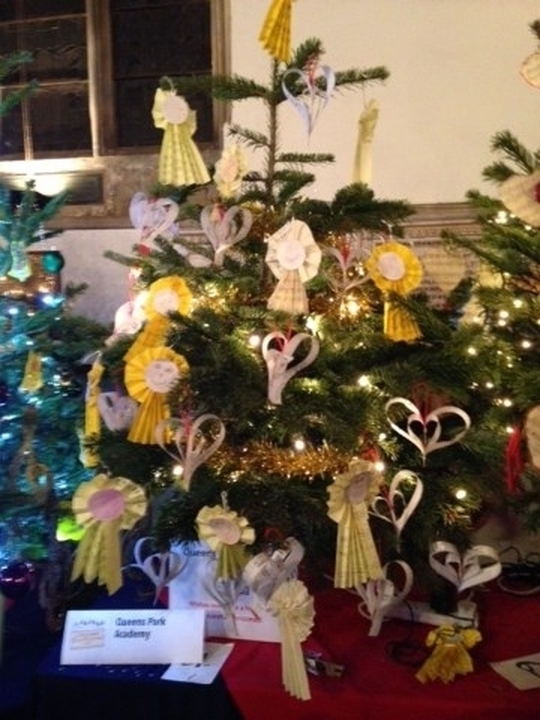 Tuesday 1st December
Poland Class Assembly
The children in Poland class put on a great show all about the Egyptians. It was filled with lots of information. There was also musical instruments and a quiz with prizes for the correct answers!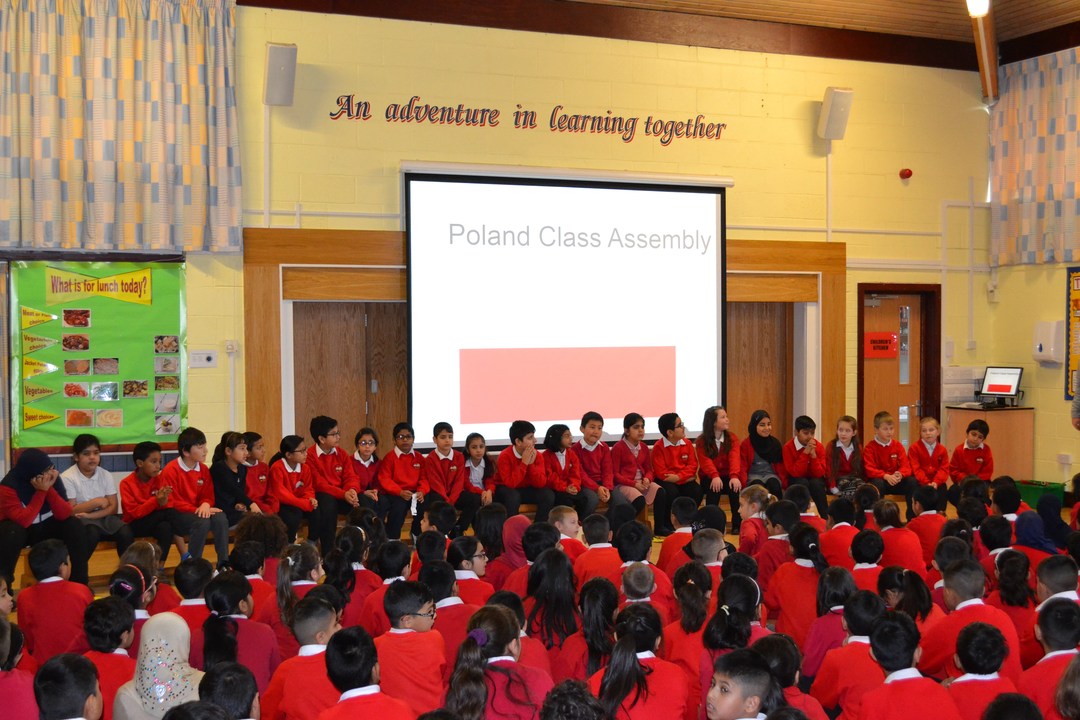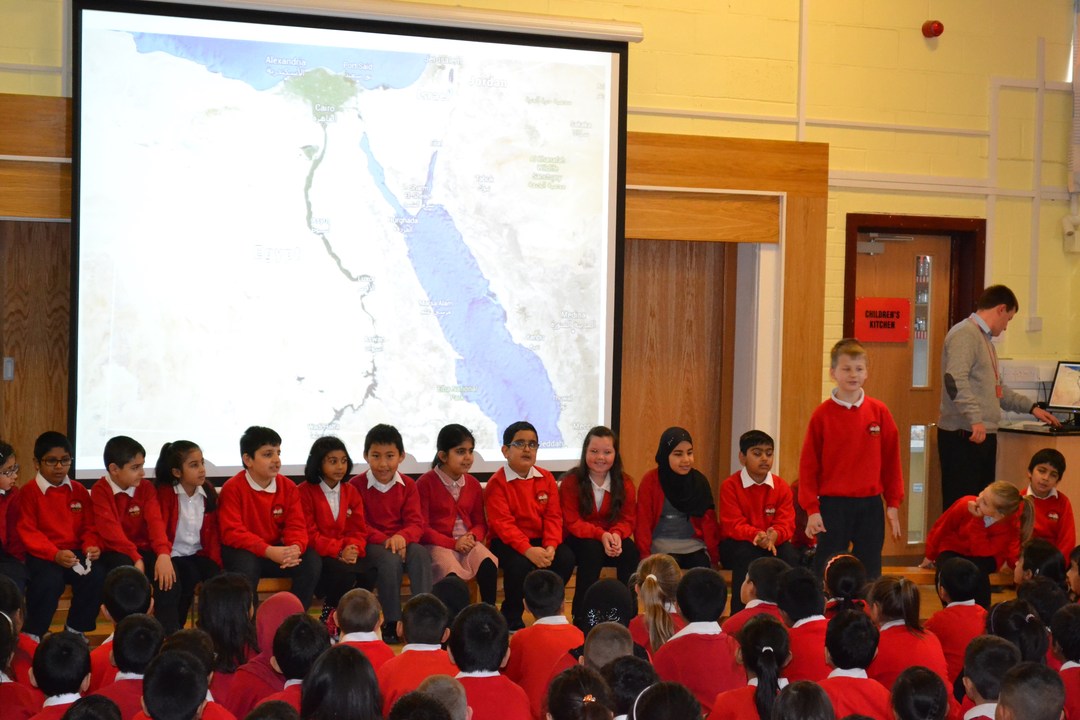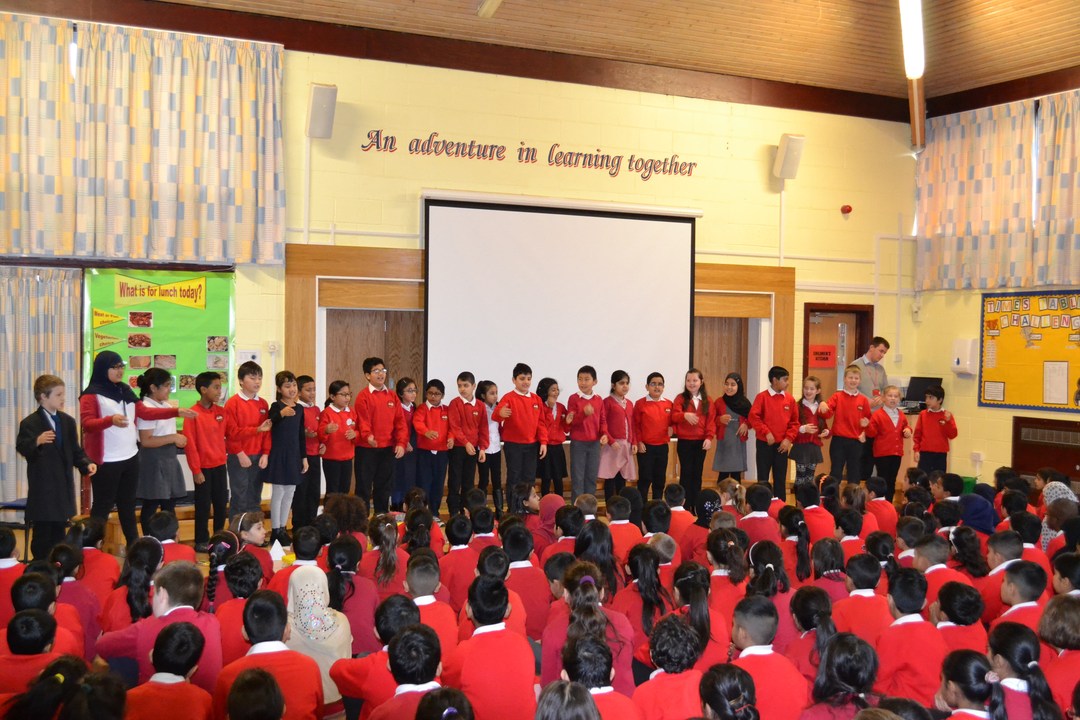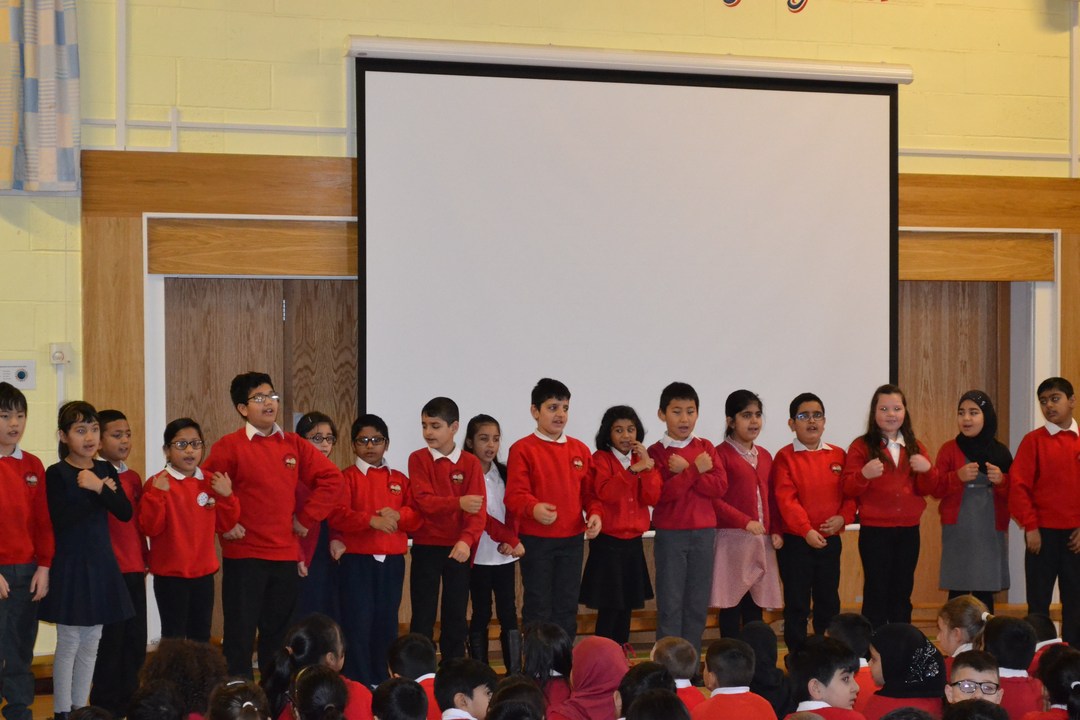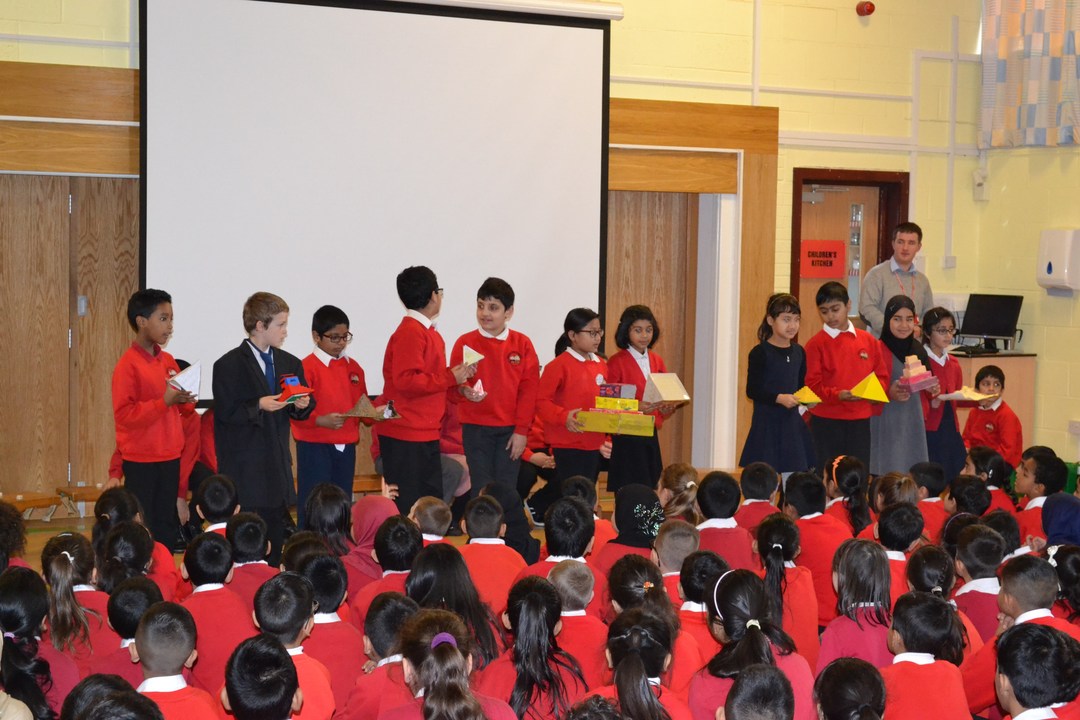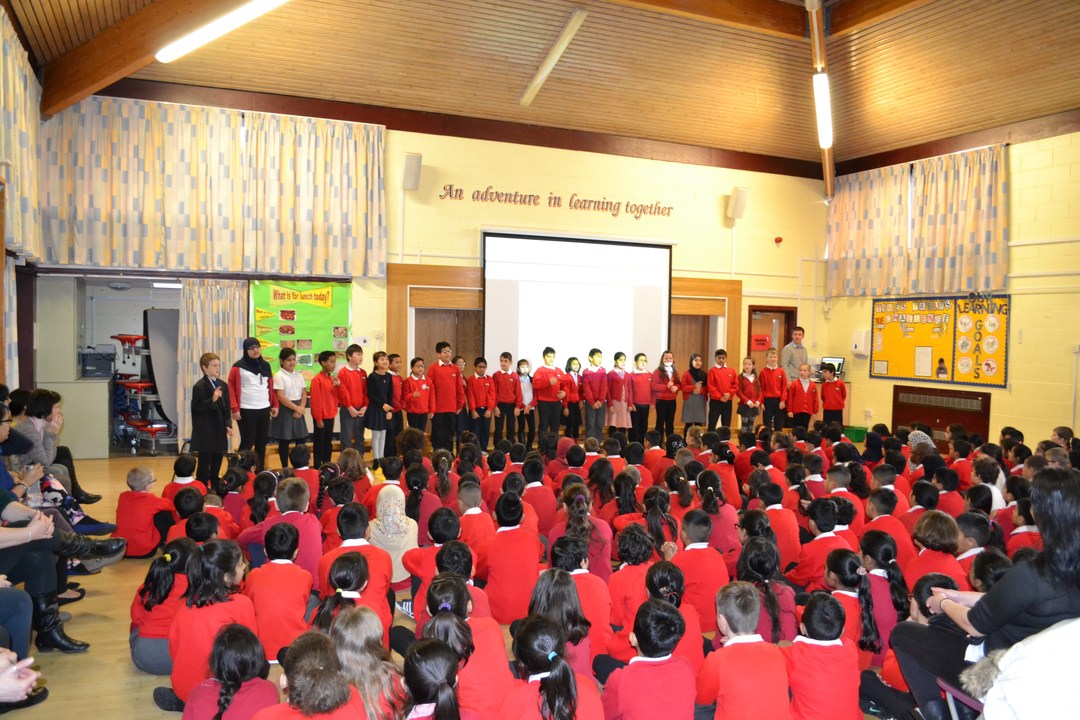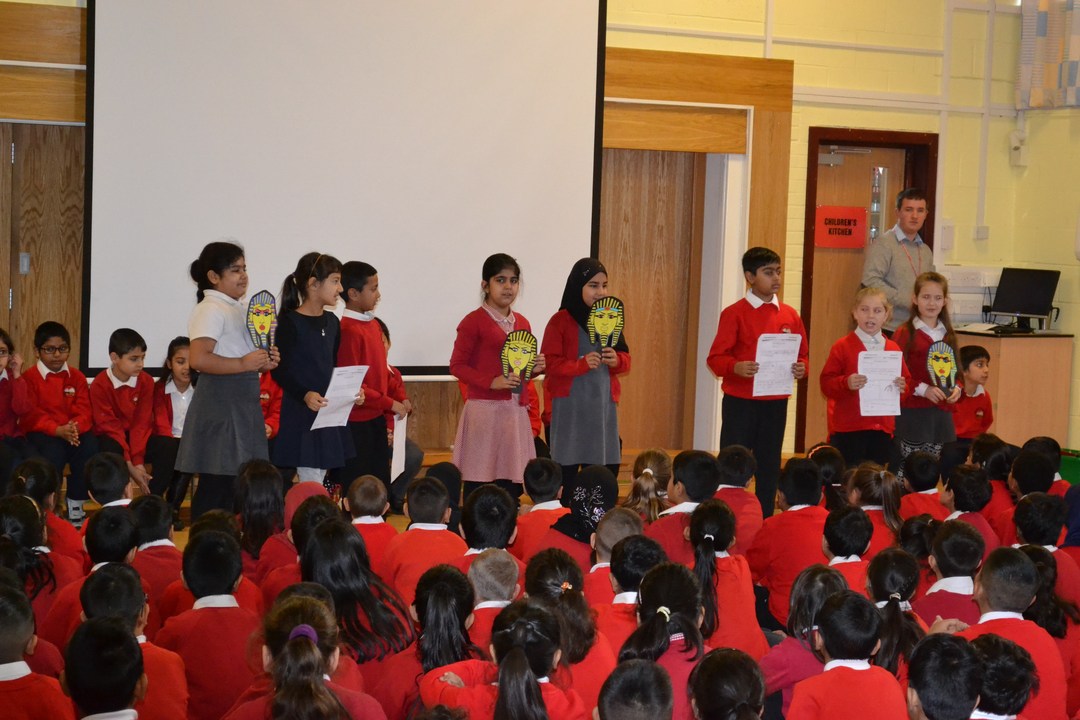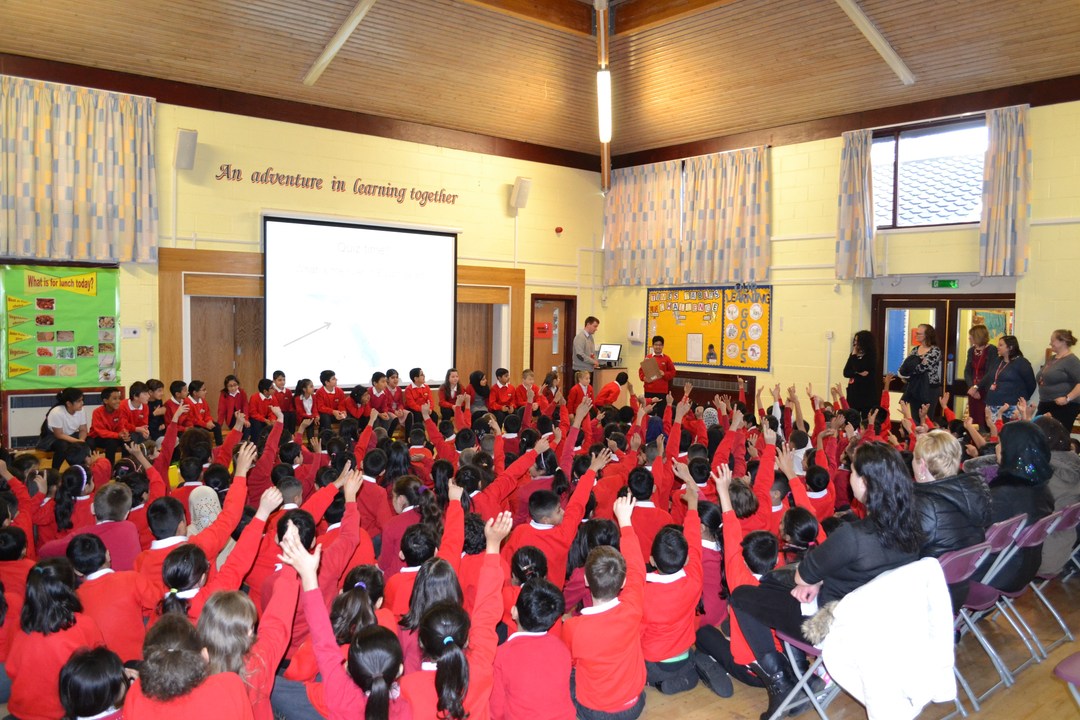 Year 4 - Flush-me-knot Art Workshops
All of the children in Year 4 have participated in some Art workshops commissioned my Anglian Water. The children learnt all about what we should and should not put down the toilet. The children learnt a great deal and look at this amazing art!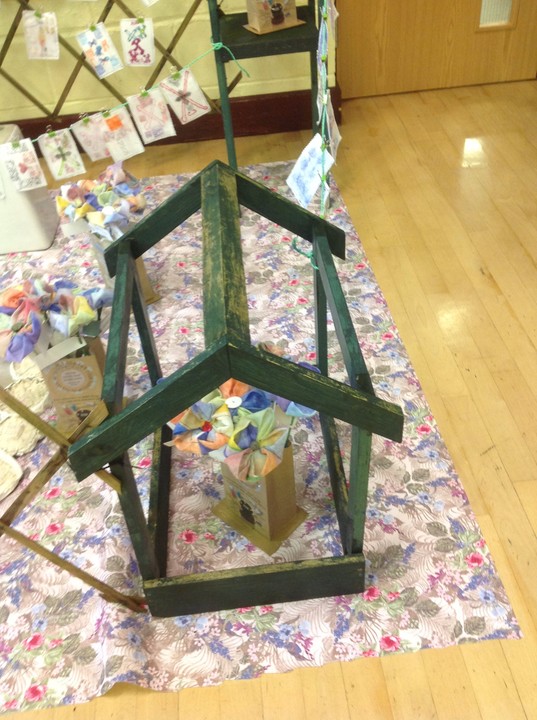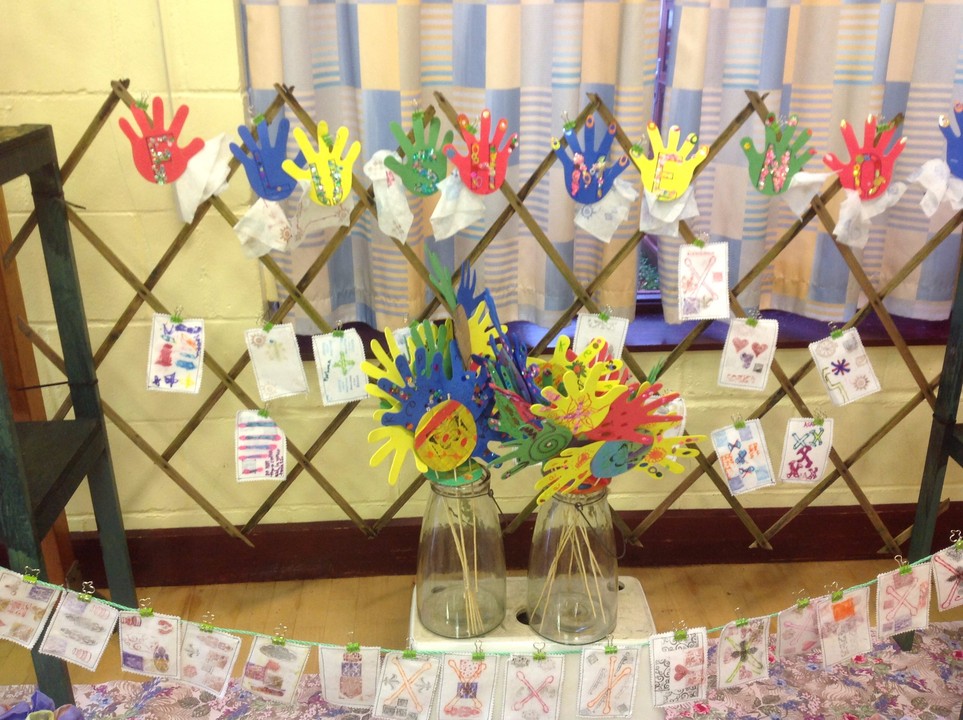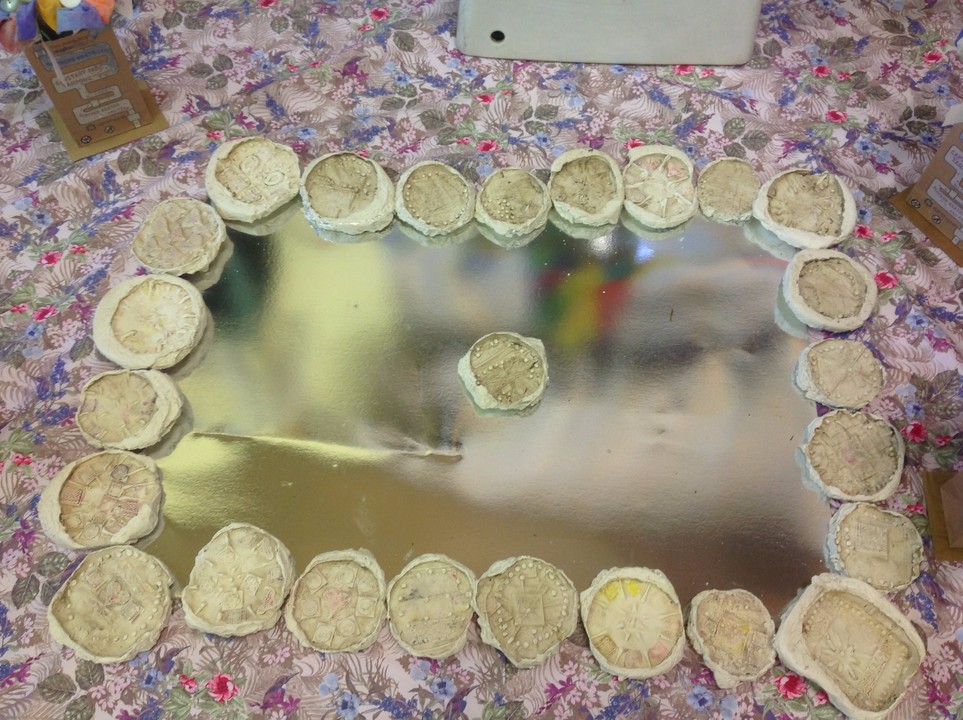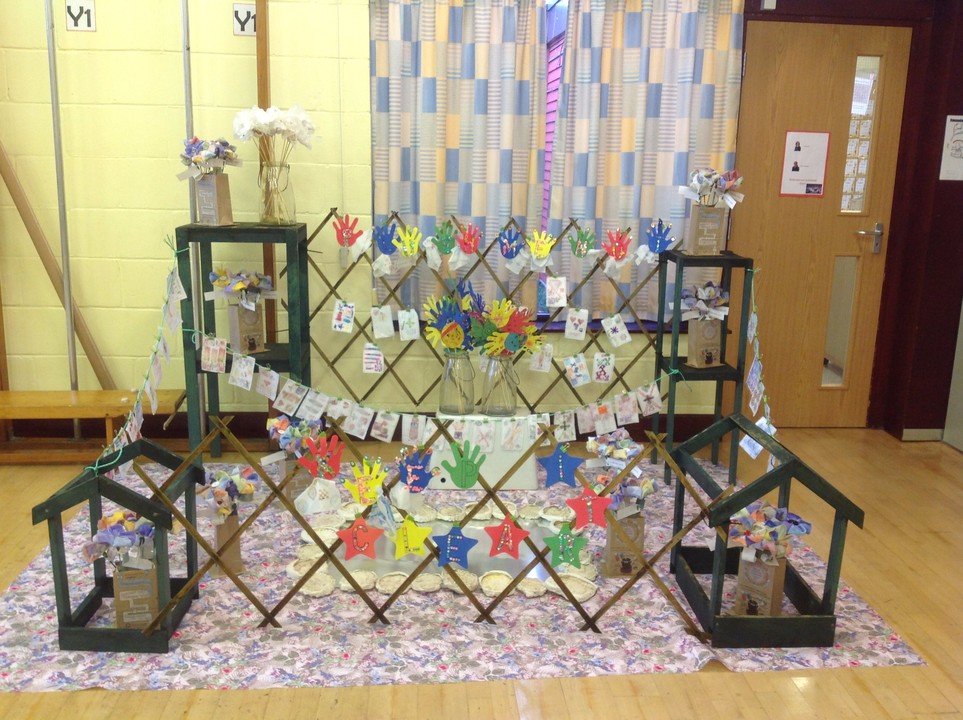 Year 5 - Swimming Lessons
Every Tuesday
Year 5 have started well with their swimming lessons at the Trinity Art and Leisure Centre in Bedford and the lessons have really boosted their confidence in the water.