Year 2 have been learning about the Arctic. Here is Italy class reading the text that we wrote together.
The children in Italy class are still reading at home. Here's another certificate!
Here is the outline of what we are going to do in the Summer term.
Somebody else in Italy has a certificate for reading at home!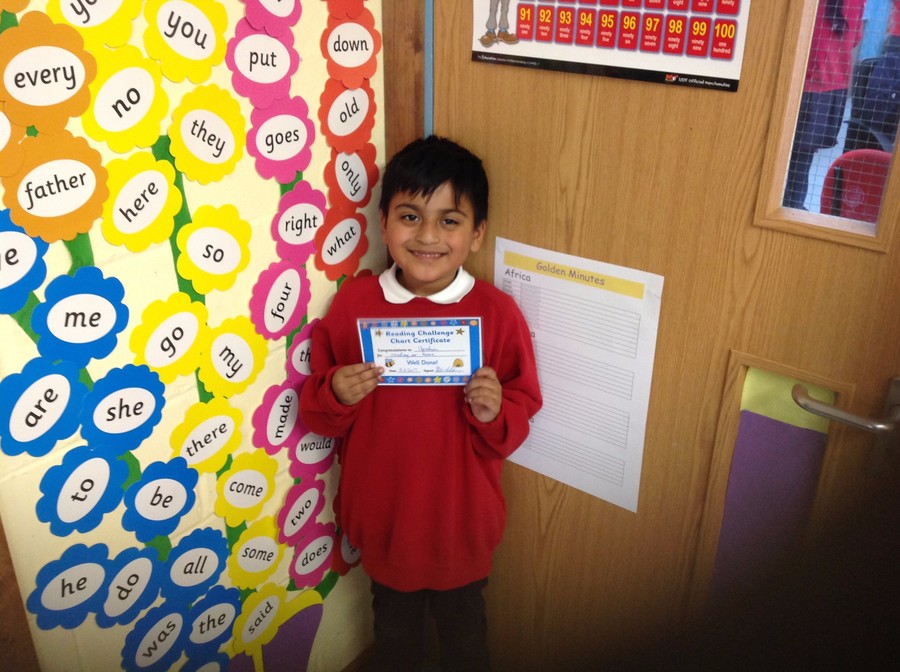 Look how many badges and stickers Muskan had in the first week after the Easter break!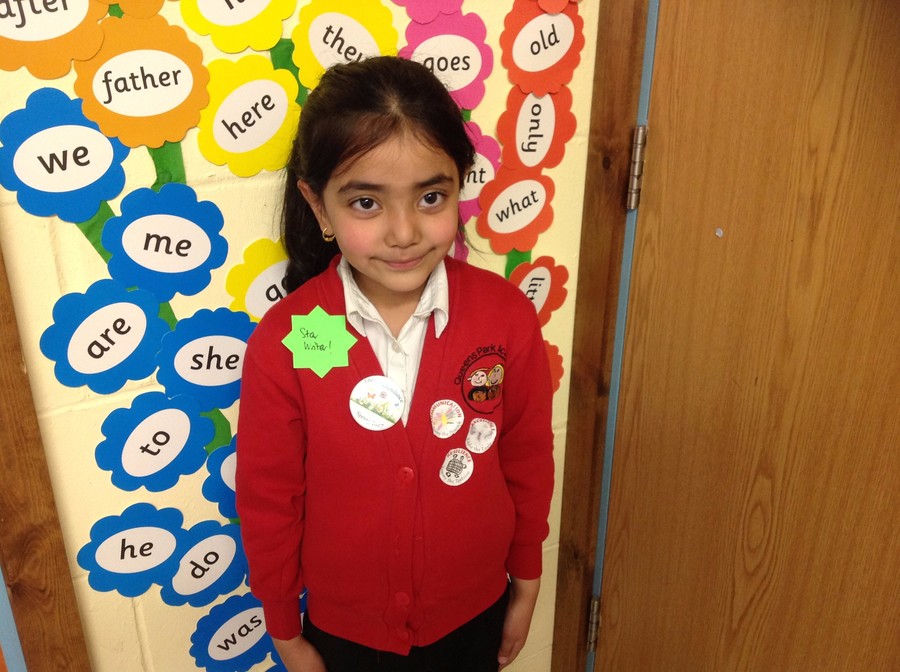 The classes in Year 2 did a scootability course where they learned how to use a micro-scooter safely.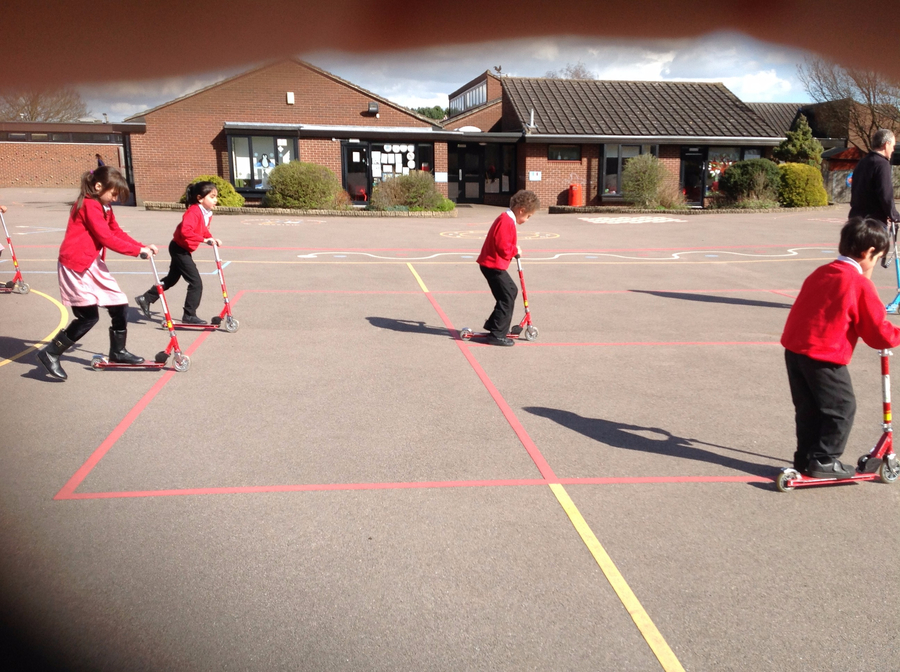 This term, the children in Year 2 have been developing their football skills with a coach from Luton Town Football Club.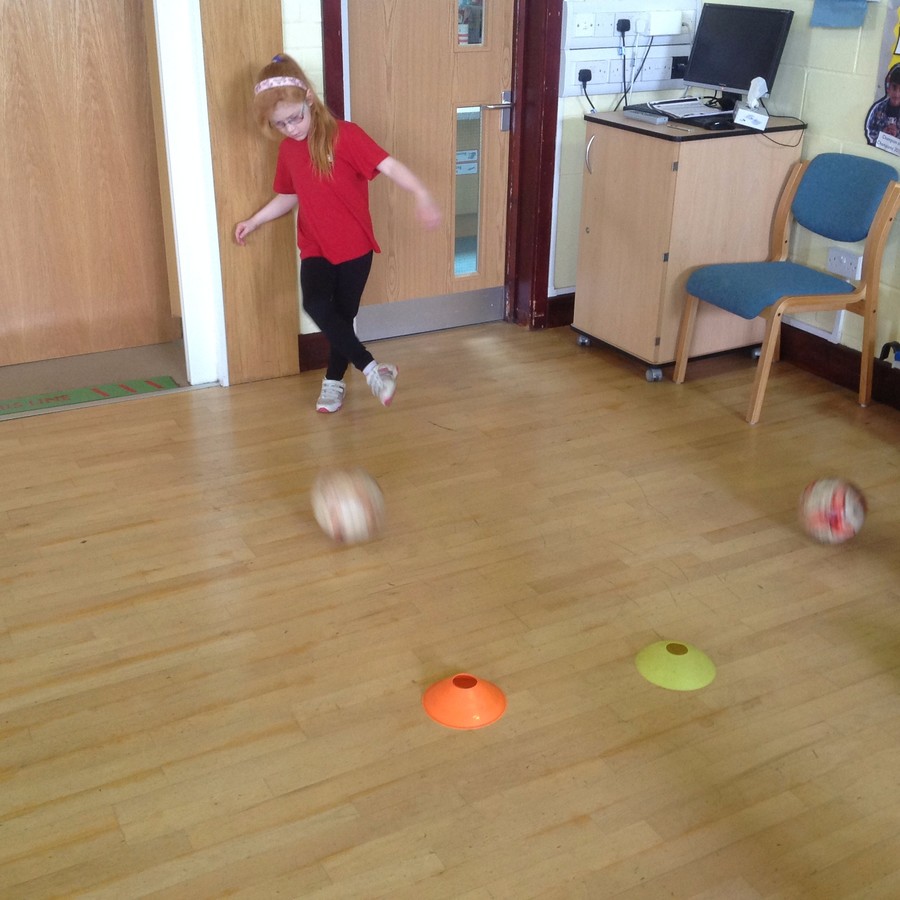 Two more children from Italy class been awarded certificates for reading at home..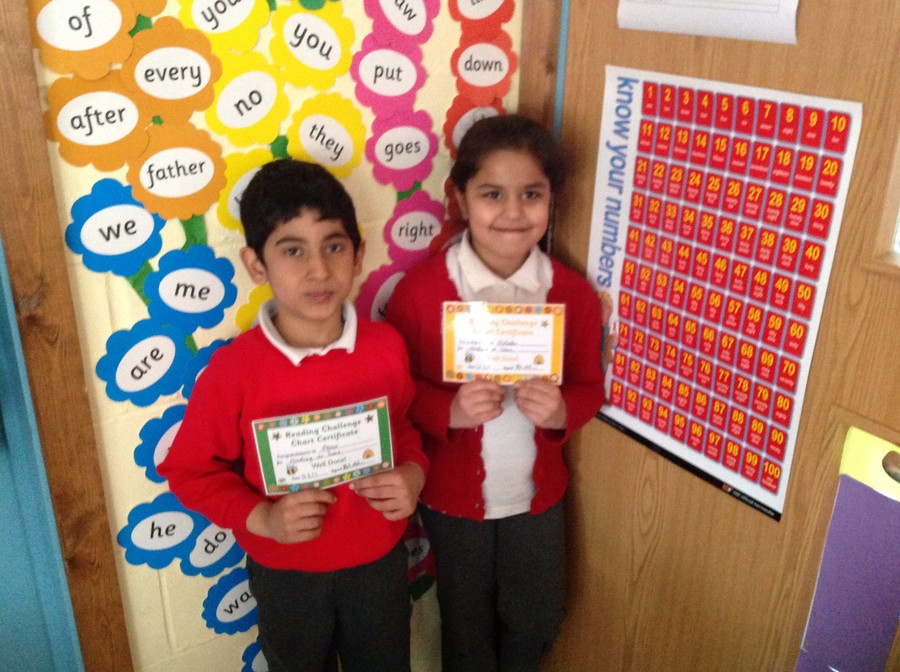 More children from Italy have certificates for reading at home!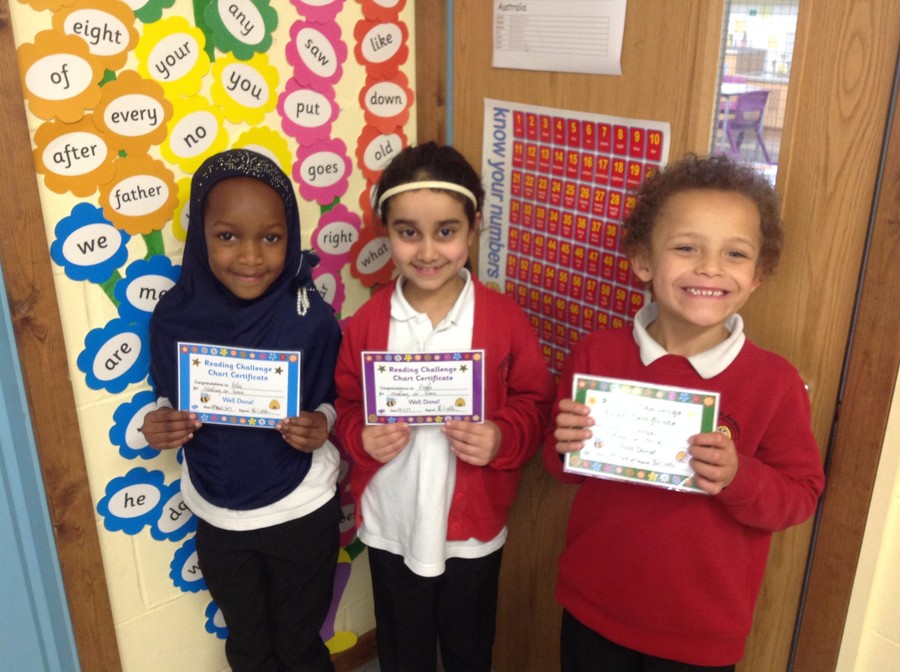 This is the Year 2 topic homework for the spring term. The homework must be brought to school by the 19th April.
Year 2 used clay to make animals and then painted them. Is yours in this picture?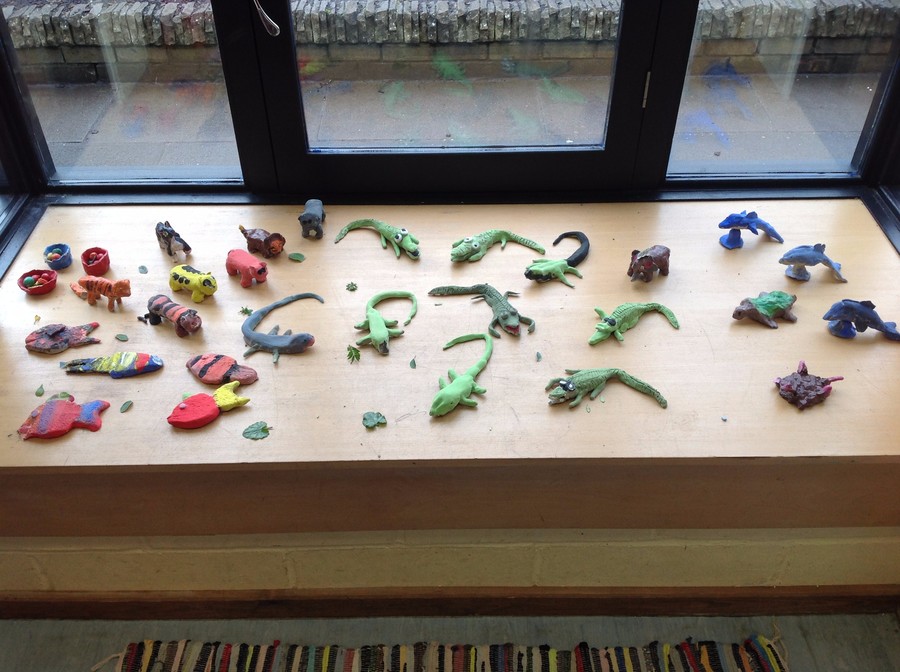 Some of the children in Italy class have been awarded certificates for reading at home. It is important to read every day!
In Year 2 we have been learning about shape. Here are a cube and a triangle based pyramid that the children made.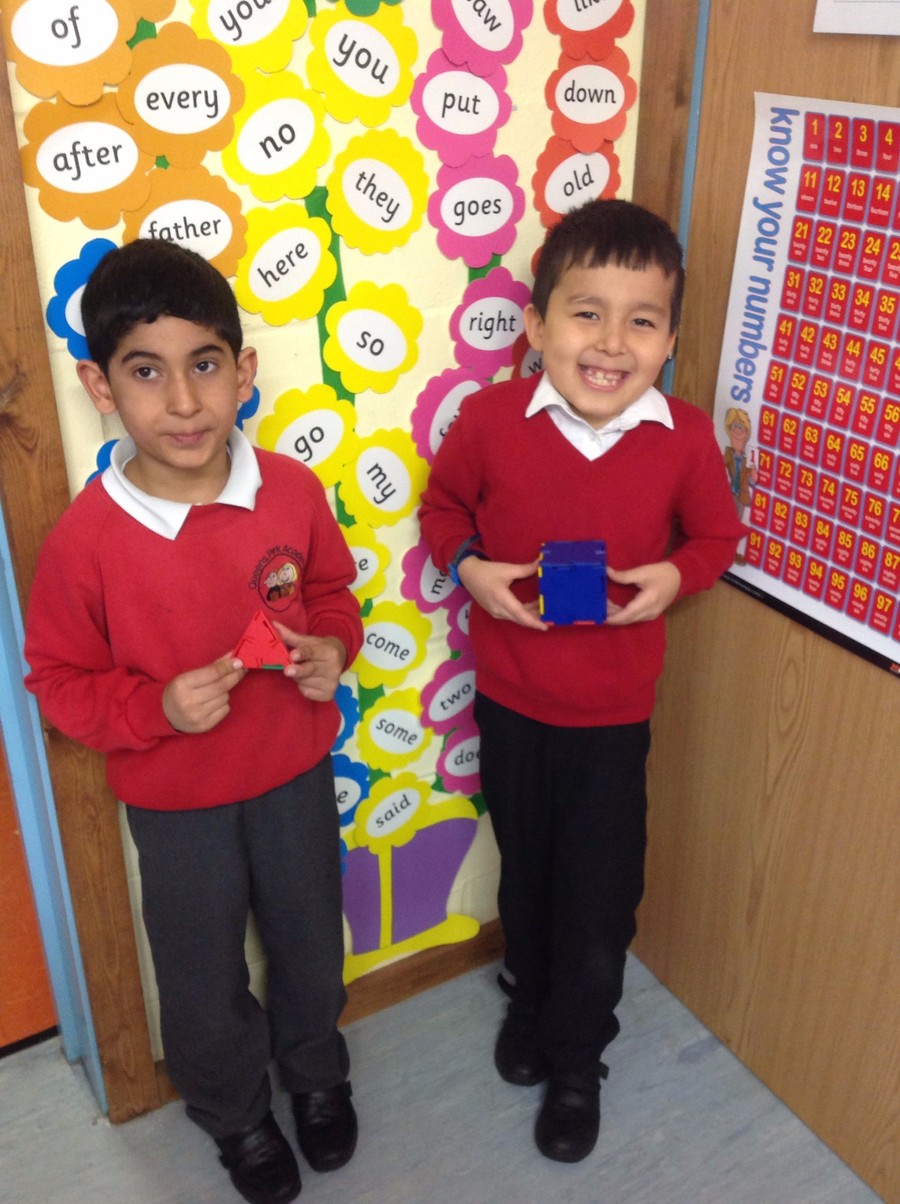 In Year 2 our topic theme for the Spring term is plants and animals. We have been learning which things are dead, which are living and which have never been alive and one of the activities that we did was to make a model of a fossil. Here are three from Italy class.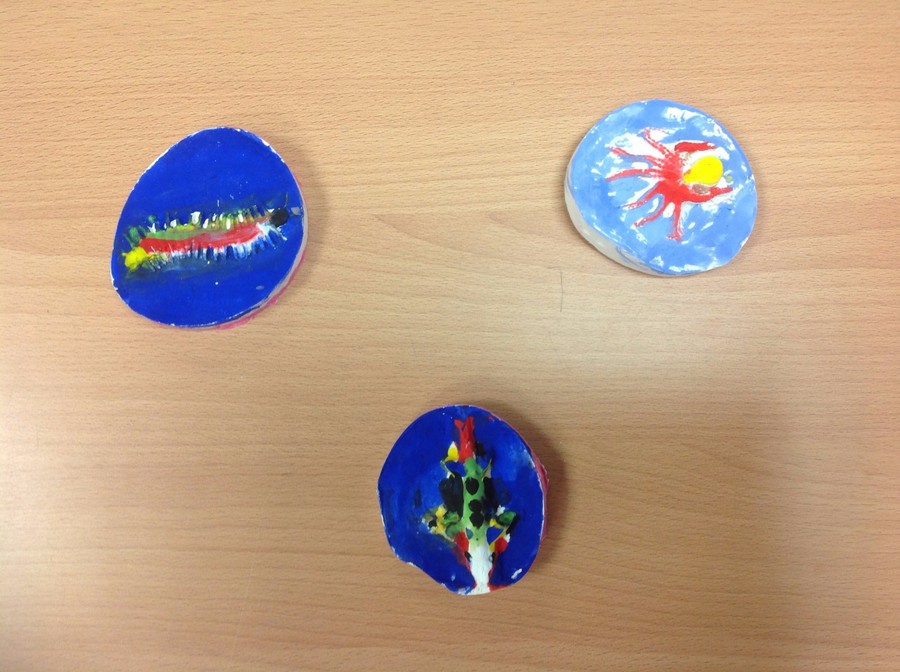 When we got back from Salcey Forest we made a model of it. Here are some models from Italy class.
The classes in Year 2 have been visiting Salcey Forest. They had a great time and while they were there they made a picture of a monster! Here is one of them.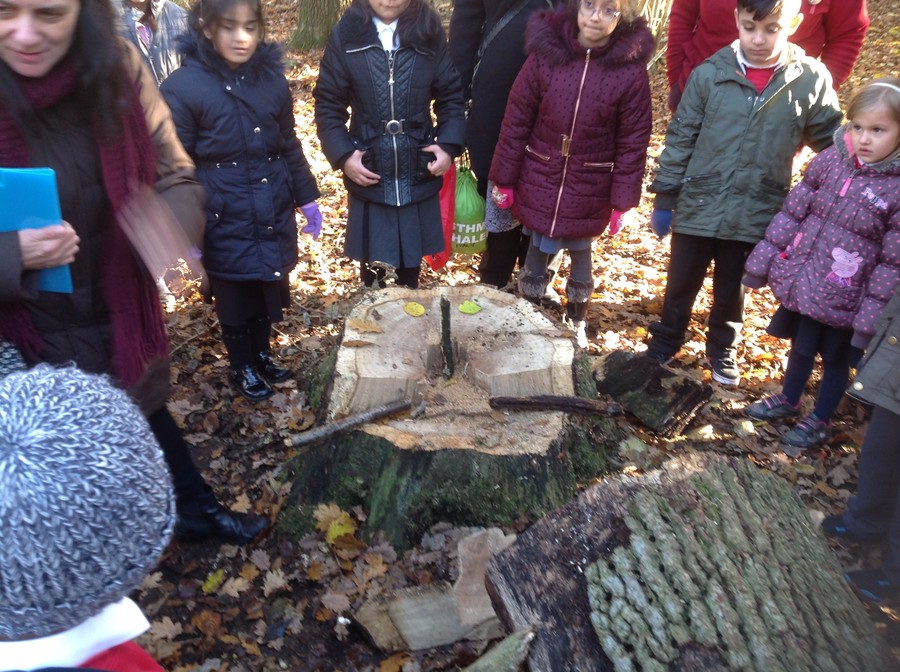 In the first week after the autumn half term break we wrote poems that used words ending in -est and -er using the Gruffalo for inspiration. Here are two of them.
We have been using clay to make sculptures of faces with lots of expression. We used other natural materials as well and then stuck the sculptures onto trees in the field.
In English we have have been using story maps and actions to help us learn the resolution and end of The Smartest Giant in Town before we write our own resolution and end for the story. The video is of Italy class reciting the story.
Welcome to Year 2. For the first half of the Autumn term the topic in Year 2 is the author Julia Donaldson and we will be reading and talking about lots of her books. Take a look at the topic web below to see what other fun activities there are planned.